Practicing yoga changed Tim Senesi's entire outlook on life. Now he wants to help others reap the same benefits.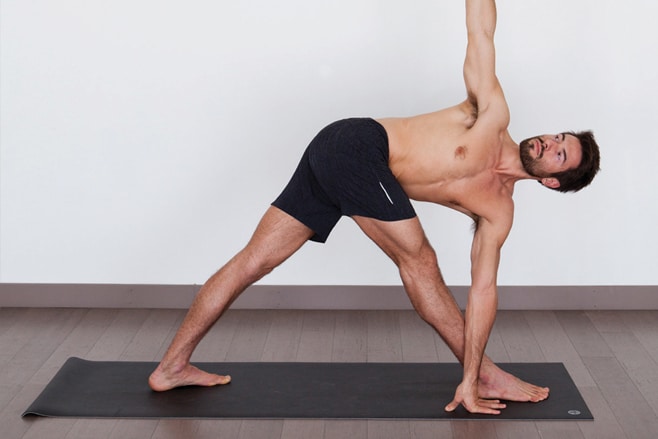 Men are now starting to take more of an interest in mindfulness, but are still heavily outnumbered by women (as shown by a recent survey from the US, which found that men were half as likely to engage in the practice) – but why?
A surfer, skater and adventurous traveler, Tim Senesi brings his own style of yoga practice to southern California and now via his YouTube channel. He has a strong passion for his yoga practice, philosophy, and life itself. While he may be best known for his challenging Vinyasa classes and precision in alignment, he has much more wisdom to offer all yogis.
Growing up, Tim Senesi was overweight, lacked self-confidence and had an overall negative self-image. He felt awkward and uncomfortable in his own skin, and his general disposition was removed and depressed. Physically, he was in pain in his upper back, neck and shoulders from the years of poor posture caused by his attitude toward life.
"When I started exercising on my own, I didn't understand what a full picture of health looked and felt like – I was disconnected from my body," he says. "During my first year of college, I became addicted to drugs and alcohol in an attempt to deal with the overwhelming feelings I was struggling with." He desperately wanted to change this destructive pattern, but had no idea of where to begin.
That year, he attended a lecture given by a true health enthusiast as a requirement for a college psychology class. He was the guy from a banana company advertising campaign and stressed the importance of stretching and going upside down on a daily basis. That was something that wasn't a part of Senesi's current routine.
"The man was 80-years-old and radiated health…he could still jump hurdles and run a six-minute mile. He had students from the class come punch him in the abs while he was flexing to demonstrate how strong he was. Needless to say, it was entertaining yet also inspiring," he explains.
Enter yoga
Then one morning on the way to campus Senesi saw a flyer for a yoga class. He rationalised yoga could be a means to a healthier path, and an escape from his current toxic lifestyle. He remembers the struggle with the shapes and how much he was sweating trying to keep up. But it was that yoga class that changed his life. Something unusual happened at the end of the class. His mind got quiet; he felt calm and peaceful.
It didn't last long, but he got a glimpse of what he was yearning for. Tim Senesi continued to stick with it, and pretty soon started feeling more connected to his body. He noticed that when he participated in drinking or getting high, he didn't feel the same connection or the relief he felt at the end of that first yoga experience. Pretty soon, he was practicing yoga every single day. There was no longer an interest in eating junk or staying out late drinking as he knew he wouldn't like how he felt the next morning on the mat.
Yoga slowly transformed his life − one day at a time.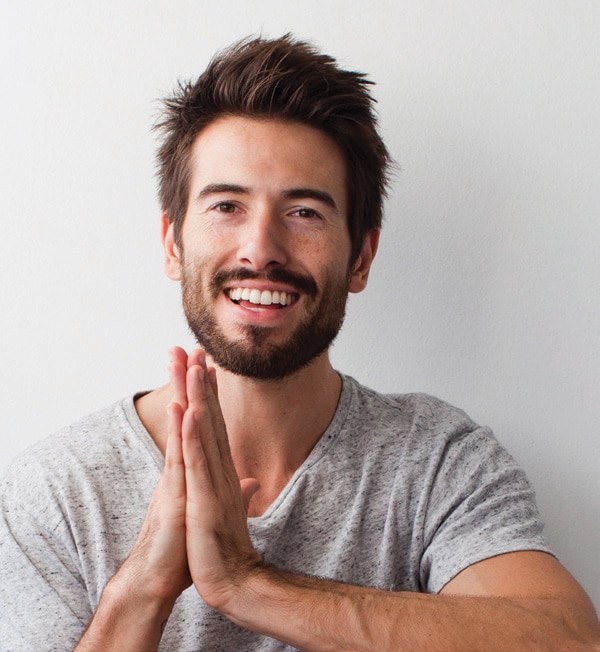 Going online
Senesi knew from his experience on the mat that a challenge was an opportunity for growth. He could struggle with something in his yoga practice, but if he kept working on it soon he would develop style and grace, or he would gain a whole new perspective.
After graduating from San Diego State University, he started training with Megan Bello from Orange County Yoga Studio in California. Soon after, he began an apprenticeship with Anna Delury while regularly taking workshops with Manouso Manos. The opportunity to study with such knowledgeable Iyengar teachers was priceless and eye-opening. The Iyengar method made sense to him; it was concrete, focused and effective.
"I truly enjoy practicing at home, in fact it was one of the many reasons I started my YouTube channel," he notes.
This marked an important development for him. Senesi's YouTube channel, Yoga with Tim, was pivotal because it gave him a way to share yoga with people for free, while providing a variety of practices for all types of people. He hopes that he can connect and help individuals all over the world with his yoga practice, experience and style. He hopes to bring the same sense of stillness, inner peace and healing that yoga brought to him.
Tools for life
His calm demeanour, sense of humour and mindful teaching is evident in each and every one of the videos he has created. His detailed instructions to poses lead his students to a healing path of the body and further connect them to the mind and body bond.
Senesi practices six days a week to keep his teaching sharp and to feel confident. Simply put, he likes to practice what he preaches. He likes to keep up his reading of the Sutras and other books on yoga, as well as take workshops and classes regularly from senior teachers.
He believes yoga is important to the world we live in because, "what we're doing to ourselves physically with all the time on computers, cell phones, sitting at desks and in cars, it has become necessary to keep the physical body from deteriorating. Most live sedentary lives, and our physical mental and spiritual wellbeing are suffering as a result. It's as if we are de-evolving," he explains.
So, it's time to shake things up. To keep him motivated his life motto is: "Do it for the sake of doing it, not for the results." And he is most inspired by the Gita saying: "Therefore, without being attached to the fruits of activities, one should act as a matter of duty, for by working without attachment one attains the Supreme."
You can find Tim Senesi's yoga classes on his YouTube channel, Yoga with Tim, and get inspired via his blog at yogawithtim.com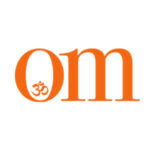 First published in November 2009, OM Yoga magazine has become the most popular yoga title in the UK. Available from all major supermarkets, independents and newsstands across the UK. Also available on all digital platforms.
If You Enjoyed This, Then You May Also Like...