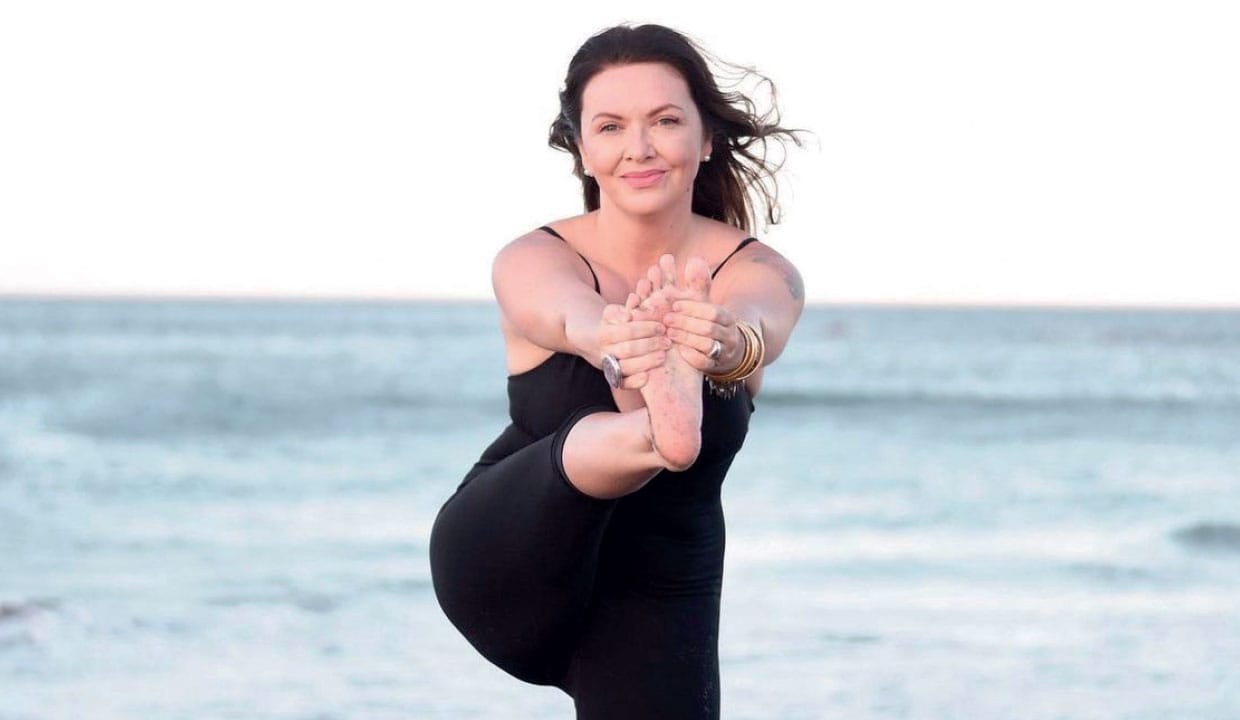 This month's OM cover star is Hali Love, a Canadian who moved to Costa Rica over 13 years ago, whose dharma is to promote health and wellbeing using a plethora of tools from yoga, mental health and emotional healing modalities. Here, she says that yoga has been a guiding light through an incredible healing journey that continues to this day
How did you get started in yoga?
I started practicing yoga when I was 17 (I am now 46). My mother was the one who suggested I practice yoga (something I will be forever grateful to her for). I never thought yoga would be such an important part of my life. Initially, I started my physical practice to help with my knee injuries from years of freestyle figure skating and to help with my asthma. In my early years, I was full of fear and worry and could barely breathe most of the time. I remember the first time I stepped on a yoga mat for a practice, I completely sucked at the postures and felt like I was floundering the entire class. But there was also a presence I felt, a peace, an acceptance; a belonging and a freedom. I remember taking some of the biggest breaths of my life. I remember that feeling being so new to me — and so very wonderful. I was hooked.
How has your practice changed and evolved over the years?
I view my practice as the ocean. Some days it is strong and powerful, other days very still. My daily practice always includes meditation, reflection and journalling. The asana part continues to ebb and flow. I usually do a check-in to see how I am feeling within my 7 Bodies (a personal development method that I created years ago as a data collecting and self-analysis tool) and I assess what kind of physical practice my body needs. Some days it's a strong Prana Power Yoga practice, other days it's a long, deep yin practice, others a gentle practice and sometimes a balancing hatha practice.
What are the main styles of yoga you practice and teach now?
I teach and practice it all. This includes everything from very relaxing, prop-filled restorative yoga classes, to yummy flowing vinyasa and soul-soothing gentle yoga, to a releasing and emotional-balancing yin yoga anchored in the philosophy of Traditional Chinese Medicine and emotional healing. I also teach yoga nidra, and practice it regularly. The style of yoga nidra that I teach is anchored in psychotherapy methods and hypnotherapy. This activates the parts of our brain in a certain order to regain homeostasis, which helps to heal trauma, decrease anxiety and evokes restoration of our nervous system.
What are some of your self-care practices?
Sleep is a big one for me, maybe because of my age! I meditate every day, sometimes more than once a day. Emotional expression as well, meaning responsibly expressing my anger and sadness so I do not negatively impact those around me. I also love massages, Ayurvedic treatments and energy work, which I try to do weekly. I have a steam tent at my house which, even though I live in Costa Rica, I find so detoxifying. My physical practices are also self-care for me, including yoga asana, multi barre and weights. I try to get in some early morning walks on the beach as much as possible. Skin care is also big for me. I love facials and skin care rituals. I also do monthly vitamin IV therapy. I think my most important self-care tool is 'letting go' — letting go of expectations, of the past, and letting go of toxicity that may show up internally or with a relationship. I've realised the more I am able to let go, the more room I have to fill up with love. Expressing my love for the people around me is also a self-care practice.
What does yoga mean to you personally?
Yoga for me, means connection to our highest self, to our purest heart. It means full acceptance, presence and creation. It means healing in the deepest sense. It is a verb — to love; to love more, to love fully and completely. Yoga is the nucleus of who I am. Yoga is my life's purpose, my passion and part of my mission to share with the world.
How has the practice helped you see yourself, your body or your life over the years?
My yoga practice was the first step I took toward curing my asthma. Yoga also led me to Ayurveda and fuelled my interest in studying psychology and counselling. It has helped me love myself as I am. It has helped me become emotionally responsible and has helped me sit with my feelings rather than mask them. Yoga has helped me create balance within my life within eating, drinking and socialising. It has also helped me connect to my courage to leave and heal past, abusive relationships, which has created space for me to have true heart connections in my life. Yoga has helped me love myself more which, in turn, has enabled me to love others more. It has helped me love parts of myself I had abandoned or tried to hide in the past. Yoga has given me the strength and perseverance to create a life I love and to live with people with whom I align with and cherish. The physical practice sparked an interest in human anatomy and physiology, as I turned to yoga to help my knees after numerous injuries from skating. I studied and continue to study physiotherapy methodology which has helped my physical body heal. This has helped my posture and has enabled me to live pain- and injury-free. Yoga has enabled me to travel to beautiful places and meet beautiful souls. For me, yoga is life
What about future work plans?
Studio expansion: My studio in Costa Rica, Playa Negra Yoga, is currently undergoing an expansion of both physical space and a boutique and we will also be adding an Ayurvedic spa and detox offerings. Women's Empowerment Retreat (January 17-24, 2024): Every year, I host a Women's Empowerment Retreat in Costa Rica.
This year I will be hosting our global group of women with my colleagues from Canada, all of which are amazing friends, stellar humans and women I have worked with for over 15 years. I love these retreats, not only are they beach front, they are so healing, connecting and rejuvenating. We have some fun dance parties too!
Couples Retreat (May 2-6, 2024): I have partnered with Los Altos De Eros, a five-star boutique hotel (it's my favourite spa in the world and is in my area of Costa Rica) to offer Couples Retreats. This project has been so fun to put together. You can find more details on my website.
Online Studio: The end of 2023 will also bring the launch of my online yoga studio, Yoga Barre Collective. A variety of yoga and meditation classes, as well as multi barre and Pilates classes will be offered live, with a library of recorded classes in English, French, Spanish, Italian, Portuguese and German. Be sure to sign up to my website to stay updated.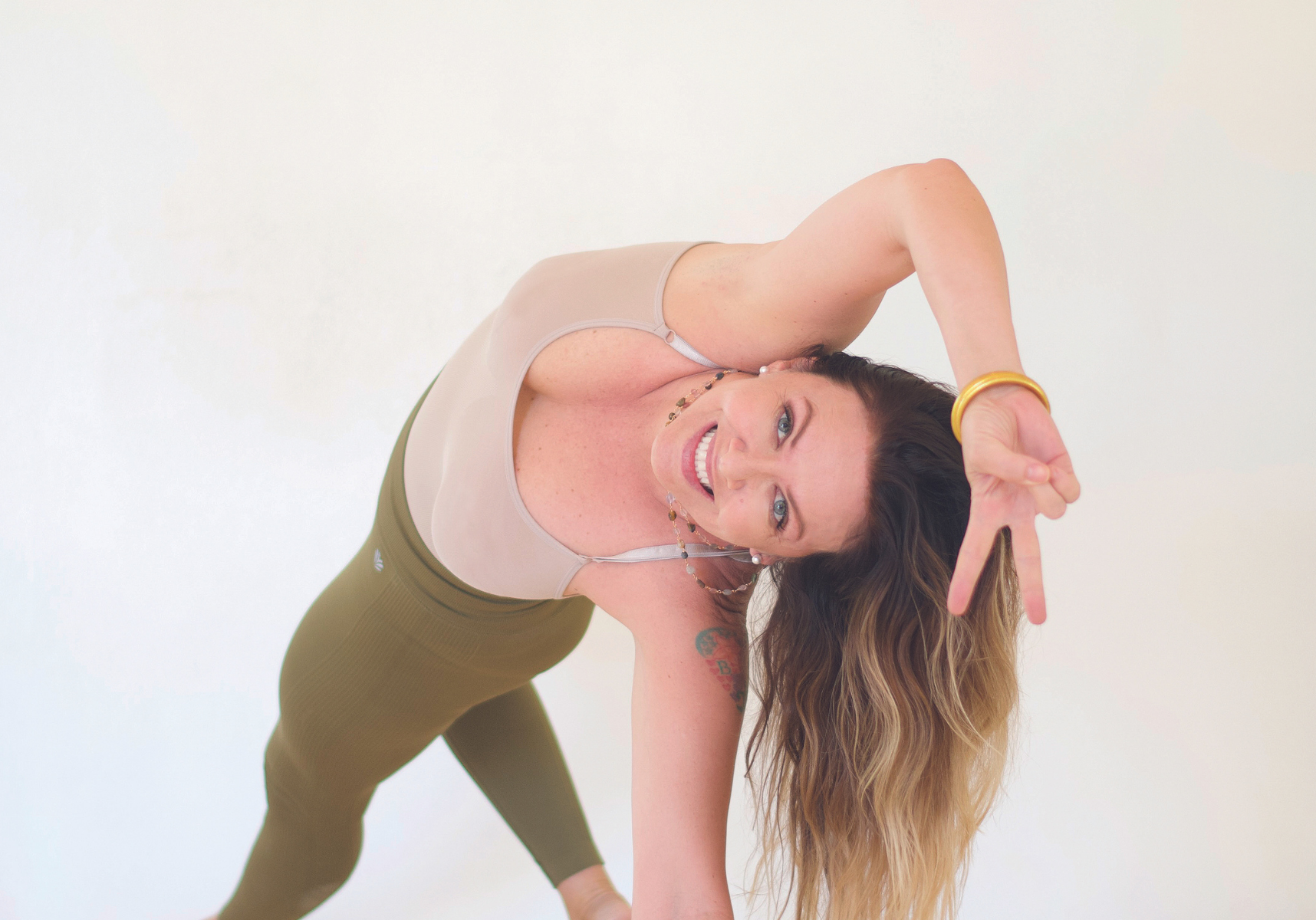 Tell us more about the work you do right now?
I host yoga and personal growth programmes, retreats and trainings. In 2010, I sold my three yoga studios in Canada and pursued my dream to move to Costa Rica to continue my work in yoga and wellness and to raise my daughter in the jungle. My studio is Playa Negra Yoga, located in a quaint little surf village called Los Pargos. I offer my programmes here and virtually. Yoga has been my full-time career since 2007.
My programmes, retreats and trainings are all about 'Unbecoming'. I believe we were born perfect and whole, and that our issues — especially those in our tissues — are a result of conditions that were placed upon us as we blossomed through life. Some conditions were placed by others and some, self-placed. Regardless, they appear as physical, mental and/or emotional dis-ease. With the human brain designed to crave comfort and familiarity, patterns are created — some healthy, others not so much.
Along with creating a safe space for my students and clients and providing both loving and supportive guidance from my team, I offer a curated blend of my education, practices and experience from the past 25-plus years in Ayurveda, Traditional Chinese Medicine, emotional healing, subconscious restructuring, hypnotherapy and yoga therapy.
Through the creation of safe, supportive and loving spaces, each programme provides a plethora of tools designed to work with our body, mind and spirit. Each is geared to strip away the constraints that block us from our true power— the emotional ties, the energetic hooks and the physical bounds that keep us shackled to unhealthy patterns, abusive relationships, unworthy thoughts and emotional traumas. Through healing, we can restore our optimum wellbeing in all areas of our existence which will enable us to live a life full of sustainable self-love and respect, expansive freedom and everlasting peace.
What inspires you with this work and how did you first get into it?
Hope. This work has given me, and continues to give me, hope — hope for healing, connection, true love, thriving health and hope for peace (both inner and outer).
I grew up with my grandparents, bless their hearts. My mum was pregnant with me at 17 and put me up for adoption. My grandparents retrieved me from the hospital and provided a safe and loving childhood for me. As amazing as they were, I possessed a deep sense of not belonging. I grew up feeling different. People would say that to me on a regular basis, in fact, I still get that today. I was consistently bullied at school and at age nine I came down with debilitating asthma, which resulted in numerous hospitalisations each year.
My work — yoga, personal growth, emotional healing and Ayurveda — changed my life. I am 100% positive I am here today because of these practices.
At age 34, I sold my belongings in Canada and made the move to Costa Rica with my one-year-old baby and now ex-husband. At this time, I was completing a counselling certification in subconscious restructuring and an Ayurveda consultant programme simultaneously. The practicums for both happened during the same two weeks, where I committed to undergo an intense emotional releasing programme (specifically related to anger and grief), as well some fairly simple diet adjustments and a surprising kitchen remedy for my asthma for my Ayurveda certification.
Much to my surprise, a miracle happened: two weeks later I was asthma-free! I threw away all my inhalers and, to this day, I haven't used a single inhaler. When I think back to this time, I'm still in awe: the tools really do work. This experience inspired me to study more and to help others heal. I really never thought I would be free of asthma.
As I continued to study, I realised I was holding onto a lot (and I mean a lot!) of grief around both my parents. Throughout my life I had a tumultuous relationship with my mother and I did not know my father. In my study of Traditional Chinese Medicine, I learned that grief sits in our lungs — another 'ah-ha' moment for me: it really is all connected. The more I studied, the more the physical-emotional connections made sense.
The other emotion that resides in our lungs is courage, which shortly after curing my asthma, I really needed, because I then made the decision to divorce my husband and leave my dream — a retreat centre I had invested my life's savings in. I had to rebuild my life, from the ground up, in a foreign country, as a single mum in the jungle with my daughter. I did it. I connected to courage and continued with my personal practices. I made a decision to walk away with peace, to not fight— rather, to put my focus on my daughter, my work, my healing and to flow with grace.
It worked. I became a 'yes woman' to every offer to teach. I started travelling everywhere to teach yoga and host trainings. To date, I have rebuilt my life. My work and my yoga practice gave me the courage and strength to leave an unhealthy situation, the grace to move forward without the fight and the perseverance to focus on what I love: my daughter, yoga, and facilitating trainings and retreats.
I am now happily remarried to a beautiful man, with a healthy relationship. We have a blended family— I now have three daughters who are all amazing, beautiful and powerful women. I hope they all know how much I adore them. Yoga has helped me be a great wife, a solid mum and a better human. I say 'better' as nobody is perfect! Overall, yoga has helped me to love more — to love myself and to love others.
Courage was also the main driver in locating my father's family. My father passed away, however I found his mother, my Nanny, who is my kindred spirit! She is a spitfire. She's in her late 80s and rocks life more than anyone I know. She has a heart of gold, she swims every day and has the best outlook on life. This woman is my inspiration. It feels like I have known her forever. She and my grandpa, Albert, came to my second wedding in Costa Rica. It's fair to say yoga also inspired connection to my family, which contributed to me feeling a sense of belonging — something I have longed for my entire life.
Where can people find you and practice with you?
During Covid-19 I created an online yoga education platform: Virtual Prana (virtualprana.com). This platform is my brain and my heart produced digitally with all of my 28-plus years' experience in yoga, western psychology, Ayurveda and Traditional Chinese Medicine. I plan to grow this platform and 'pass the torch', so to speak, to the teachers who have been mentoring with me over the past years. Currently, I offer three 200-hour Foundation Yoga Teacher Trainings, a 500-hour Professional Yoga Teacher Training and a 100-hour Yin Yoga, Restorative Yoga and Yoga Nidra Teacher Training.
Career plans now: I will continue to empower my clients and students through Virtual Prana and also at my studio, Playa Negra Yoga, in Costa Rica, where my team and I host daily yoga and multi barre classes and instructor trainings, moon ceremonies and personalised yoga mentorships, as well as retreats and yoga teacher trainings. You can join us anytime by downloading our app and zooming into our classes at: playanegrayoga.com.
My life plans now and for the future are to continue loving my family, to continue doing the work to create more love in my life and to share that love in all aspects of my life — from the relationship I have with myself and those within my circle, to every student and client I have the pleasure to connect with.
What do you love to do when you are not practicing yoga?
I love to cook, read, study and spend time with my husband, daughters and our dogs. I love to paint (acrylic on canvas, I have a little side business of commissioned paintings). I love travelling and exploring new places. My husband loves to travel also — sometimes I don't even know where we are going and I love it all the same! I take a yearly girls' trip with my besties, usually to teach at the OM Yoga Show in London. We always add on an additional adventure. Last year it was Paris, this year it is Italy! I love going to the beach (any beach) and I never get tired of taking in a sunset. I love dancing, even though I am really horrible at it (haha)! I love dressing up to go anywhere. I'm always up for an adventure and love to meet new people. I adore kids — I am 'Auntie Hali' to many. I love the creative minds of children, their innocence and sense of adventure. I love to create projects with my littles (my friends' kids who are equally my friends). I think kids are magical, as we are all born perfect. My goal is to teach them they are good enough as they are and worthy of all of the love in the world.
Find out more about Hali Love at: halilove.com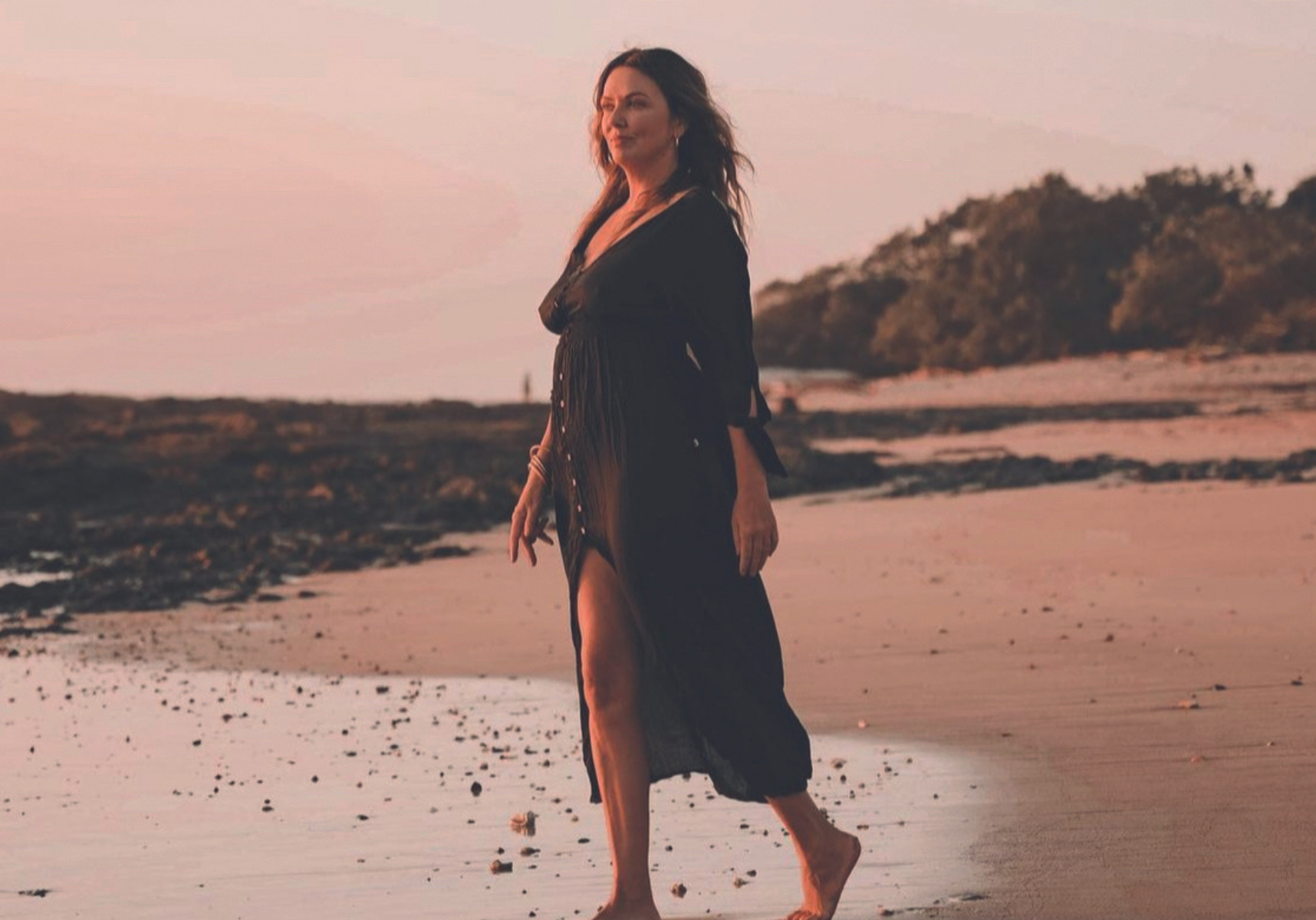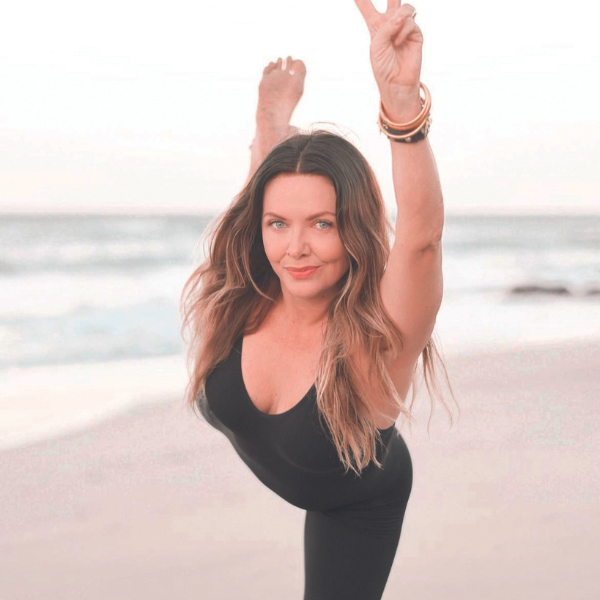 Hali Love
Quick Q&A
Favourite yoga book?
Freedom Of The Known by J.Krishnamurti.
Go-to healthy food?
Kitchari, an Ayurvedic healing dish.
Holistic remedy you swear by?
Asthma remedy: An Ayurvedic remedy of honey (one mason jar), two tablespoons of ground cumin, two tablespoons of ground turmeric. Mix well and take two tablespoons when you would otherwise use an inhaler. Add responsible emotional expression, facilitated by a qualified counsellor.
Favourite quote?
Making assumptions makes an ass out of you and me — by Bill Reid (my grandfather).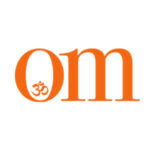 First published in November 2009, OM Yoga magazine has become the most popular yoga title in the UK. Available from all major supermarkets, independents and newsstands across the UK. Also available on all digital platforms.