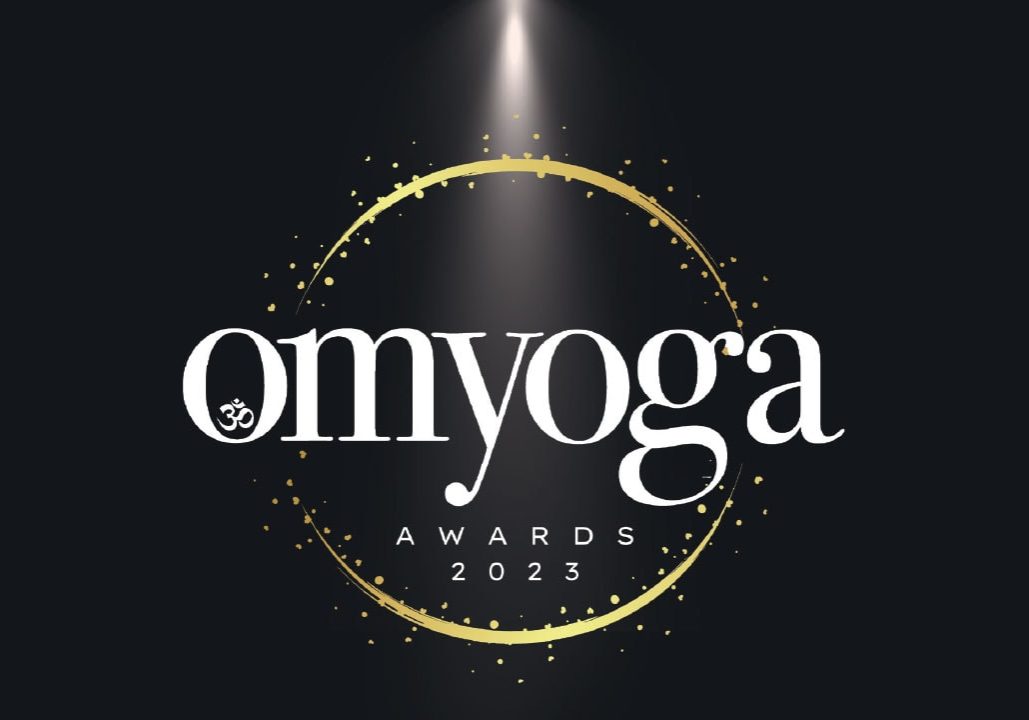 The inaugural OM Yoga Awards took place at the OM Yoga Show in October this year inside London's Alexandra Palace. Hosted by master of ceremonies, Neil Patel of Chi Kri Yoga, with awards presented by OM's editor Martin Clark, we were there to photograph the winners chosen by readers. Here's who you picked this year...
OM Yoga Awards 2023: Winners
Favourite Yoga Teacher: Bhavisha Pankhania
Favourite Yoga Retreat: Suryalla Retreat Centre
Favourite Yoga Platform or App: MFML
Favourite Yoga Studio: Hotpod Yoga
Favourite Yoga Charity: The Prison Phoenix Trust
Favourite Yoga Mat: Liforme
Favourite Yoga Teacher Trainer: Aimée Garcia-Marshall
Favourite Yoga Clothing Brand: Blossom Yoga Wear
OM Good Karma Award: Chessie Hutchings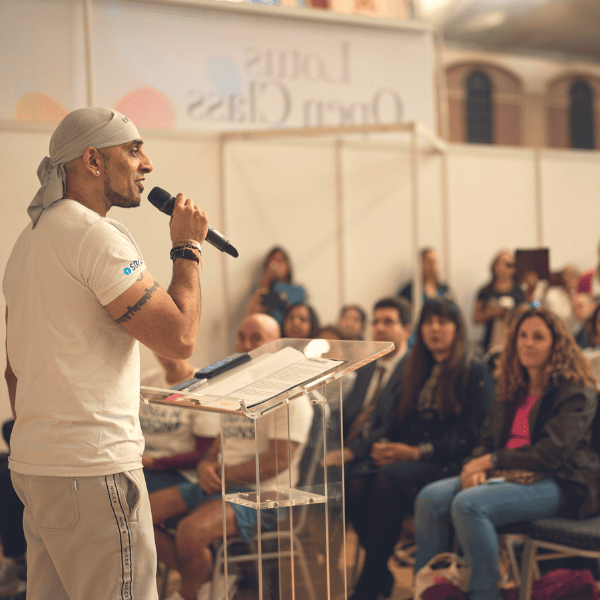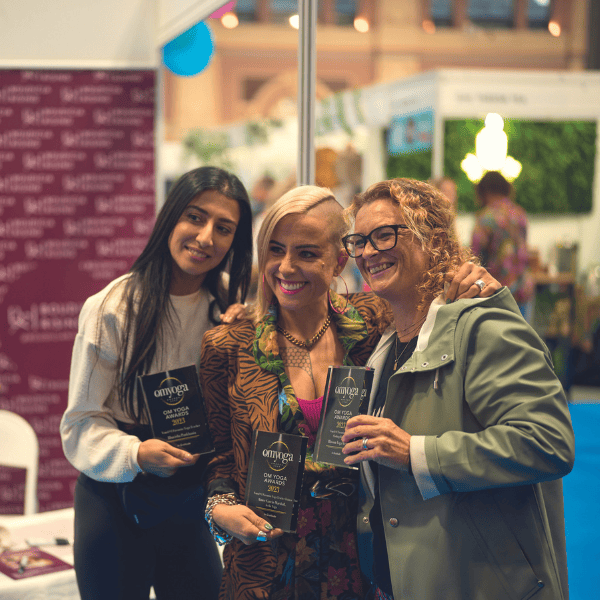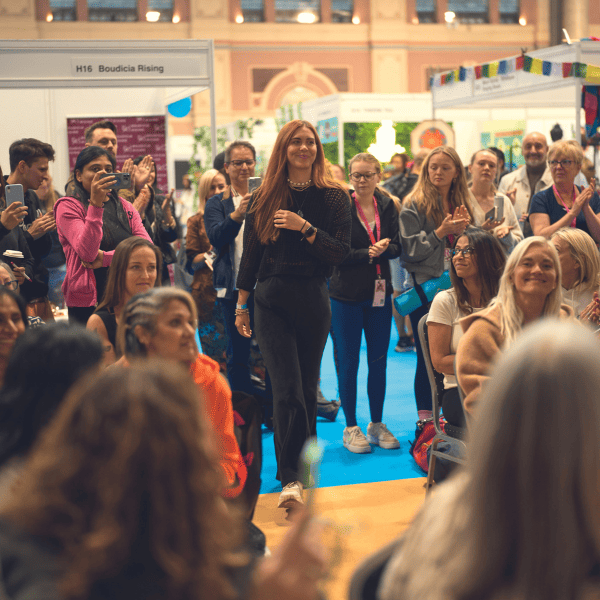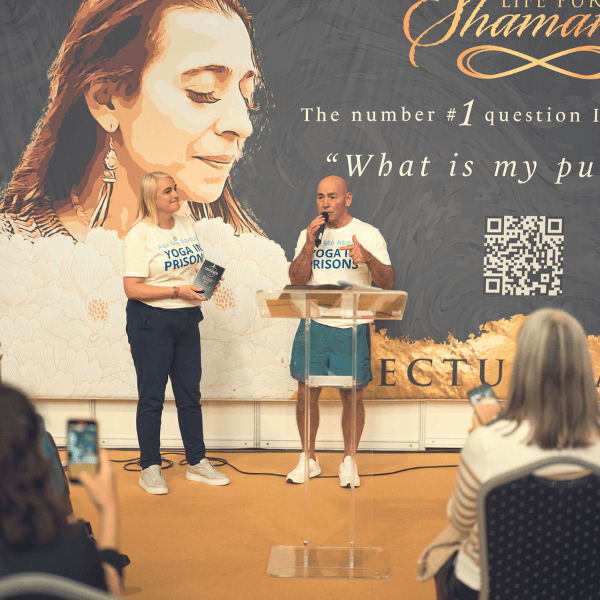 Favourite Yoga Studio - Hotpod Yoga
Hotpod Yoga has grown into one of the best-known yoga studio franchises in the UK and beyond — and, it seems, one of the best-loved too. OM readers voted it their favourite yoga studio in our inaugural OM Yoga Awards.
A pioneer in making hot yoga accessible to all, and with a growing network of 'pods' around the country — now numbering more than 50 — it's an especially exciting time in the company's journey.
"We were thrilled to be recognised as Favourite Yoga Studio, and we're so proud of our 50-plus UK franchisees who made it happen," says Max Henderson, co-founder and CEO, recognising all the hard work, dedication and passionate yogis behind the success story.
"This is really a testament to the hard work and dedication of our franchise studio owners and teachers around the UK, who have created thriving local studios and offer incredible classes every day," he adds. "They are the ones who bring the Hotpod experience to people around the UK — and great to see that their customers have turned up to recognise those efforts by voting."
As you might expect, there are more exiting things in the planning from the Hotpod Yoga team.
"In 2024, we'll continue our mission to inspire everyone, everywhere to feel great through the power of yoga. We're planning to open 20 new sites in 2024, in cities all across the UK from larger city centres such as Manchester, Edinburgh and Leeds to smaller communities such as Tottenham, Chesterfield and Southend.
If you're on that list, or if there's a new Hotpod Yoga studio coming to you where you live, then definitely do get excited!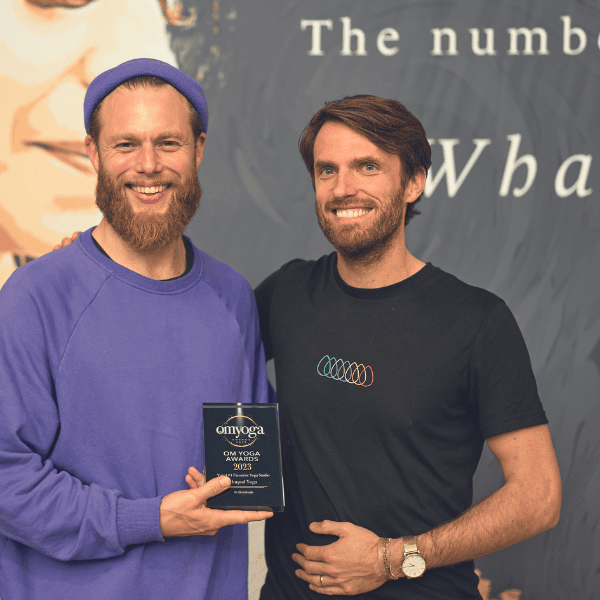 As leaders in bringing pods to the people, facilitating the hot yoga experience in locations across the UK through its innovative, immersive studios, Hotpod Yoga offers a good template for any aspiring studio owner. Little wonder that franchisees are keen to learn from this deep pool of studio insight and tap into the team's knowledge.
"Focus on building community in your studios," says Henderson. "People love to feel at home when they walk into a yoga studio and we've found that when customers feel truly connected to their local Hotpod studio, they are more likely to spread the word to their families and friends — and of course, vote in the OM Yoga Awards when opportunities like this arise!"
Visit: hotpodyoga.com Connect on IG: @hotpodyoga
Favourite Yoga Teacher - Bhavisha Pankhania
You may have seen Bhavisha Pankhania on the cover of OM a few months back, so we're delighted that she's landed the Favourite Yoga Teacher award. The London-based teacher says it was a big shock to hear that she had won. "I was stunned, shocked and so excited! It took a while to sink in. Just being nominated was already a win in my books!"
Calling it a "privilege" to win the award, it perhaps reflects the humble nature of this yogi and why she collected the most votes from OM readers. "I like to think it's because they feel an honest connection with me as a teacher who enables them to grow at their own pace," she says. "I'm always doing my best to create a safe and inspiring space for students to learn."
Next year, she says her mission is to take yoga and breathwork into companies and work it into employee wellbeing initiatives. "I really believe yoga and breathwork is so relevant in the current environment with stress and anxiety in the work place and in general. This is a huge opportunity to re-awaken these practices and make just a little bit of time for it, more conscious time." She will also be hosting more retreats in some beautiful locations, so follow her on Instagram or visit her website for more details.
She's also got a few little tips for other yoga teachers, including those who might want to contemplate entering the OM Yoga Awards next year. "Never ever think you're not good enough. Take the leap of faith! Believe in yourself and go for it. You only have this moment."
Visit: bhavishayoga.com Connect on IG: @bhavishayoga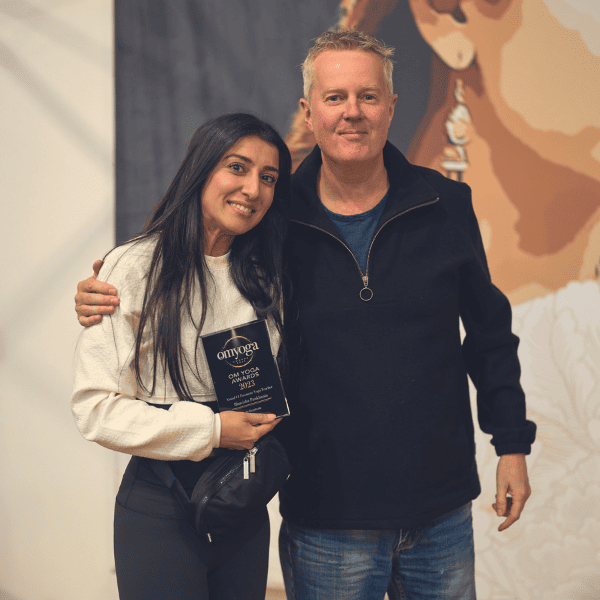 Favourite Yoga Mat - Liforme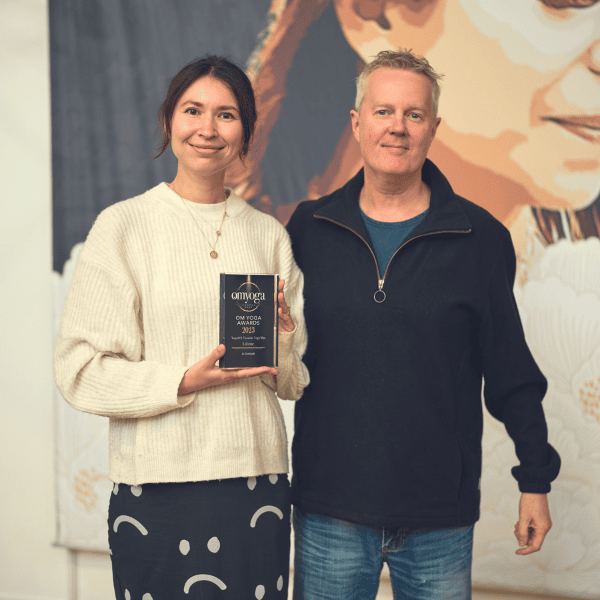 What item do people first think of when they think about yoga? Yoga mats, of course! And this year's favourite yoga mat according to our readers is Liforme. Congratulations to all the Liforme team, headed by founder James Armitage. "We were thrilled and honoured to find out the readers of OM had voted Liforme their favourite yoga mat," he says.
"We get amazing support from our community because Liforme mats are made for yogis by yogis. The functionality of our mats is driven by what we, as yogis, prioritise: amazing grip, alignment guidance, comfort, stability and superior quality materials. Our ethical business model, including our B Corp Certification and commitments to environmental sustainability and social justice, also resonates with yogis."
No surprises there then that this dynamic and ethical company has gained so many supporters along the way. It's part of the Liforme DNA says Armitage. "Working with yoga is special. When your yogic values go to your core, and you're a part of the community you serve, people can tell."
As for the future, the best is yet to come. "Innovation is at the heart of Liforme, and we're going to keep it up in 2024! Look out for new mat designs, of course, and the continuation of our Live For More Foundation charitable partnerships in environmental conservation, social justice, and wildlife preservation."
Visit: liforme.com Connect on IG: @liforme
Favourite Yoga Charity - The Prison Phoenix Trust
The winner of our first 'Favourite Yoga Charity' award is The Prison Phoenix Trust (PPT), which has been featured in OM in recent months. Its team works tirelessly to bring yoga and meditation to people in prisons across the UK, people who would otherwise have no chance of accessing classes. For many, it is a way to learn stress-busting techniques and coping mechanisms that are invaluable in such a constrained, high-stress environment. Many prisoners have reported that the PPT's work — and the impact of yoga and meditation generally — have been life changing.
"We're absolutely thrilled," says director Selina Sasse. "It's a real tribute to the hard work and skill of yoga teachers working in prisons. Enormously grateful to everyone who voted for The Prison Phoenix Trust and excited about how this will help us to raise the profile of our charity at quite a tough time in prisons.
It's a great time for the charity to be recognised as well — it has just celebrated a staggering 35 years of making yoga and meditation accessible to people in prison. And, the PPT's work is now perhaps more important than ever with so many people and communities experiencing challenges and hardship. "Lots of people who practice or teach yoga know from our own experiences how it helps us cope with life's challenges and connect to the better parts of ourselves and each other," says Sasse. "Once we know this we want to share it with people who have the most need of the transformative power of yoga."
The Prison Phoenix Trust now supports classes in more than 50 prisons and is in personal contact with nearly 5,000 people in prison. "In doing this work, we are making yoga and meditation accessible to large numbers of highly marginalised and traumatised people — and helping to make our communities safer in the process."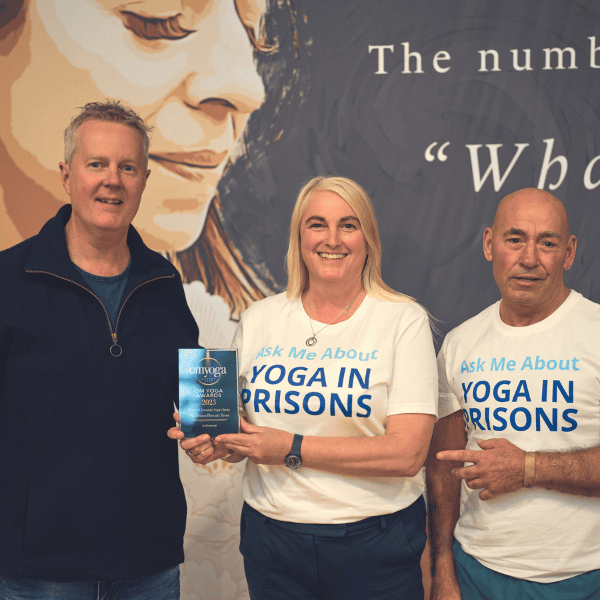 Next year, the charity is planning to keep building on the momentum it has built up over the past few decades. "We will be continuing to make yoga and meditation accessible to people in prison, young offenders institutions and secure hospitals across the UK and Ireland," says Sasse. "We'll also be delivering the British Wheel of Yoga's training to yoga teachers who wish to get involved in this rewarding work. And we'll be participating in research into the impact of yoga in prisons and working with prison services to get their backing for yoga and meditation with the potential to become a core part of the rehabilitative work of prisons."
Visit: theppt.org.uk Connect on IG @prisonphoenixtrust
Favourite Yoga Clothing Brand - Blossom Yoga Wear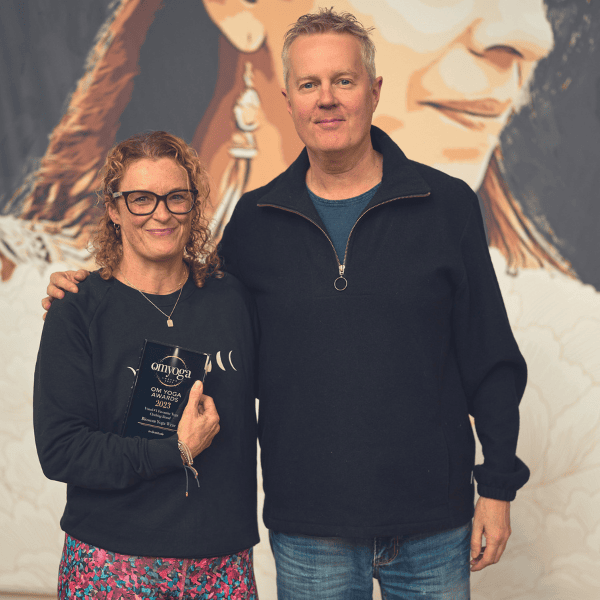 Blossom Yoga Wear is your Favourite Yoga Clothing Brand, as voted for by OM readers. UK-based women's yoga fashion designed to support all your moves on the mat, its awesome outfits are crafted from the softest, lightest of technical fabrics, perfect for every asana.
The company's founder, Frances Sargeant, says she was "utterly shocked" when she was informed that she had won the OM award. "And then so proud to have been chosen out of all the brilliant brands I was up against!"
As for why readers voted for Blossom Yoga Wear, she believes it reflected the firms's commitment to quality — but not quantity. "Well, based on our many five-star reviews, I know people love the cut of our leggings, and we have so many repeat customers who seem to love all our designs. I think people also appreciate the small runs on our prints and are therefore unlikely to bump into someone else wearing the same design which you may get with some of the bigger brands."
The goal is to keep the same ethos going, always prioritising customers and the same commitment to high quality. That's the advice for any new brands just starting out in what has become a competitive field. "Keep honest and always listen to your customers! Where you can, develop a relationship with them and always deliver the best service possible."
As for 2024, Blossom Yoga Wear aims to keep doing all the things that it does best and you can expect to see a few new looks on sale too. "We are excited to launch some new designs next year and we'll continue to deliver excellent customer service and ensure we are worthy of this prestigious award we have earned!"
Visit: blossomyogawear.com Connect in IG: @blossomyogawear
Good Karma Award - Chessie Hutchings
The Good Karma Award is slightly different to all our other awards, with the winner selected not by voting, but by OM's own editor. In this case, it was the incredible resilience and courage of our winner, Chessie Hutchings, to continue to share the gift of yoga with her students and wider community despite significant health and personal challenges.
Based in the north-west London area, she's a true inspiration to all. "I have been continuing to help people through yoga despite my kidney failure and being on dialysis," she tells OM. In fact, that's only part of the story.
Fighting kidney failure from a young age had long left her feeling stressed and emotionally exhausted. But after years of ups and downs, she discovered yoga and began exploring mindfulness. It changed her whole outlook on life and brought with it more joy to living. She eventually qualified as a yoga teacher in 2019 and has trained in various styles including Rocket, hot yoga, hatha, vinyasa flow, therapeutic and restorative.
But this year has brought with it new challenges. In early 2023, her kidney failed, which she knew had been coming after being the recipient of a transplant in 2009. But transplants don't last forever. Having already lived through kidney failure, dialysis and the transplant procedure, this second bout has proven extra challenging with her normal day-to-day life now structured around dialysis, hospital visits and whole days stuck in bed too sick to work.
Yet today, she still sees her calling to help others to stay happy, healthy and motivated through sharing yoga. She's also incredibly modest about her work and landing the first Good Karma Award. "I was really surprised that I had won! I had no idea that my lovely client Mark had put me forward for it!"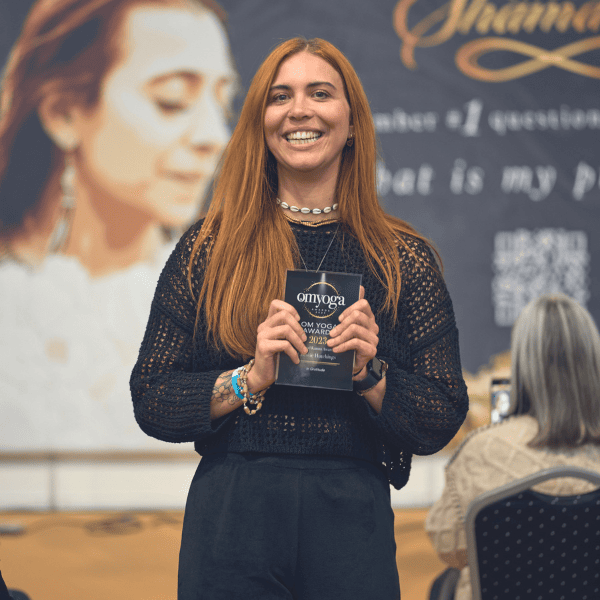 She's also hoping to keep working next year and share yoga with more people in 2024. "Next year, I am hoping to get back to running retreats once I receive my kidney transplant!" She's also hoping to train as a nutritionist in the coming year, an area that is vital for all kidney patients, and is looking to raise funding to support her after seeing her yoga teaching income decline as a result of poor health (see the link below for details).
An inspiration to all, she has dedicated her life to helping people overcome their fears, anxiety, self-doubt and physical injuries through the incredible healing powers of yoga. It's her calling, and she is determined to carry on that work despite huge changes to her personal circumstances and health. Her top tip for others looking to share the yoga magic with others is simple: "Be yourself…and keep inspiring people!"
Visit Chessie Hutchings' Go Fund Me page: gofundme.com/f/help[1]chessie-win-her-battle-with-kidney-failure
Visit: wildrootyoga.co.uk Connect on IG: @Wild.Root.yoga.uk
Favourite Yoga Teacher Trainer - Aimée Garcia-Marshall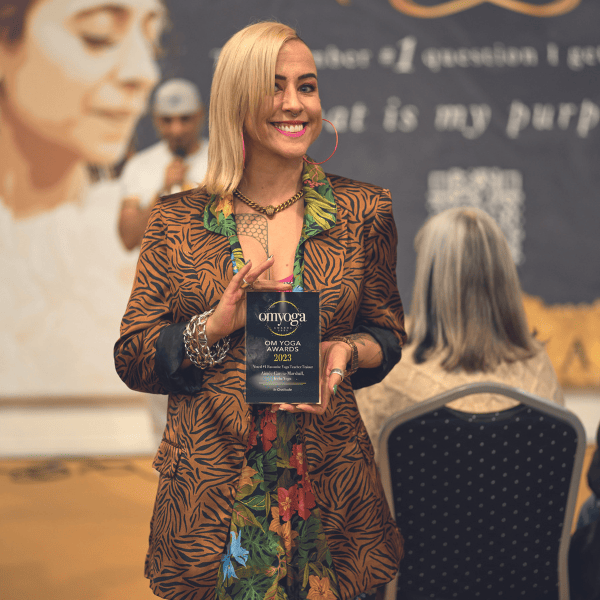 The quality of yoga teacher training in the UK is exceptional, but we asked you to vote for just one favourite — and this year's favourite teacher trainer is Aimée Garcia-Marshall. You may have actually seen her before in OM after she appeared on our cover in 2017.
Now she's back! She says she's thrilled to be named Favourite Yoga Teacher Trainer in our inaugural awards. "Totally honoured and humbled that people would vote for me," she tells OM.
Since appearing on our cover, she's been busy opening and developing her first yoga studio — Yoga Collective in Hatch End, Pinner in north-west London— as well as evolving as a teacher trainer, undergoing multiple courses to improve and extend her knowledge.
"I'm very passionate about what I do and believe in being an authentic yoga teacher true to myself. I love teaching yoga and sharing all my learnings and experiences of the practice of yoga. I believe in helping everyone one grow as an individual on the mat and teach everyone that I meet, that your yoga practice is also not confined to the four corners of your mat — you take your learnings out into your day-today-life."
She adds: "I feel that through my regular yoga classes, workshops and my yoga teacher training, all my students experience a sense of growth — through learning to trust themselves and seeing themselves evolve their own practice. It's so important to me in my teacher trainings that I teach everyone to be an authentic and safe yoga teacher and to find their own unique teaching style and voice. Life would be boring if we were all the same!"
As for 2024, you can expect lots of exciting things to come, include more teacher training courses, as well as retreats and other events. In February, Yoga Collective will be collaborating with certified Rocket facilitator Ambra Vallo to lead a 50-hour Rocket teacher training. Then, in March, Aimée Garcia-Marshall will be hosting a UK retreat in Bodmin Moor, Cornwall. Later in the year, in September, she will be leading a 200-hour fully accredited teacher training at Yoga Collective, a part-time course with nine modules over five months. Visit the website or social media for full details and dates.
This extra special yoga teacher trainer has also got some simple tips for anyone thinking about getting involved in next year's awards. "Believe in yourself! Start asking your yoga community to show their support for you or your business by putting you forward for the OM Yoga Awards today!"
Visit: icchayoga.com | yogacollective.uk Connect on IG @icchayoga | @yogacollective_uk
Favourite Yoga Retreat - Suryalila
Suryalila Yoga Centre in southern Spain was set up by renowned yoga teacher trainer Vidya Heisel a decade ago. We're delighted to see that it has been voted your favourite yoga retreat in our inaugural OM Yoga Awards. (OM has been there and can confirm that it is pretty great!)
"We were over the moon, when we found out we had won," says Heisel. "I am so happy to receive the public recognition that our team truly deserves. Our staff at Suryalila all love their jobs and put all of their hearts and souls into making Suryalila Retreat Centre what it is."
As well as being a popular yoga retreat venue, Suryalila is also the global hub for Heisel's own yoga teacher trainings with Frog Lotus Yoga Teacher Training. That means it's grown into a thriving yoga community, full of life, energy and awesome vibes, whenever you arrive, and whatever themed retreat you're attending.
"Suryalila is so much more than a business. It is built on a foundation of care, love, warmth, creativity and peace. We continually endeavour to excel with excellent yoga classes, gourmet organic buffets, warm, friendly customer service, creating beautiful aesthetic spaces and designing lovingly-curated holiday and retreat experiences. I think the combination of excellent quality in what we offer, and the cosy, home-from-home atmosphere that we have created here, is what our guests continuously return for, and what gives us our edge."
The centre now offers 'Retreat Yourself' packages so you can experience the magic of Suryalila with flexible three, five and seven-night retreat packages. "These yoga holidays allow you to enjoy all the dreaminess of Suryalila, from nourishing yoga classes to heavenly vegetarian food with optional trips to the hidden gems of Andalusia, while giving you the space, freedom and flexibility to create your own retreat.The 'Retreat Yourself' packages are perfect for those seeking a wellness break without committing to a schedule of an organised retreat.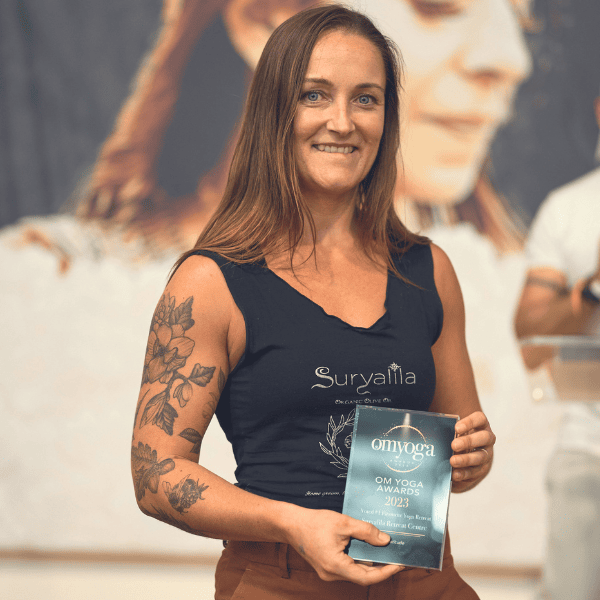 To get an idea of the scope of formal retreats that are offered here (and other things like teacher training) visit the website where you'll find full schedules and details. Next year, there are plenty of new things in the planning.
"We intend to continuously improve our facilities, through creative renovations, that will add value to our customer experience," says Heisel. "Next year, we plan to add an outdoor Yoga Pavilion. We have recently created Retreat Yourself Packages, which include some of our signature excursions, and in addition, we are now offering our own cacao ceremonies cooking classes, and fitness sessions."
Heisel also has a few words for those looking to host their own amazing retreats and ultimately land their own OM award. "It's important to focus on doing what you're doing as well as you can, so you can build a loyal fan club and get good reviews. Loving your work and your clients is key. Then the recognition will come."
Visit: suryalila.com Connect on IG @suryalilayoga
Favourite Yoga Platform or App - Movement for Modern Life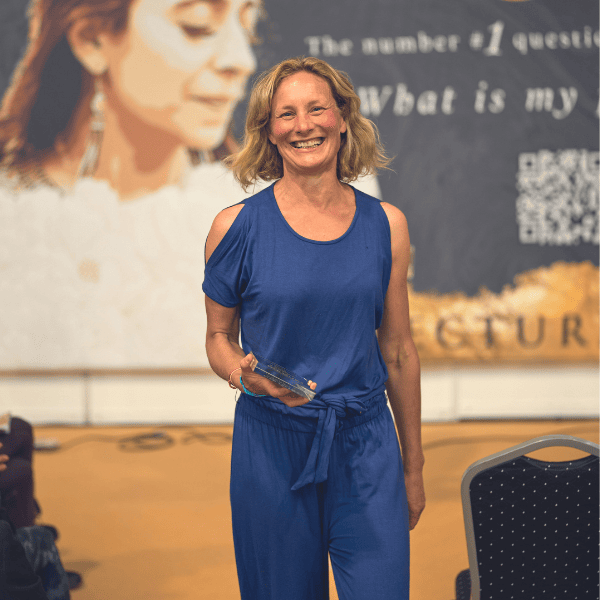 Movement for Modern Life, or MFML as it's more commonly known, has become a huge hit with online yoga fans since its launch in 2013. A decade on, this digital pioneer was well ahead of the curve when covid-19 struck and forced yogis around the world to seek out their sun salutations online. We were glad that MFML was there — and, it seems, so were you!
MFML's founder, Kat Farrants, is chuffed to get the recognition from OM readers, especially during the platform's 10th anniversary year. "Your votes really have made such a massive difference to me," she tells OM. "It's so wonderful to know that, 10 years in, all the hard work that running MFML is, is paying off!"
The whole journey has been a labour of love right from the beginning, she adds. "We are the UK's first online yoga platform, founded 2013, and we're still small, having just grown organically, and with a single founder – me! We were up against some big brands and what has meant the world to me is that, even though we're just run by me with a small team of yogis, and I feel that we're very much hand-crafted, in an age of big corporate business, and big bucks, it's so great to know that our community cares about us and that our lovingly-created classes and offerings make a difference to so many of you. Thank you!"
She says scooping the Favourite Yoga Platform Or App award in the OM Yoga Awards is another huge vote of confidence in the service and an endorsement that MFML is getting things right. "The OM Yoga Awards are so important because with their massive reach of discerning yogis, it's a great benchmark by which to know you're reaching the right audience and getting your community known by those who care about yoga and wellbeing in the UK."
For the founder, it's also a reflection of all the hard work that has gone into building the platform, from creating the digital infrastructure to the filming, class planning and marketing that has gone on over the past decade. "I felt that the hard work is paying off," says Farrants. "Running a small business — especially a tech business in this day and age — is hard! I feel that our goodwill, our good intentions, our values and community really is what matters, so it's heartening to win the award.
Sometimes I feel disheartened as there's so much money behind the shiny, glossy, corporate online offerings, but ours is a venture from the heart. I love to think that this is a sign that people care about people more than things being as swish, shiny and corporate as mainstream culture would have us believe. This has given me hope that the little guys do have space in this world!"
But there are some very good reasons why MFML has built its own core of loyal followers and home yoga fans over such a sustained period. "I think that our community is really loyal because they love our teachers, who are all hand-picked by me because they're the best at what they do; they are all teachers' teachers. And the community is just really supportive. We all support and inspire each other on our closed community groups — and now they're supporting us back. It's just lovely!"
So, what can we expect to see from the MFML in 2024? "We have some really exciting new classes and courses upcoming," says Farrants. "We've just re-launched our one-of-a-kind Menopause course, which has been so popular and we have a brilliant January Yoga Challenge upcoming, as well as a Yoga for Anxiety course, and to celebrate International Women's Day, we have a Women's Wellbeing Course which has classes from Day 1 to Day 28 of your cycle (or of the moon), so you can practice the right class for the time of the month.
We're running another 'live' online retreat in March and again in October — 'live' online retreats are always so wonderful, because they're accessible to everyone, but folks can have a nourishing and supportive retreat experience whilst not needing to pay the expense of getting to the venue and child-care etc. We also have a 'live' retreat to meet in person coming up in January, but that's sold out. We're planning another live in-person retreat for October though, so watch this space!"
Visit: movementformodernlife.com Connect on IG @movementformodernlife
Look out for the OM Yoga Awards next year! Stay tuned to OM's social media channels for details on our 2024
awards and for your chance to nominate all your yoga favourites.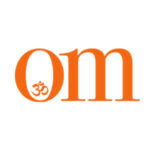 First published in November 2009, OM Yoga magazine has become the most popular yoga title in the UK. Available from all major supermarkets, independents and newsstands across the UK. Also available on all digital platforms.