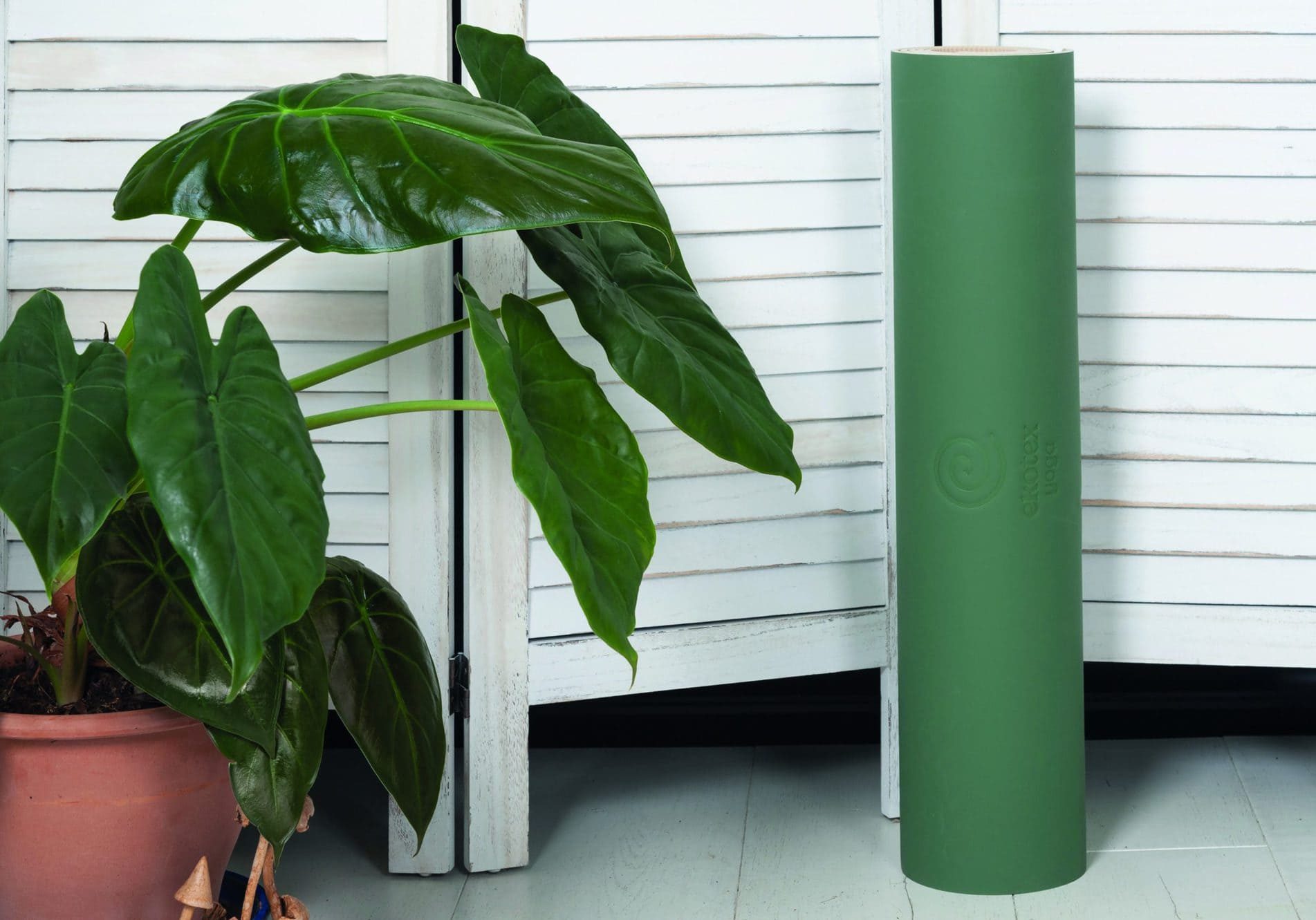 Rising to the challenge: in search of a sustainable yoga mat. By Abbie Sweet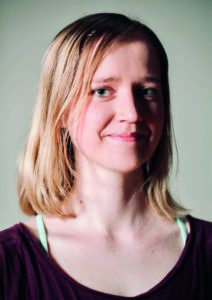 I have spent most of my working life within the 'yoga industry'. Both in the studio and as a developer and supplier of yoga equipment. Yoga mats used to resemble something close to carpet underlay. Purely functional, with little thought for colours or design – or the planet.
Here I will outline what a sustainable yoga mat should be and share some of my knowledge to help you choose a yoga mat that aligns with your beliefs. Your yoga mat defines your space and should align with your daily practice too.
If an item is described as 'sustainable', its production should be maintained without depleting natural resources, and it should bring economic benefits to those making it. Furthermore, you should be able to do this indefinitely.
A sustainable yoga mat should be:
• Made from recycled material or natural material that is replaced.
• Recyclable, or biodegradable in landfill conditions.
• Produced using sustainable energy.
• Made by people who benefit economically and work in safe conditions.
Seeing through the greenwash
Before exploring yoga mat materials in more detail, I think it is essential to highlight the 'greenwash' in the yoga marketplace. Marketers look at the things their customers have in common.
They look at consumer behaviours and beliefs, and most of the yoga practitioners I know care about the planet very deeply. The positive side to this is that yoga practitioners are demanding more sustainable gear – and many companies are legitimately delivering better options.
But all too often, the desire to be environmentally friendly is used by marketers to sell you the story that you want to hear. For example, I have had people hold up PVC yoga mats and say, "I love this mat so much. It's completely biodegradable!" The company they purchased it from had not told them an outright lie, but the messaging was so good and aligned with their belief system. The words, the imagery - all made the yoga mat look sustainable. I see this happen all the time.
So how do we overcome this? My advice is to watch out for vague language. For example, if a yoga mat is described as 'eco-friendly', it should be obvious how. The use of the word 'vegan' is another example. People tend to associate the word 'vegan' with sustainability.
Most yoga mats are vegan by default. Only mats that use glues (where you see two materials pressed together and the mat has a different top and bottom layer) may contain animal products. A cheap PVC yoga mat is probably 'vegan'. If this is the only positive feature a yoga mat has, I would be concerned.
We need to ask businesses questions directly. This will push companies to become more sustainable and transparent because we highlight demand. Before you buy your mat, you should know what your yoga mat is made from, where it was made, whether it is recyclable, and whether it will biodegrade quickly. And finally, always read the 'About Us' page on a website. Look for companies that pay their staff fairly, independently verify their suppliers and donate to environmental causes.
Which material should I choose?
The majority of yoga mats are still made with PVC and PER (an alternative form of PVC). A high-quality PVC mat will have a long lifespan, but it does not meet the definition of 'sustainable.' They will not biodegrade, they are difficult to recycle, and we cannot produce them indefinitely without harming the planet.
There are alternative plastics and production methods - TPE and PU, in particular, are better options, but they are still made using petrochemicals. If you consider a PVC yoga mat, make sure it is Oeko-Tex 100 certified. This ensures no nasty toxins (like phthalates) are used in production and that all waste is disposed of responsibly. Natural materials like cork and tree rubber, in my view, are still the best options.
Cork is harvested from the cork tree every 9-12 years, and older trees are replanted when they can no longer be harvested. When sourcing cork, check where it was made and what binders are used; cork granules are pressed and usually glued together to form an 'agglomerate' before being rolled into a yoga mat.
Tree rubber and jute fibres all feel wonderful to practice on too. However, not all manufacturers produce their mats in the same way. Ask questions regarding the dyes and check that the rubber is 100% natural tree rubber. It is also important to make sure that the rubber is not harvested in the Amazon.
A business that reflects my yoga practice
When I first started my company, Ekotex Yoga, I knew I wanted to seek better processes and materials; the products available on the market did not align with my ethos. When we unloaded our first container, every product was wrapped in plastic cling wrap.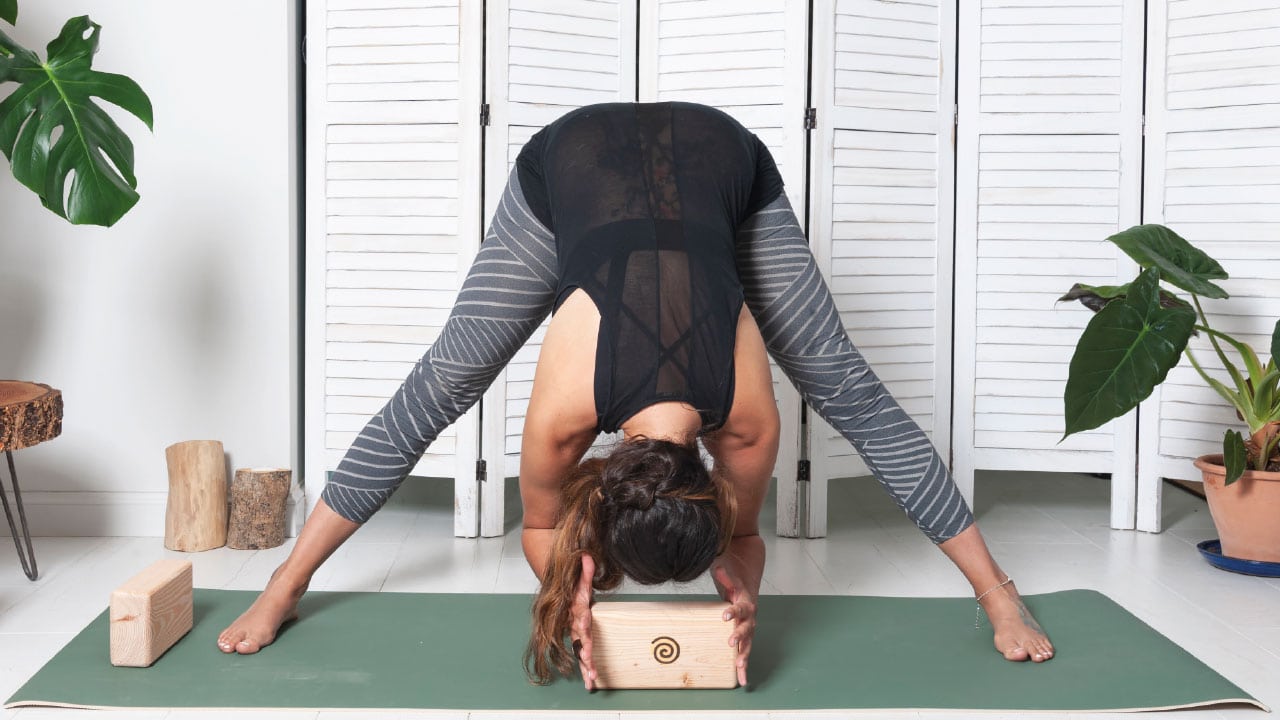 When you're at home and you put a single piece of plastic packaging in the bin, you don't see it. I stood and looked into the mouth of a shipping container, and I felt it – because I had created it.
I was on the phone with our suppliers the next day. We agreed to stop using plastic packaging, and we began wrapping everything in recycled brown paper. A big business would find this harder to manage, but we made the change overnight. We are improving each element of our business to make it more sustainable. This year, we're not importing multiple containers, and we're finishing a large proportion of our products here in the UK.
Our yoga mat offering has transformed over the past four years. We've moved away from virgin plastic mats, and our most affordable mats are made with 50% recycled content in Europe. In addition, our high-end mats all incorporate natural materials. So now our packaging, and the product itself, will return to the Earth with us.
We are still far from perfect and there are still many changes we need to make, but by making small, sustainable improvements every day, I know that our community will get there.
Abbie Sweet has worked in the yoga mat marketplace for 10 years, always seeking sustainable options. She is the founder of Ekotex Yoga, an eco-conscious yoga equipment brand based in Edinburgh.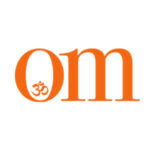 First published in November 2009, OM Yoga magazine has become the most popular yoga title in the UK. Available from all major supermarkets, independents and newsstands across the UK. Also available on all digital platforms.
If You Enjoyed This, Then You May Also Like...