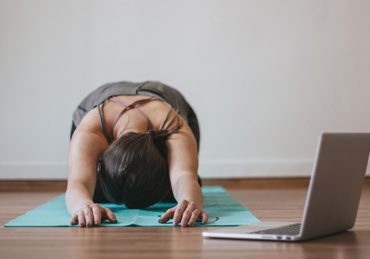 Live online teacher training: is it the future? By Anne-Marie Newland
We are in such interesting and challenging waters right now. As yogis we talk about being 'as one', and now we have to practice what we preach.
When lockdown happened, I had mixed feelings; we all did: what was going on? What was going to happen? How were we going to carry on teaching?
I am a problem solver and I took the opportunity to restructure my teacher training school, to drop any deadwood, and organise master files. I felt I had this enforced time to do something that, after 20 years of running Sun Power Yoga Teacher Training was a job long overdue.
I took a massive leap of faith and decided I could not and would not let my booked students down. So, I took a deep breath and sorted myself out. The idea that we could record sessions and let students go over lectures and teacher practice during the week was a revelation for me and them. It was a resource not always available on studio sessions.
I rewrote the manuals for the new situation and these have proved to be a godsend for the team too. Homework was of the highest standard due to these new 'use when you need to' revision resources and films.
Having families involved, breast-feeding babies and friends too, meant that the whole Sun Power community gained from the course; it uplifted them and supported them, something I had not envisaged.
I can honestly say this has been one of the most surprising, rewarding and enjoyable experiences for me as a trainer, for some time. I felt energised, excited and constructive. Students were so happy to be able to do their training while in lockdown from their own front rooms. They came out with a highly respected diploma at a time when so many felt despondent about their future. I was so proud of them!
Anne-Marie Newland is the founder of Sun Power Yoga Teacher Training (sun-power-yoga.co.uk)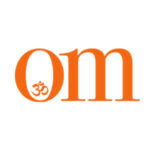 First published in November 2009, OM Yoga magazine has become the most popular yoga title in the UK. Available from all major supermarkets, independents and newsstands across the UK. Also available on all digital platforms.
If You Enjoyed This, Then You May Also Like...