Pregnancy yoga and yoga for children - read our 38-page guide to the amazing benefits of yoga for mums-to-be, new mums, and their little ones
It started with a kiss... actually, it really doesn't matter how you got there (!), but now you're pregnant it's time to stay healthy, vibrant and gorgeous with some blissful yoga. And it's not just for the parents or parents-to-be either: yoga is a great gift for your offspring as well, from babies and younger children, right through to school age and even teenage... yoga is for everyone!
Pregnancy can be an exciting time, but also an anxious one as your body goes through so many physical changes, not to mention the emotional highs and lows. Yoga can help you ride the whole life-changing rollercoaster.
It doesn't end there either. Yogic exercise and breathing can be your best friends during the actual birthing process. And, for new mums looking to recover in the postnatal phase, yoga is an aid to healing, and can also play an important role in helping you bond with your baby. Start them young and yoga will likewise nurture and support your little ones as they grow up, through the school years and into adulthood.
Keep reading to explore how yoga can benefit your pregnancy and children.
Play it safe: please consult an expert, your GP, or a qualified medical professional before commencing any yoga practice during pregnancy.
Discover more OM Yoga special reports
Subscribe to OM Yoga for yoga inspiration, both on and off the mat, every month.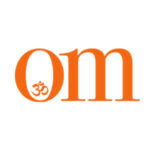 First published in November 2009, OM Yoga magazine has become the most popular yoga title in the UK. Available from all major supermarkets, independents and newsstands across the UK. Also available on all digital platforms.
If You Enjoyed This, Then You May Also Like...