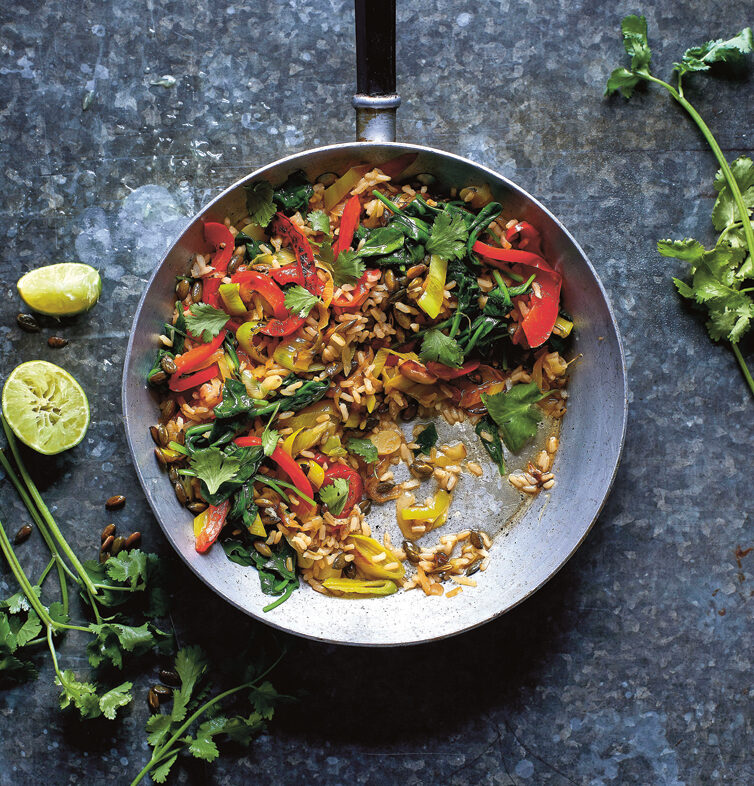 'I have nothing in my fridge' stir fry
SERVES 3-4
We've all been there. There are a few odd vegetables hanging around in the fridge, but nothing sparks creativity or inspires you to cook a full meal and you find yourself eating hummus off a spoon. You suddenly feel that you need to go shopping for more food. My challenge for you is to cook (and eat) everything in your fridge before you shop again. This eliminates food waste, saves a bit of money, and you get to exercise being creative with your meals. All you really need is a few ingredients. I once had a can of chickpeas, one stick of celery and soy sauce – and, yes I made something and it was delicious. You'll have to take my word for that one.
Start with a grain (Choose 1) 250g quinoa, short-grain brown rice, white rice, jasmine rice or pearl barley

Add a vegetable (Choose 1–2) Broccoli, aubergine, cauliflower, mushroom, peppers, leeks

Add a raw leafy Green (choose 1) Spinach, shredded kale, Swiss chard, little gem, watercress, cabbage

Add flavour (Choose as many as you like) Pickled ginger, roasted garlic, roasted red peppers, sautéed onions

To serve (optional) • 1 tbsp toasted seeds • 2 tbsp leftover hummus
Begin by steaming your grain. Bring 325ml of water to a light boil, add your grain and stir. Reduce the heat, cover with a lid and cook for 15–20 minutes or until light, fluffy and chewy.

Meanwhile, sauté your vegetables. Add 1 tablespoon of sesame oil to a frying pan over a medium–high heat. Add your accent flavours and cook for 2 minutes. Next, add your vegetables and stir frequently to coat all the ingredients.

Chop your green, add to the pan and cook until wilted.

Serve in a bowl. If you have an avocado, toasted seeds or even that leftover hummus it will go nicely as an addition.
recipes from More Plants Less Waste by Max La Manna £20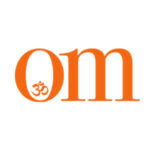 First published in November 2009, OM Yoga magazine has become the most popular yoga title in the UK. Available from all major supermarkets, independents and newsstands across the UK. Also available on all digital platforms.