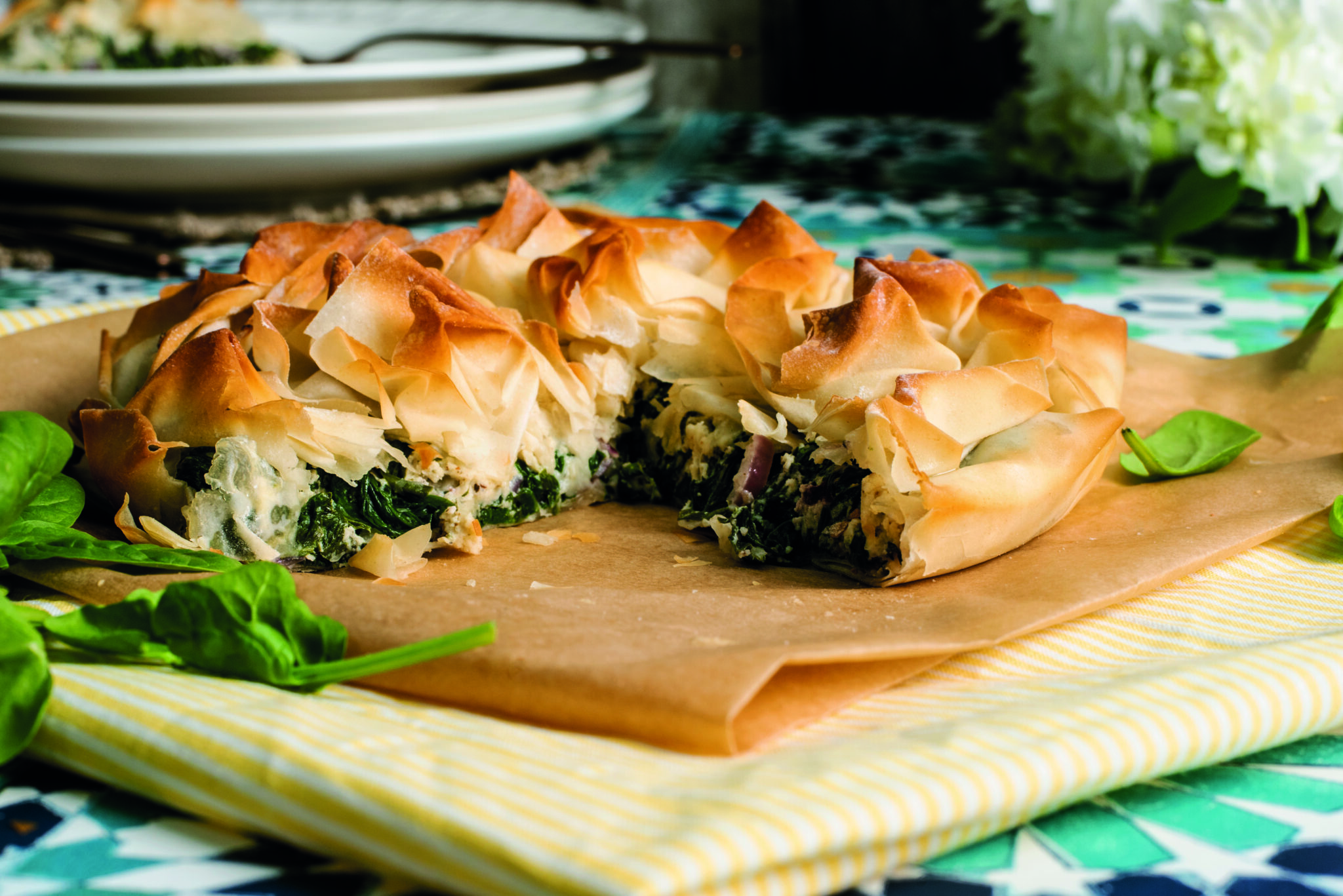 Spinach and 'Feta' Filo Pie
Spinach and feta filo pie is a traditional Greek dish, and this almond-based feta cheese-style works well as a dairy alternative, creating a real authentic flavour. SERVES 4
70g (½ cup) almonds, soaked overnight and peeled
Preheat the oven to 180°C/355°F/Gas 4. Add all of the feta ingredients to a food processor and blend until smooth.

In a large saucepan over a medium heat add the butter, nutmeg and spinach. Cook for 3-4 minutes until wilted, then remove from the heat. Add the spinach and red onion to the feta, mix well and season to taste.

Grease a pie tin and cover the bottom and sides using two sheets of filo pastry. Add the feta and spinach mix evenly, and top with the remaining two sheets of filo lightly scrunched up. Transfer to the oven and cook for 20 minutes until the pastry is golden and crisp.