Beautiful things for beautiful people
This top is designed to wipe away sweat while you workout in the gym or studio. Created with Signature Stretch Towelling Technology positioned along the bottom to wipe dry your hands in any asana pose, this oversized tee also allows you to lift the towelling to wipe away sweat from your face when your yoga practice takes you to the next level! Made with recycled mesh and premium cotton, with a colour palette of black/white to reflect balance.
£64.99
flamingo-yoga-maya.co.uk
Kind Bag is a new start-up that creates beautiful reusable shopping bags made from old recycled materials including plastic. Its new collection boasts a range of fresh colour palettes and designs, from foodie prints to retro. Lightweight, waterresistant, washable and sturdy, each bag helps reduce single-use plastic — every one of the eco-friendly shopping bags recycles six plastic bottles. The company is looking to recycle over 2 million bottles in its first year of trading. Plus 10% of all profits go to help preserve the oceans for future generations via a charity partnership with Just One Ocean.
£10
kindbag.co
Charlotte Posner Yoga Girl Bottle
This sleek water bottle is stylishly designed with a collection of Charlotte Posner signature pop dolls doing a spot of yoga. Lightweight, made from nonleaking stainless steel, with a narrow shape, it's great for staying hydrated when you're on the go or out at the studio. Ditch the plastic once and for all!
£22.95
charlotteposner.com
Roll Me Open Self-Massage Tool
A new spinal massage tool designed specifically for deep self-massage in the comfort of your own home. Created to relieve stress and tension along the spine, the Roll Me Open is intended to give users the freedom and flexibility to treat themselves wherever they are. Made from beautiful sustainably-sourced hardwoods and finished in a natural beeswax, it is crafted by a father-daughter team in Somerset, UK. Approximately 27cm long and just under 8 cm wide, it is self-massage made easy!
We love these original yoga illustrations from former OM designer Cat Morton. Available in a wide variety of formats, from luxury framed art prints to greetings cards or digital downloads. Designed and made in the UK but available for shipping worldwide. OM's former design guru now runs her own company, Cat Morton Design, which specialises in bringing bright and beautiful illustrations into your home. Visit the website for more design options including wildlife and nature themes, as well as yoga.
Born Peaceful | Cromer Yoga & Meditation Pants
Perfect for yoga, meditation, working out or lounging. Joggerstyle, full-length pants with ribbed cuff to the bottom of the leg, comfortable ribbed, elasticated waistband with drawstring, side pockets, patch pocket at the back and a subtle Om print to the front left leg (just above the cuff) and to the rear pocket. Made from 85% organic ring-spun combed cotton and 15% recycled polyester.
A fusion of style and sustainability, the new 'Eco Gold Collection' from award-winning accessories brand Look Like Cool, are made exclusively from recycled water bottles. Designed in the UK, the towels are all XL, yet super light, weighing in at just 330g, and surprisingly compact, folding up to XS. They are micro-fibre and can hold twice their weight in water, and sand resistant – simply shake, and the sand falls off. They are also quick drying, drying up to 5 times faster than a regular towel and odour-free. Available in a choice of vibrant colours and come with their own handy carry pouch.  
An inflatable mobile yoga studio for two people, for use at home or on the road. Within five minutes, the studio is inflated by a fan and up to temperature to awaken the body or sweat out the day. Made of tough, flameretardant ripstop nylon, the mobile exercise studio includes an integral 24v universal fan to support the structure and power the lights (heater is sold separately). Remote control LED lighting to control the mood and ambience. Integral zip-in groundsheet to minimise heat loss. Comes with compression bag for storage and transport (packs down to a buckled bag of 48 x 48 x 60cm from 18kg). Various colours available.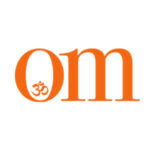 First published in November 2009, OM Yoga magazine has become the most popular yoga title in the UK. Available from all major supermarkets, independents and newsstands across the UK. Also available on all digital platforms.