Awakening the Lotus of Peace - Yoga Meditation For Inner Peace
£11.99
John Hunt Publishing/Mantra Books
Awakening the Lotus of Peace is a yoga book on how to go deeper in meditation to find lasting peace. This a beautifully-illustrated book of practical exercises, pranayamas and meditations by a yoga elder. It explains how to overcome the pitfalls to meditation, interweaving yoga philosophy, and the 'whys' of meditating with the actual 'hows' of successful peace-filled meditation. This book will bring a treasure trove of calmness to your life.
Mula and the Snooty Monkey
Lauren Hoffmeier
£12.99
Sweet Cherry Publishing This is book is number two in the Mula and the Fly series by US-based Lauren Hoffmeir, aimed at bringing the wide-ranging world of yoga and mindfulness to children. Mula and the Snooty Monkey teaches youngsters the valuable lesson of compassion by inspiring them to sing a song in their heart. Included in Mula and the Snooty Monkey is a brand new yoga-for-kids class, as well as an audiobook, making yoga fun and accessible to all children.
The Vegan Gardener
John Walker
£15
Anness Publishing Gardening without waste, without bringing in unnecessary supplements, without causing harm — these techniques will work for everyone, whether vegan or not. Reduce your gardening footprint, develop a selfsufficient 'closed loop' garden, make compost and leaf mould, and harness the power of home-grown green wood chips to inject vibrant life into your soil. A practical guide to in harmony with nature.
Yoga Nidra Made Easy - Deep Relaxation Practices to Improve Sleep, Relieve Stress and Boost Energy and Creativity
Uma-Dinsmore Tuli and Nirlipta Tuli
£10.99
Hay House
An easy-to-understand guide to that helps readers experience yogic sleep and reap the psychological, physical and spiritual benefits from this amazing practice. Effective guidance, practical exercises and simple techniques for easily achieving the power of deep rest. Through jargon-free, clear explanations, the authors touch upon their decades of teaching experience to explore all the deep benefits of welcoming more yogic sleep into our lives.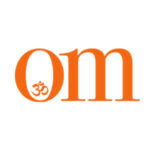 First published in November 2009, OM Yoga magazine has become the most popular yoga title in the UK. Available from all major supermarkets, independents and newsstands across the UK. Also available on all digital platforms.