Tips from the experts to help you grow the yoga business of your dreams
Do you have a business plan?
When I first started yoga teaching in 2020 I had no idea how to handle my finances, show up on social media or how to talk about that dreaded subject...my pricing! I quickly realised that if I wanted to make teaching sustainable, I needed to put on my big girl pants and start thinking like a business owner. Since working with my first business coach, I am now always working towards my business plan and setting regular goals to keep an eye on my progress. As yogis, we can get bogged down in our desire to be free spirits, resisting any type of planning, but having an idea of where I've been and where I'm going has been a game changer for me.
I'm a big Instagram gal. I meet the majority of my clients through my content on the 'gram. I love making reels as they play to my strengths as a former Professional Attention Seeker (read: Actor). My audience really enjoy them and video is a great tool for allowing my followers to get to know me. My big tips are: plan ahead, batch your content, and know who you're talking to! Chances are your audience aren't as interested in your personal practice as you are.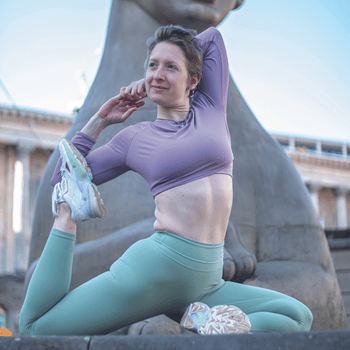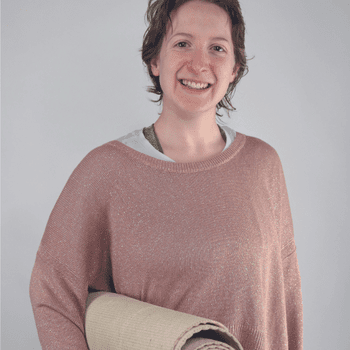 My niche is teaching the hard yoga stuff to strong, imperfect yogis. I'm all about getting people out of their yoga comfort zones. I was never into exercise as a kid and used to tell myself: "I'll never be able to do that." Through a strong yoga practice, I've proved myself wrong! When I met my teacher, Echo Elliot, I noticed how bold her sessions were. She allows her students to have a go at everything and nothing feels exclusive in her classes. Her teaching has hugely influenced my own and has seriously supercharged my yoga practice.
Do you have a business coach or mentor?
My first mentor was Leah Ferreira. Doing her Yoga Biz Blueprint programme completely changed my life (and I'm not overstating that!). I learned how to market myself, how to have useful conversations with potential clients, how to sell without feeling sleazy and how to offer content of value to my audience. I would recommend it to anyone wanting to grow their yoga business.
At the beginning of my journey I believed I'd never be able attract people to my own classes so I took on loads of sessions for gyms and studios. This led to me
running around all day and earning very little. It also left me vulnerable; a studio I worked at suddenly closed down while I was on their books. Nightmare! Since dropping the majority of my studio classes I've felt much more in control of my work. If you're starting out as a yoga teacher (or want to expand), don't waste too much time doing low-paid classes and invest in a mentor to give you the confidence to set up alone. I wish I'd done it much sooner.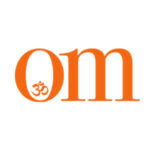 First published in November 2009, OM Yoga magazine has become the most popular yoga title in the UK. Available from all major supermarkets, independents and newsstands across the UK. Also available on all digital platforms.