I have a 3-5 year plan which is part practical, part aspiration…and 100% driven by passion. Remember: keep your business plan flexible so you can adapt rather than being rigid. A structured business plan is useful – but not if it restricts and restrains you. It needs to be flexible and respond to the needs of the people you are serving.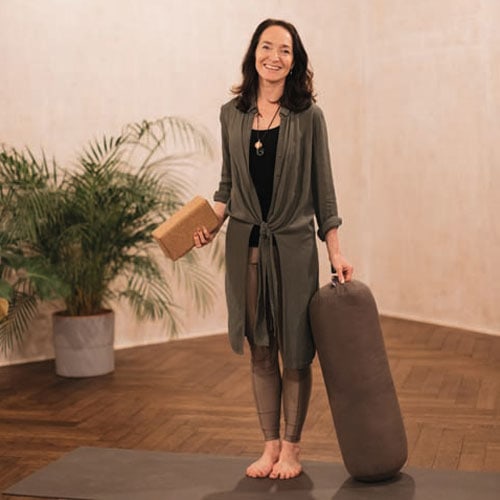 Although I teach a wide range of yoga (Vinyasa Flow, Dynamic Hatha, Yin and Restorative) my niche is Menopause Yoga. It began as a source of self-healing, then an expression of outrage on behalf of all women who should have more support at this stage in life. But it has grown into a passion project, a source of great joy as I see a growing community of menopause-trained yoga teachers who are using this to support themselves, other teachers and the women in their workshops and classes. It's beautiful to see what women can do when we work together.
I have been supported by Dr Louise Newson, the UK's menopause pioneer and founder of The Menopause Charity, who helped me launch my training course at her menopause centre in Stratford Upon Avon, filmed a video talk for my trainees, and has written the foreword to my new book on Menopause Yoga.
I never seem to get sick, but I do get tired from time to time and need to rest – or swim! I moved last year to Brighton so I could be by the sea. I've joined a casual group of women sea swimmers and even in the midst of winter we have a dip, chat and share a cup of tea on the beach looking out onto the horizon. For me, the water is a source of healing and support – and I love this simple time in nature connecting with other women.
Petra Coveney launched a menopause podcast in Autumn 2021 and her new book 'Menopause Yoga – A Holistic Guide To Supporting Women On Their Menopause Journey' is out now, published by Singing Dragon/Jessica Kingsley Publishing in the UK and USA.
Written and compiled by Claudia Brown (yogabyclaudia.com)
Does a YTT set you up for running a business?
When I created the Menopause Yoga teacher training course, I deliberately designed it to offer content that could personally benefit the yoga teachers (many of whom are in a stage of the menopause) and include class and workshop templates to teach their workshops, plus free professional marketing and social media training CPD sessions with expert Louise Bartlett. After the four-week course, they receive continuing support in a community network, video library of guest speaker talks, teacher's Q&As and a newsletter.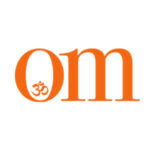 First published in November 2009, OM Yoga magazine has become the most popular yoga title in the UK. Available from all major supermarkets, independents and newsstands across the UK. Also available on all digital platforms.