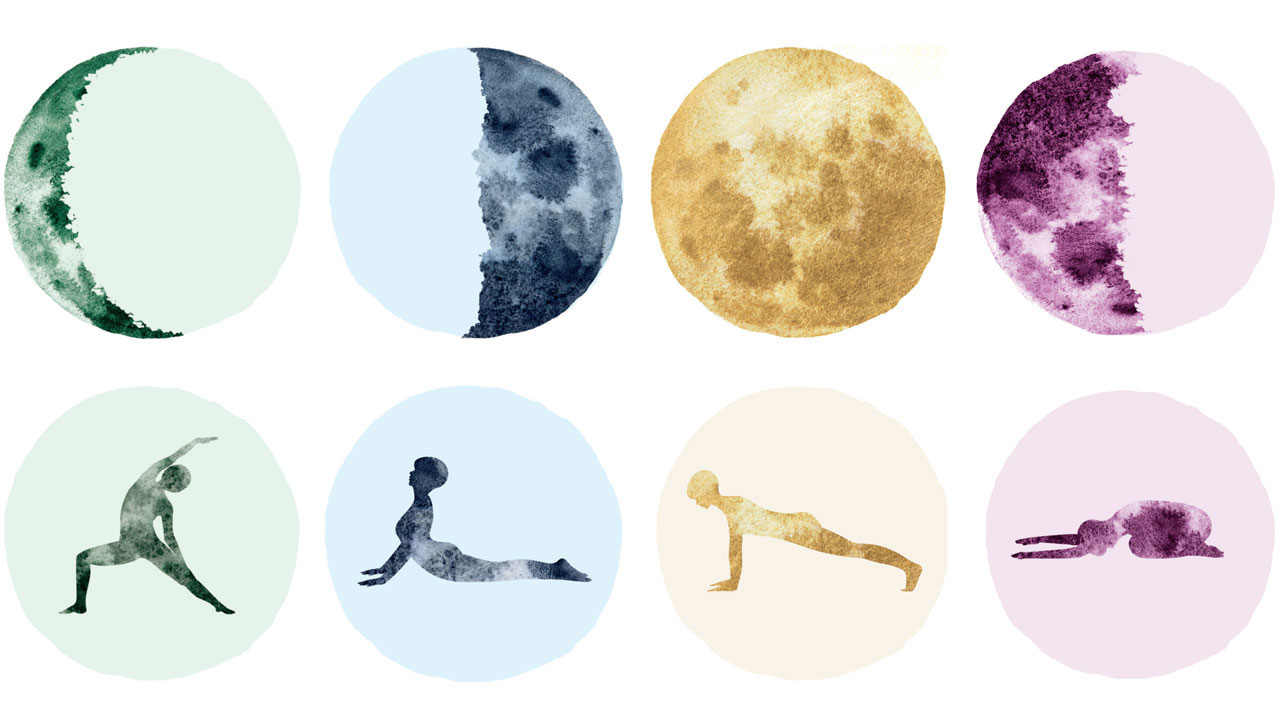 Discover the beauty of working with the moon and create a personal toolbox to navigate its amazing energies. Part one of a three-part mini-series, by Olivia Hickman
The moon is one of the simplest energies we can start to work with. Not because the moon energy itself is simple, but because we can clearly observe this ever-changing lunar power in the night sky each evening. Watching the moon ebb and flow throughout the month can act as a great indicator and remind us where our focus needs to be.
How can you work with the moon?
The moon's power can be harnessed to attract, create and manifest positive things into your life, or you can use its peaceful energies to let go of all that no longer serves you. It is so beautiful to work with the moon and feel the support of the universe.
The moon is split into eight phases, but to keep things simple we will be focusing on the four quarters: looking at what energy the moon represents in each phase and how the astrology sign affects the purpose of that moon phase. For example, a New Moon in Scorpio will be inviting us to explore different aspects of ourselves to a New Moon in Cancer.
Over the next three months you will receive a practice to create a mini toolbox for working with the moon. Your first tool to support this process is how to create and set intentions.
Intention setting
You can use an intention throughout any phase of the moon cycle. To create an intention is to put a clear statement of energy out into the universe. For example, at the beginning of your yoga class you could make an intention to move through your practice with kindness. This is you creating your wish for class. It is the same principle when working with the moon.
This month's moon energies are perfect for delving into your purpose, as the New Moon sits in Aquarius. Intention setting during the New Moon is an extremely powerful practice and can be potent in attracting the life you desire. When creating an intention, it is key that you are clear about what you want. When we have clear intentions, the universe can support us with ease.
If you are unsure what you would like to manifest, then a suggested intention is to become more aware of your heart's truest desire. For example:
What are my heart's truest desires?
Please, show me my purpose.
What is my absolute joy?
How can I serve my community?
Once you have chosen your intention don't just keep it in your head, put pen to paper and write it down. See the New Moon's 'Moon Time Tips' (see below) for a more creative way of using your intention.
The last thing to remember when setting an intention is gratitude. It is important to ask for what you would like to bring in from a place of gratitude; this helps to raise your vibration and makes it easier to attract your dreams. Gratitude will be covered more next month as you learn how to create a simple ceremony.
Olivia Hickman is a women's wellness leadership expert for female yoga teachers.
She runs a women's wellness certification programme called New World Women; a sixth-month mentorship to help female yoga teachers pivot their business to increase their income and reclaim their rites www.nwwomen.com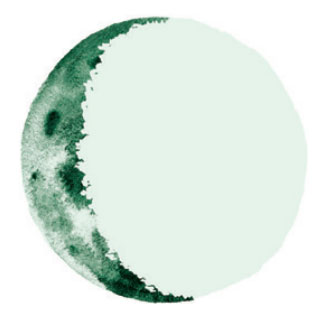 New Moon in Aquarius 11th February 2021 This is a strong moon for creating the seed to new beginnings. This moon is about realigning with your purpose. Work with this Aquarius moon to really explore your heart and hear the sparks of inspiration. Remember that there is also the need to take earthly action in order to turn those dreams into reality.
Moon Time Tip: Create a vision board to encourage you and the dreams you would like to achieve. Place your one clear intention in the centre of your vision board as inspiration.
Asana - Viparita Virabhadrasana: Stay grounded, surrender to the process, open your heart and connect with your truth.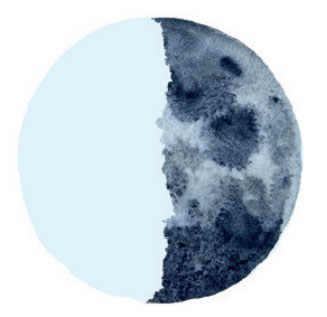 Waxing First Quarter 19th February 2021 This moon is growing and is halfway towards the full moon. As the moon grows bigger so does her support. Notice the signs around you and connect with your path. Allow the universe to light that path and help fulfill the dreams that you set as your intention during the new moon. Moon
Time Tip: Go for a walk in nature and be aware of what is around you. The universe shows us signs in many variations.
Asana - Cobra Pose: Open your heart and look out for the signs, stay focused on your truth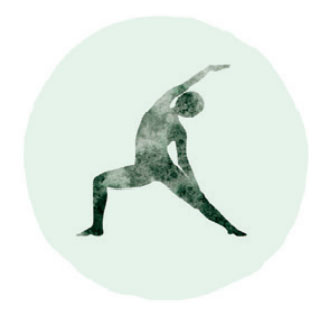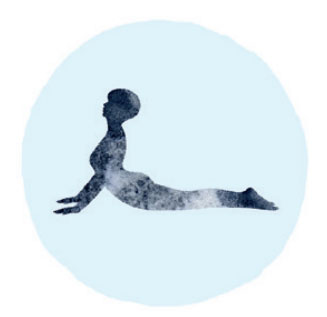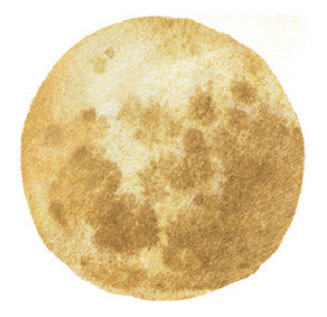 Full Moon Virgo 27th February 2021 Now is the time to let go of all that no longer serves you. This is a fantastic moon to follow on after the dreamy Pisces New Moon. This moon will help you see what needs to be shifted and physically accomplished to achieve your dreams from a real and grounded place. Use this time to highlight any areas that may be blocking your ability to fully realise your potential in a very practical perspective. What is holding you back from success?
Moon Time Tip: De-clutter, make life simple and get organised.
Asana - Chaturanga Dandasana: Feel the earth beneath you and obtain strength to make practical changes to create your dreams.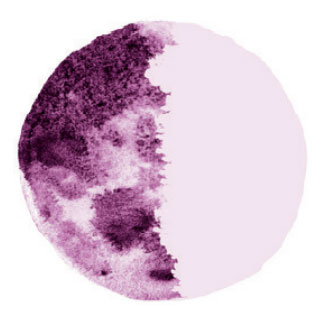 Waning Last Quarter 6th March 2021 Now three quarters of our way through the cycle of the moon, starting to disappear from the night sky we are encouraged even further to let go and move inwards. Give yourself lots of love and support here, as you reassure yourself that you CAN let go of the old. Let go of the past. Let go of all that no longer serves you and create space so that you can welcome new and wonderful things into your life.
Moon Time Tip: Have a yummy salt bath, light candles, play sacred songs and take time for self-care.
Asana - Bālāsana: Nourish yourself, reflect and be.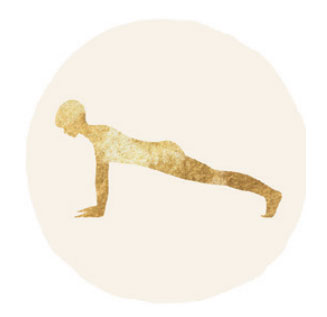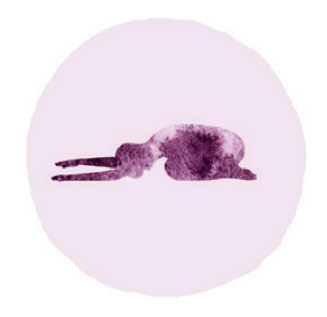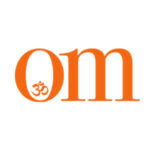 First published in November 2009, OM Yoga magazine has become the most popular yoga title in the UK. Available from all major supermarkets, independents and newsstands across the UK. Also available on all digital platforms.