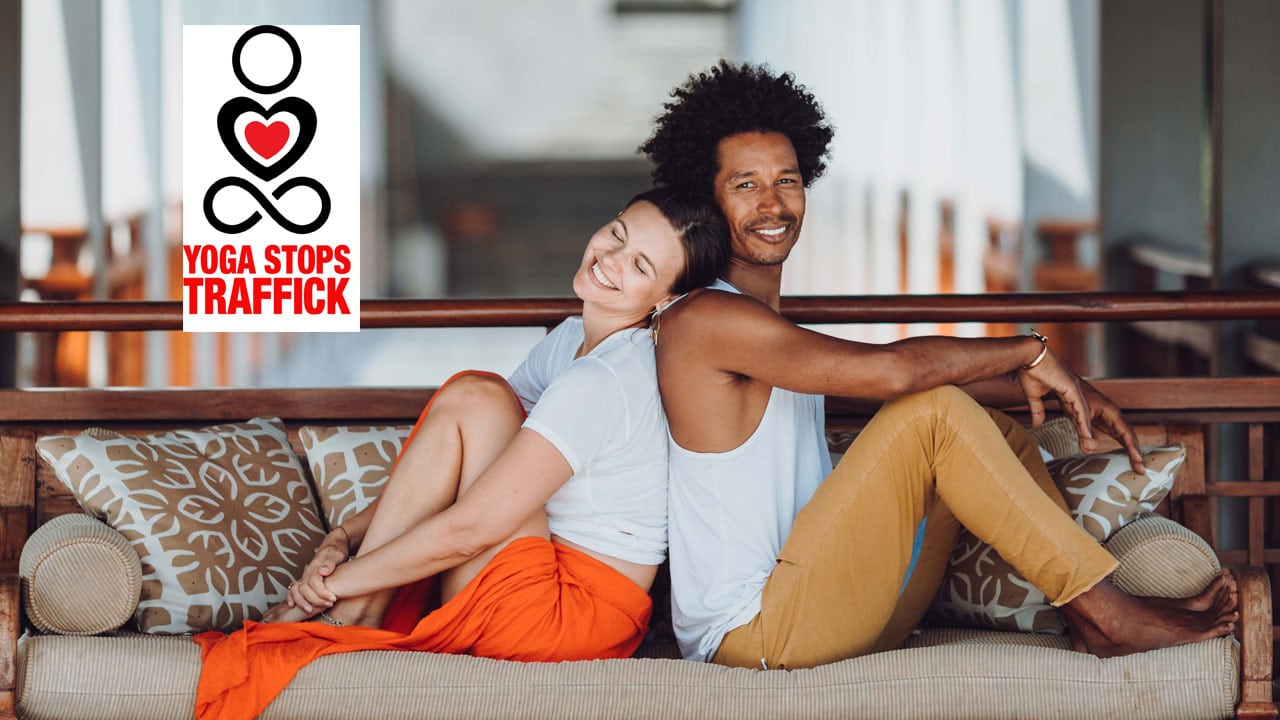 Marc Laws - Yoga Stops Traffick
Rachael Cox from Om & Bass talks Yoga Stops traffick with Marc Laws
1. Have you done anything different in your personal practice since The Covids hit the fan?
Lockdown happened for us a month before our first baby was born so we've had two major events to navigate. Amanda: Being pregnant and postpartum has meant my self practice has been dedicated to grounding which has also helped to remain steady throughout the covid storm. Marc: Because of the lockdown I've had the blessing of being a full-time father when I would have been traveling none stop.  My practice has been more like grazing.  A few shorter 30-45mins practices a few days out of the week or a 5-10mins meditation ( usually a welcomed interruption occurs )  It's shown me the benefit of what the practice has to offer even if it isn't the usual 60-90mins practice I grew accustom to in the pre-papa and lockdown life.
2. What have you done for fun?
Making the most of our time living in Indonesia we've been sailing on a vintage pirate ship, swimming in the ocean's mermaid pools almost daily, learning the art of tea ceremonies, hanging out as a family and playing with our puppy.
3. Has any unexpected joy or benefit materialised since we all unwittingly acquired front row seats to The Corona Show?
Many. For the first time in years we've been living consistently in one place, deepening our relationship with the locals, the land and other foreigners to Indonesia.  The blessing of being fully present and available with our son for his first year on planet earth.
4. What have you been working on in your LOVEdown and where have you been teaching online?
Haha…the LOVEdown.  I like that. In the spirit of the "LOVEdown" our relationship has deepened with time to nourish our communication, appreciation, authenticity and intimacy.
In term of teaching online Amanda has an online membership program called Paths to You that can be found at https://www.yogaalchemy.info/pty-pg .  Marc's classes will be shown on www.glo.com and on occasion a couple London Yoga studios online.
5. Can we come to class, pretty please with a cherry on top? If so, how do we join?
6. What are you gifting the Om & Bass FUNraiser for Yoga Stops Traffick #humantrafficking on March 20-21?
We'll be gifting a Yoga flow, breathing and meditation class.  Getting steady and grounded during shaky times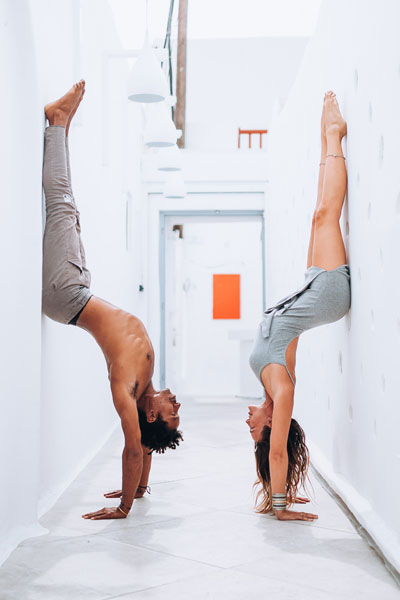 7. What has moved you to offer at this event?
Amanda has done fundraisers in the past with Yoga Stops Traffick and has witnessed the benefit of this movement.  Knowing that that children out their that have stolen from their families and child trafficking still exists today is heart wrenching and this is the least we can do is raise awareness to bring a stop to this for good.
8. If there is anything interesting, funny, uplifting or bizarre that you'd like to add about the last year? If so: go for it! Sing it from Om Yoga Magazine's roof top !
It seems the power of pray and puja may be of significance here.  Every year in March is Nypei, the day of silence, and falls on the day after the dark moon of the spring equinox when the day and night are of approximately equal duration. The entire island shuts down in silence (even the airport closes).  The eve of Nypei is Ogoh-Ogoh, parades of men and boys carry huge scary puppet creatures/demons around the streets later to be burned.  In a way a representation of burning away our demons, shadow side and darkness and making room for the silence… the light.
Last year it was cancelled due to the lockdown so that hasn't been any burning.  This is the first time in written history this has happened.  In way its been a representation of a time to do the inner burning rather than the focus on whats external.  And hopefully a time for all of us as humanity to make and hold space for each other , notice whats most important in our lives and what we treasure and making that the focal point as we move forward together.
OM Yoga Magazine is proud to support Yoga Stops Traffick with our friends at OM & Bass.
The Spring Equinox is a great time to tune in to yourself, connect to a worldwide online community, do something amazing for your wellbeing — and support a great cause like Yoga Stops Traffick.
That's why Om & Bass Festival is creating a global online weekend wellness event to support this incredible organisation and its courageous work.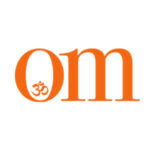 First published in November 2009, OM Yoga magazine has become the most popular yoga title in the UK. Available from all major supermarkets, independents and newsstands across the UK. Also available on all digital platforms.
If You Enjoyed This, Then You May Also Like...