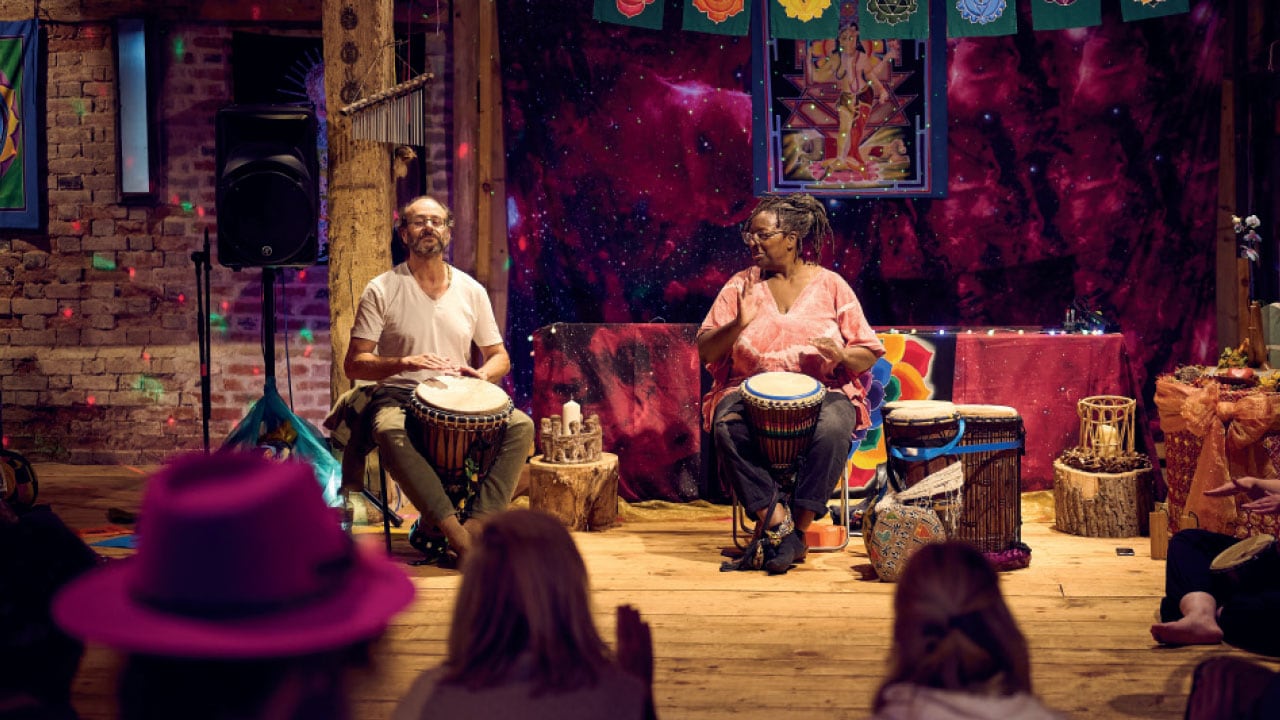 Join the yoga party in Oxfordshire this September as OM & Bass, one of Britain's top wellness festivals, celebrates its 10th anniversary
The wellness world seems to be exploding with events — but it can be hard to know which ones are truly rooted in the eight limbs of yoga and intent on looking after the planet and its inhabitants.
Om & Bass is one that is dedicated to staying true to yoga's core values. Later this summer, it will be celebrating its 10th anniversary. Expect around 150 workshops during the September weekend in Oxfordshire plus some incredible live artists and DJs — and, of course, lots of yoga too.
But that's not all. The festival blends modern morals and ancient ethics into the mix, and has even attracted the attentions of Greenpeace, who have recognised Om & Bass's extraordinary efforts with regard to the environment.
This year's line-up is still taking shape but over the years, fundraising for the charity Yoga Stops Traffick has enticed various collaborations with well-known teachers and gurus such as Wim Hof, Stewart Gilchrist, David Sye, Kino MacGregor, Shaman Durek, Dianne Bondi, Simon Borg, Duncan Wong, Marc Laws, Andrew Sealy, Sadie Nardini, among many others.
All classes and workshops are delivered by experts with years of experience in their field, and all levels are welcome — there's no spiritual snobbery or lack of inclusion, which is reflected in the diversity of the festival team, says founder Rach Cox. "This level of diversity is what makes the event 'pop' in terms of fun, inclusion and accessibility," she says. "From diverse backgrounds (LGBTQIA+, neuro diverse, differently abled, body positive, people of colour and working class people), the team is a strong force of nature which delivers the healing power of yoga to those who really need it."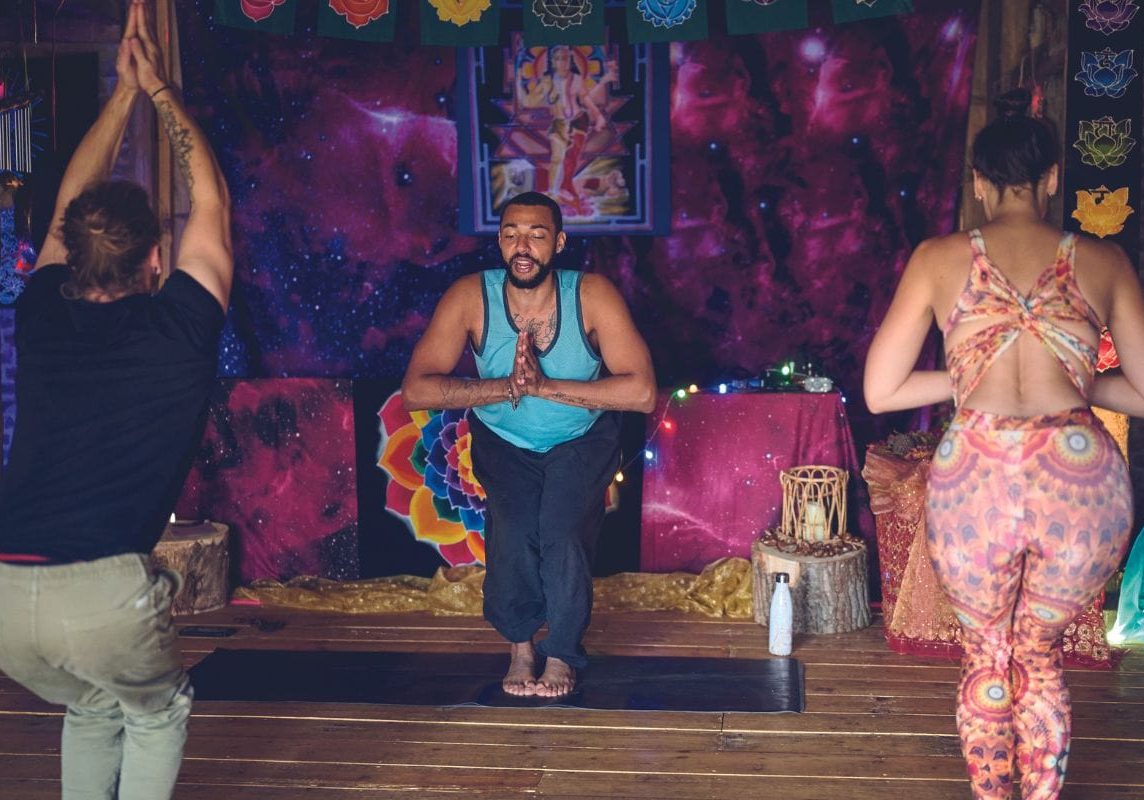 The event aims to be financially inclusive too, ensuring that those on low or no income are not excluded from the wellness fun, with concessions available to those who need them. There are free children's tickets for single parent families, for example, and free passes for carers.
Om & Bass also goes big on green, says Cox. "The festival loos and showers are all eco off-grid and environmentally epic and  accessible to all. The site itself is a 'zero single use plastic site' for all participants and stalls, which is kind of unheard of for most festivals."
She says the festival is also 100% vegan and sober. "Om & Bass is sober, simply because it aligns perfectly with ancient precepts of yoga. There's nothing wrong with individual choices and lifestyles, but an event in the name of yoga, wellness and spirituality is probably better off being sober, raising consciousness — and make us actually feel well!"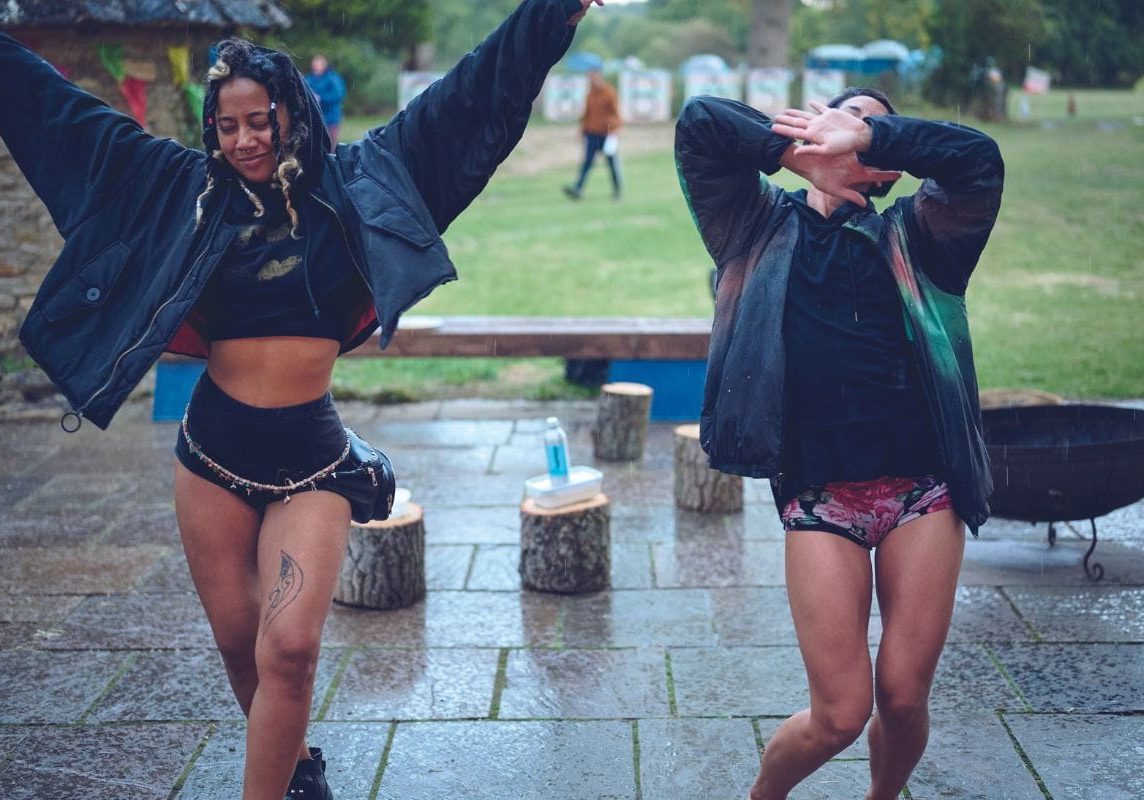 OM & Bass Festival takes place on September 8th-10th in Oxfordshire, just 45 minutes from London, or 2.5 hours from Manchester. Early bird tickets £150 (secured with £75 deposit). Use code OMYOGAMAG to get 15% off your tickets. Visit: omandbass.co.uk or follow the build-up on social media IG: @omandbass and FB: omandbassfestival
Photos: Andrew Prod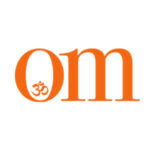 First published in November 2009, OM Yoga magazine has become the most popular yoga title in the UK. Available from all major supermarkets, independents and newsstands across the UK. Also available on all digital platforms.