Our guide to the best online yoga sites on the planet.
Here's a quick question for you. How do you get to a yoga class without moving a muscle? Simple, just get online. The rise of online yoga – via the wonders of the internet – means there's no excuse now for missing your Wednesday night (or Monday morning, or Sunday evening, etc..) class.
Arguably the greatest thing for advancing your home practice since the invention of central heating, online yoga is enjoying a surge in popularity worldwide. Slick video content and sophisticated technology make for an easy way to get your yoga fix in the comfort of your own home. You can be working on your home PC until 5pm, then on your mat five minutes later. There's no need to catch the bus or go anywhere.
Better still is you can get to enjoy some of the world's top yoga instructors, all in the comfort of your own living room. Whether you're in Sydney, Saskatoon, or Swaziland – provided you can get an internet connection – you can soak up that amazing New York/LA/London yoga vibe anywhere, anytime. And it's cheap too.
Of course, nothing beats the real thing, hanging out with like-minded yoga buddies in a studio, getting expert instruction from a trained teacher in person, and hands-on adjustments. But let's face it the costs can add up, especially if you're paying per class in one of the big city centre studios (you may not get much change out of £15/$25). Online yoga isn't usually free (although many sites offer free trials, or some limited free content) but it's a very cost-effective alternative. Virtual classes, with leading instructors, delivered direct to your laptop, whenever you feel like it.
Now that sounds like a pretty genius idea. Go at your own pace, in your own living room, and all in your PJs – no lululemon pants required. That's the real freedom and beauty of online yoga.
To read the full OM Yoga & Lifestyle Magazine Special Report click here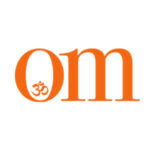 First published in November 2009, OM Yoga magazine has become the most popular yoga title in the UK. Available from all major supermarkets, independents and newsstands across the UK. Also available on all digital platforms.
If You Enjoyed This, Then You May Also Like...