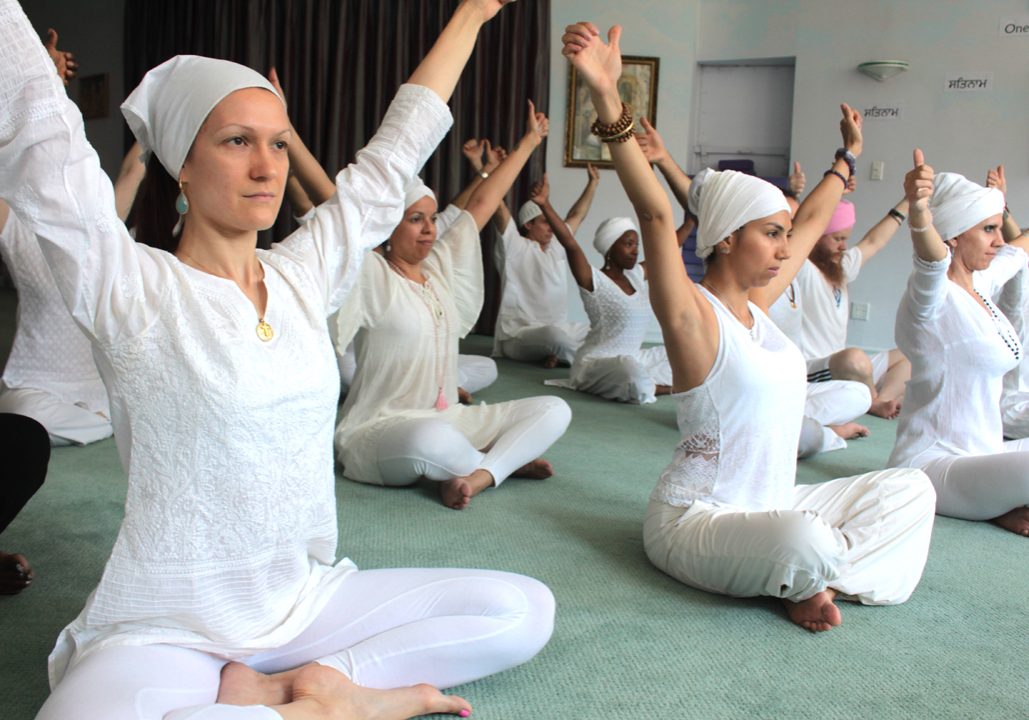 Getting started with Kundalini Yoga
Kundalini Yoga: what to expect when you're starting out. By Jessica Banks
F irst off, if you're expecting a Hatha or Vinyasa-style class you're in for a surprise. Kundalini Yoga can seem a bit weird, especially for first-timers. But if you relax your expectations and just go with the experience, you might find yourself transformed after just one class.
Kundalini Yoga is a holistic practice. It can work body, mind, and soul. A typical class includes breathwork, a set of exercises or kriya, deep relaxation – often with the gong in a studio setting – and meditation.
Teachers follow proven recipes – each with a specific target such as lungs, circulation, or digestion. There are thousands of kriyas, ranging from gentle and meditative to wild and aerobic. A teacher will choose what to teach based on who's in the room (whether in person or online) and what seems needed at that particular moment.
While Kundalini Yoga includes postures, generally you won't flow from pose to pose. More likely, you'll hold a posture for 1-3 minutes while incorporating movement, chanting, breathwork, or maybe all three. Meditation is an important aspect of the practice. All the exercises and breathwork prepare you to go deeper with your meditative practice.
The practice isn't linear
With some styles of yoga, you start with basic postures and work your way towards more advanced postures. Kundalini works differently. The practice isn't linear, and the teachings aren't sequential. As such, there aren't levels (beginner, intermediate or advanced). You can jump in at any time.
Every student arrives with particular strengths and weaknesses. You might find the physical practice easy but struggle to stay focused during meditation or vice versa. Someone showing up to their first Kundalini class may sail through with ease while someone who has practiced for decades may still struggle to keep up.
The things that challenge you in a Kundalini class might surprise you. Sometimes it's not the intense physical exercises but the seemingly innocuous mudra that will test you and your resolve to keep up.
Regardless of where you're at when you start, as you continue to practice Kundalini Yoga and meditation, you'll refine the physical practice and develop your meditative mind. The magic happens when you challenge yourself, working to your own capacity and respecting your limitations, but also testing the boundaries.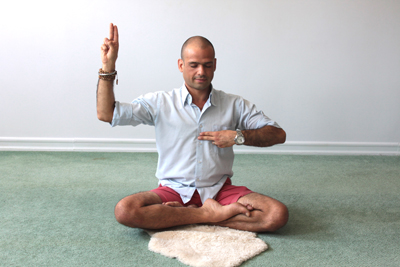 A couple of things to know before you begin
When we start a Kundalini Yoga class, we chant what's called the Adi Mantra: Ong Namo Guru Dev Namo. The words translate to mean, I call upon my creative consciousness, I bow to the divine teacher within. With this mantra, we acknowledge our own innate wisdom. And we start to tune in to a more meditative space.
There are many different breath techniques used in Kundalini Yoga but Breath of Fire is a fundamental practice. Breath of Fire is energising, cleansing, and can help strengthen the nervous system.
It's sometimes practiced just on its own. Often, it's included with postures and exercises during a kriya. And it might feature in deeper meditations along with specific mudras or movement.
With the standard version of Breath of Fire, you inhale and exhale through the nose. But there are variations, including through the o-shaped mouth, through the mouth with the tongue out, through just one nostril, and more.
Breath of Fire is a rhythmic, navel-based breath. Your belly should move as you breathe. Inhale and exhale should be equal. The pace is fast with 2-3 cycles per second. But it's fine to start slow and build up your speed as you feel comfortable to do so.
A simple way to explore Breath of Fire is to stick out your tongue and pant like a dog. Breath of Fire can take a little getting used to but with practice, it can become second nature. You can find some tutorials online, including this one: joy.yoga/tips-for-new-students
At the end of a Kundalini Yoga class, usually you'll hear what's known as the Long Time Sun song: "May the long time sun shine upon you, all love surround you, and the pure light within you guide your way on." These words are part of an epic song by the Incredible String Band. The Long Time Sun song became part of the Kundalini tradition in the 1960s to seal the class with a blessing. But it serves a practical purpose too. It can help ground you before you go back out into the world after class.
New students are welcome to most open classes. If you're uncertain, check with the teacher or studio.
Let the teacher know it's your first class. They'll likely give you a few extra words of explanation on some of the fundamentals like Breath of Fire and tuning in.
Fake it, you'll make it! You may feel like you're just muddling through at first but do the best you can. As you go, you'll refine your practice. And it's just that: a practice, not a perfect.
Keep an open mind and just go with the experience. If you keep up and do all the exercises to the best of your ability, you might be surprised by how you feel at the end of class.
Jessica Banks aka Sat Shakti Kaur is the founder and director of JOY Yoga, London's home for Kundalini Yoga. She's a KRI-certified Kundalini Yoga teacher and trainer.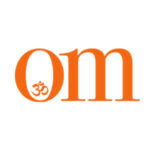 First published in November 2009, OM Yoga magazine has become the most popular yoga title in the UK. Available from all major supermarkets, independents and newsstands across the UK. Also available on all digital platforms.
If You Enjoyed This, Then You May Also Like...