Pregnancy yoga: taking care of you and your baby
It doesn't matter how it came about – in the bedroom, in the boardroom, or in the broom cupboard (we really don't want to know!) – the reality is you're pregnant. And that is wonderful news.
It's going to be a roller coaster ride: for you, your partner, your baby, and all those around you in the weeks, months and years to come. It's the most natural and amazing time of life.
Best of all, yoga will be there to hold your hand every step of the way. In fact, many women come to yoga for the first time during pregnancy. And, as millions of women up and down the land may concur, many will arrive at their first class with a few aches and pains.
Their bodies are changing both on the inside and on the outside. Pregnancy yoga can help you cruise through the changes. Joining a pregnancy yoga class is a great idea, not only for the health and wellbeing benefits, but also for the social connection with other mums-to-be.
According to FittaMama (fittamama.com), which has created a great range of active maternity wear for yogis, the benefits are numerous:
• Studies have shown women who practise yoga during pregnancy are less likely to develop high blood pressure or go into premature labour.
• Many asanas will help create more space in your pelvis for your baby and can help ease back pain.
• Yoga soothes the mind, refocusing your energy and helps you to prepare psychologically for your baby's birth.
• There are a number of poses that can assist or even speed up labour, easing your baby's entry into the world, and help speed recovery after the birth as well.
• Breathing techniques can be invaluable during labour, helping you to relax and manage pain.
To read the full OM Yoga & Lifestyle Magazine Special Report click here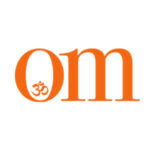 First published in November 2009, OM Yoga magazine has become the most popular yoga title in the UK. Available from all major supermarkets, independents and newsstands across the UK. Also available on all digital platforms.
If You Enjoyed This, Then You May Also Like...