Eco yoga mats for planet-kind practitioners
YogaHaus Cork Yoga Mat
This premium cork mat has been designed and created with you in mind. Imprinted with alignment lines and arrows to give direction during those strong poses, the central meridian line keeping your focus with a circle of unity at the centre and a feather to remind you not to take it all so seriously.
Extra long, wide and thicker than average mats for everybody. Kind to your joints, non-slip, the more you sweat, the grippier it gets! Anti-microbial, as cork naturally repels bacteria and odours. Suitable for indoors and outdoors, home or the studio. 183cm x 66cm x 4.5mm of premium grade sustainable cork with a flexible and natural rubber base.
£69
Yogahauslondon.com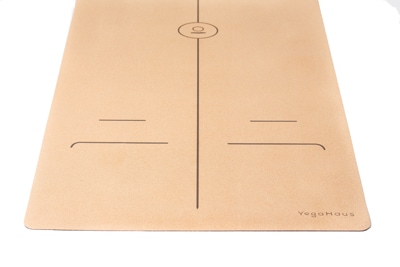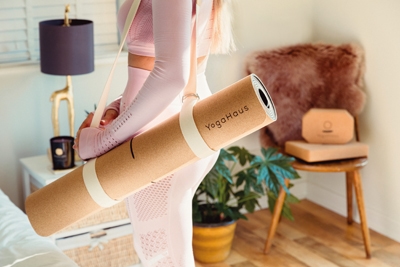 Ekotex Earthling Yoga Mat
Balance with a lighter footprint. The earthling mat, designed by ekotex yoga, uses a combination of natural materials to empower your practice. Earthling is completely biodegradable and made from 75% natural material. The lightweight cushioned base layer is a combination of rice husk, reclaimed bamboo pulp and biodegradable TPE. The top layer combines natural rubber and ground pumice stone; giving superb grip and a cooling effect beneath the palms. Earthling arrives wrapped in recycled paper, with zero single-use plastic. Practice on a lightweight, durable, non-slip mat — with the power of the Earth beneath your feet.
£65.90
ekotexyoga.co.uk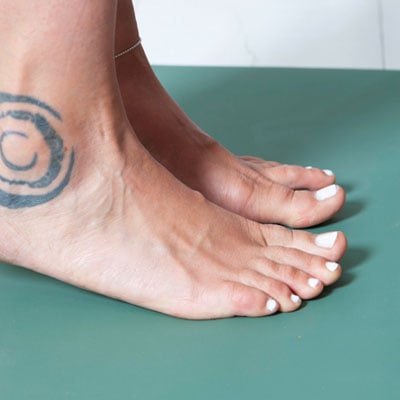 Ecological Cork Mat
The Ecological Cork Mat is a beautifully made 4mm thick mat topped with natural cork, supported with a natural rubber underside. The mat weighs 2.4kg and its weight means it stays flat whilst providing a great surface on which to practice. The cork has a smooth, warm, tactile feel with great grippiness for a superior solid stance during those challenging, and sometimes sweaty poses. Best of all, the mat is made from all natural materials which are also sustainable, biodegradable and recyclable. Also comes in 3mm thickness. A great choice for all eco warriors.
£49
eco-yoga-mats.com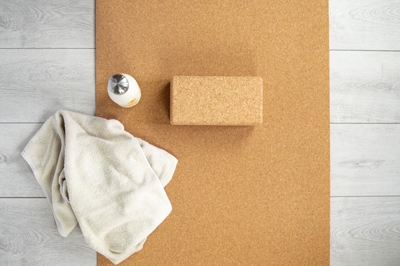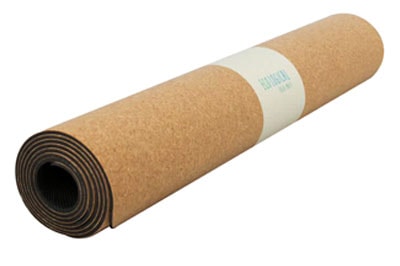 EcoYoga Jute Mats
Yoga is freeing and empowering: release your innate, true self on a mat that's just right for you. One firm, ecoYoga Ltd, created by yogis motivated by their own practice, has been manufacturing mats in the UK since 2003 — they're perfect for allowing your body to move just the way nature intended.
As the name suggests, ecoYoga believes it inappropriate that mats be made of an oil-based material (i.e. plastic of any form), nor should they be mass produced using cheap labour. And so the company set about doing things a little differently, turning to jute, a traditional material, to deliver ethical, planet-friendly mats to active yogis.
The aesthetic, strength and environmental quality of jute, along with Scotland's (now gone) jute industry, was the inspiration to create mats using jute fabric at their core. A 100% natural rubber blend provides the body of the mats offering the grip and support every student seeks. The mats are now available in five super grippy colours, including a unique colour-free option, as well as three choices of thickness.
For beginners and experienced students alike. Visit the ecoYoga website to view the full collection and find stockists.
£25-£45
ecoyoga.uk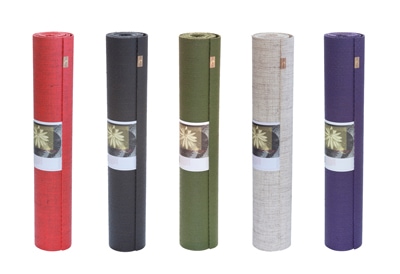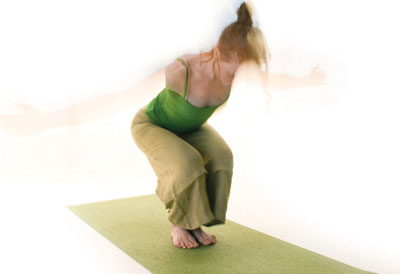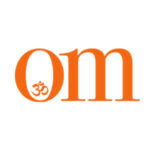 First published in November 2009, OM Yoga magazine has become the most popular yoga title in the UK. Available from all major supermarkets, independents and newsstands across the UK. Also available on all digital platforms.