9 ways to lighten the load with yoga, meditation…and a cup of chai. By Jane Clapham
According to a recent survey, it's the small things that cheer us up. As we move out of winter there's no better time to find simple ways to brighten our day.
1.  Get outside with your inner child
Get your warm waterproof clothes and wellies on and get outside, even if it's still chilly; the natural light will make you feel so much better. Play with the wind and splash in the puddles as if you were a 7-year-old again.
2. Practice random acts of kindness
Aim for one of these little babies every day for the next three days: from sending an anonymous gift, paying for a cup of tea for the person after you in the café queue, or leaving a bunch of flowers on your neighbour's doorstep.
3.  Rediscover your yoga and self-help resources
So many of us have shelves full of inspirational books and yoga and meditation DVDs that are rarely taken out of their packaging. So dust them off and study one per week for the next month.
4.  Clean up your act
Spring cleaning your surroundings can make you feel so much better. Decide to tidy up one part of a room at a time and notice how a little bit of spring cleaning can reduce your background levels of stress.
5.  Explore gratitude
Take a few minutes today to make a list of all the things or people that you are grateful for, and why. Stick it on your bathroom mirror and read it while you brush your teeth.
6.  L-shaped meditation
Take five minutes a day to sit and meditate. Try a Dru meditation technique that'll transform how you feel about difficult situations. Focus on a challenging situation and visualise it in front of your heart. Breathe into your heart and out of your crown into the space above your head. Visualise light above your head, and breathe it in through your crown, down into your heart centre. Breathe out from your heart into the situation in front of you. Repeat three times.
7.  Make do and mend
Rather than buy new clothes to cheer yourself up, sort out your wardrobe and rediscover what you already have. Iron, mend or rearrange items which need some fresh thought. Send to a charity shop anything that doesn't fit,
that you haven't worn in a year, or that doesn't make you feel good.
8.  Spend time with a friend
Catch up with someone who means a lot to you: write a letter, email, or have a chat by phone. Being with positive, like-minded people is a fast way to feel good yourself. If all else fails…
And number nine is…have a cup of tea.
Millions (probably billions) of British, Chinese, Japanese and Indian folk can't all be wrong. You can use black tea or rooibos for this simple chai recipe: combine a cup of milk (rice or soya milk is fine too) in a pan with one teabag, six crushed cardamom pods, 0.5 inches of finely chopped fresh ginger and a cup of water. Boil for five minutes (keeping an eye on it so it doesn't boil over). Add honey or sugar if you need to. This serves two, so is enough for you and a friend.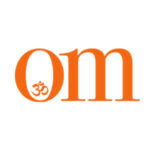 First published in November 2009, OM Yoga magazine has become the most popular yoga title in the UK. Available from all major supermarkets, independents and newsstands across the UK. Also available on all digital platforms.
If You Enjoyed This, Then You May Also Like...