Take a deep breath in…and relax at Yoga Stuff. The home of everything yoga in Salisbury, in lovely Wiltshire, this is a place where you can enjoy wellness events, as well as shop for yoga gear, activewear, accessories and beautiful products for bath and body.
Owner Ilona Coryndon Burns wants to create a community space for everything yoga — all under one roof. "So although you can buy all your yoga and meditation gear, well-made ethical clothing for women and men, books, chai, nutrition advice and lots of lovely aromatherapy goodies, it's also a space to feel you can just be — with no judgement, no expectations, and freedom to talk (or not!) if you wish." She says Yoga Stuff is much more than a shop. It's a safe space for people to explore their inner and outer worlds, and creating a community is a big part of what she hopes to achieve.
"I love people coming in who'd thought about trying yoga but were unsure, answering their questions and hopefully putting them on a path to a yoga practice. I love meeting local yoga teachers, swapping stories and laughing over common experiences. I love making chai that makes people feel good — a 'hug in a cup' it's now called! I love that when people walk in, they take a deep breath and say the shop smells wonderful. And I adore it when kids demonstrate poses they've been learning with their parents on the shop floor!" It's also a place for wellness talks and events.
The first was a talk entitled 'Periods, Perimenopause and Women's Cycles', led by two local yoga teachers — Samantha Garstin (who was featured in the February issue of OM) and Louise Pitman. It was a big success, says Burns. "To see the sudden understanding dawn in the attendees' faces was so rewarding, especially when many have really struggled, and been worried about speaking out. People left with a new understanding of themselves and productive steps to take to help themselves in their journeys."
There's a line-up of fabulous speakers and workshop leaders ahead in the coming weeks and months, who plan to make use of the shop after hours to share their knowledge, wisdom and skills in a whole range of yoga-related areas. They include senior yoga teacher Clare Allen, of Brave Fish Yoga, who will be offering a series of talks, the first of which is scheduled for July 8 (head to the Yoga Stuff website for further details).
"We'll also be running a monthly relaxing sound bath on a Friday evening at the shop, giving people some time to 'zen out' after the week and to get the weekend started off in the right way. We'll be playing a range of instruments, including crystal and Tibetan bowls, a symphonic gong and koshi chimes. If you're in the area, come and give it a try!"
Take a look for yourself…get the Yoga Stuff vibe on Instagram @yoga_stuff_salisbury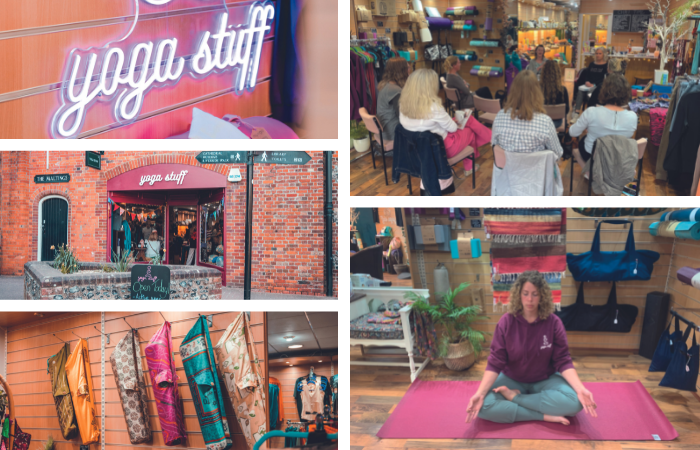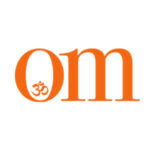 First published in November 2009, OM Yoga magazine has become the most popular yoga title in the UK. Available from all major supermarkets, independents and newsstands across the UK. Also available on all digital platforms.