A yoga beginner's class through the eyes of a qualified teacher. By Chantell Jenkins
As I stood welcoming my regulars into my beginner's yoga class I saw a lady standing by the front door. I walked over to her and she looked at me and spoke in a very quick and anxious voice. She told me that she had been sitting in the car for half an hour debating about whether to come in or not. I smiled at her and told her that she had done the hardest part. She looked at me confused and said: 'The hardest part?'
I told her that one of the biggest challenges about coming to beginner's yoga is just showing up and being present, then once you have done that it will become much easier.
The new student, Joyce, was worried that she was not flexible and therefore unable to do any of this class. It is a common misconception for those wanting to try yoga for the first time, this idea that you have to be really flexible to come to a yoga class.
One of my favourite quotes is: 'Yoga is not about touching your toes, it's about what you learn on the way down.' I remind my beginners at the start of every class that yoga is our own personal journey and it doesn't matter what anybody else is doing; it is about how it feels for you.
We are all so different, so flexibility can't be compared from one person to another — and besides, yoga is so much more than this!
I love seeing the progression in my students from watching their knees start to drop when sitting in Sukasana (easy pose), to seeing them find their strength in downward-facing dog and reminding them every week that, 'Yes, this is a resting pose, and yes, it will become easier with practice!'
Also, I love seeing them come round from their first Savasana telling me how relaxed they feel and that they haven't felt like that in such a long time.
Teaching beginner's yoga has taught me so much about myself and how to teach my classes in a very flexible (pardon the pun!) way, making sure I can adapt everything so the class is accessible for everybody. I love being the person that first introduces the students to yoga and watching them fall in love with the practice, I feel so grateful that I get to take them on this magical journey.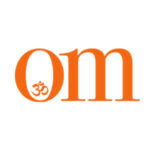 First published in November 2009, OM Yoga magazine has become the most popular yoga title in the UK. Available from all major supermarkets, independents and newsstands across the UK. Also available on all digital platforms.
If You Enjoyed This, Then You May Also Like...