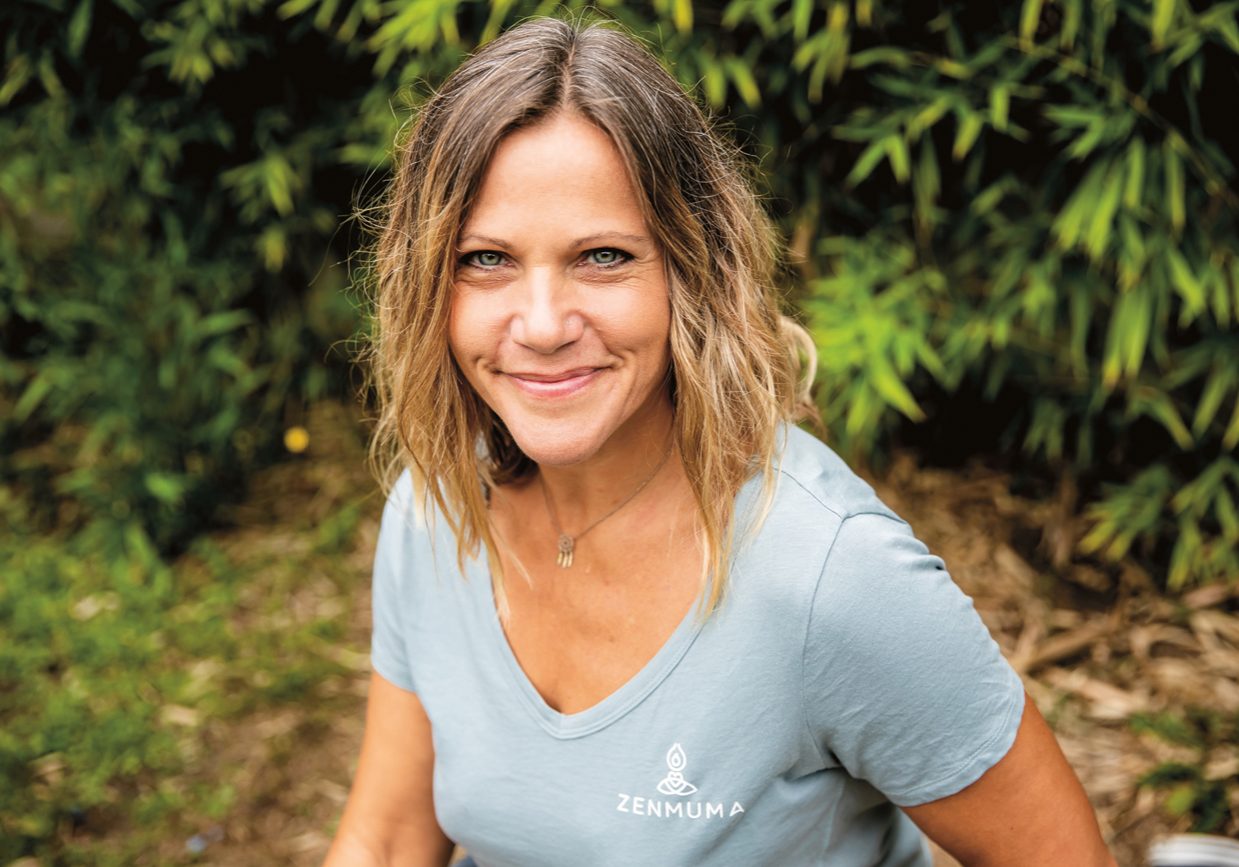 Jackie Heffer-Cooke gave up a high-stress TV career following the birth of her first child to help others navigate the trials of parenthood more smoothly with yoga and other complementary therapies.
Working 60-plus hours a week as a TV executive, ZenMuma (zenmuma.co.uk) founder Jackie Heffer-Cooke was close to burnout. Still in her early 30s and promoted from work experience to executive of leading daytime shows Loose Women and The Trisha Show within just six years, she was responsible for an annual budget of millions and a huge team.
But the impressive career success came at a price. "The pressure was so intense that I was hyper-stressed," she says. "I had chronic insomnia and was often physically sick on a Friday morning before the show went to air at the thought of what I might have to deal with that day."
Then came baby Megan and literally everything changed.
The birth of her first baby in 2005 forced her to rethink her stressful media career trajectory and moved her onto another, ultimately equally successful and more meaningful path, that led to the founding of ZenMuma.
Indeed, life after Megan brought with it mindfulness, yoga, personal growth and the discovery of wellbeing – ultimately allowing Heffer-Cooke to share what she had learned to a wider audience through ZenMuma.
"I was totally unprepared for Megan's arrival. It shocked me into a new way of being and life was never the same again…in a good way," she says. "I worked full time when I was pregnant and maternity leave lasted all of three days before Megan arrived early and stressfully by caesarean section."
She adds: "I had been living for years in a state of high stress and anxiety. I left work on the Friday, went to my work's leaving do on Monday then 5am the next morning my waters broke. I had been working 60 hours a week while pregnant and hadn't given myself any opportunity to think about being pregnant or what labour might be like."
The birth was a shock. "We call it the 'Fawlty Tower's birth after the sitcom," she jokes now. "My husband ran around like Basil Fawlty and I held my bump and made huffs and puffs. It was chaos and I was totally unprepared."
Megan was breech and the pregnancy was still only 36 weeks. At hospital, the soon mum-to-be was shunted into a small room that had strangers waiting in there too. "I couldn't relax, and I didn't know what I was supposed to do." Once it was decided a C-section was needed, she spent hours prepped for the operation but at the same time still in labour. "It was awful, and I was very anxious. I was shaking so much with fear they struggled to put the spinal block in."
It was a stressful birth, but the reward was baby Megan, healthy and beautiful. She slept quietly at first, then became what Heffer-Cooke describes as a 'spirited baby' who spent most evenings screaming and crying – although why, she had no idea.
So, she set out on a quest for information: learning, asking, researching and reading everything she could. "It was the incredible realisations that followed, and the search to find a better way, that explain how Megan changed my life."
It soon became clear that baby Megan was unsettled because Heffer-Cooke had spent 60-plus stressful hours a week working during the pregnancy – almost ignoring the fact that she was pregnant.
"I thought I've now got this amazing human being and I don't even know how to run my own life, let alone anybody else's life. I've been in control of my working life with a powerful job for 12 years and now I feel lost and vulnerable. It was how many career women feel when they have a baby."
It was a challenge to have to sit still and feed the baby for 45 minutes, five times a day and deal with her mind and thoughts.
The youngest child of five, born to an older mother who developed severe arthritis, Heffer-Cooke had always been curious, independent and strong-minded - and those qualities have come into their own setting up and running ZenMuma.
Academically bright, she didn't thrive at school, more concerned to find a job and leave home as soon as possible.
"I brought myself up in a lot of ways. My mum was 44 when she had me. She was a wonderful mother, but she was in a lot of pain and we didn't do much as a family. My teenage years were quite difficult."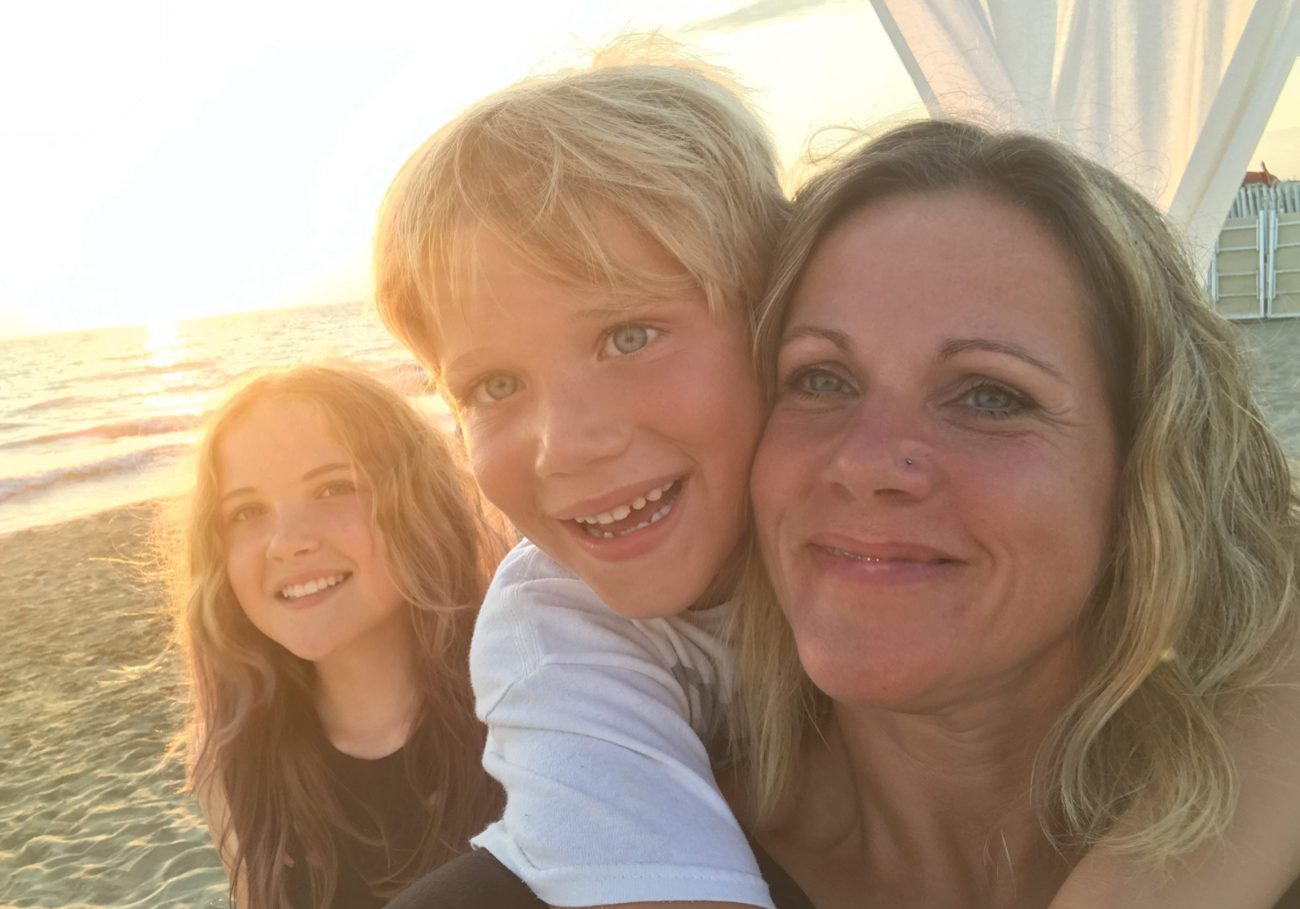 Her parents were deeply religious, born-again Christians, but Heffer-Cooke decided age 10 that it wasn't for her. She's grateful her parents didn't force her to attend church.
"I rejected their idea of a Christian god pretty early on and although I stopped believing in religion in that way, I still believe strongly in the idea of community and my background has given me that. I have strong morals and ethics and I am fascinated by the idea of mind over matter and the ability of human beings to achieve things through the power of mindset – probably influenced by what I saw growing up in the church environment."
Heffer-Cooke left school at 16 to take a City & Guilds in caring services, eventually working in children's homes, nurseries and with special needs teenagers. Hoping to be a teacher, she later went back age 21, to re-take her A-levels achieving A, C and D in nine-months while still working full time.
A degree followed, with a first-class honours in English Literature from Anglia University. She then moved permanently to Norwich, with her boyfriend, now husband, James and began looking for work.
"I went for work experience at Anglia Television, was hired as an audience researcher and then quickly went from that to executive producer of daytime television."
She launched Loose Women at Anglia TV studios and was also executive producer of the high-profile Trisha Show. She had to make sure each daily show went to air.
"It was unbelievably stressful. I wasn't coping well. I am a forward-thinking person so am naturally anxiety prone. I was responsible for making sure 10 shows a week went to air or risk losing thousands, maybe even millions, of pounds for the channel if it didn't. The whole team was utterly stressed, and it made me feel sad that we were living like that."
Heffer-Cooke began having a weekly massage to help her cope and realised it was the only hour in her hectic week when she felt truly relaxed.
By 2003, after six years in this high-stress environment her mind and body had had enough. She left and went travelling around the world for a year with James.
"I was totally unprepared for Megan's arrival. It shocked me into a new way of being and life was never the same again…in a good way, I worked full time when I was pregnant and maternity leave lasted all of three days before Megan arrived early and stressfully by caesarean section."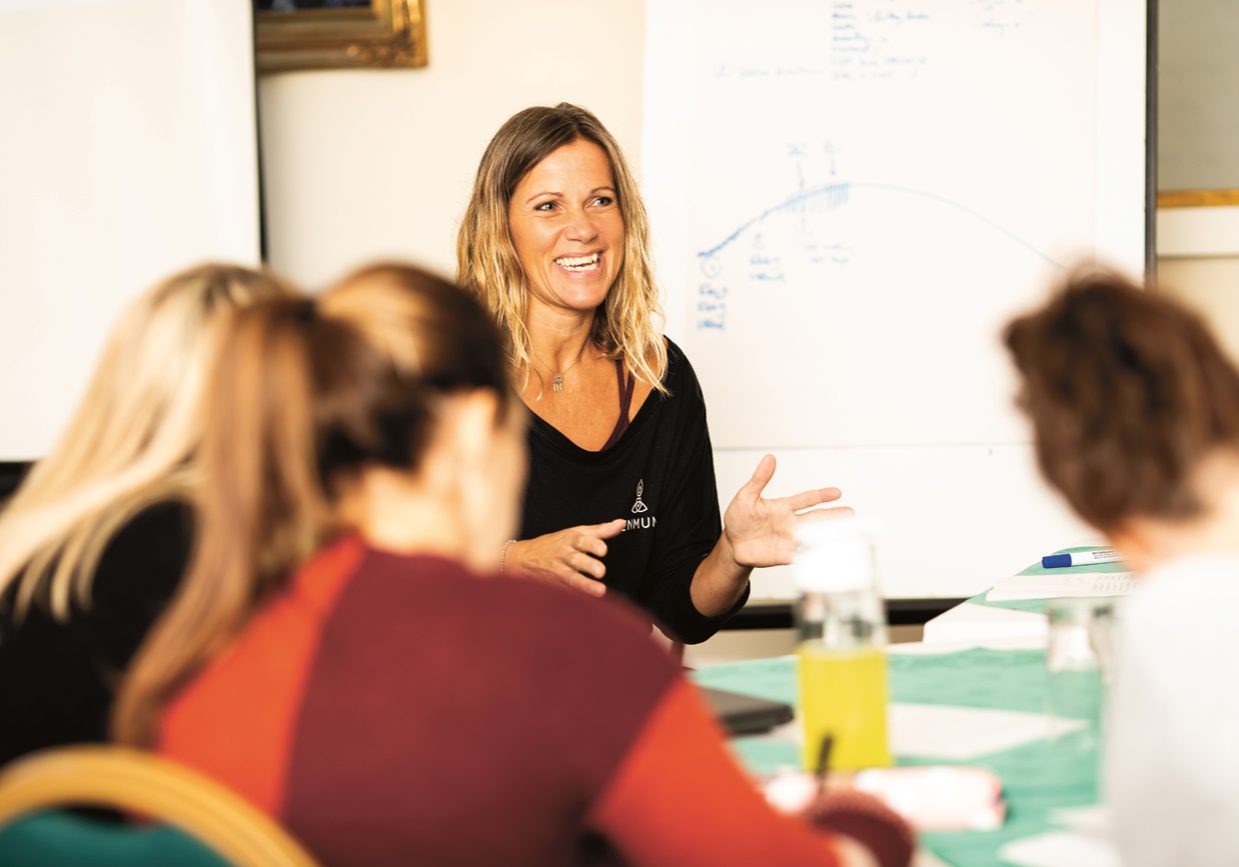 Back in the UK, she was 33 when she fell pregnant with Megan and spent a happy, but still stressful pregnancy working in television, setting up the new Trisha show for Channel 5.
After the birth, Heffer-Cooke had time and space to discover complementary therapies and how they can promote wellbeing. She trained as a massage therapist with the Massage Training Institute.
"The training covered so much more than massage and physiology. It was about wellbeing and everything started to click into place about how I had been living in a state of anxiety and stress probably all my life. How I needed to stop doing that and make myself happier – and that the only way my family and kids were going to be happier was if I felt better myself."
She adds: "The whole philosophy at the heart of what is now ZenMuma – the happy mum, happy baby philosophy – started to make sense. I started to develop as a mother and a person during Megan's preschool years. I became interested in conscious parenting and she allowed me the space to do that. Megan has now grown into a very easy, confident and adaptable young woman."
Heffer-Cooke trained as a massage therapist and later in pregnancy massage with Suzanne Yeates, founder and principal teacher at Well Mother. She also trained as a hypnobirthing practitioner with Marie Mongan HypnoBirthing as well as in yoga and baby yoga with Birthlight, Camyoga, Rainbow Yoga and Swami Atma Gyanam Saraswati. She added qualifications and training in complementary therapies as her life and baby moved through different stages.
Thankfully, her second pregnancy, now nearly 10 years ago, with Sam, was totally different from the first.
"I was now open to ideas of working with my own anxiety and stress and the best way of doing that in labour is through hypnobirthing."
She completed the leading Mongen Method hypnobirthing training and began teaching while pregnant with Sam. She added yoga to her qualifications, teaching baby yoga while Sam was small as well as offering specialist pregnancy yoga.
She later set up the Orange Grove Clinic, a complementary health centre, which still operates from its Norwich base and offers therapies including massage techniques for labour, nutritional therapy, meditation and yoga. Then came hynobirthing and yoga company ZenMuma.
"It's been about wanting to offer a wellbeing holding space for women from pregnancy through the first six months, because that's what I had struggled with the first time around. Hypnobirthing is
about birthing without fear and anxiety, balancing your hormones so you don't have the stress hormones in your body which make the experience more painful. It keeps the endorphins, your body's natural pain killer, in your body high. It's also about allowing your uterus muscle to maintain a good supply of oxygen. When you have plenty of oxygen, endorphins and the birth hormone oxytocin, you have a much easier birth."
She adds: "We look at calm and confident birthing and understanding the processes right from early labour through all the stages of birth – and understanding it's going to be tough, but you can really do this because your body is made for it. It's about being able to keep yourself in very deep relaxation, tapping into what we call the alpha brain and releasing endorphins. It's simple birthing."
Nearly 10 years on and Heffer-Cooke is working to create a network of other trained ZenMuma teachers who can work with women across the UK – and even beyond, via internet learning. The business offers training in professional hypnobirthing, pregnancy yoga, baby yoga and children's yoga so more women can benefit from the insights Heffer-Cooke has embodied in ZenMuma.
"It's beautiful and amazing being mums, we love it, but it's such a huge shift moving from career woman to mother and there's not enough help. ZenMuma can also be a part of a support network for mums. My dream is that after 10 years, there are women who met through our classes and are still friends. That means everything to me."
Heffer-Cooke is also involved with a think-tank designed to improve the birth experience. The Maternity Voice Partnership is a motivation that brings together pregnant women, their representatives and the health-care providers, such as midwives and consultants to support women better.
"I want to widen the community and spread what ZenMuma does so that more parents can benefit and avoid an unnecessarily stressful and more painful birth. Teaching pregnant women, birthing couples and new mums is a philosophy for living that can be shared mother to mother, family to family and woman to woman. It's a community of empowering and supporting pregnant new mums, and dads too, as they navigate their way through what is one of the most important journeys in their life," she says.
Written by Liz Hollis (lizhollis.co.uk)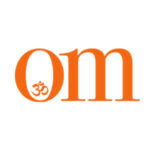 First published in November 2009, OM Yoga magazine has become the most popular yoga title in the UK. Available from all major supermarkets, independents and newsstands across the UK. Also available on all digital platforms.