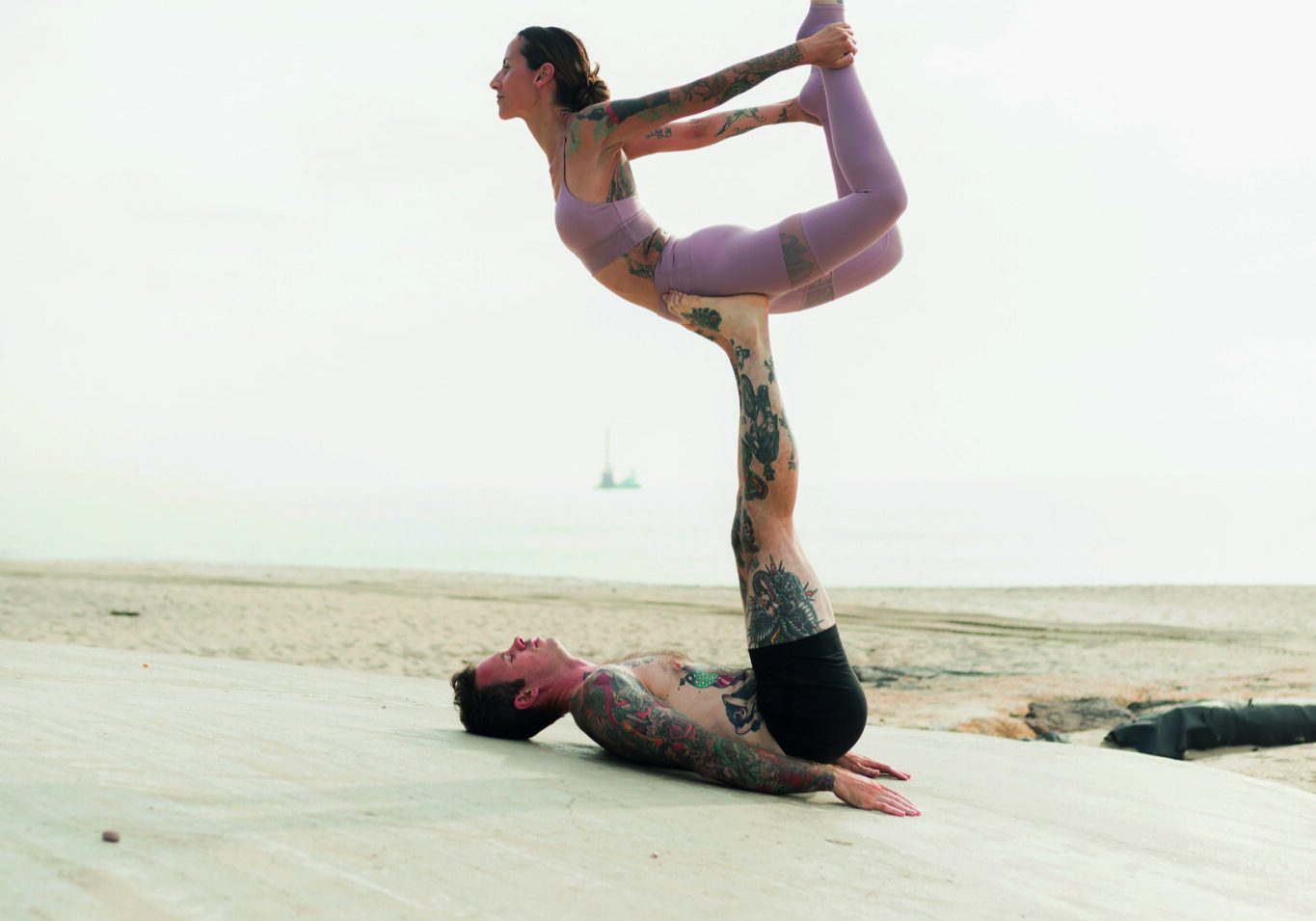 You dont need wings to fly
How I allowed Acro Yoga to heal my soul
By Eleonora Zampatti
Trust. Connection. Communication…simple words with such a powerful meaning.  When I started to practice yoga, I would sit on my mat, close my eyes and fall apart. Each class was a desperate attempt to try to rebuild a sense of self that I had lost. Yoga, for me, was a one-on-one relationship between myself and my mat.  A moment of complete disconnection from the world.  Those moments in-between breath and movement were the times I was desperately trying to put my broken heart back together on my own and, because of that, I never let anybody in. It was just about me. Nobody was allowed into the only space where I finally felt safe, beautiful, in control, and powerful.  My place of power.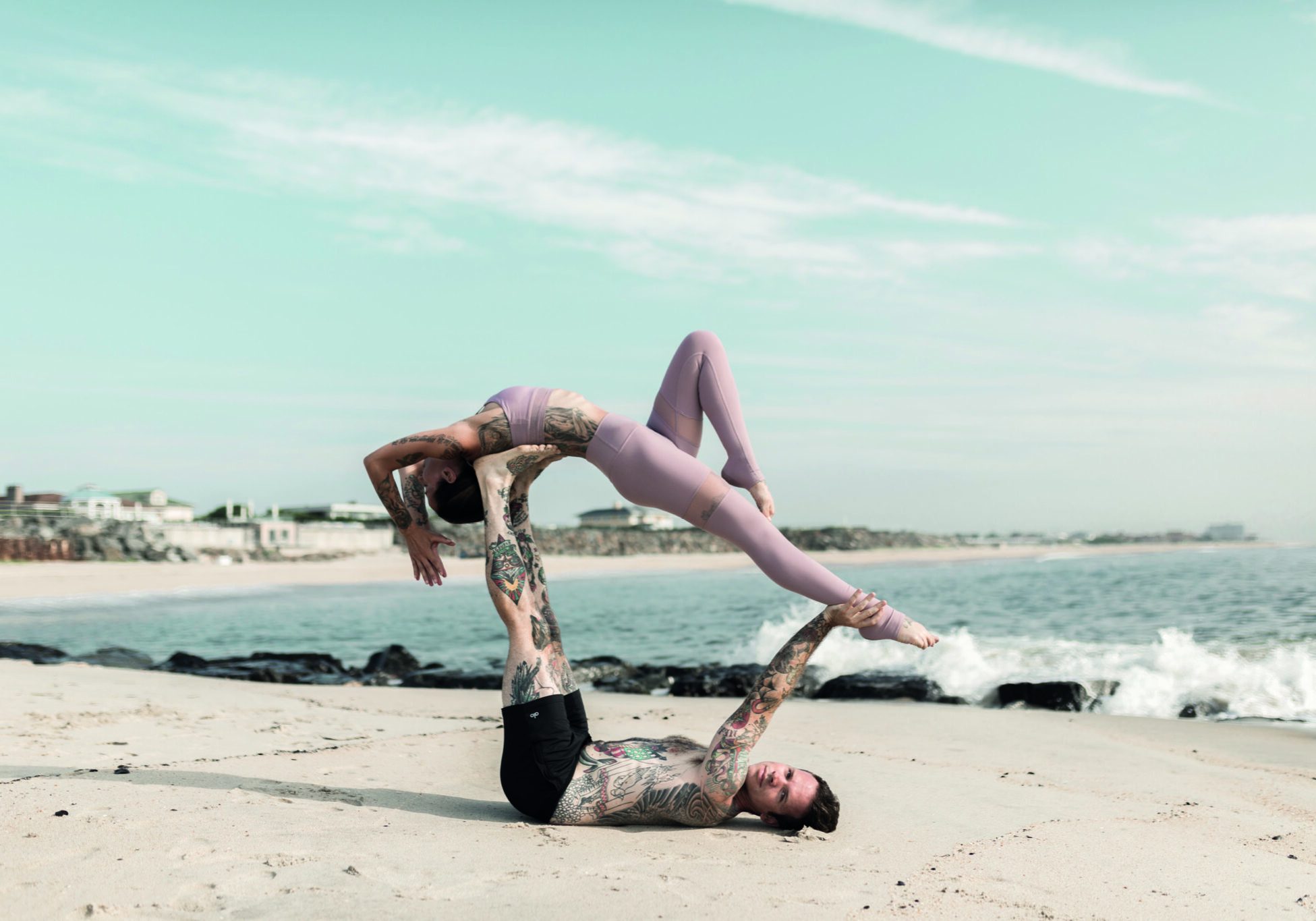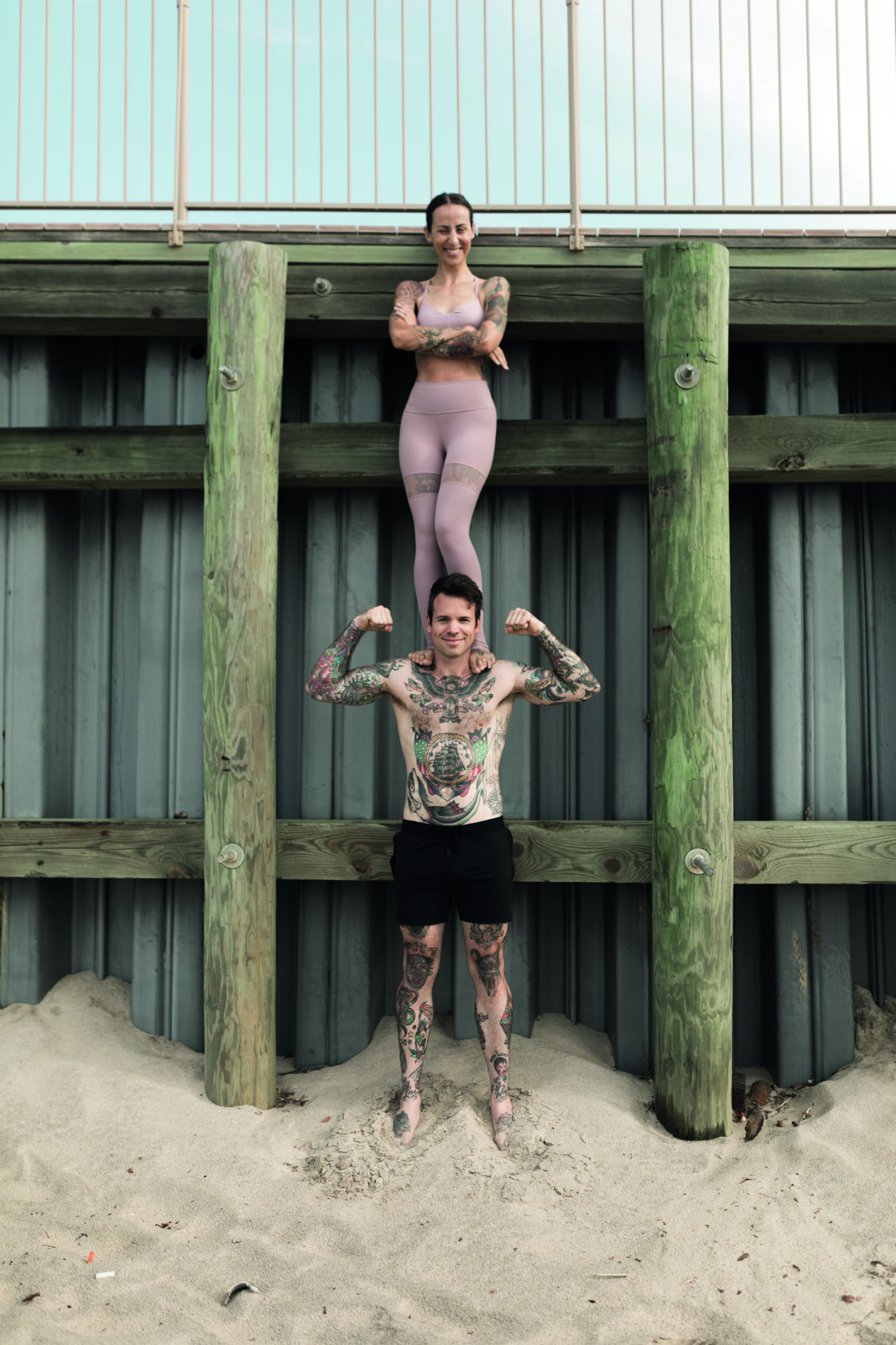 We all have stories to share about the transformative effect of yoga. Stories of how it helped us to heal and grow spiritually, physically, and emotionally.  To feel. To let go. To understand. Stories we hold tight, close to our heart. In this regard, I am much the same.  When I met my now partner Brendan, I was extremely vulnerable. I found myself, once again, trapped in a life that was not for me. I was numbed by desperation, the kind of desperation that festers inside of a loveless, controlling relationship. I was equal parts ashamed and afraid. The fear paralysed me from admitting how broken I was; the shame kept me fighting for an already lost cause. But I was also aware, and the awareness was slowly destroying me.  Somehow, in the mist of that confusion, I allowed this man that I barely knew to hold my hands and do the one thing I never allow anybody to do: practice yoga with me. Be my base. Hold me while I was falling apart, harder than I ever did. And there, while learning Acro Yoga together, not only did I realise that I had never trusted anybody before, but also that I had never truly experienced what it means to be connected. To be loved for all the wrong that I am.
Thanks to Acro Yoga I learned what it means to be one with somebody else. "I will never let you fall," he used to tell me when I was too afraid to try a pose. "You can do it". "You've got this". "I got you". And he was right. I could do it, and he never let me fall.  He picked up all the pieces of my broken soul and patiently put them back together.  He taught me that I don't need wings to fly. That I am stronger than I ever thought I could be and with the help of others I can achieve anything I want. That I never needed to be saved. All I needed to do was to place my trust in the right person.  All I needed to do was to learn how to communicate my fears, doubts, and vulnerabilities without shame. That is what Acro Yoga, and my partner, did for me.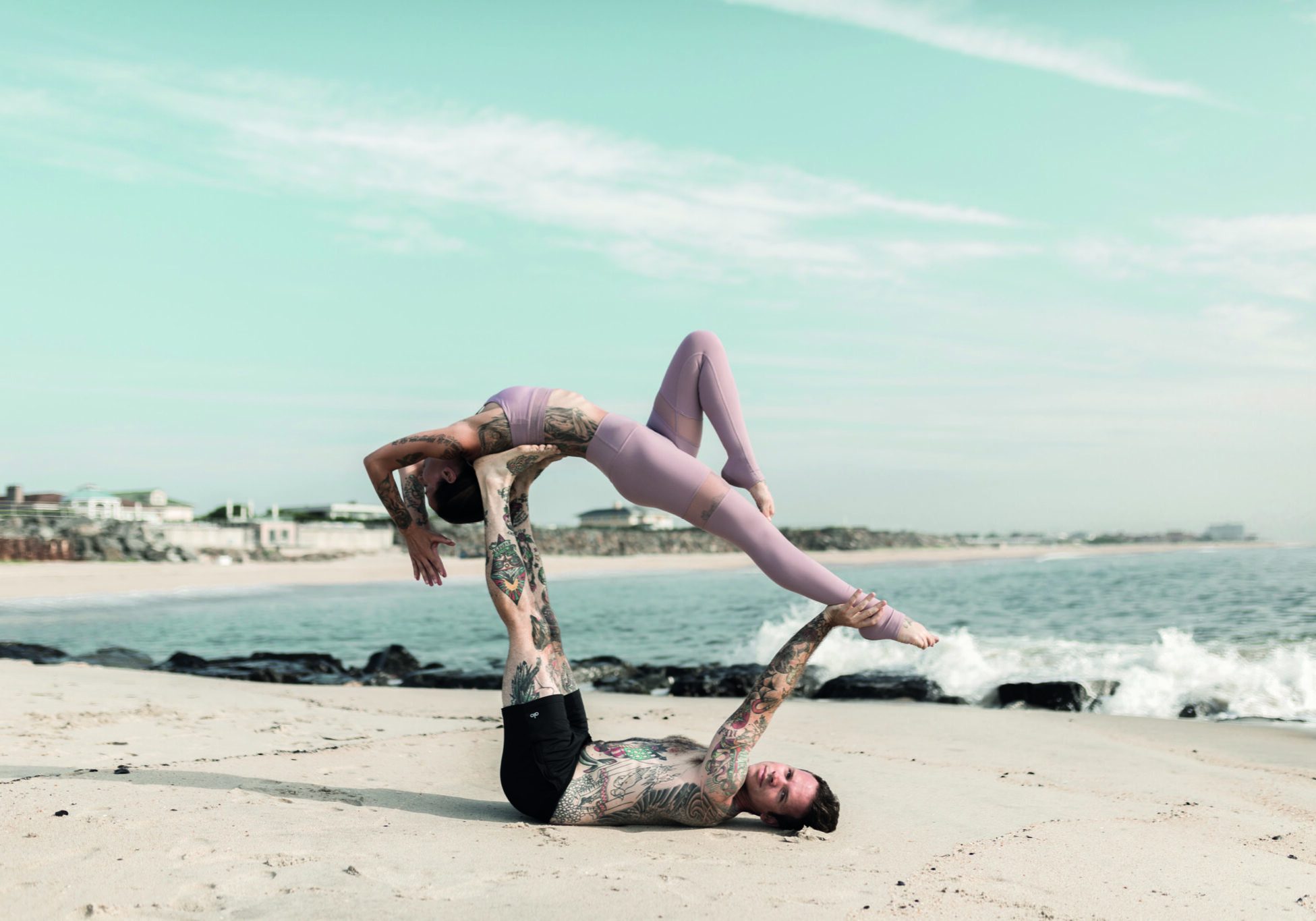 Acro Yoga gave me wings: teaching me how, in a world where the meaning of communication and connection are completely twisted by social media and the overall indifference of people, we can still be real. It redefined the meaning of touch, a sense that is almost lost in modern society.  It taught me to use the movements of my body to create a symphony with somebody else, a dance that goes way beyond the physical aspect of two bodies supporting each other to perform a yoga pose.  Something that transcends time and space.  Connection: pure, raw and simple.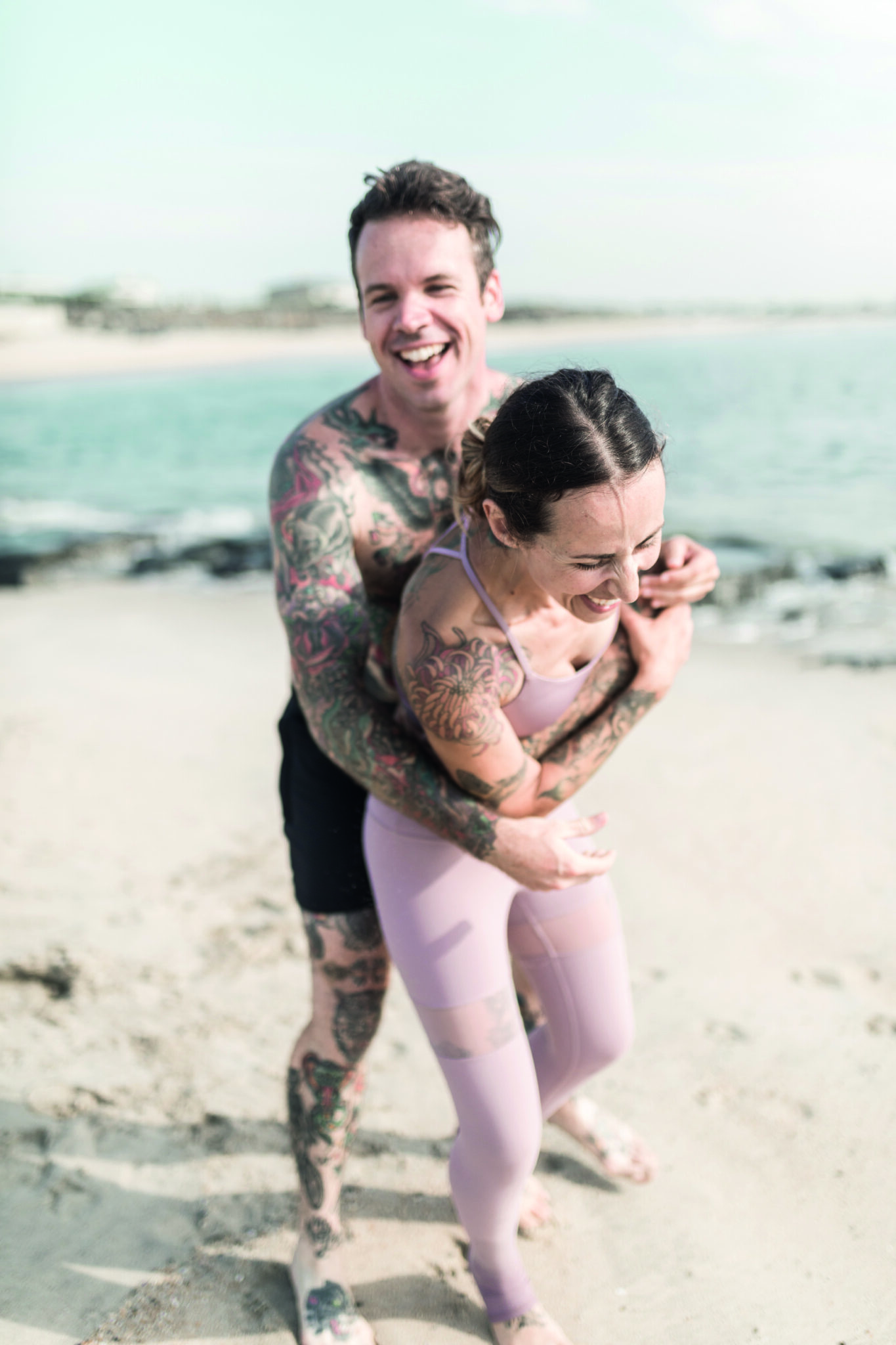 What I believe to be the key to a relationship: the ability to be there for each other, to hold each other accountable, to never fear falling and only aim to become the best we can be. Together. What for some can appear just as an acrobatic, purely physical practice, has for me become so much more. It has become the ability to recognise what love is really supposed to
be. Trust. Connection. Communication.
Eleonora Zampatti is our wonderful cover star on this month's issue. Find her on Instagram: @eleonorazampatti)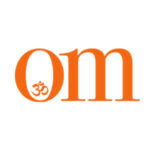 First published in November 2009, OM Yoga magazine has become the most popular yoga title in the UK. Available from all major supermarkets, independents and newsstands across the UK. Also available on all digital platforms.