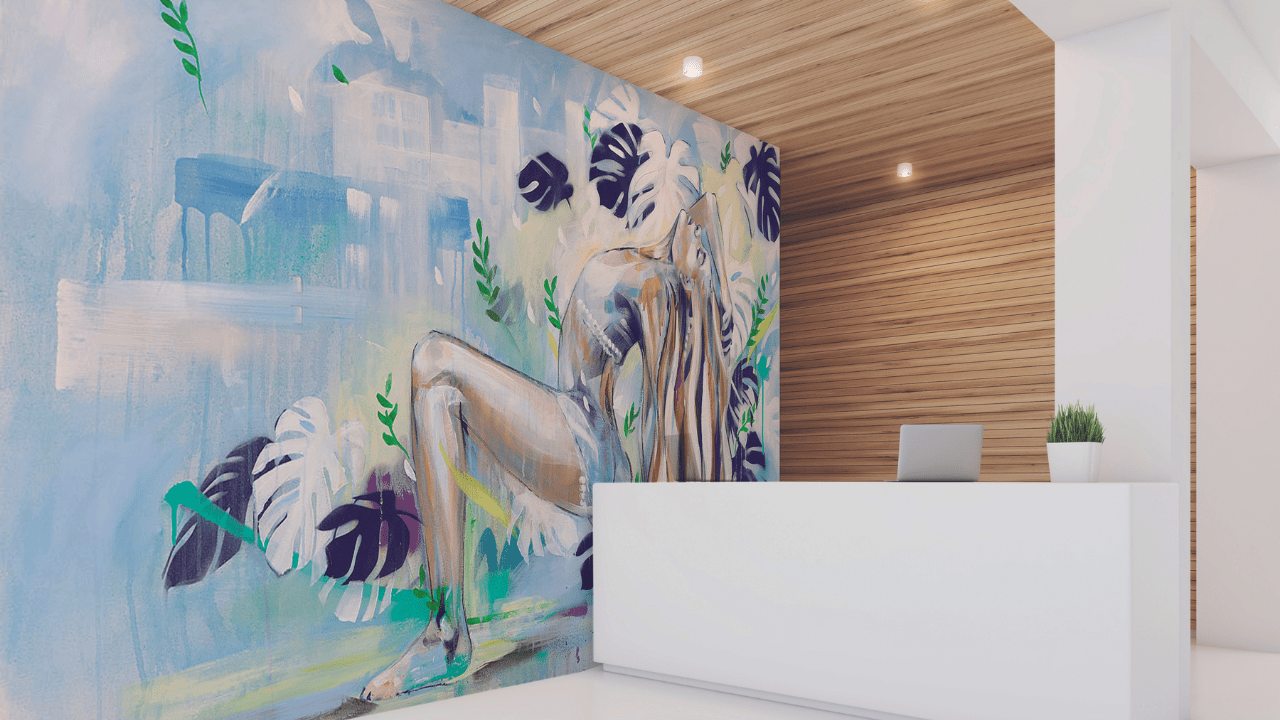 The yoga-inspired artwork of British artist Hannah Adamaszek
We love these yoga-inspired wall murals from talented artist Hannah Adamaszek (@hannahadamaszek). Ideal for your own home yoga space… or yoga studio if you're lucky enough to have one!
Adamaszek began studying art at West Kent College, before going on to do a degree in art at Bournemouth, but she's always been very much the creative person. "My story starts at a young age," she tells OM. "From when I can first remember I always loved to draw, so much so that it has become a part of me and my life."
Early on, at West Kent College, she got to experiment with all kinds of mediums from a young age. "We studied painting, photography and fashion, drawing every week from live life models. My time here started to shape me as an artist. It's where my style started to grow; a safe place for me to express who I am."
Soon after, she went on to study art at degree level in Bournemouth, but it was there that she began to question the suitability of a long career in the art world. "I fell out of love with art whilst studying there," she says. "I got to see all the parts of the art world that I didn't really agree with."
Luckily, her passion for art came back later on. "When I finished my degree it wasn't until seven years after that I had a real hunger to start creating again. I took redundancy from my 9-5 job and took the plunge to immerse myself in painting full-time. Inspired by far-off places, nature and spirit, I wanted to find my own story to express; I wanted to bring the beauty of our souls to life."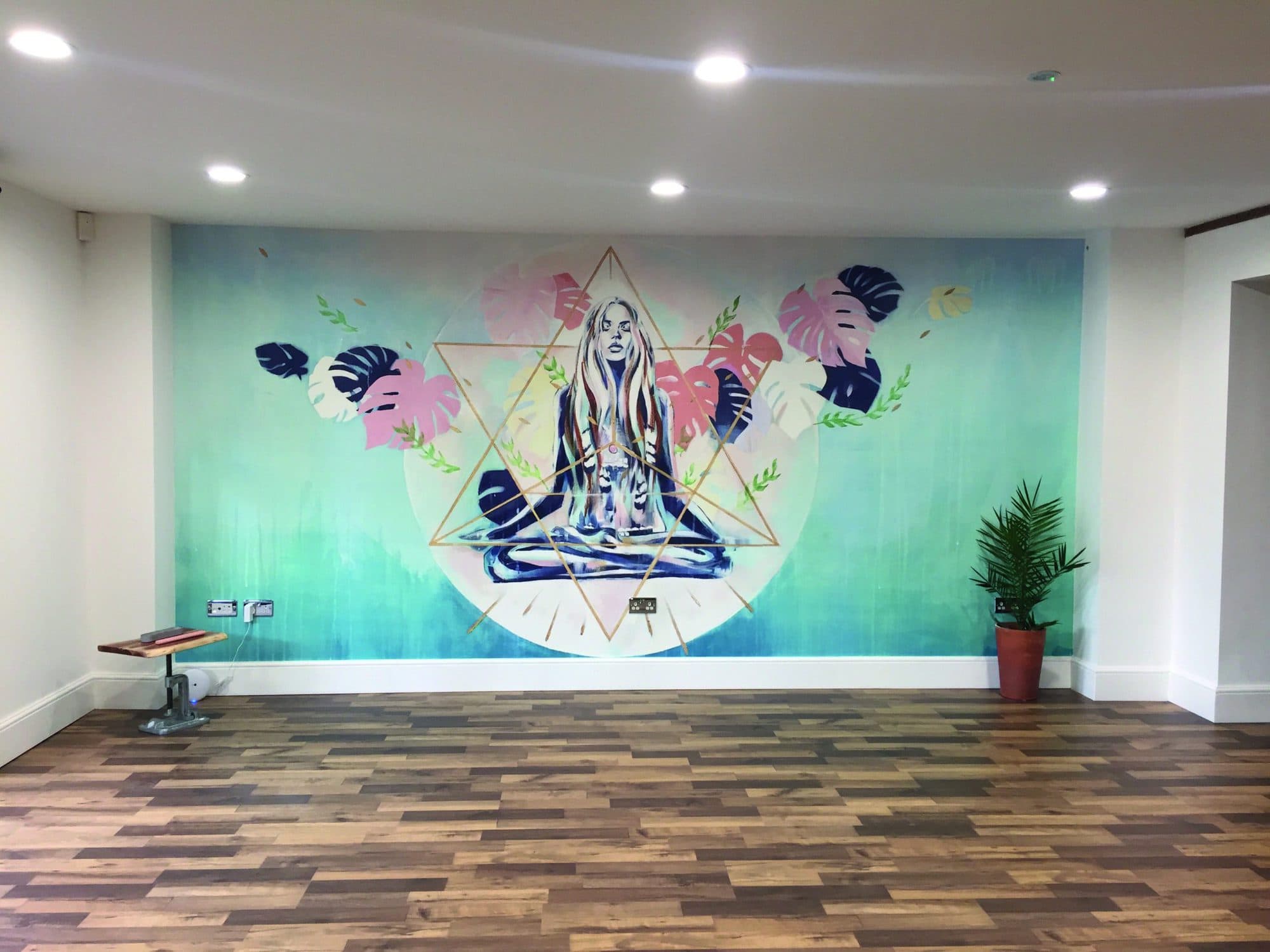 That's exactly what she does in her yogainspired wall art. "My paintings explore mindfulness and meditation, with murals and artworks being linked to wellness and retreats," she says. "The works aim to immerse you in serenity, to captivate and draw you into the ether."
The inspiration is drawn from her own yoga experience and time spent on the yoga mat. "I first started practicing yoga to be able to run without getting injured, but soon after that it turned into something much more for me.
It was a place where I could be in the present moment — if only for a short time at the beginning. It was a way to find myself and the beauty in life, in the small things. Like the feeling of our breath flowing through our bodies; the sound of the birds and the wind. Now, I love to paint and inspire others to do the same."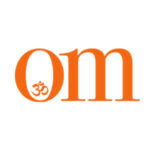 First published in November 2009, OM Yoga magazine has become the most popular yoga title in the UK. Available from all major supermarkets, independents and newsstands across the UK. Also available on all digital platforms.