Simple everyday yoga techniques to support a vibrant and healthy life
Too much time spent on our computers, phones or laptop can result in poor posture. Commonly termed as 'tech neck', the chin juts forward so that the weight of the head is no longer supported by the spinal column. The chest also collapses, which brings weight onto the organs in the belly. 'Tech neck' therefore doesn't just cause tension and pain in our neck, it has an impact on everything below this area, even our hips and knees.
Here are a few exercises to help counteract 'tech neck' that you can incorporate very easily into your day: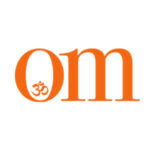 First published in November 2009, OM Yoga magazine has become the most popular yoga title in the UK. Available from all major supermarkets, independents and newsstands across the UK. Also available on all digital platforms.
If You Enjoyed This, Then You May Also Like...