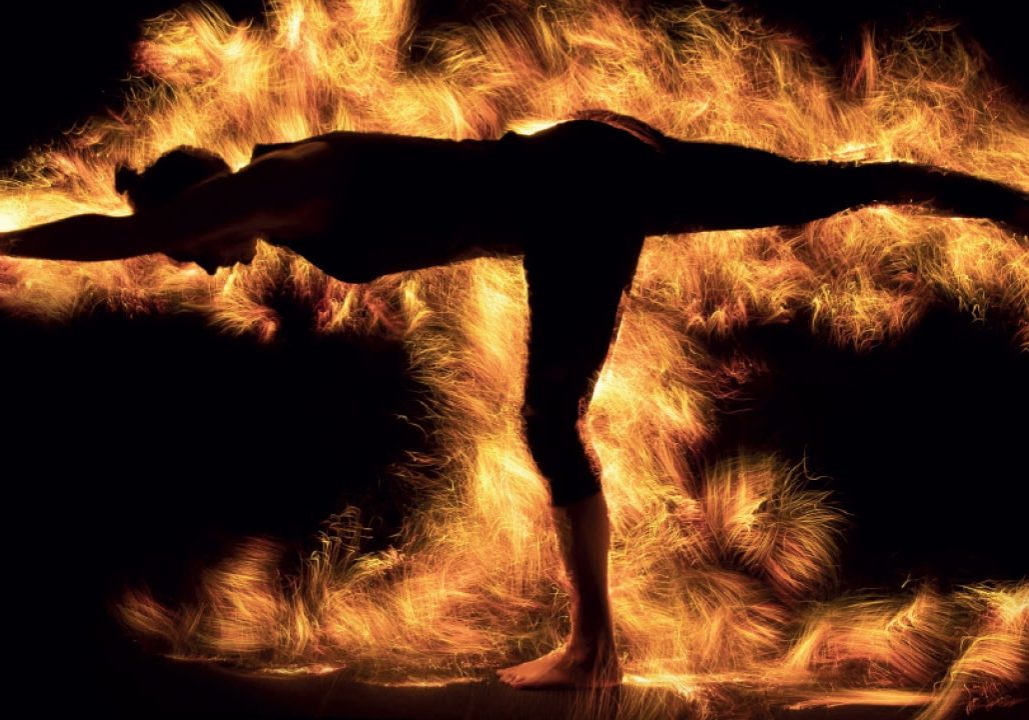 Exploring the amazing world of 'Light Painter' Jason D. Page, an American artist who has created a set of simply sensational 'fiery' yoga images
These striking, fiery-looking yoga images from the very talented Jason D. Page are simply sensational. Not the usual yoga photos that emanate zen-like calm and tranquility, but a different vibe altogether — one that's fierce and powerful, just like a warrior.
These Light Painted warrior and other poses are modelled by yoga teacher Gina L. Buse who had to hold steady while the photography and lighting work was done all around her — and in complete darkness.
US-based Page creates his images in the dark and uses light as his medium. He uses a camera to record the movements and traces of light he creates within the frame during one single long exposure. He crafts invisible worlds of light, by hand, that are only revealed when the camera's shutter closes. The resulting Light Painting is the compression of time, space and movements of light onto one single photographic frame. There is no photoshop or photo editing used to create anything you see in the images.
"We collaborated to create some unique yoga images that Gina could use for her promo and marketing materials," he tells OM. "I think because they are different from what you would normally see they have been well received. Plus they are just cool too!" It's a stunning effect, but one that takes time and care to achieve full effect.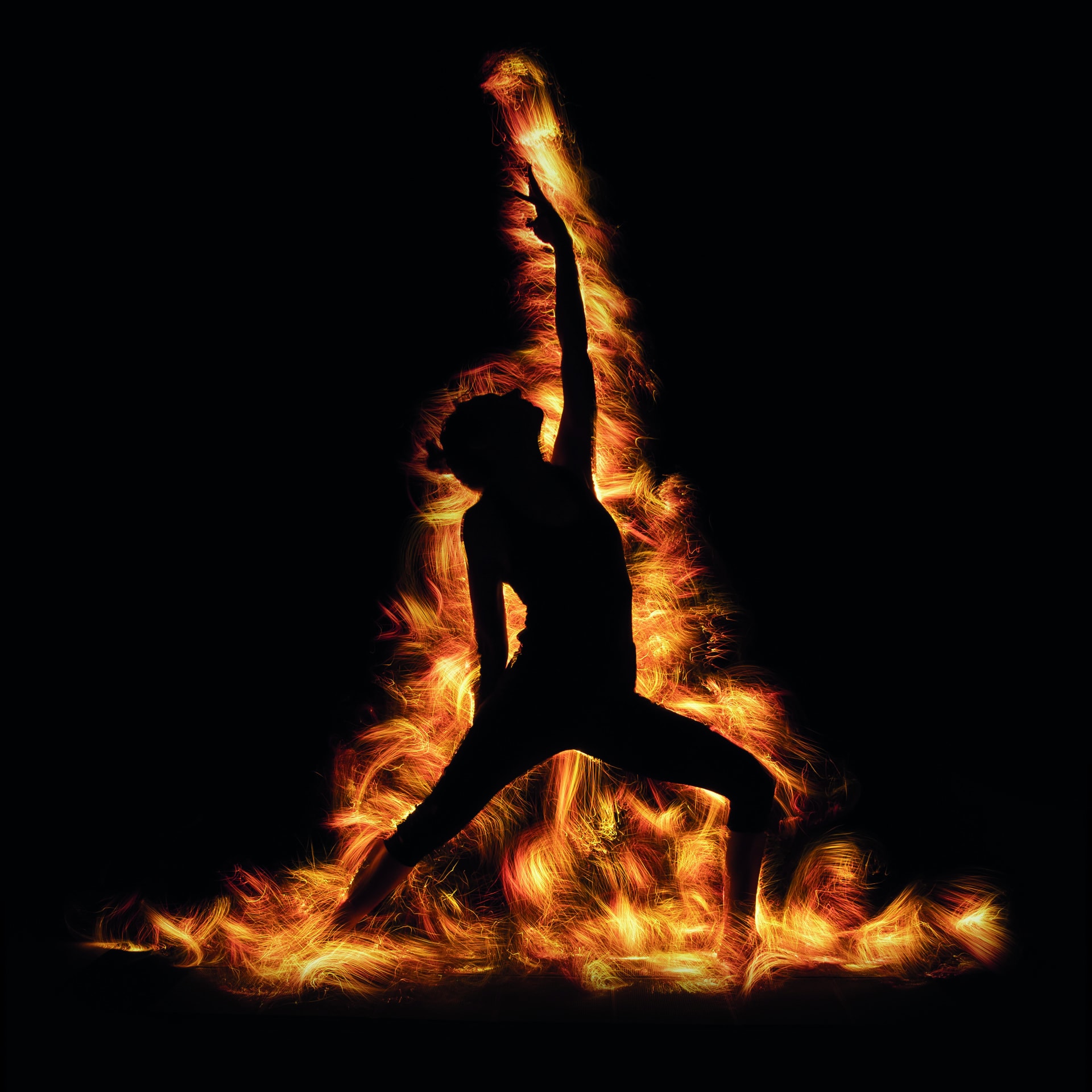 "Light Painting with a model can be difficult because the model has to stay still for the entire length of the exposure to get a good image. This can be especially challenging when they need to hold a difficult pose for an extended period of time. Any movement by the
model can result in the image being blurry. Gina did a fantastic job holding her poses for the entire Light Painting process. We shot for a total of about two hours to get these images."
Not only that, but the model had to hold these challenging poses in total darkness. "Light Paintings are also created in complete darkness, which also adds to the difficulty in holding a pose for an extended period of time," says Page.
The exposure times for each of these images ranged anywhere from 40-60 seconds, meaning his model had to be as still as possible for up to a minute each time an image was created. Hands up if you can hold your warrior pose without twitching for a full minute! How about plank pose?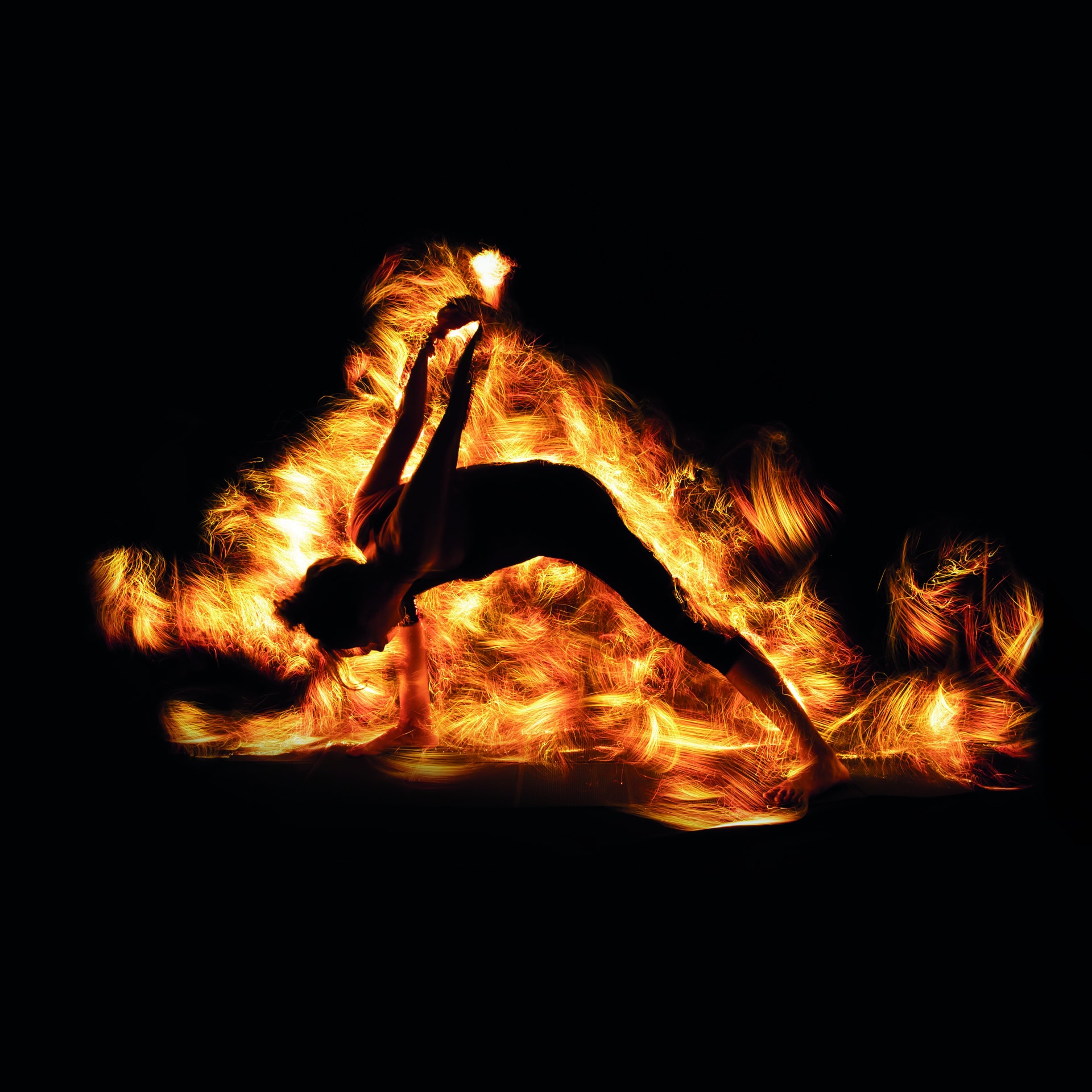 It's not just a challenge for the yoga model, however. The artist himself must take painstaking care throughout the process in order to achieve the end result.
"To create the fiery effect in the images, I go around Gina during the long exposure with an illuminated Black Fibre Optic from Light Painting Brushes (lightpaintingbrushes.com). "Because we are in a completely dark space, and the exposure of the camera is left running, the camera will only record the traces of light that I introduce into the scene. As I selectively illuminate parts of the scene with the fibre optic, the camera records all those traces of light through space and over time. When the shutter of the camera closes, the final fiery image is revealed."
We think it's an amazing piece of creativity and ingenuity, literally illuminating yoga in a whole new light. It's also a show of strength, both from the artist himself, with his dedication and commitment to his work, and his yoga model.
Yoga's warrior poses are named after the legendary, mythical warrior, Virbhadra, and take real balance and strength in order to hold for any length of time. For Buse, the project meant holding the poses multiple times, for extended periods, all in the dark, with the artist waving lights all around her at the same time. She's a real trooper, reckons Page. "In fact, I think Gina is a serious bada*s — and these photos show her as such!"
Find out more about Jason D. Page and his work at: jasondpage.com or follow him on Instagram @jasondpage_lightpainter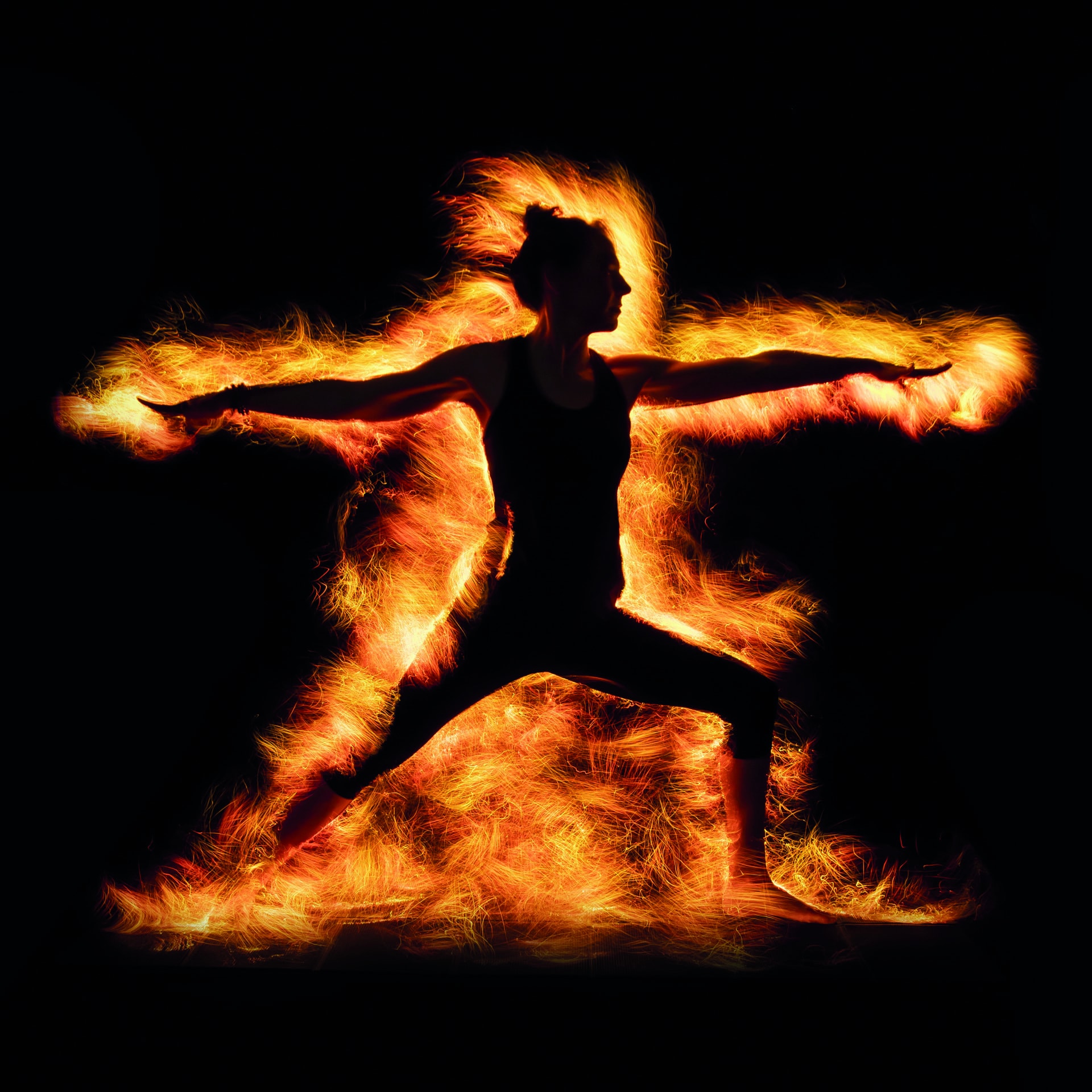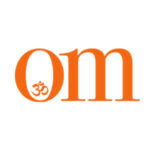 First published in November 2009, OM Yoga magazine has become the most popular yoga title in the UK. Available from all major supermarkets, independents and newsstands across the UK. Also available on all digital platforms.