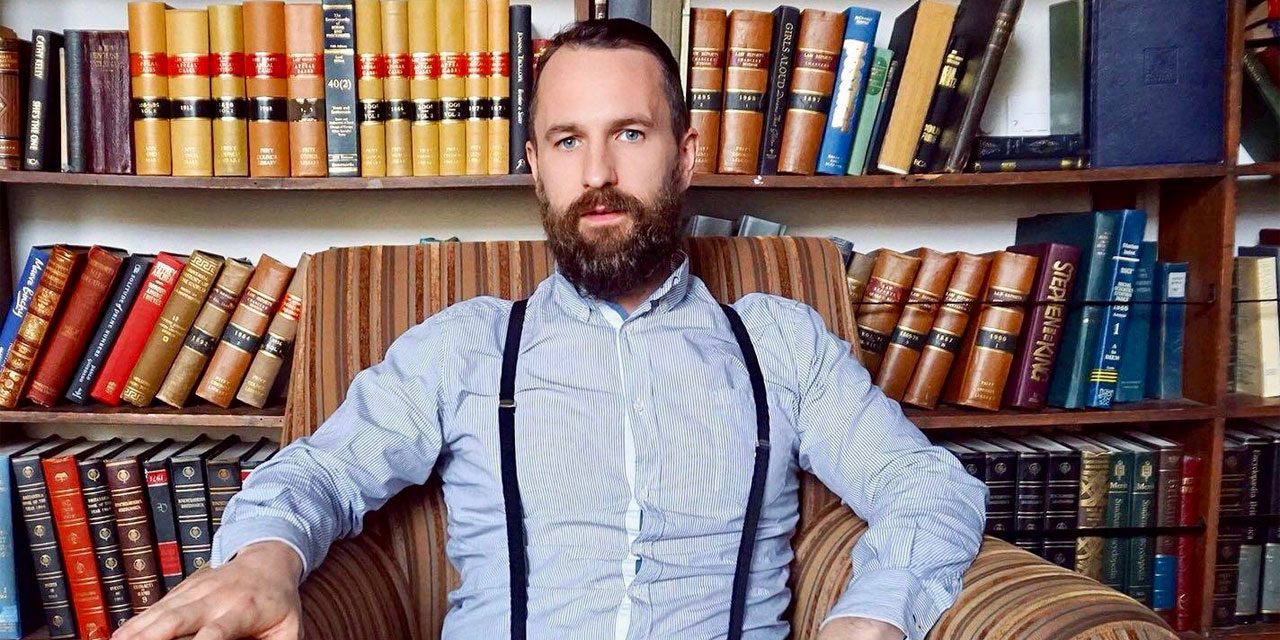 How I found freedom from anxiety and my battle with 'negative thinking'. By Michael James
I had been at my lowest. Another relationship had broken down and here I was, trying to work in a job I couldn't stand. I didn't know whether to just run out of the office and never come back or leap off the top of the building. I just couldn't deal with the intense emotions and the whirlwind of thoughts in my head. Later that week, I just about got back to normality thanks to frequent calls to crisis lines (which really supported me and arguably saved me, by the way). But after a few months give or take, I emotionally fell apart again.
I went to see counsellors, and some of them helped (inspiring me to later enrol on a counselling course myself), but I wasn't improving so much as I was just about coping. I would get a break and then the cycle would just start again. What I really wanted was to shift this pattern entirely, which was ruining my life.
So I dove into self-help books and found book after book telling me to love myself, be present, think positive thoughts, focus on what I want rather than what I don't want. It all sounded so easy, but applying it to real life was a different matter. And the more it didn't work for me, the more useless I felt. "I can't even get these simple steps to work", I was thinking as I continued to mentally beat myself up.
Becoming a teacher
This started me off on my own intense journey. I soon began interviewing some of the most well-known spiritual teachers and authors in the world for a newsletter I edited at that time, getting to know some well, and having some interesting adventures (which would make a whole book in its own right). My conscious spiritual journey had begun and I started a book study group in London where we'd discuss which personal development principles were working and which weren't.
After being encouraged to step up as a teacher myself, I began to develop my own unique system which worked in a way the paths I had found didn't seem to. Mainly what to do when you are overwhelmed with intense emotions like jealousy, fear, insecurity and general overthinking and nothing seems to soothe you. Based on my teachings, I launched a popular weekly group which was solely about my own work and experiences. It was a truly magical group happening in the middle of Covent Garden in London, and over the years attracted quite a reputation with people from all walks of life attending. The group was unique and many people have said that it was the first of its kind, which influenced other similar get together groups around London and beyond.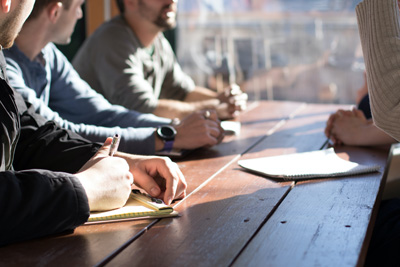 Trying to control your thinking?
In my studies, I'd noticed a lot of the personal development books spoke of trying to 'think the right thought' and it just became a full-time job. Every time I felt less than good, I panicked that things might not go the way I wanted because I wasn't feeling happy enough. This is a miserable way to live, being scared and judgemental about so-called 'negativity' and resisting it all the time. And yet I see a lot of people going into it, not accepting themselves and the fact that we all feel less than our best sometimes. It's more than okay to feel as you feel, however that may be; as I explain in my new book (see details below) it is the source of our evolution. This insight has soothed many people who have experienced my work and given them real freedom and peace of mind.
Living your best life is not about controlling your thinking or even about positive thinking. It's not about thinking at all. It's about clearing your mind and being you and listening to your guidance.
Guided by a higher power
Furthering this theme, other books I had read didn't really mention god, or a higher power. Perhaps this was (understandably) from the bad PR that god might have received in some circles? But some took it even further and had even tried to delete this higher power entirely! Yet certain teachings have made us 'god' and imply that we alone are in charge of the whole universe. Despite being suspiciously egocentric it's also hardly comforting and almost overwhelming. It's a 'DIY' spirituality which produced DIY results, when instead you could turn direct to the 'creator'.
Once we truly realise that there is a higher power, and this higher power loves us and is pure love and only that, we can relax knowing we don't have to do it all ourselves and that we are guided and assisted.
The word 'manifestation' literally means 'reveal'. It doesn't mean you've got to somehow manually create your life from scratch all by yourself. It's more about clearing your vision; clearing the thoughts which block your vision. We have already been given the good that we need and now our job is to reveal that. It's to step aside and receive our good through approaches like meditation, gratitude or our yoga practice.
Settling the snowstorm of overthinking
But sometimes, despite our best intentions, we are just taken over by thoughts and the emotions that come with all that. Our mind is clouded like a shaken up snow globe, and you can't even think about doing your practices. And that's why in Emotional First Aid there's a whole section devoted to what to do when you're feeling too low to do all these other things. It's an open-at-random reference which you can dive into and get a statement, idea or tool to help you in the moment to find emotional soothing. The book has three parts (Feeling Low, Feeling Uninspired and Feeling Good) to meet you in the mood you're in and then help you to feel better. And then, you're ready to do those lists of gratitude or to sit and meditate (among the practices highlighted in the book).
Emotional First Aid: How to Feel Better in Times of Crisis, by Michael James, is yoga for the mind, offering a fresh, new perspective along with practical processes to help you feel good no matter what's going on.
You can find it on Amazon or other stores that sell ebooks or audiobooks.
Learn more about the author at: michaeljames.be or find him on Instagram @michaeljamesbe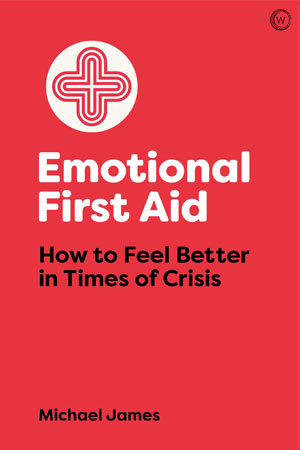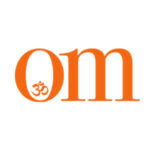 First published in November 2009, OM Yoga magazine has become the most popular yoga title in the UK. Available from all major supermarkets, independents and newsstands across the UK. Also available on all digital platforms.