You don't really need anything to start yoga, but having a mat will provide you with a place to focus your practice, whether that's at home or in the studio
There are so many mats out there on the market, literally thousands. But don't sweat it: nearly all of them will work for you as a beginner. Here are just a few that we love.

Yogamatters Eco Everyday Rise Yoga Mat
Rise and shine with the Yogamatters Eco Everyday Rise Yoga Mat. Allow the calm colour and appealing texture to awaken your senses as your yoga practice lifts your soul. At 3mm thick, the mat sits between the Yogamatters Eco Everyday Yoga Mat (4mm) and the Eco Travel Yoga Mat (1mm), offering a revitalising and stable surface for your morning practice. Made from sustainably harvested natural tree rubber, free from toxic chemicals and dyes and recyclable and biodegradable. Available in a range of clean, natural shades.
£45
yogamatters.com
This 4mm mat has been designed to be ultra-absorbent and anti-slip. Its velvet finish surface gives you the ultimate grip with a soft touch so you can get the most out of your practice. Use it for yoga, Pilates and hot yoga.
€89
holdereight.com
Yoga Budi Accessory Set and Mat Carrier
The signature Yoga Budi is a multifunctional yoga accessory comprised of two lightweight yoga blocks and a yoga strap, which when assembled creates a mat carrier. Carry your personal, hygienic yoga essentials in one so you never need to share communal equipment again. Fits mats from 1.5mm to 6mm thick. Christmas gift set comes complete with: two bamboo fibre blocks; one yoga strap made from 100% cotton; one vegan leather purse to fit on the strap or a belt; two elbow/knee pads. Simple to assemble into a mat carrier. Variety of colours and matching mats available. Free UK delivery.
£42.28
yogabudi.com
The Warrior II yoga mat offers fantastic value for money while providing great grip so it's ideal for anyone new to yoga. It's a phthalate-free mat and available in a range of exciting colours in the standard 4mm thickness.
£19.99
yogamad.com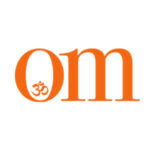 First published in November 2009, OM Yoga magazine has become the most popular yoga title in the UK. Available from all major supermarkets, independents and newsstands across the UK. Also available on all digital platforms.