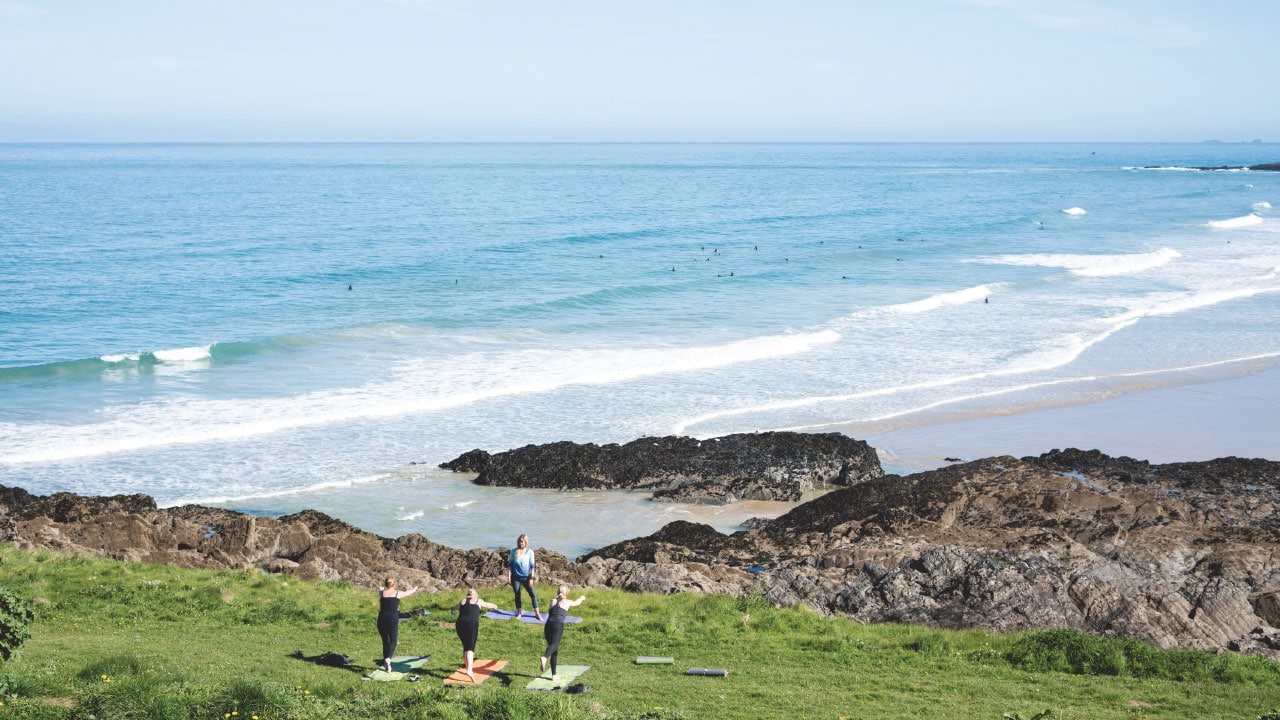 Yoga and wild swimming in Cornwall
Love your yoga and now want to experience the wild swimming craze too? Look no further than Cornwall's Fistral Beach Hotel and Spa, where you can experience the ultimate pampering yoga weekend and get your feet wet in the water under expert eyes. By Lauren Bloxham
Imagine emerging from savasana and returning to your room…the sound of Fistral beach's big waves crashing on the rocks outside… a freestanding bathtub overlooking the bay and a range of beautifully crafted natural bath products to indulge in…this is a yoga break to soothe the soul and indulge all the senses.
Fistral Beach Hotel and Spa perches at the southern end of Fistral Beach, an iconic surf beach. As the waves roll in, many of the rooms, including the hotel's Dune Restaurant and Bay Bar, have front row seats to all that unfurls on the beach below and in the water. From surfers to swimmers, paddleboarders and walkers, there is always something to look at on the beach — and the hotel provides a  fabulous adult-only base to escape to.
The Yoga & Wild Swimming weekend offers the perfect balance of group dynamic, camaraderie, and anonymity, great for those who are looking for a weekend escape with friends that offers some adventure and focus but prefer a lighter approach than the traditional yoga retreat experience. Neatly gathered at points of practice, with three yoga sessions across the weekend and a fantastic morning of wild swimming in between, yoga teachers Jane Forster, Kate Jones and swimming coach 'Cornish Kelpie' Sarah Walsh host a mixture of Sivananda, Dru and restorative yoga, and offer an exhilarating dip in the crystal-clear waters of the Atlantic.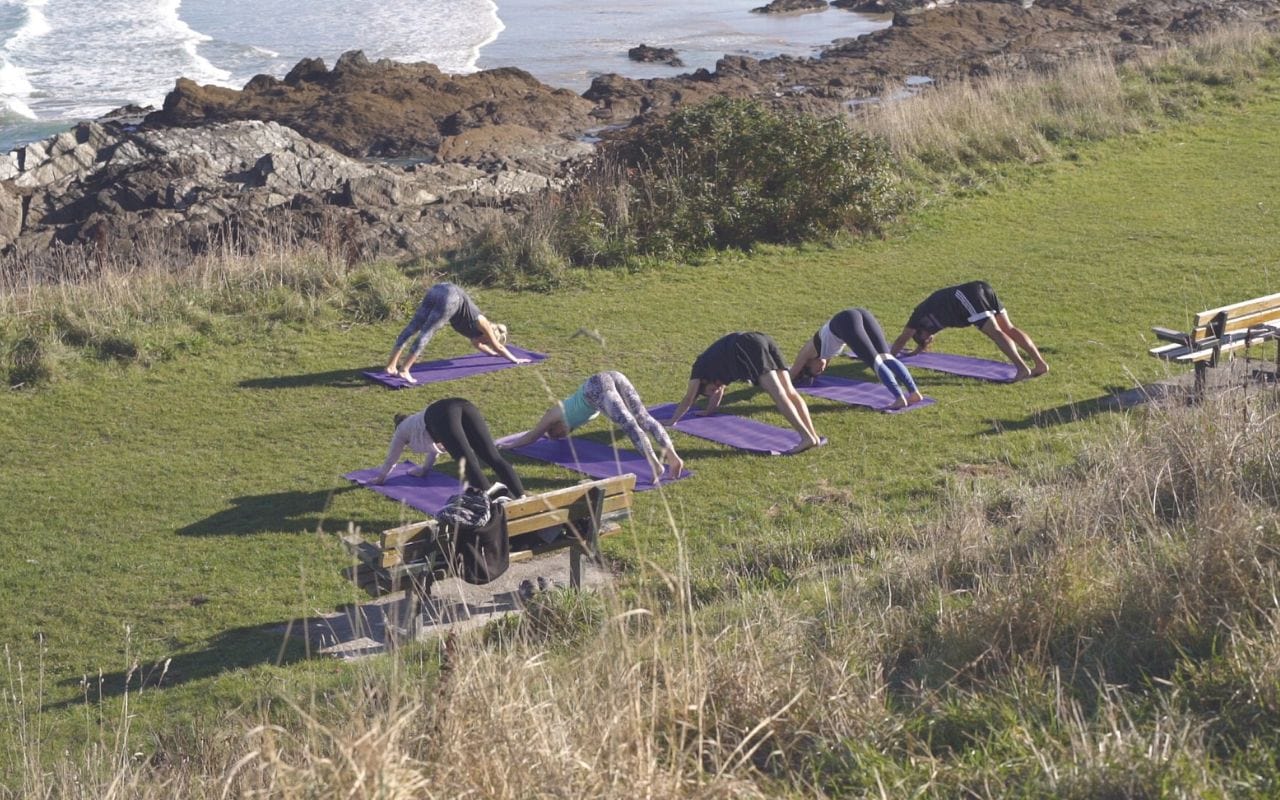 Yoga is held within the fitness suite at the back of the hotel. The room is private and feels contained, and what it lacks in character and views, is made up for by the fairy lights, candles and music offered by the teachers. The restorative session is warm and  nurturing, with equipment such as bolsters, eye pillows, blankets and belts provided. There's a sense of ease, with time to chat and slowly saunter away for drinks and food at your own pace. The advantage of being in the hotel is, of course, having the bar and restaurant there at  the times that you need them. Whilst yoga retreat purists might baulk at the idea of cocktails after yoga, the frayed and weary among us, who simply need a weekend away with the added benefit of a touch of yoga, will be relieved! Having a varied menu to choose from offers something for everyone, and friends gathering together will have the advantage of enjoying quality time without the sense of obligation towards the group dynamic that more typical 'retreat' weekends might lend themselves to.
With an opening Friday evening Sivananda class, Jane Forster holds space for playful and challenging yoga poses including headstands and crow pose. It's an ambitious opening, but is brought with good humour and with plenty of modifications for the total beginner. Her relaxed yet powerful Sivananda style class galvanises the group and everyone is encouraged to do their own  thing, skilfully supported by the teacher whose guidance and confidence ensures the group is both supported and free to explore. Her  knowledge of anatomy clearly shines through, and a simple forward fold becomes a deep hamstring stretch with her gently offered yet precision adjustments.
Wild swimming is led by the 'Cornish Kelpie' Sarah Walsh on Saturday morning, whose passion for the water and dedication to a safe and enjoyable experience for all, is evident. She kits everyone up with swim floats, hats, and towels, and although there are no wetsuits in sight, even first-time dippers find their stride in the rockpools and shallows of the beach below. Sarah Walsh's knowledge of the science of cold-water immersion and her encouraging, caring way of leading the group into nine-degree waves, make the experience feel both safe and adventurous. The mix of excitement, fear and sheer exhilaration is wild; it's a 10-minute dip that wakes the senses and stirs the soul. It's a potent reminder that there's more to life, quite literally within our bodies, as the group emerges grinning ear to ear, cold, euphoric and some, ready to go again! Thankfully our guide knows the limits of cold-water exposure and leads the group back to the warmth of the fire in the Bay Bar where hot chocolate and biscuits await, as well as time to chat off the buzz, discussing both scientific and anecdotal evidence around the benefits of cold-water exposure. The experience is a must and summoning the bravery to get in is made easier by the group dynamic; missing it would be missing out on a true celebration of the elements here at Fistral.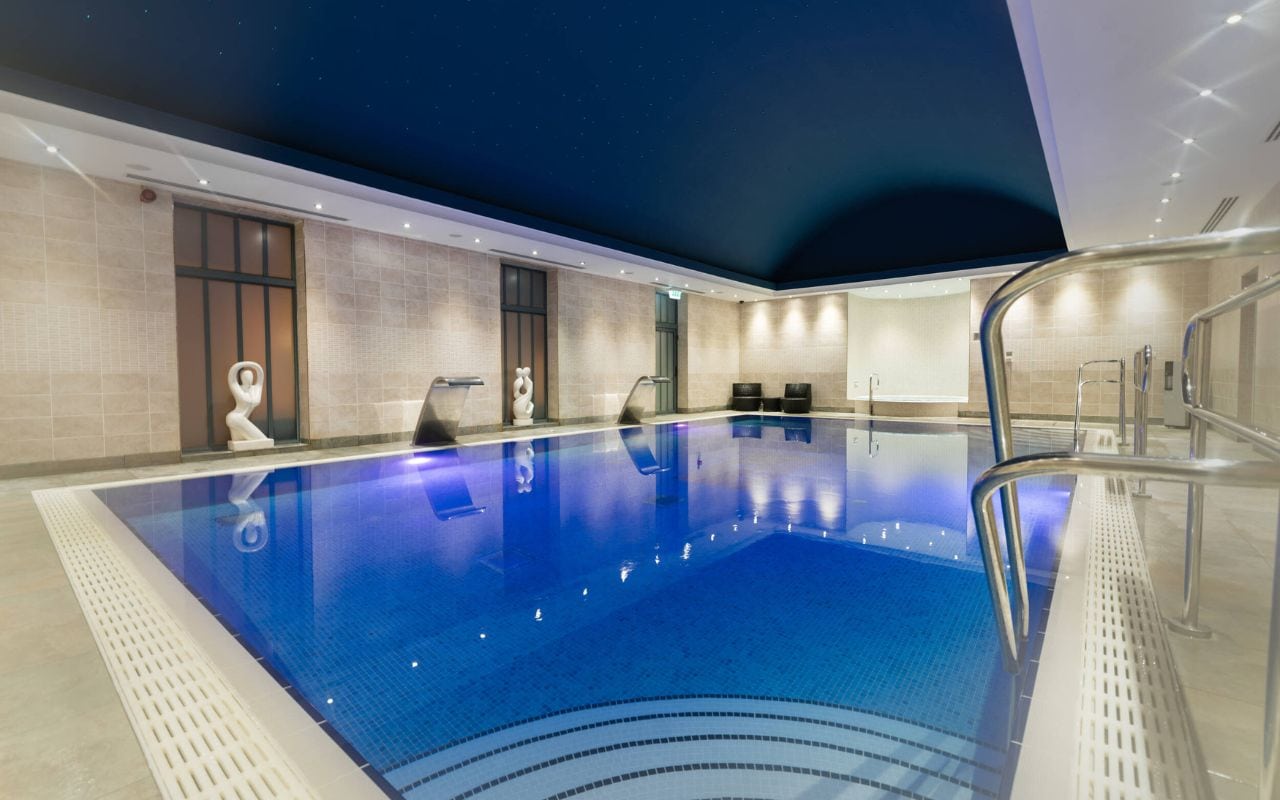 With plenty of down time, Fistral Beach Hotel and Spa also offers a great experience for those looking for some deep relaxation — the sauna, steam room, jacuzzi and vitality pool are open to guests all day and spa treatments range from body work and facials to  GAIA journeys and tailored treatments.
Removing yourself out of the spa and into a restorative yoga session is utter bliss and topping it off with a chef's special and recommended wine pairing feels truly indulgent, it does not disappoint. The Dune Restaurant offers a laid back luxe, beachside dining experience. Dining in yoga gear alongside 'date nighters' and couples on their weekend away feels comfortable and not out of place. Staff are friendly and not overly attentive and whilst the space is adult-only, there is a healthy mix of couples, friends, individuals, and family groups. With Dick Pearce wooden belly boards adorning the walls, a clear nod to the surf culture that's embedded itself at Fistral beach, The Dune Restaurant clearly draws strength from its ocean offerings. Fish lovers will be spoilt for choice, whilst vegetarians and meat eaters are amply catered for. All food is seasonal and freshly prepared.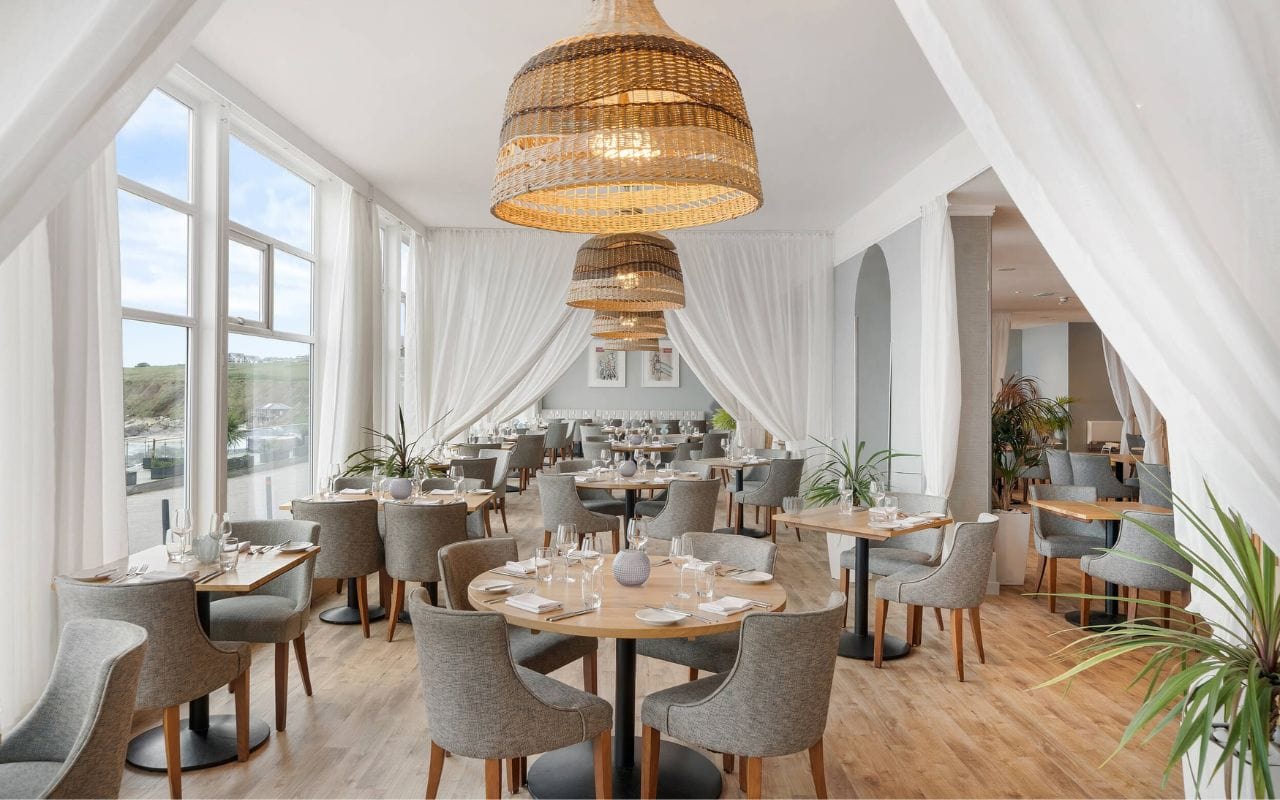 Sunday mornings Dru Yoga session with Kate Jones is a delight and possibly the highlight of the yoga offering. A thoughtfully put together class which feels accessible, energising, and intelligent in its approach. A flow which moves sequentially around the body, encouraging softness of joints and movement which is innately attuned to the flow of the ocean and the environment it's delivered within. Yoga in its truest sense, the class feels unifying, both internally and within the group, a perfect set up for breakfast with a view
before heading home.
The Fistral Beach Hotel and Spa Yoga & Wild Swimming experience really is a celebration of life, from movement to relaxation, food and wine, to the phenomenal setting on the beach. It's a great place to gather, or to escape to, for groups and individuals alike.
Yoga & Wild Swimming Weekend
The next yoga retreats start: Friday 6th October, 2023 and Friday 20th October, 2023. Enjoy two night's accommodation at Fistral Beach Hotel and Spa, exclusively for adults (single occupancy available); 3 yoga sessions over the weekend; Wild Swim session with coach followed by blankets and hot chocolate to warm up; breakfast in Dune Restaurant each morning; three-course meal both evenings (B&B option available); complimentary membership to Fistral Spa and gym facilities for duration of the break; 10% off spa treatments (pre-booking recommended); complimentary access to fitness classes – from £450 for two nights. Visit: fistralbeachhotel.co.uk @fistralbeachhotel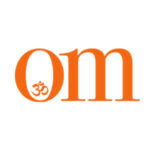 First published in November 2009, OM Yoga magazine has become the most popular yoga title in the UK. Available from all major supermarkets, independents and newsstands across the UK. Also available on all digital platforms.