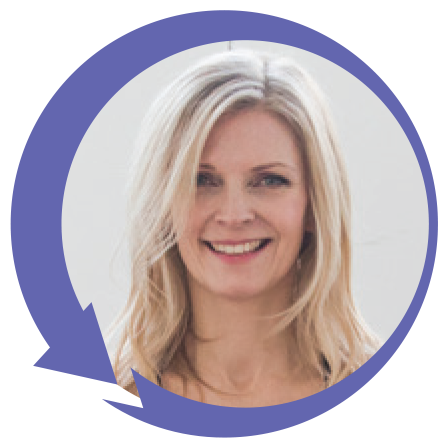 A 360º overview of...
Cow Head Pose (Gomukhasana)
This pose can help bring calm and focus to the mind, as well as provide a wonderful stretch to both upper and lower parts of the body
Cow Head Pose is an asymmetrical position in which your legs resemble the mouth of a cow and your arms look like the ears, one up and one down.
The benefits of this pose:
Stretches your ankles, hips and thighs.

Stretches your shoulders, arms and chest.

Focuses and calms your mind.
On an exhalation, fold forwards and rest the front of your upper body on your inner top thigh. Stay in the position for a few breaths. Lift up on an inhalation. Repeat on the other side.
Ask the person you are assisting to come into Cow Head pose with their left arm lifted.

Place your left hand on the back of their upper left arm.

l Gently pull it back and up as you press your right hand forwards against their left shoulder blade.

This will increase the stretch in the back of their top arm.
Cautions and modifications:
If your fingers don't touch behind your back, use a belt to make the connection.

If you are having difficulty sitting evenly, try placing a folded blanket on your heels and another one under them.
PREPARATION FOR COW HEAD POSE
COMING INTO THE POSE – LEGS
Bend your right leg and bring your foot under your left thigh towards your left buttock.

Turn your right foot to face backwards.

Bend forwards, press your hands on the ground and raise your hips.

Bend your left leg over your right leg.

Place your left foot behind your right thigh.
Roll your left thigh from the outside in.

Take your left foot back.
Have the tops of your feet on the ground and sit on your heels.

Have your toes pointing backwards.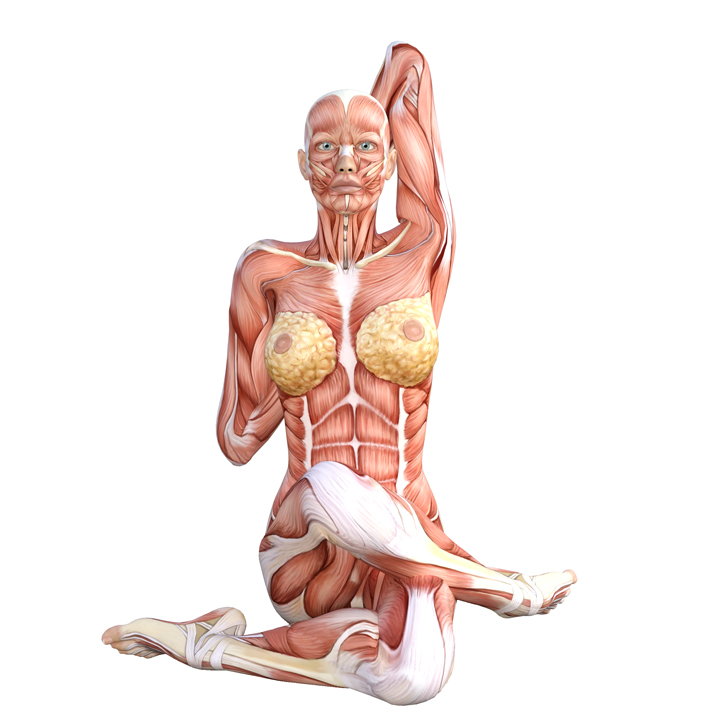 Face forwards and lift your torso upwards.

Avoid leaning to one side.

Keep your upper body balanced and centred.
COMING INTO THE POSE – ARMS
Bend your left elbow behind your back.

Internally rotate your left shoulder.

Take the back of your left hand towards the place between your shoulder blades.

Reach your right arm up and bend your elbow.

Bring your right fingers towards your left fingers.

Firmly grip your fingers or hands.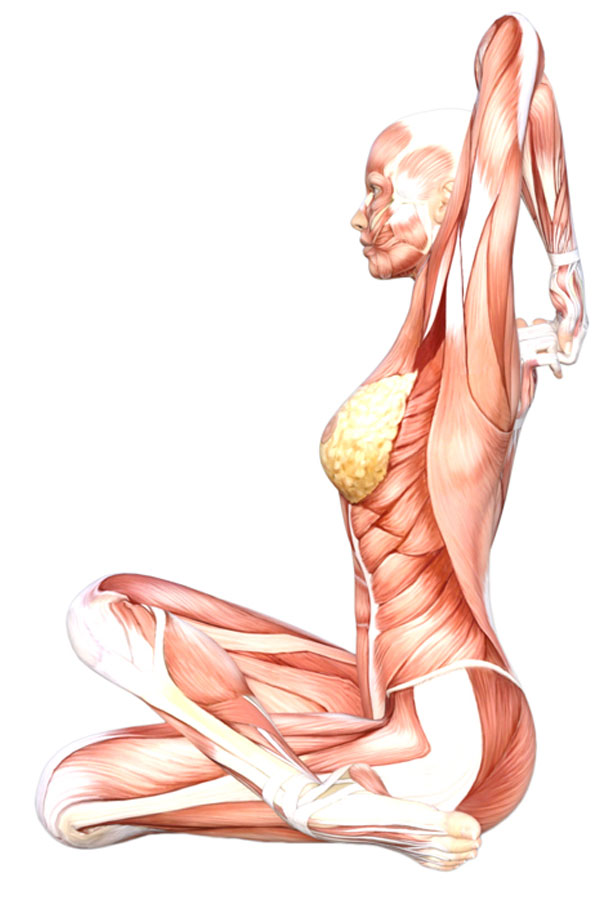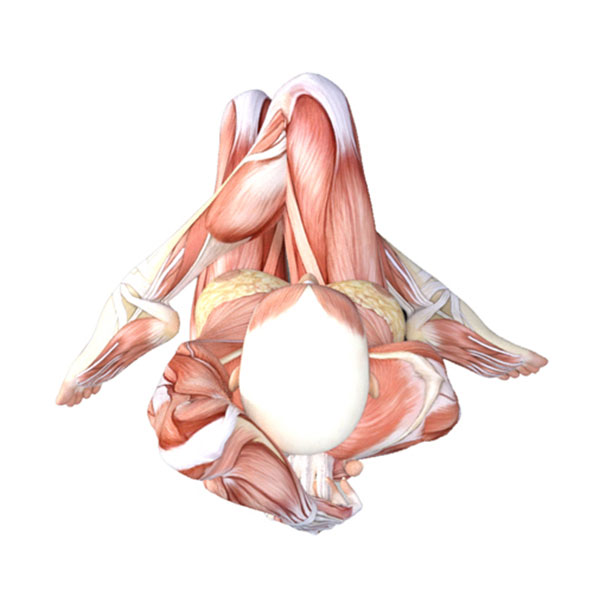 Your dristi (focal point) is at a fixed point straight ahead of you. Keep your gaze soft.

Alternatively you can close your eyes, with your eyelids light.
Press your shoulder blades inwards.
Take 10 steady breaths in the pose.
Repeat on the other side.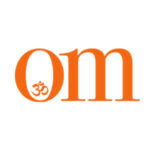 First published in November 2009, OM Yoga magazine has become the most popular yoga title in the UK. Available from all major supermarkets, independents and newsstands across the UK. Also available on all digital platforms.