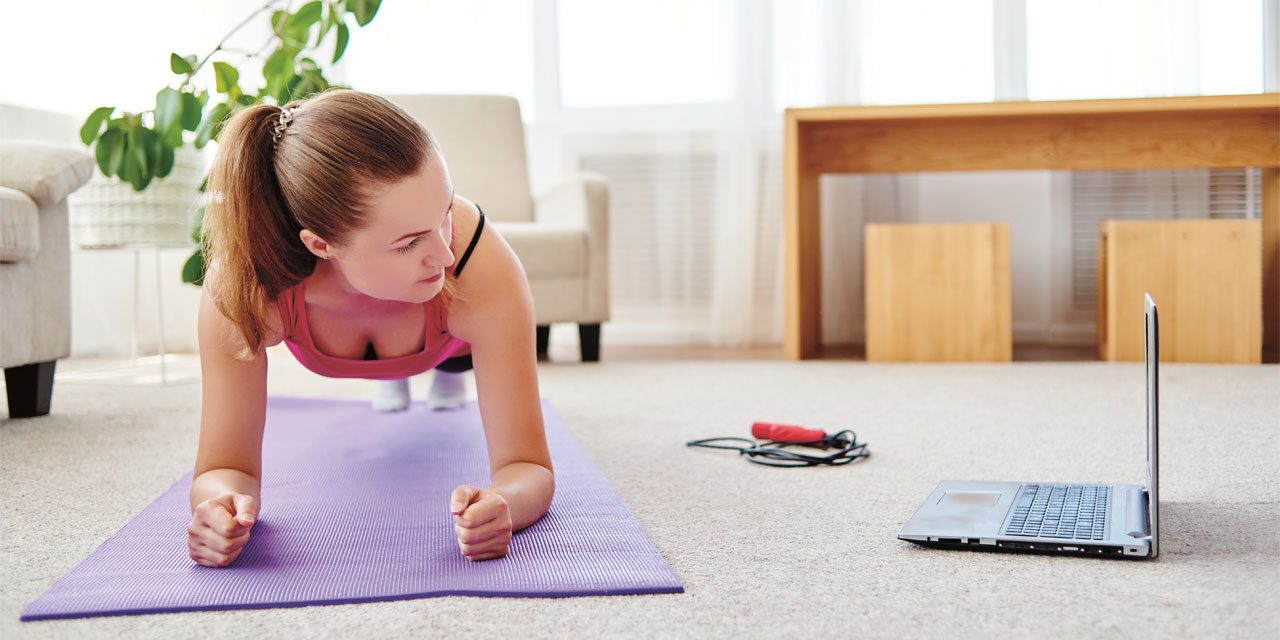 Yoga 24/7 - The best online yoga studios
With so much yoga online nowadays you don't even need to leave the house to get your yoga fix. Here's our quick guide to the best ones out there
Omstars is an online community built around the revolution of yoga, with a focus on life-changing content made for yogis by yogis. It is your yoga network to practice with beginner flows, handstands and yin, or binge watch philosophy and yoga TV shows. Omstars was founded by Kino MacGregor, an author, sought after yoga expert and one of the youngest certified yoga teachers in the ashtanga yoga tradition. She draws on her depth of knowledge and experience within the practice to ensure that classes and content are for everyone.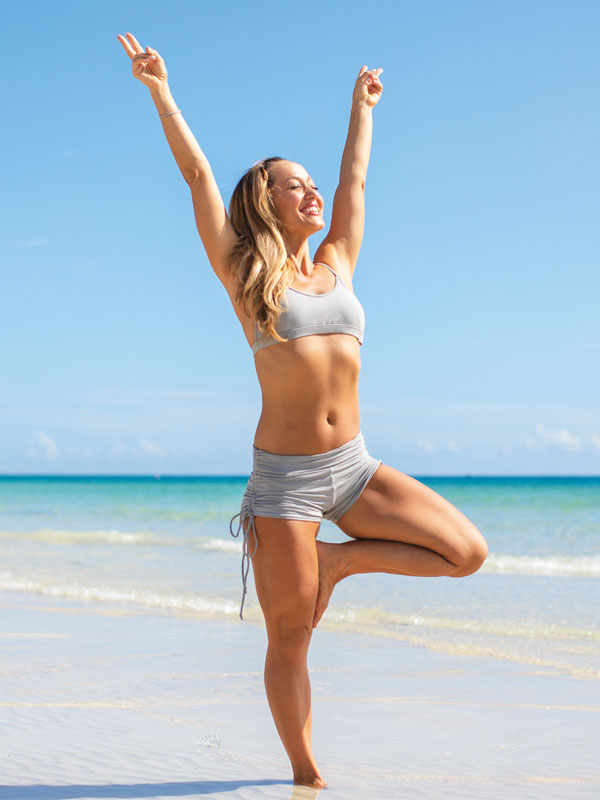 Omstars is a family of yogis united around shared values and you're invited to this intimate gathering of souls. It is your portal into the sacred space of yoga practice. The enlightening, authentic and life-changing content made by highly-trained yoga teachers supports you at every step. But, more than that, it is a community of spiritual seekers: in dark times, you will find the sustenance you need to keep going and, in bright times, your light will lift others.
This is a site that truly believes yoga is for everyone. The perfect body for the practice is the one you have. You don't need to be any particular size, shape or age to practice. You do not need to be strong or flexible to start. You just need to believe in yourself enough to start. When you begin the practice, you will break through mental barriers, heal old wounds, develop true self-confidence, discover inner peace, feel comfortable in your own skin and radiate with heartfelt happiness. Tap into a community of like-minded souls. Find friends that understand you. Feel a sense of belonging. Live with more purpose. Practice every day. Come home. Be an Omstars member today. Ready to join in?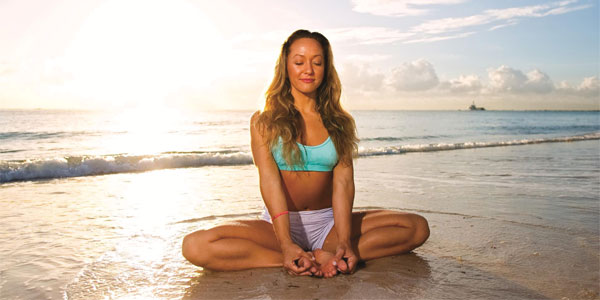 WHAT'S GREAT?
More than yoga classes, there is also a unique selection yoga philosophy classes, teacher development courses and daily live classes.
THE FACTS
Omstars is built by yogis for everyone. For less than the cost of one studio class, you get instant access to unlimited streaming of over 2,000 classes on all your devices.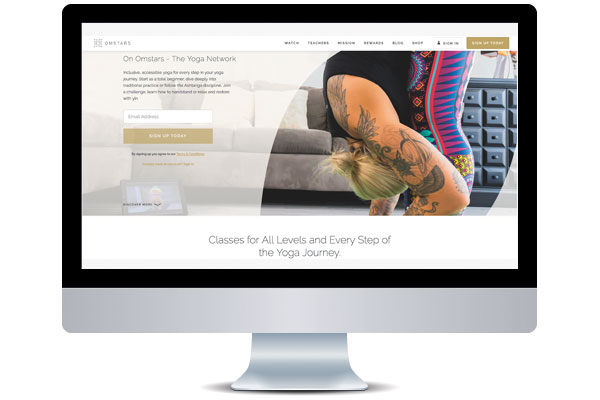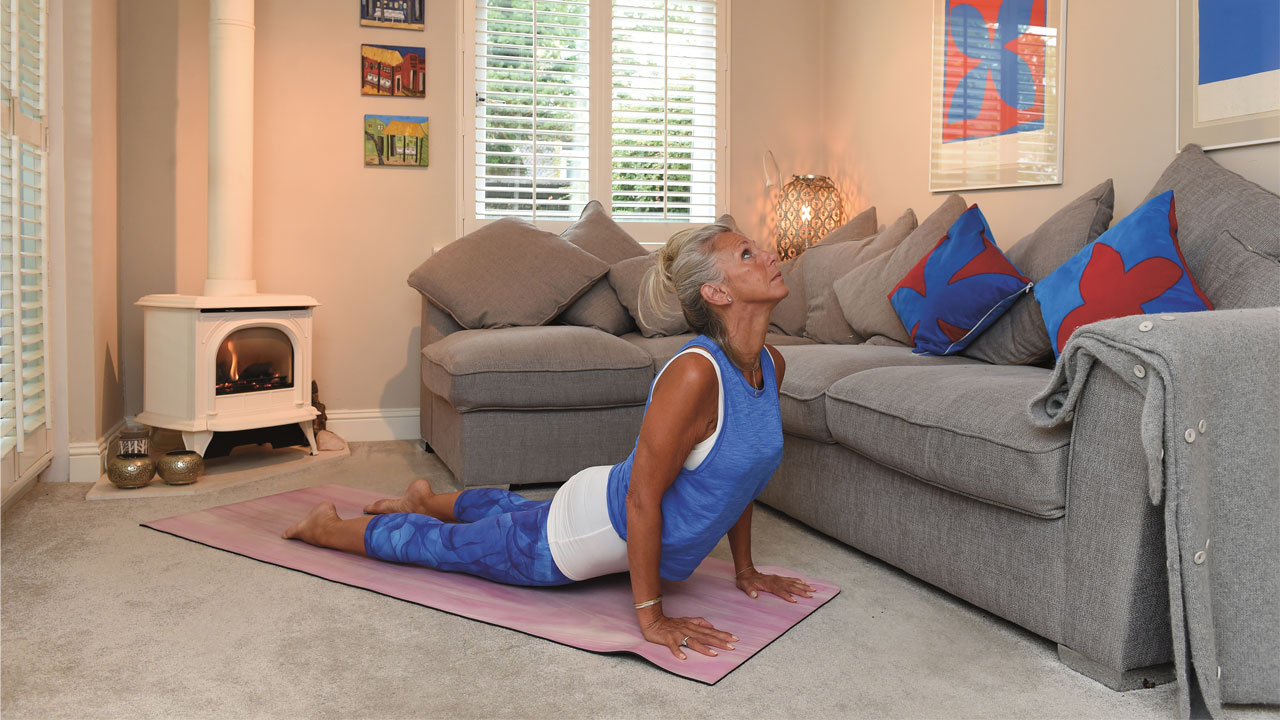 Customer retention is the number one problem for yoga teachers. According to the Harvard Business Review it's five to twenty-five times more expensive to find new clients than to keep existing ones. Do you want to learn how to captivate your clients by being totally unique and have them coming back week after week?
The Seasonal Yoga approach – an online training resource for existing teachers – has maintained a consistently high level of customer retention. It also has a track record of being a convenient way of helping people retain and attract new clients as well as giving them a whole new lease of life and improving their health.
Good yoga teachers are always learning, don't be left behind! You know your students best so why are they leaving your class? Are you sometimes bored teaching them the same old sequence of posture flows and do you feel your students may find your delivery and material a little boring?  Do they feel you are missing that certain something and you would relish some guidance on how to inspire your students to remain with you?
Do you feel like you need a little flash of inspiration every time you teach? Don't fear! Seasonal Yoga Online is there to help yoga teachers improve their content and inspire others – and students love it!
WHAT'S GREAT?
You can follow the online material at anytime, paced throughout each season, allowing an understanding of the seasons to build.
THE FACTS
You get healthier and happier; your business gets healthier; you learn an exciting new useful life skill and you can teach the Seasonal Teaching Points in your class immediately.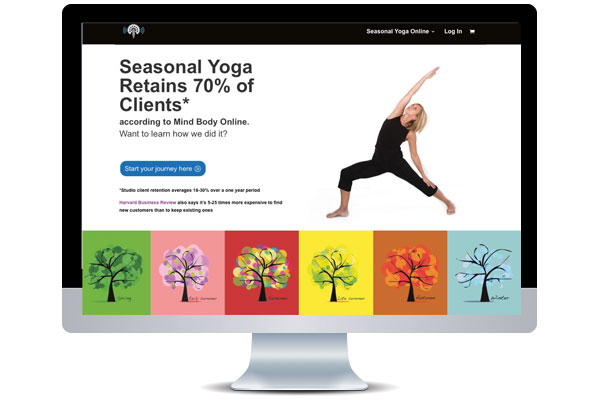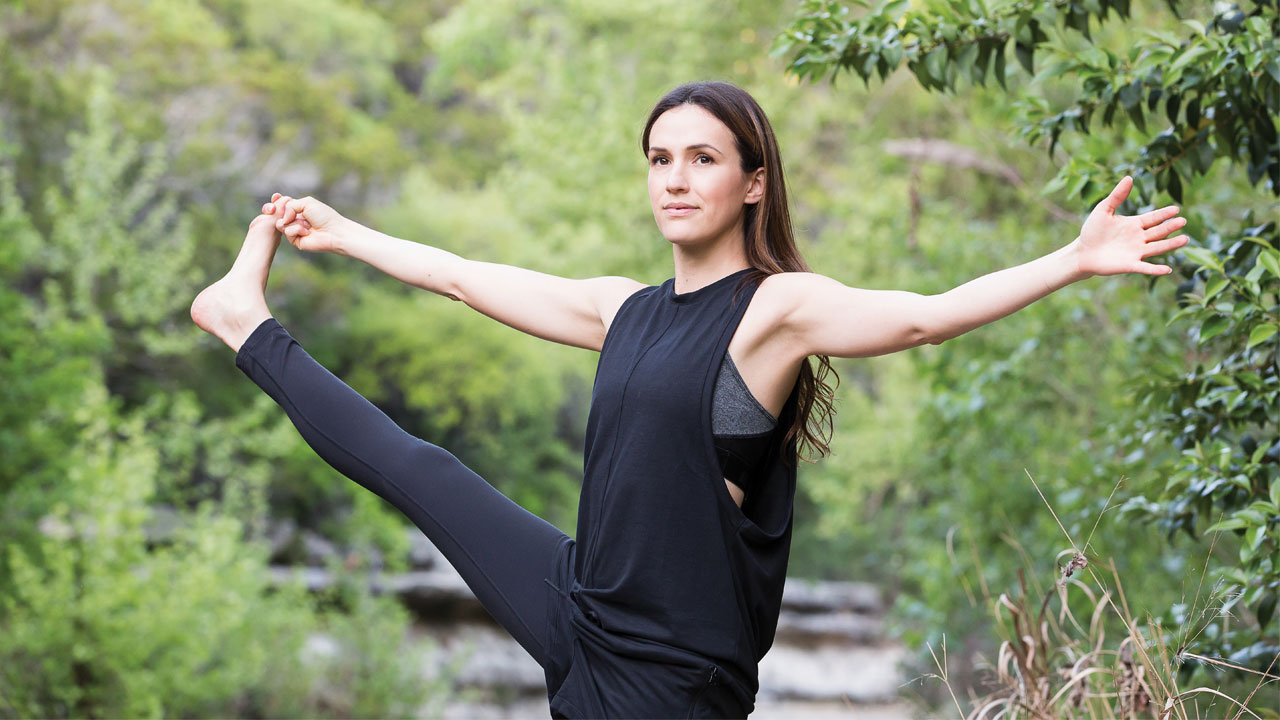 American YouTube sensation Adriene Mishler was featured in OM magazine earlier this year. The actress, yoga teacher and entrepreneur from Austin, Texas, has built up a huge following on the online video platform (almost 5 million subscribers on the last count, and over 400 million video views) with her free and hugely popular yoga videos. Her mission is to reach as many people as possible with her high-quality free yoga videos that will appeal to all levels, all bodies, all genders, all souls.
Browse the library to find a practice that suits your mood or start a journey toward healing. If you're new to yoga, check out the Yoga For Beginners and Foundations of Yoga series, designed to give you the tools to build a happy, healthy at home yoga practice. If you're ready to work up a sweat, try our Yoga for Weight Loss or Total Body Yoga playlists.
Calm and relieve a tired mind and body. Create space. Tone and trim. Cultivate self-love. Make time for you. Go deeper, have fun. Connect. Fall off the horse and then get back on.
Reconnect. Do your best, be authentic and find what feels good. You don't even have to leave your house.
WHAT'S GREAT?
Adriene Mishler's popularity is based on her easy, camera-friendly style and charm. People just want to practice yoga with her because it's fun. Accessible yoga for all.
THE FACTS
The best things in life are free…and that's exactly what Yoga With Adriene is. While you can buy merchandise on her site (t-shirts etc.), all classes are free via the YouTube platform.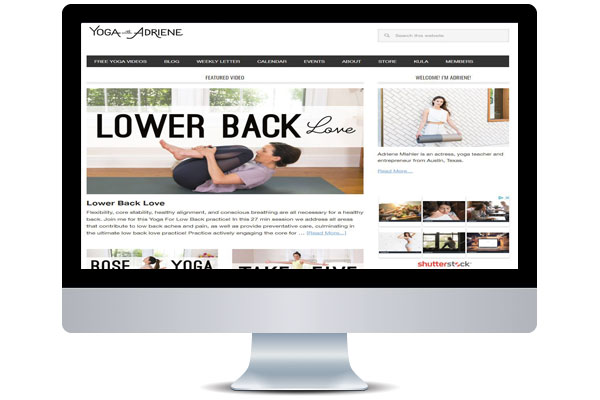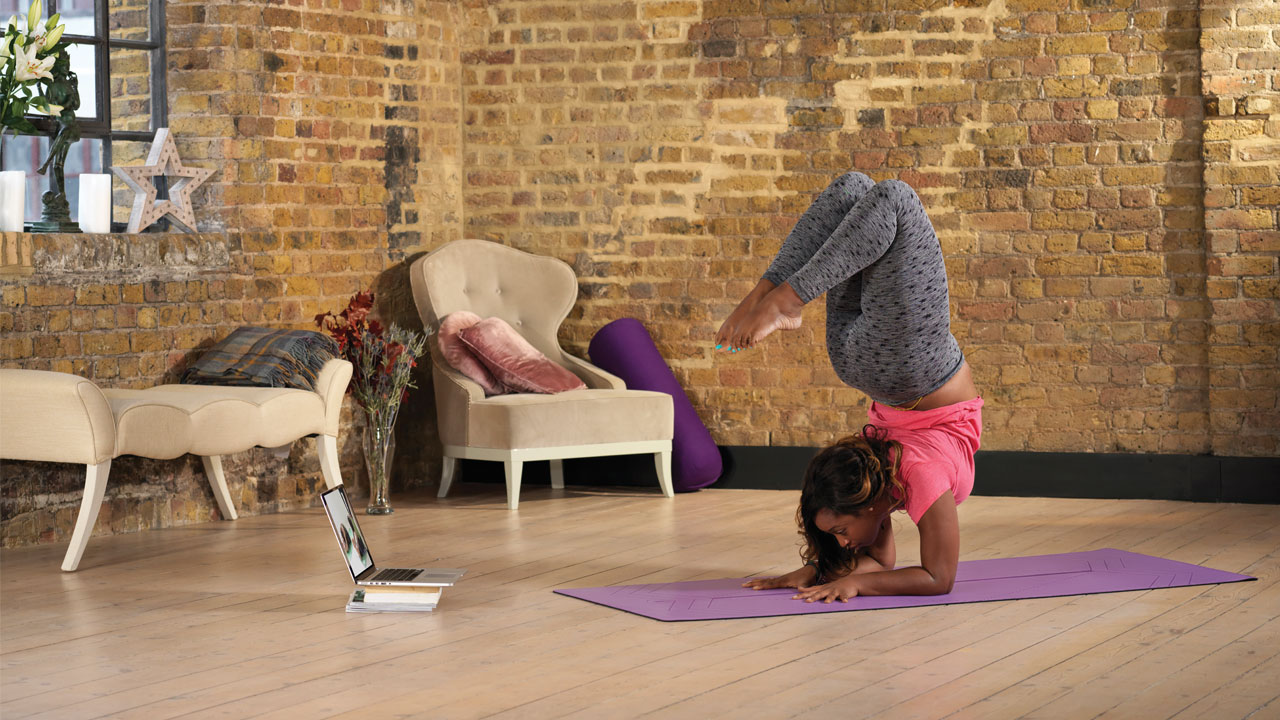 It's time to stand up and stretch out. Movement for Modern Life (MFML) is a UK-based online yoga platform, dubbed by Vogue as the 'Netflix of yoga'. It believes in 4 am starts in dodgy tracksuit bottoms.
Here the best teachers are your teachers. Join in for a class anytime, anywhere, on the website or download your favourite classes on the ios app. With thousands of classes to choose from, from two minutes to 90 minutes, search by duration, teacher, style, level, benefit or by emotion. MFML's Movers love the challenges and courses when they're moving towards a particular pose, like the crow or handstand challenge, or to sample different styles of yoga, movement and mindfulness knowing that the teachers are a handpicked selection of the very best. Or choose a challenge to help you to sleep better or try the most popular challenge, the 30-day Transformation Challenge, for a journey inwards and outwards!
MFML believes that when you move more, you live more. And it's not just about moving our bodies, it is enabling a community to move more freely to the future, towards a healthy, happy and sustainable life. MFML is exploring new ways to move more for our mental and physical health.
Join the Movement to hear from inspirational teachers, experts and motivational champions of change. Discover the small steps to inspire you to roll out your mat at home in the MFML community Movers group. Join the Movement and explore accessible ways to move more freely into a happier, healthier and more sustainable life.

WHAT'S GREAT?
Join in the innovative challenges with the very best teachers, or sign up to the most popular of all, the Transformation Challenge, for changing your inner and outer world.
THE FACTS
Thousands of videos with the very best teachers. Exclusive challenges and courses, from five steps to 30 days. Choose by level, style, duration, benefit, emotion or teacher. Brand new classes and inspiration every week. Start with a 14-day free trial.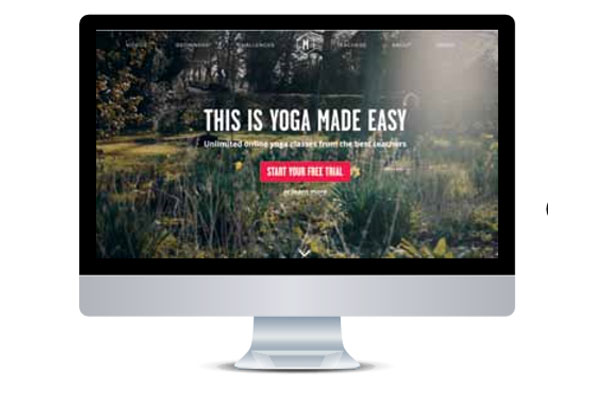 Missy White on Yoga Vibes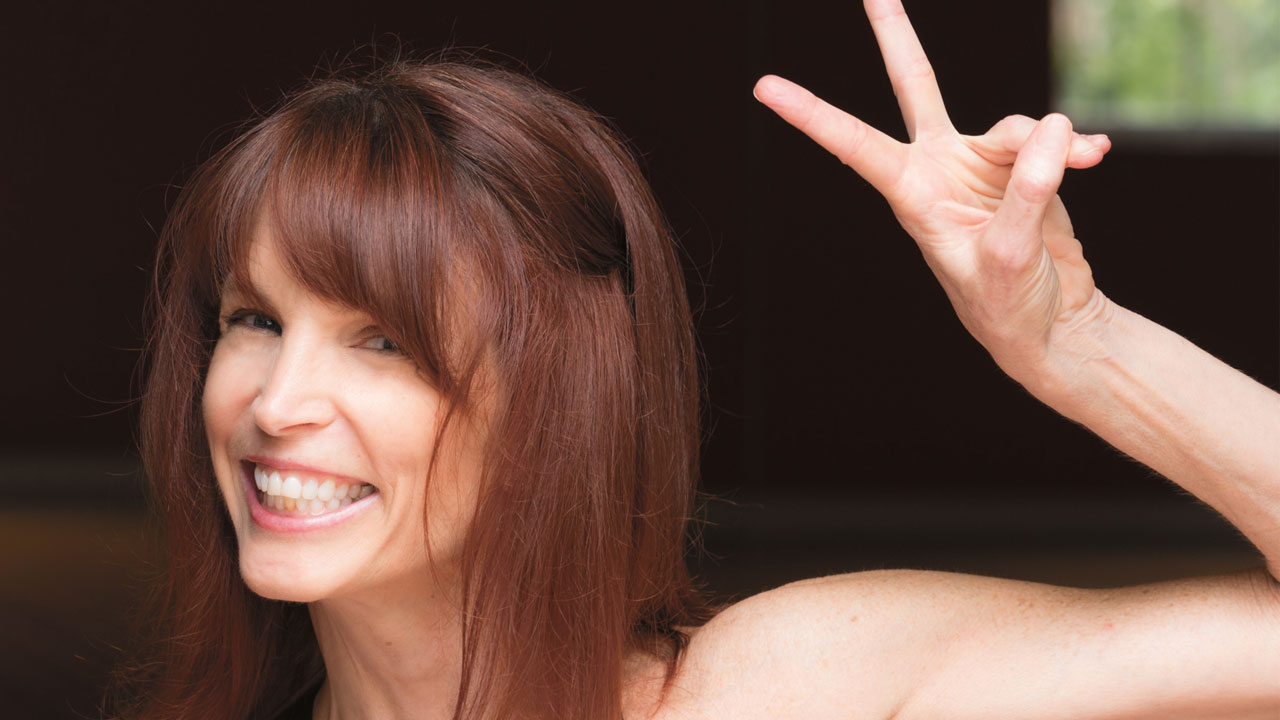 Online yoga classes with world renowned teacher Missy White — an E-RYT 500, Yogavated Athletic ambassador and creator of the 108 Asanas series — are available now at YogaVibes.com. Missy has taught workshops and at conferences all over the world from Yoga Journal Live to Sri Lanka to the OM Yoga Shows in Manchester and London. She is internationally recognised for her passionate teaching skills and her dynamic and innovated sequencing. Find Missy's creative, funky and signature classes on the Studio 108 channel and Funky Flow Experience on YogaVibes.com. One of the originators of online yoga, YogaVibes.com has over 5,000 yoga and fitness videos to choose from and there are new yoga classes added weekly. You can practice yoga anytime, anywhere 24/7.
Sign up now and receive $50 off a yearly subscription, just use the code: MISSYVIBES. Yogavated Athletics is a proud partner of both Yoga Vibes and Missy White — to wear Yogavated Athletics apparel and receive 20% off your order use the code: MISSYVATOR.
WHAT'S GREAT?
Online yoga classes with Missy White (E-RYT 500, Yogavated Athletic ambassador, creator of the 108 Asanas series) now available at YogaVibes.com.
THE FACTS
Creative, funky classes on the Studio 108 channel  at YogaVibes.com, thousands of other classes too .Receive $50 off a yearly subscription code: MISSYVIBES. Receive 20% off your order at Yogavated. com code: MISSYVATOR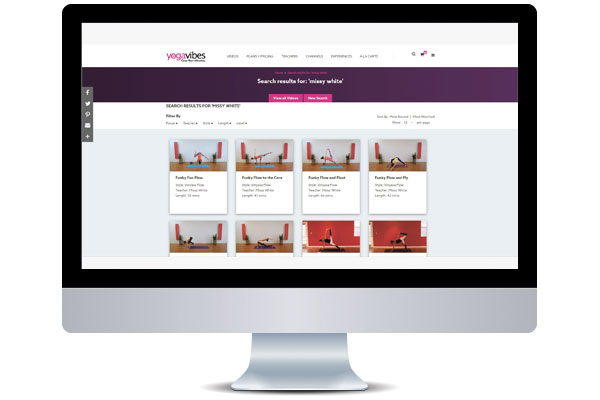 The Secret Writing Mantra
You'll find all sorts of videos on the Daily OM site, from simple yoga classes to psychology and spirituality lessons, through to chakra dancing.
You'll also find a great yoga and writing course run by OM's own regular writer, David Holzer, who will help unlock your creativity and help you put pen to paper with panache. You'll learn a simple yoga sequence and an approach that enables you to begin living a fulfilling, healthy and rewarding writing life.
The sequence and the writing exercises are all based on Holzer's own experience as a professional writer and yogi and are powerfully transformative. Feel the delight that comes with finding your writing purpose.
Discover how to melt away the stress and anxiety that can often block your writing. Experience the power of yoga to improve your physical, mental and spiritual wellbeing. Surprise and empower yourself. Transform your writing forever
WHAT'S GREAT?
Receive a new lesson every week for eight weeks (total of eight lessons). Each lesson is yours to keep and you'll be able to refer back to it whenever you want. And if you miss a lesson or are too busy to get to it that day, each lesson will remain in your account so you won't have to search for it when you're ready to get back to it.
THE FACTS
Pay what you can afford. Choose how much or little you pay from various options ($15, $35 or $50) via the secure payments system.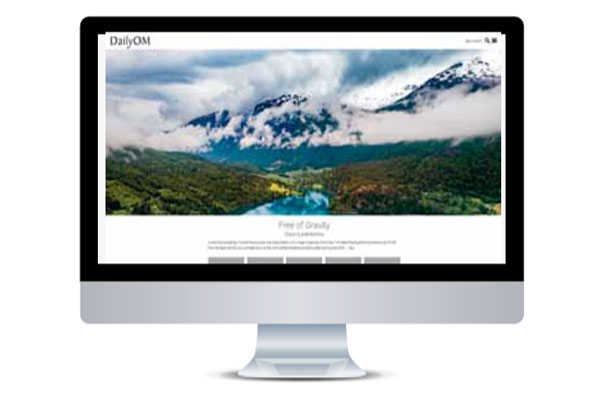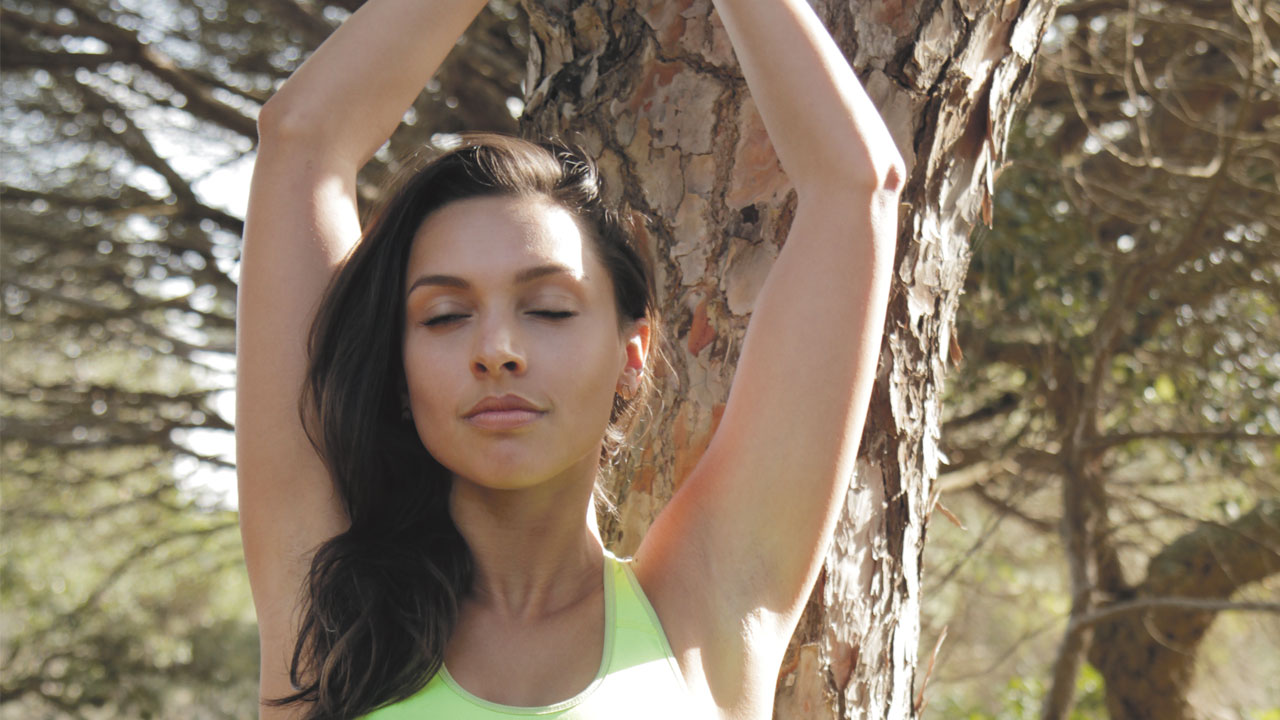 From yoga and meditation through to Ayurveda, mudras, philosophy and pranayama, Dru Yoga Online guides you on a journey of self-exploration and transformation.
Interestingly, Dru comes from the Sanskrit name for the North Star, Dhruva, meaning constant, immovable or fixed. It is the point around which the whole world seems to revolve. The aim of Dru? To help us get to and live from that still point of inner connectedness. Known as a therapeutic style, Dru Yoga is also evidence-based, shown to dramatically reduce back pain and stress as well as increase our emotional wellbeing. So, whatever your age, fitness levels or health goals, it is one of the most adaptable and inclusive forms of yoga on the planet.
Dru Yoga focuses primarily on activating and empowering not just the chakras, but also the five layers, or koshas. This means that each class not only focuses on the physical and breath, but also on enhancing energy flow, emotional balance, mental clarity and of course, the deep point of stillness within – the Dru point.
Dru is also a social enterprise and has been sharing inspiration and yoga teacher training world-wide for over 40 years. The online platform showcases Dru's top international experts who are there to guide you on your yoga journey. 
Dru's mission: To transform the world by giving people the tools to transform themselves.
"In my entire career I have never found anything as effective as Dru Yoga for resolving back pain." Pepe Reina - Napoli & Liverpool Football Club

"Dru Yoga should be available in every G.P. surgery." Dr Hilary Jones - Practising G.P. & Medical TV Broadcaster

WHAT'S GREAT?
Dru Yoga is graceful, powerful and transformative. Focused on empowerment and inclusion, you'll feel amazing after every session.
THE FACTS
Free 30-day trial. Challenges to guide your home practice. Motivational online community. Choose from themes or browse the library. Downloadable classes. Watch live master-classes. Taught by experts.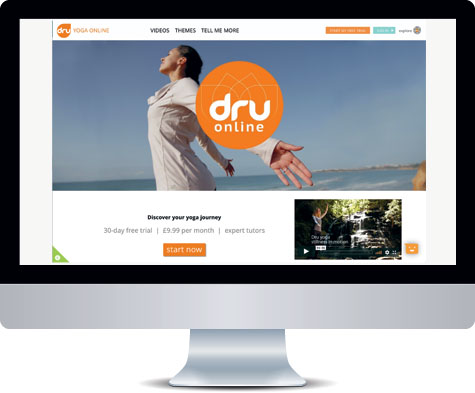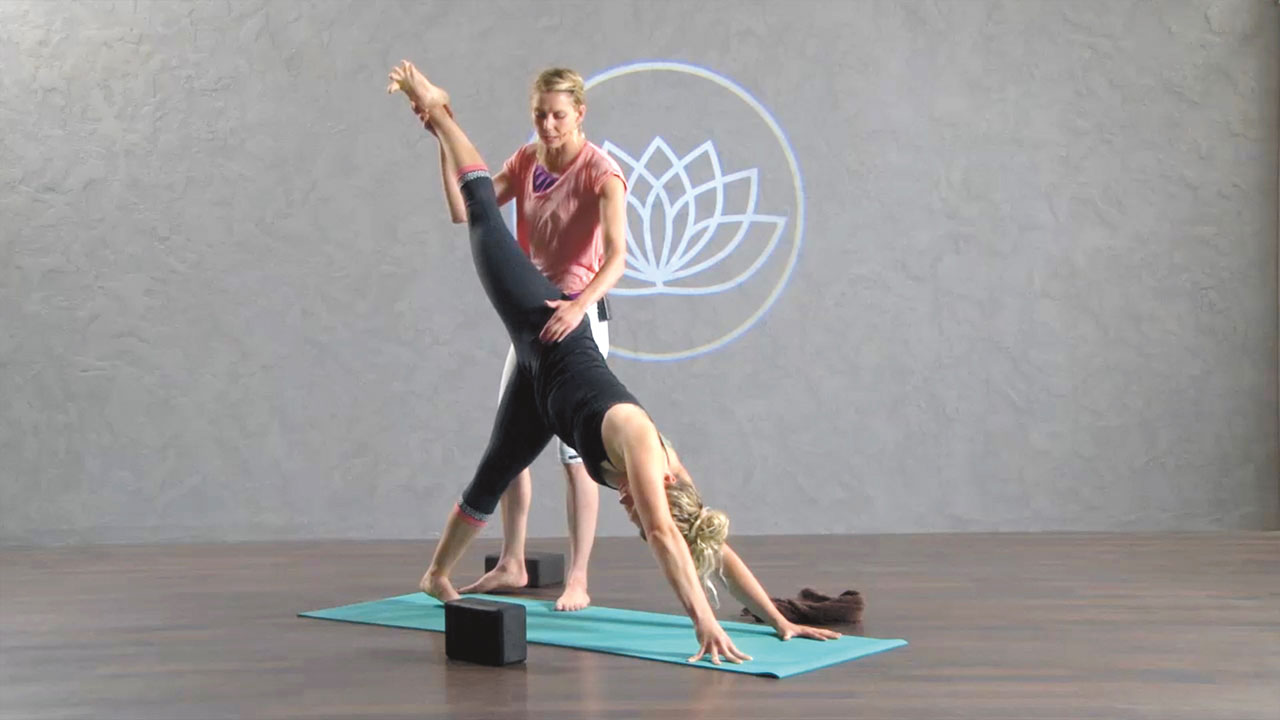 With YogaDownload.com you can throw away the script, think outside the studio, and build the yoga practice that works for you: your way, on your time!
Discover new teachers, styles, and inspiring places to take your yoga with an ever-growing library of 1,500+ online yoga, fitness, pilates, and meditation classes as well as 44 targeted programmes from internationally acclaimed yoga teachers. Now, with the new app available on both the Apple and Android stores, it's easier than ever to take your practice on the go! YogaDownload has been offering yoga for every body, ability, time and place since 2006.
It's now time to personalise your practice!

WHAT'S GREAT?
YogaDownload's teachers are down-to-earth and knowledgeable, with some of the highest-rated classes on the web.
THE FACTS
250,000 members from over 56 countries, 1,500+ exclusive classes, over 50% of which have a 4.8 star rating or higher.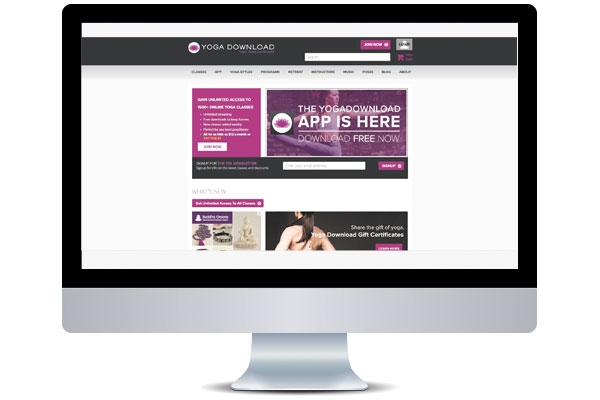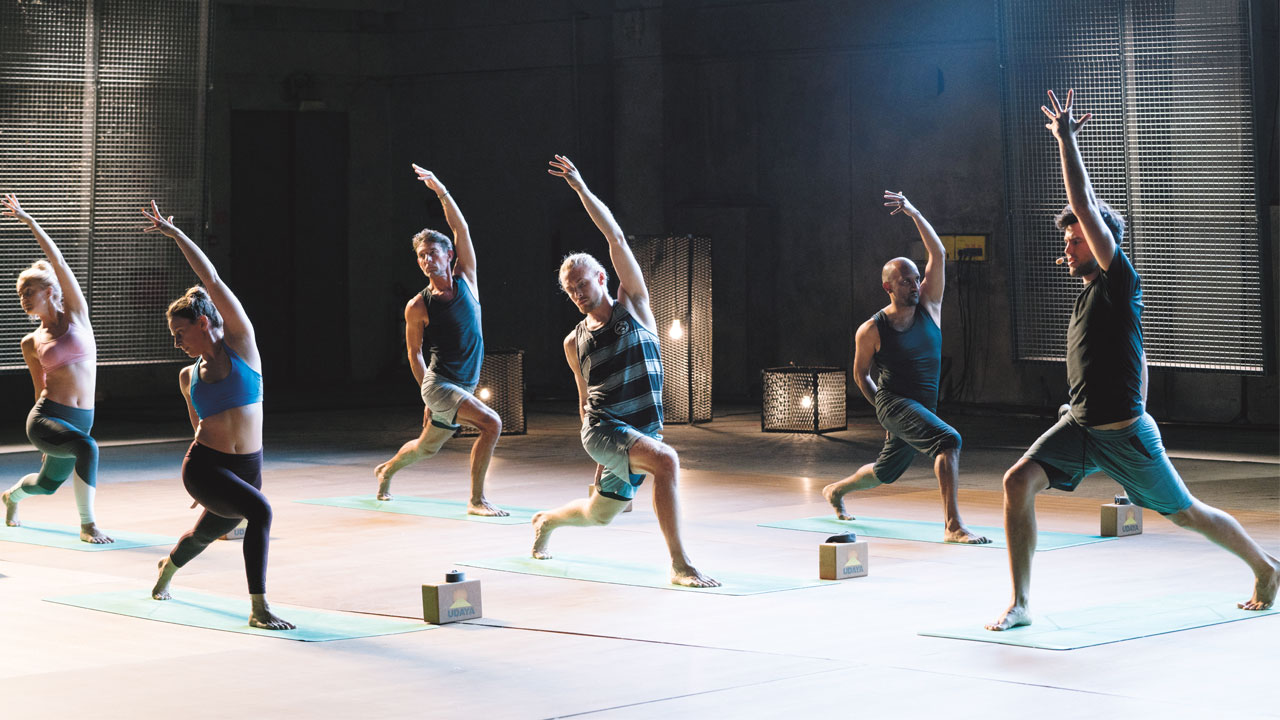 UDAYA Yoga & Fitness is a yoga, health and wellness lifestyle company that produces HD streaming, cinematic yoga and fitness classes on udaya.com. The website is an at-home hub featuring thousands of classes which can be easily managed through the advanced search and personalised calendar functions. Udaya.com streaming members are provided with new classes each week for maximum variety and unlimited access to the class library, which includes programmes, challenges, nutrition and cooking videos, as well as live music performance videos with world-renowned kirtan artists and musicians such as Dave Stringer, Masood Ali Khan, Spring Groove, and Sheela Bringi, to name a few.
Along with an incredible variety of online classes, The Ultimate Yogi with Travis Eliot is UDAYA's flagship programme and continues to support people in changing their lives through mind-body awareness over the course of 108 days of yoga and meditation. Other in-depth and dynamic programme sets include SmartFLOW yoga with Annie Carpenter, Yoga Warrior 365 with Rudy Mettia, Mythic Yoga Flow with Sianna Sherman, Find Your Practice and Deepen Your Practice with Vytas Baskauskas, Yoga Elementals with Tony G, and Liquid Asana LIVE with Micheline Berry. Each class is captured using cinema industry camera equipment and an experienced film crew. Filmed using multiple camera angles to encapsulate every aspect of each pose and instruction.
Udaya's goal is to ensure you are getting the ultimate at-home yoga and fitness experience.
Its family of yoga and fitness teachers have hundreds of years of combined experience and training. Each teacher has honed their specific skills and practice over the life of their career – they are excited to share their knowledge with you in the comfort of your home.
WHAT'S GREAT?
Enhance your practice and discover your best self with the highest quality, cinematic online yoga and fitness videos.
THE FACTS
Unlimited HD streaming yoga & fitness. Thousands of classes. 25+ styles of yoga & fitness. 90+ teachers. Five to 60-minute classes in all levels. Music videos. Nutrition & recipes. Streaming access to Udaya's programmes. No risk. Cancel anytime.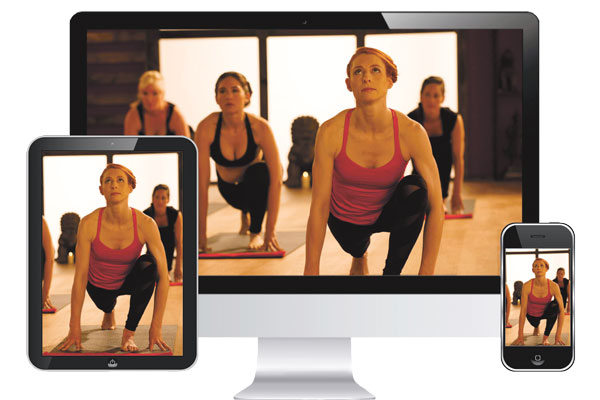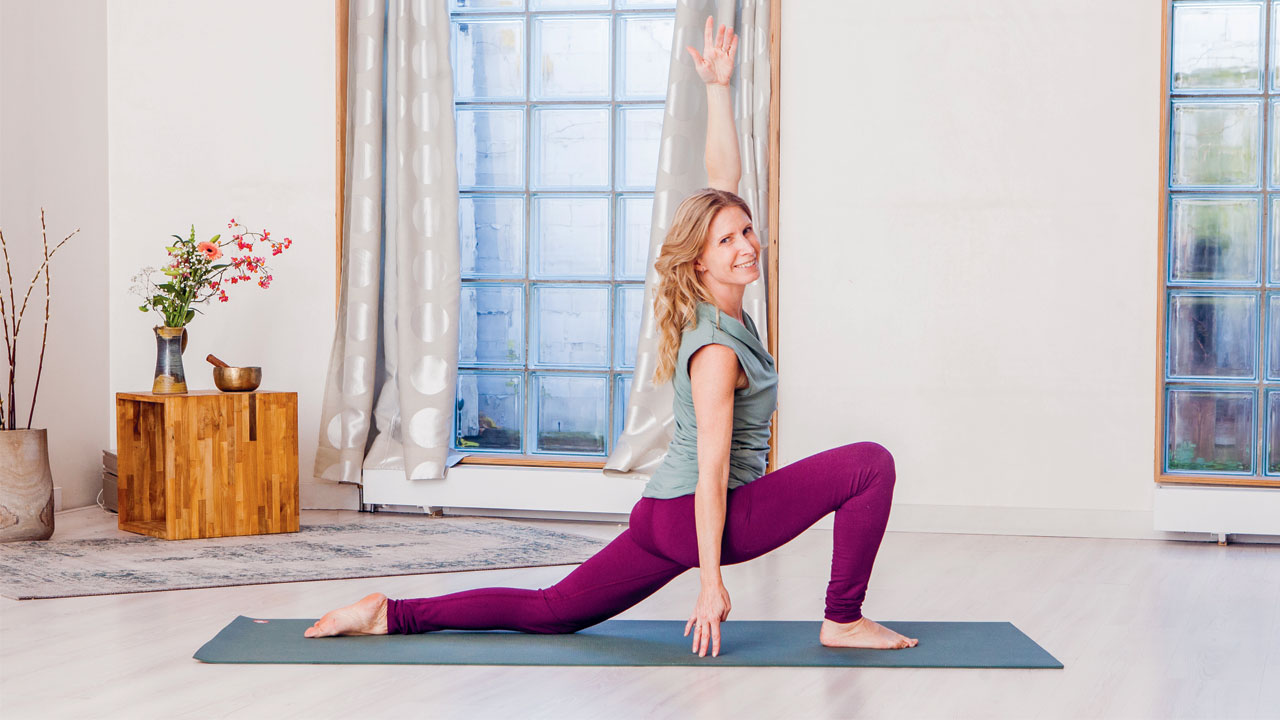 EkhartYoga was born from Esther Ekhart's dream to share the love of yoga, and today thousands of students around the world practice yoga and meditation with her online studio. It offers access to almost 3,500 yoga and meditation classes from renowned teachers, including David Lurey, Katy Appleton, Julie Martin, Anat Geiger, James Reeves, MacKenzie Miller, Jeff Foster and, of course, Esther Ekhart.
Whether you're new to yoga or a seasoned practitioner, you will find something to suit your level and needs. EkhartYoga offers everything from dynamic styles like Vinyasa flow and Hatha, focusing on strength, stability and fitness, to slower, mindful practices like Yin yoga and meditation, which allow for deeper connection with your body and mind. In addition to new, daily classes, you will also find guided programs and challenges, inspiring playlists and an extensive library of resources for learning, including articles, pose guides and yoga sequences.
EkhartYoga emphasises the importance of function over form and embraces the ethos that yoga poses should serve our bodies, rather than forcing our bodies to fit yoga poses.
It encourages students to get to know their own bodies and practice with the aim of feeling better in body and mind. Creating positive change and transformation through yoga remains at the heart of everything EkhartYoga does.
WHAT'S GREAT?
High-quality yoga and meditation classes from a variety of experienced and passionate teachers, supported by personal advice and guidance. 30-day free trial for OM readers, just enter the code OMMAG at signup. Valid until August 31, 2019.
THE FACTS
Almost 3,500 yoga and meditation classes in different styles, guided by over 40 international teachers. New classes uploaded every day.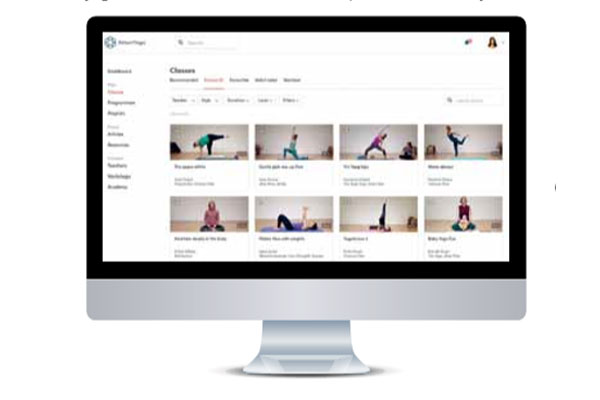 The Science of Teaching Yoga for athletes - 40-hour online immersion Course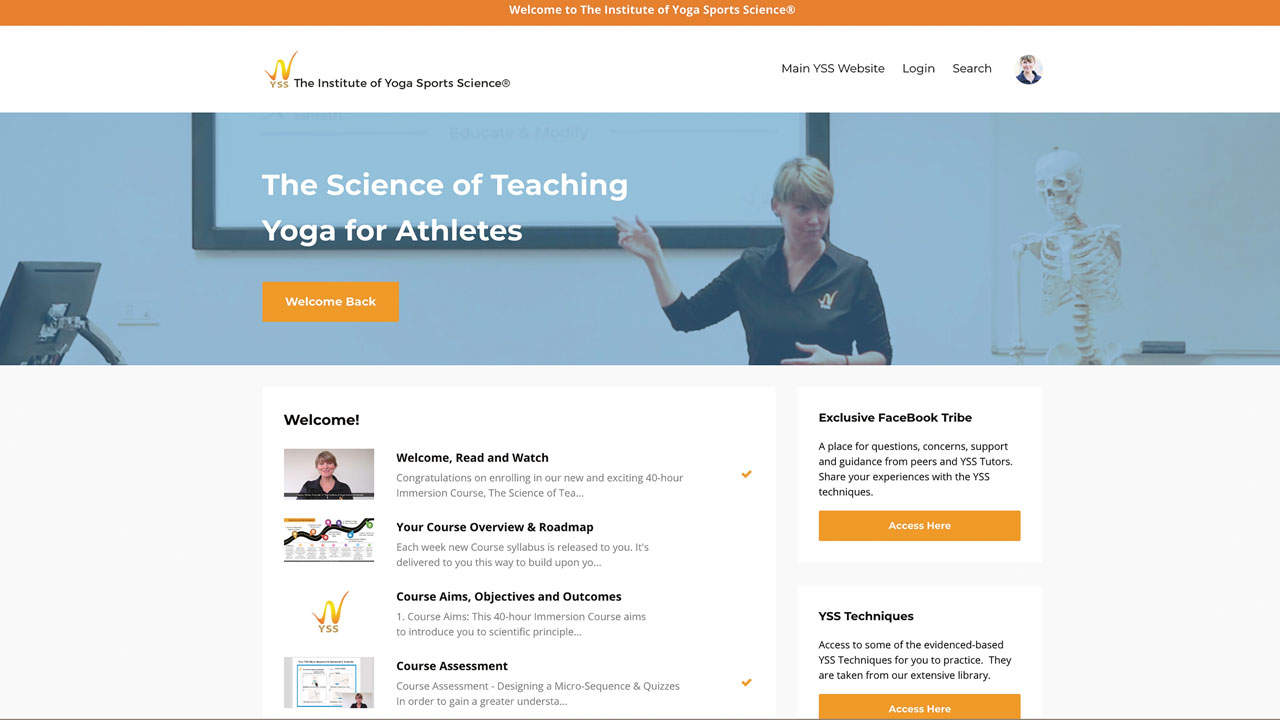 Build your confidence as a yoga teacher when you immerse yourself in discovering the science behind teaching yoga for the athletic population.
Explore how to functionally and biomechanically deconstruct poses and bring them to life through understanding the science of sequencing. Learn how to apply your knowledge and communicate the benefits of sports-specific yoga.
WHAT'S GREAT?
Monthly Facebook LIVE sessions with yoga sports scientist, Hayley Winter, to explore sports-specific poses. Exclusive Facebook group. Study at your own pace.
THE FACTS
40 hours; 7 weeks – time released; one year full access; certificate of (successful) completion; Yoga Alliance CEU; bonus section.
instituteofyogasportscience.mykajabi.com/ yss-immersion-course
Divine Yoga with Jane Oppegaard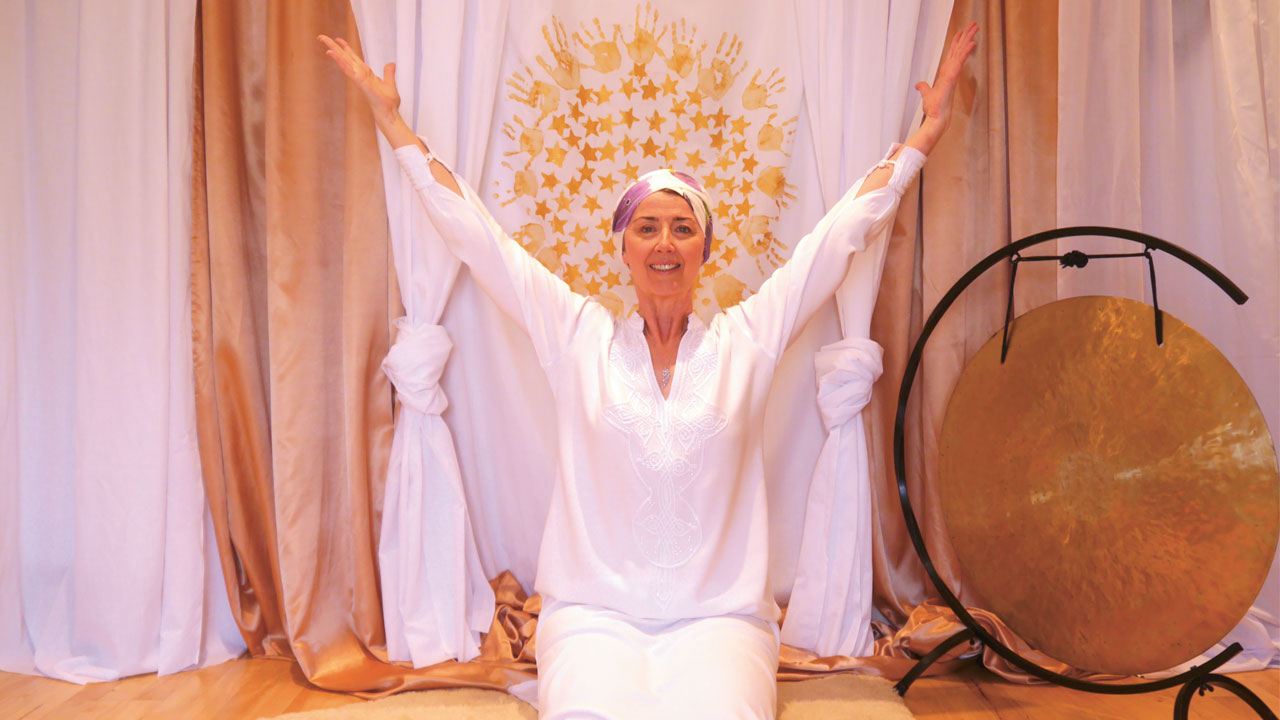 Kundalini yoga creates a deep soulful connection within, releasing blockages throughout your body on an emotional, mental, and physical level, allowing you to bring peace, clarity and freedom into your life. Divine Yoga with Jane Oppegaard will provide you with a nurturing, powerfully heartfelt practice that will give you the strength and connection to a happier, healthier, peaceful life, whatever your age.
As a keen energy-healing advocate who started yoga in her late 20's seeking pain relief from her scoliosis, she has had all aspects of her life transformed by kundalini yoga, or the 'yoga of awareness'. A wonderful blend of spiritual and physical practices, a typical class combines movement, postures, breathing, eye focus, meditation and mantras. When you join the platform you will enter a small, select zone of classes that will give you exactly what you need depending on the energy of that time, right here, right now, taking into consideration planetary alignment, the moon and numerology. It really is about living in the moment, being present and balancing your energy to live to your true authenticity. With Divine Yoga you do not just get a platform, you get support from Jane Oppegaard, plus a community with a private Facebook group to share your experiences with others.
WHAT'S GREAT?
Kundalini yoga creates magical transformations, uniting the finite with the infinite, connecting you to a happier, healthier, more positive lifestyle.
THE FACTS
12 classes a month are available on the platform, with a variety of meditations, yoga sets and quick fix classes for when you are short on time. You'll also find classes that focus on specific areas, such as your back and breathing, that are available at all times. Plus: every month there's a live get together, with a yoga class, Q&A section, and a closed Facebook group community.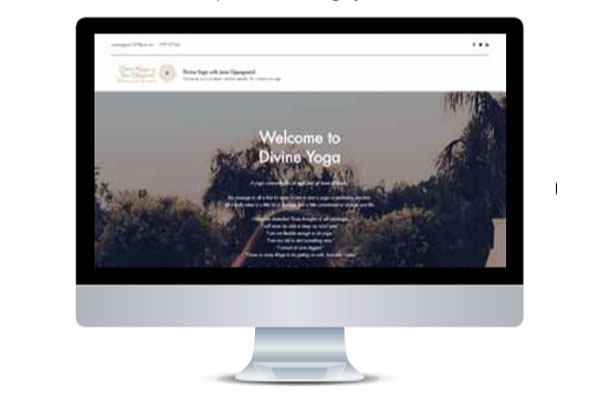 Yoga Dealer Practice Online!
Yoga Dealer Productions says it designs and manifests yoga, meditation, transformation, and celebration intentions. Founded by world teacher, Michael Gannon, these are captured live and offered to students worldwide to practice online.
In 2011, Gannon became a pioneer in the digital yoga field by releasing the first ever Ashtanga yoga app for the iPhone and Android, Ashtanga Yoga with Michael Gannon (ashtangayogaapp.com).
He gradually reverted back to spending more time in the classical yoga teaching methods. He designed and built one of the most beautiful brick and mortar yoga schools on the planet, Yogaloft Playa del Carmen, which opened in the Mexican Riviera Maya in 2013. He continued by spending years researching and writing his first physical, hardback book, Ashtanga Yoga Made Simple: A Practice For All Levels, published in 2018 (yogaloftplaya.com).
He has now moved back into the online yoga world with Yoga Dealer Practice Online! This consists of: new Gannon Yoga Master Classes and Workshops for practice online; live online classes directly from Yogaloft Playa del Carmen; plus, previously distributed Gannon Yoga DVDs now repurposed for practice online. Something very special are Yoga Dealer Productions 'Digital Festivals. These are Practice Online versions of live yoga festivals that take place in Mexico, two or three times a year.
This includes AshtangaPalooza, VinysasaPalooza and other similar festivals to come. So, if you can't make it to Mexico to participate in person, you can own the virtual festival for online.
This makes available individual festival sessions or the entire two day catalogue of up to 20 sessions for  each festival.
WHAT'S GREAT?
Not only online classes and workshops, but complete digital catalogues of Yoga Dealer Productions 'two-day festivals, like AshtangaPalooza and VinyasaPalooza.
THE FACTS
Yoga Dealer Practice Online! includes world teachers beyond Michael Gannon that participate in the Live Palooza Festivals: David Kyle (Puerto Rico), Johnna Smith (USA), Wayne Krassner (USA), Jorge Espinosa (MEX), and new teachers each festival.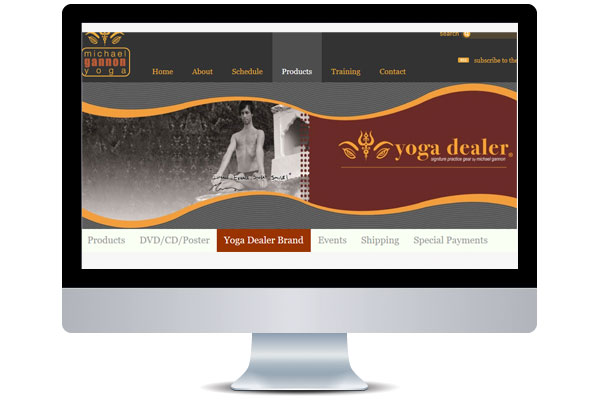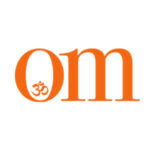 First published in November 2009, OM Yoga magazine has become the most popular yoga title in the UK. Available from all major supermarkets, independents and newsstands across the UK. Also available on all digital platforms.