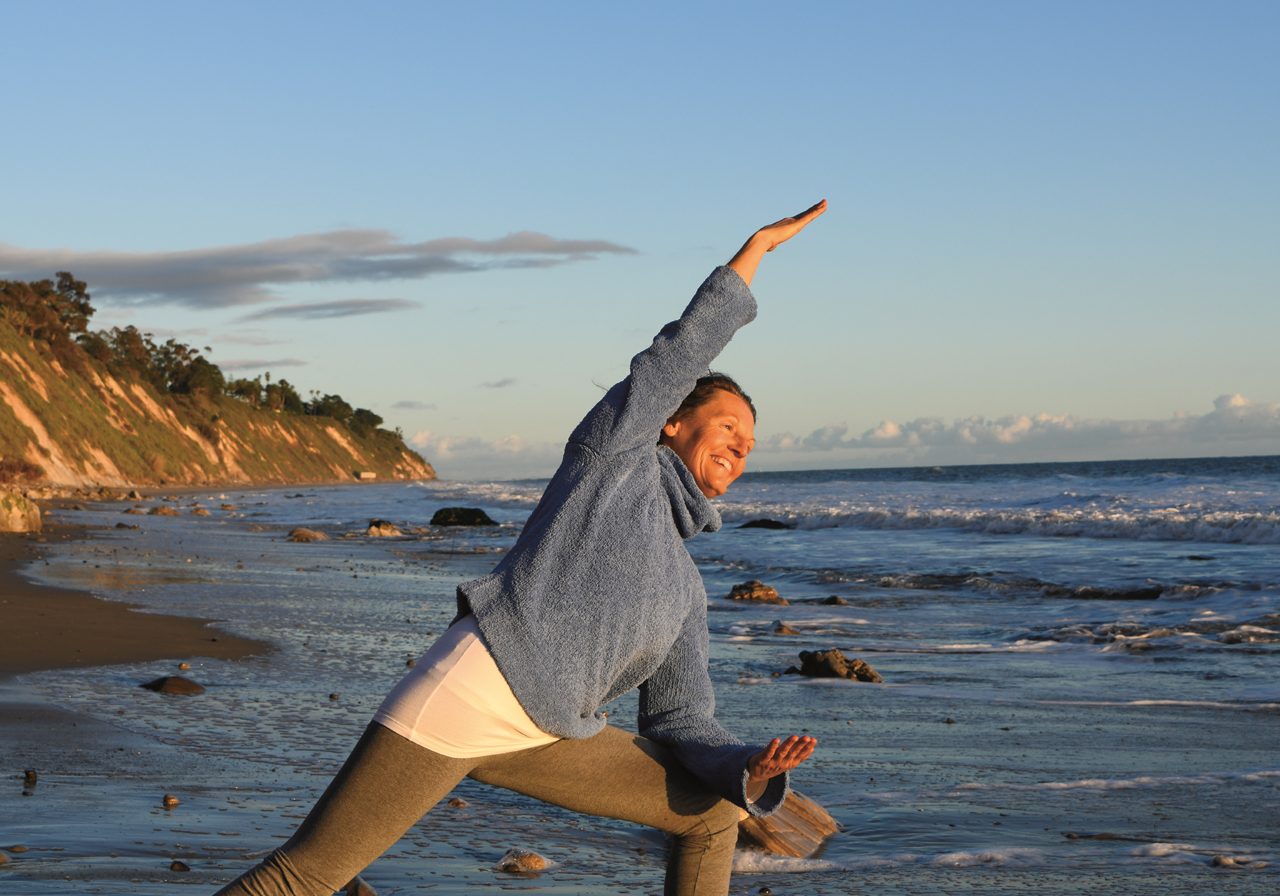 Imagine going to one of the best academic departments in one of the world's top medical schools, an institution with indisputable credentials, and training to be a yoga teacher: now it's possible in the Department of Psychiatry and Behavioural Sciences in the School of Medicine at Stanford University
Yoga teacher training (YTT) courses come in all shapes and forms. Now, in a move that could trigger a new trend among professional academic education providers in the West, the Department of Psychiatry and Behavioural Sciences in Stanford University's prestigious Medical School is launching its own YTT.
If you've not heard of Stanford University, it was ranked third in the Times Higher Education World University Rankings 2 019 (behind only Oxford and Cambridge in the UK and the famed Massachusetts Institute of Technology, or MIT, also in the USA). The Department of Psychiatry and Behavioural Sciences of Stanford Medicine is among the world's best, recognised f or its scientific, educational, and clinical excellence. The new initiative – known as YogaX (yogaxu.com) – is an innovative research and therapeutic yoga programme with a three-pronged mission: to provide YTT courses; continuing education opportunities f or qualified yoga teachers and other professionals; as well as providing general health and wellbeing services to the Stanford community. YogaX officially launches on September 1, 2019, though an earlier 'soft opening' was well received by the local yoga and academic communities, says Christiane Brems, clinical professor and director of YogaX.
Brems, who is also a qualified yoga teacher herself, says Stanford's Department of Psychiatry and Behavioural Sciences, as a unit within a non-profit academic institution, is trying to keep the course highly accessible and open to interested learners.
"YogaX is dedicated to making yoga available to as many individuals as possible, keeping some services free and others at the lowest cost possible. We are in the midst of attempting to secure resources for scholarships as we hope to get to a point at which we do not have to turn away any students who cannot afford to pay. "
The new yoga school has been approved by Yoga Alliance as a Registered Yoga School.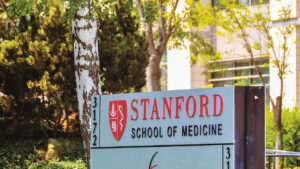 The Stanford Psychiatry YTT covers all Yoga Alliance-required contents, drawing on yoga philosophy and psychology, backed up by research, evidence-based practices, neuroscience, and social science.
The curriculum is taught by well-versed teachers with many years of experience.
The first YogaX course is to be delivered in two intensive sessions of nine days each, one in Fall 2 019 and one in Spring 2020.
The sessions are taught at a retreat centre, Twin Creek Ranch, Ojai, California, to allow for the full immersion experience.
Brems says the emphasis is on a quality education that is in keeping with everything Stanford Medicine stands for.
"YogaX is committed to the integration of science and spirituality in service of individual and communal health," she says. "Our work is grounded in modern neuroscience and psychology research, as well as in the ancient philosophy and psychology of yoga. It is based on the facts that yoga as a lifestyle practice has many health and mental health benefits and is sought after by a growing number of individuals as a form of integrative healthcare, psychological or emotional support, or physical practice."
While Stanford Psychiatry may be the first big-name academic department to offer a full YTT course, it is not the only higher education establishment in the West to have discovered the ancient practice.
In the UK, the University of London's School of Oriental & African Studies (SOAS) has a Centre of Yoga Studies. It is one of only four universities in the world to offer an MA in Yoga and Meditation, though this is a more academic course.
The University of Oxford meanwhile has been a world pioneer in the mindfulness space, through its Mindfulness Research Centre.
Creating a YTT programme for new and aspiring yoga teachers is something unknown in the UK, although there are other Western universities already offering similar schemes.
Naropa University in Colorado offers a yoga studies bachelors degree where, upon completion, students earn both a degree and a 1,000 hour YTT certificate.
There are plenty of other postgrad options about too, such as the Master of Science in Yoga Therapy course at Maryland University of Integrative Health.
Tell us what you think: would you train to be a yoga teacher at an established university? Email your thoughts now: editor@ommagazine.com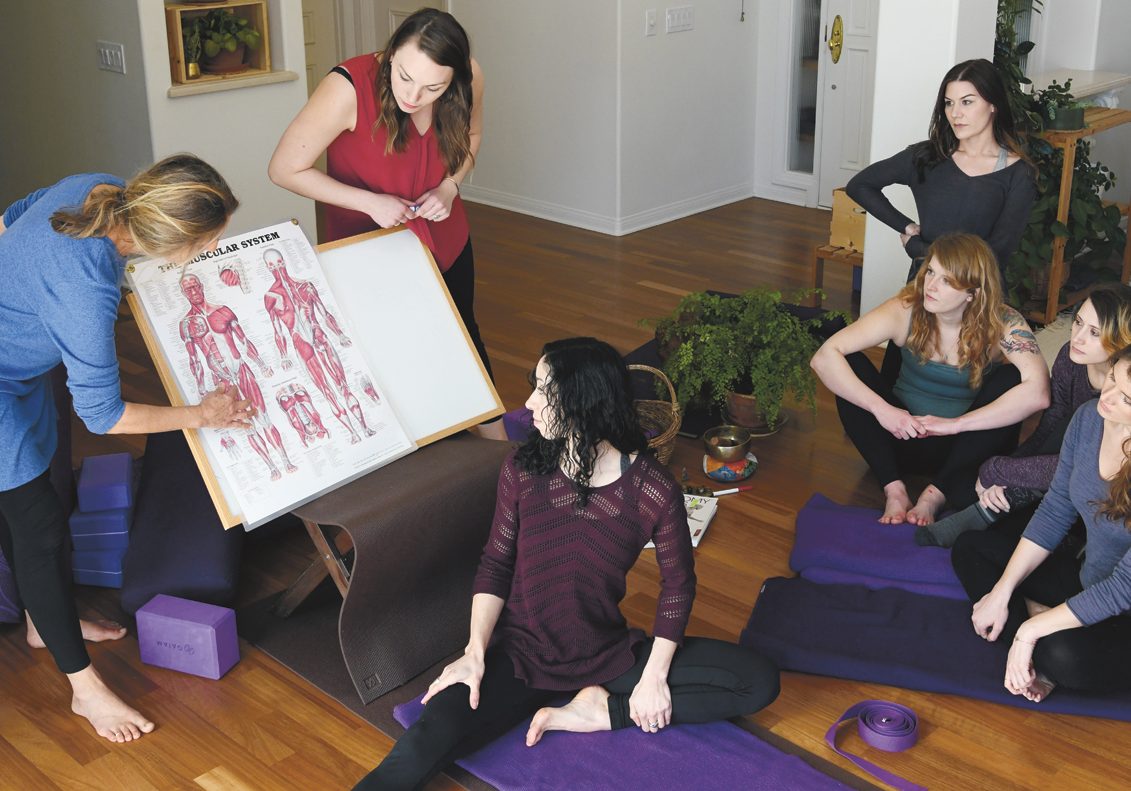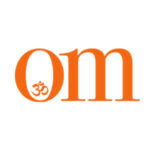 First published in November 2009, OM Yoga magazine has become the most popular yoga title in the UK. Available from all major supermarkets, independents and newsstands across the UK. Also available on all digital platforms.