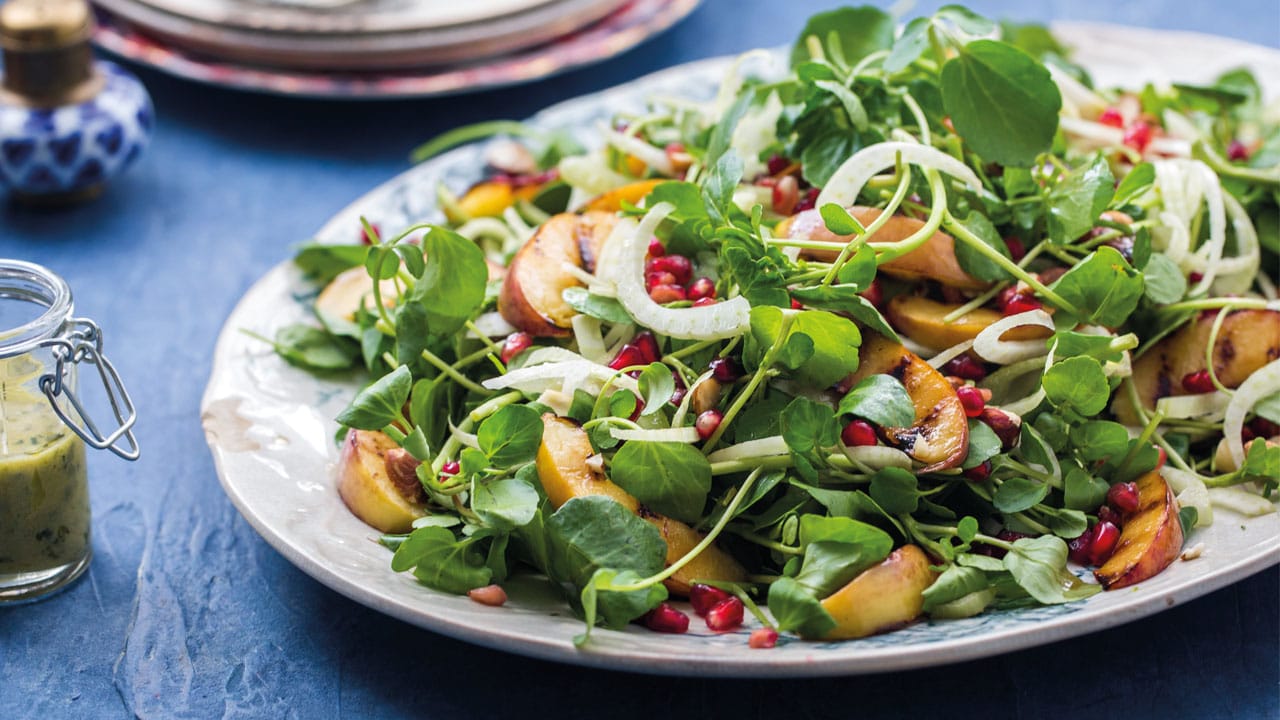 Watercress, Pickled Peach And Fennel Salad
Watercress is a rich source of fibre and of crucial antioxidants, both vital for gut health, which in turn is linked to immunity and mental health.
1 85g (3oz) bag watercress

50g (1.7 oz) almonds, toasted and roughly chopped
50g (1.7 oz) caster sugar

100ml (3.3 fl oz) white wine vinegar

Pinch coriander seeds, toasted and lightly crushed
50ml (1.7 fl oz) extra virgin olive oil

2 tsp chopped tarragon (or substitute for 1 tsp dried)
First make your pickle by adding the sugar, vinegar, coriander and star anise in a pan and bringing to the boil along with a pinch of salt. Set aside and allow to cool.

Halve the peaches and cut them into wedges. Take a char-grill pan and place it on a high heat. Brush the peach segments with oil, then cook in the char-grill pan for a minute or so, turning once, until lightly charred on both sides. Place the peaches into the cooled pickling liquor and leave to pickle for 30 minutes while you prepare the rest of the ingredients.

Make the dressing by whisking together the lemon juice, lemon zest, olive oil and tarragon. Season to taste, adding more lemon juice if required.

Trim the fennel, finely slice, and add into a large bowl. Remove the peached from their liquid and add into the bowl along with the watercress. Drizzle with the tarragon dressing then toss to coat.

Arrange the dressed salad on two plates, then scatter over the almonds and pomegranate seeds. Serve immediately.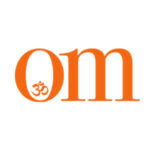 First published in November 2009, OM Yoga magazine has become the most popular yoga title in the UK. Available from all major supermarkets, independents and newsstands across the UK. Also available on all digital platforms.