Uday Bhosale was lucky enough to learn from the late and great BKS Iyengar in Pune, India. Now he's sharing his Iyengar Yoga excellence in the UK and worldwide online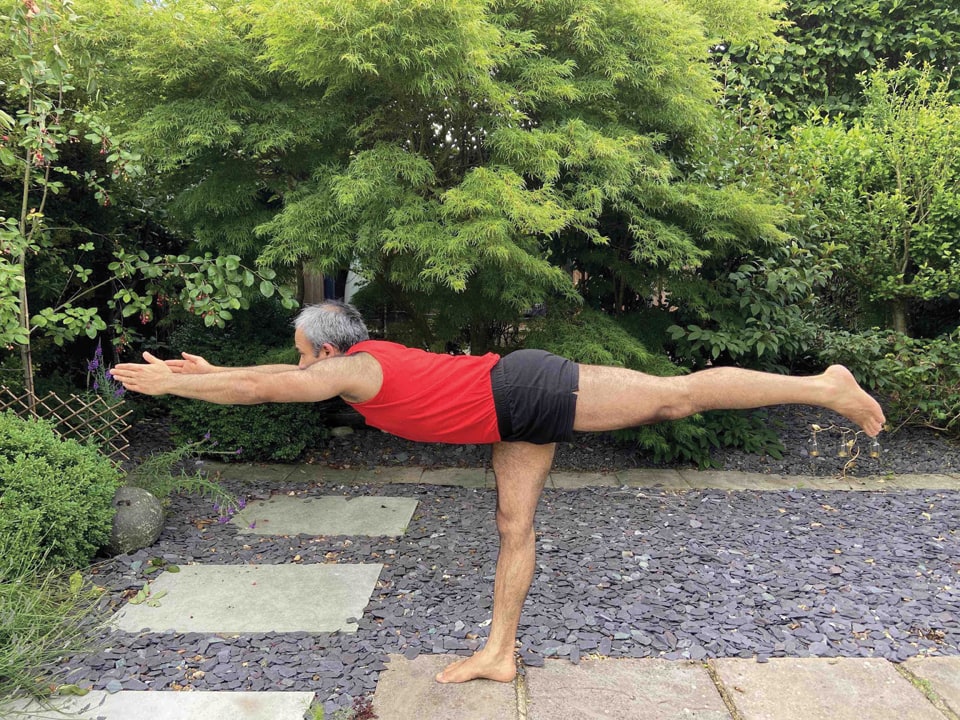 What's the one thing OM readers need to know about you?
I started learning yoga at a young age at RIMYI (the Iyengar yoga centre founded by BKS Iyengar in Pune, India) and trained as a teacher with the Iyengar family there, whilst studying a Masters in Computer Science with a view to becoming an IT professional.
While I was assisting in yoga therapy classes at RIMYI I saw a lot of young IT professionals struggling with the ill effects of sedentary jobs. That was the point where I started focusing more on my yoga practice, which later became my calling.
How would you describe your teaching style?
I would like to think my teaching style is clear, with precise instructions, taking students through explorations in asanas helping them build their own practice and encourage self-awareness. Often students mention that they enjoy the light humour in the classes.
If you're new, or have inhibitions, are stiff or unable to do certain things, you won't suddenly be put into awkward positions; we proceed gradually, which helps you learn about your own practice better. Students at different stages in their practice benefit from the classes: in Iyengar Yoga we adapt the poses as necessary, offering different options according to your level of comfort and ability.
What first inspired you to get into yoga?
At age 14 I went to a Tae-kwon-do class taught by Ali Dashti, who was also a senior student of BKS Iyengar. He introduced yoga during the classes, teaching us some asanas and explaining how they balanced the practice and could protect us from possible injuries. He recommended RIMYI, which it turned out was really near my house!
I studied with the great yoga masters there including BKS Iyengar, as well as Prashant and Geeta Iyengar (BKS Iyengar's children). The teaching was so incredibly inspiring, and I continued to study and teach there for many years.
What does yoga bring to you personally?
Yoga has been part of my life since I was young and I can't imagine life without the influence of these great masters. I still have light-bulb moments where something a teacher said years ago suddenly makes sense.
Yoga has shaped my life choices and helped me cope with problems. The yoga community has always been warm and encouraging — it's incomparable. For me, the important part of teaching and practice at a young age was being able to demonstrate something and get everyone to join me; it gave me confidence.
As a child, I was shy and when it came to speaking up I'd hide behind other kids in class. Learning to teach took away that fear. I'd be lying if I said I do everything correctly in a yogic manner though! But it helps us understand the consequences of our actions. If you indulge in unhealthy foods, then you realise the effects and it's easier to draw a line where you need to.
How have you navigated the past year of lockdowns?
Initially I thought I'd be studying and practicing on my own, I felt we wouldn't be able to do anything. I'm grateful to my wife, Sonali, who pointed out that people stuck at home would need yoga more than ever. She suggested teaching online classes so we tried it out. At the first class a teacher from Italy joined us when they were under strict lockdown. She was very emotional just to be able to be together in the class, and was holding back tears. It was then I realised how important it was for mental health during this crisis, so continued teaching online and started to get large numbers of students and lots of encouraging feedback. Online teaching won't replace in-person teaching, but there's so much that can be given this way and I plan to continue with both once things are back to normal.
Any good life hacks for the rest of us during these times?
Guruji said once: "Stick with your practice and things will fall into place." This really helped when I was struggling with balancing work with my yoga path. I've always found that yoga practice helps us see a different perspective. Practice on the mat is always the means, the source. Staying with the practice gives better clarity and, hopefully, some wisdom to help make better decisions in life. We worry a lot about global problems that we can't do much about. We don't need to ignore bad things that are happening, but you can limit what you let in. Try to do what you need to do in the present moment and that will encourage you to take steps which will have benefits on a larger scale.
Favourite yoga book?
Light on Yoga and Light on Life, by Guruji BKS Iyengar.
Favourite yoga quote?
There are so many quotes, as well as the Yoga Sutras, which are something to study and be with, but BKS Iyengar's teaching — "Stick with your practice and things will fall into place" — has always worked for me.
Go-to health food?
I'm a foodie. I enjoy eating and have a sweet tooth (more like a sweet jaw!) so would have to say fruit.
If you had to take a yoga class, as a student, with any teacher ever, from any time or place, who would it be with and why?
BKS Iyengar. I attended big workshops with him but never had the opportunity of learning in a regular class from him.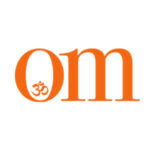 First published in November 2009, OM Yoga magazine has become the most popular yoga title in the UK. Available from all major supermarkets, independents and newsstands across the UK. Also available on all digital platforms.