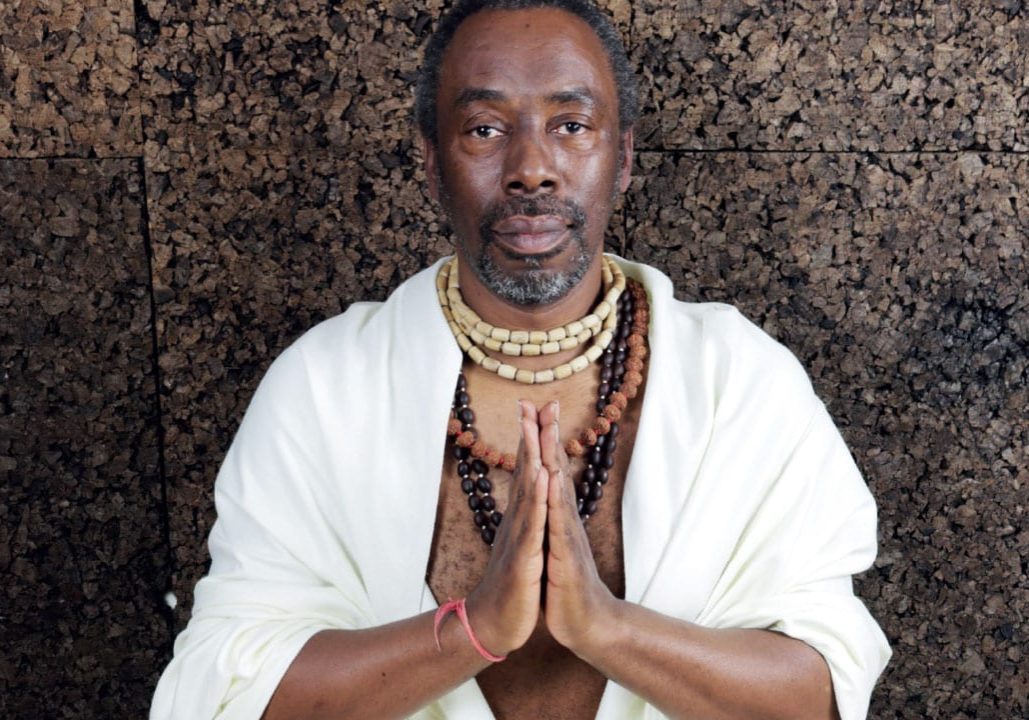 Trevor Davy, aka spiritual teacher Tarun Hari Das, founder of Transcending Matters, talks to OM about how he aims to open up the power of yoga and wellness, as well as the benefits of understanding yogic philosophy, to more people within the uninformed black community of Britain and beyond
Step into a world of positivity and self-discovery with Transcending Matters. It's a UK-based wellbeing firm that believes in empowering individuals to unlock their full potential and 'transcend' to a new level of being, with a focus on the uninformed black community.
Vedanta, yoga and other healing modalities are at its core, says its founder and chief executive, Trevor Davy, aka spiritual teacher Tarun Hari Das. "Our mission is to empower the black community by creating a safe and supportive environment where individuals can engage in a process of self-development and growth with universal principles and structure."
He talked to OM recently about how the company hopes to be a trailblazer for health and wellness among the black community and was excited to present the firm's Way of Life app. As well as offering retreats, meditations and music, the company's app spells out the Transcending Matters philosophy in great detail, all in a digestible, practical way, "taking ancient wisdom and making it applicable to everyday living and self-mastery."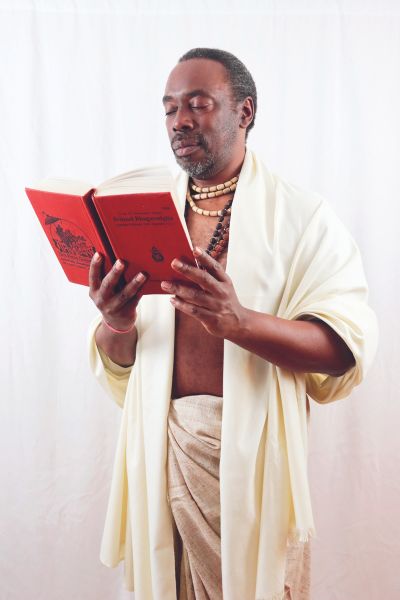 The web-based app (which means it is delivered through a web browser, not downloaded from an app store), instils much of the wisdom that Tarun himself has gleaned through the years.
Yoga has been an important part of his own holistic wellness journey, alongside meditation, pranayama, Tibetan bowls and sound healing. These are all things he now enjoys sharing with others via the Transcending Matters retreats schedule and courses, and of course, via the app.
"Transcending Matters is a company founded by black people, for black people, that provides meditation programmes, spiritual education courses, and retreats all designed to enhance the quality of life and wellbeing of individuals in the black community," he says.
"Our company is dedicated to providing a safe and supportive environment for personal growth and transformation, and we offer a comprehensive suite of services that help individuals achieve inner peace, spiritual growth and personal fulfilment. Our live Zoom spiritual education courses, an app with over 200 hours of spiritual and wellbeing education, and retreat programmes in Portugal are tailored specifically to the needs and experiences of the black community."
Tarun believes that he is targeting a group that has traditionally been less exposed to some of the holistic wellness practices being offered under the Transcending Matters umbrella.
"We understand that the black community faces unique challenges and experiences, and our services are designed to provide individuals with the tools and resources they need to navigate those challenges and achieve a sense of wellbeing and fulfilment. Our team is made up of skilled and highly-trained instructors who understand the nuances of the black experience and are committed to uplifting the community through our various programmes."
Tarun and his team already claim a proud track record of success in helping others to rediscover their true selves, notably through the retreats schedule, where participants get to fully embrace their healing journey in Portugal, among other relaxed locations.
He says that many people first start their journey on the app, before venturing out onto one of the various Transcending Matters retreats or attending its courses.
"We have helped people in many areas of health and wellbeing. Many success stories have unfolded, with the retreats being the highlight of a journey in fully embracing new foundations based on new knowledge acquired."
He claims that these practices have achieved lots of remarkable outcomes. That includes helping people come off oxygen dependency with pranayama sessions, and seeing others cease taking anti-depressant tablets after the firm's courses and meditations.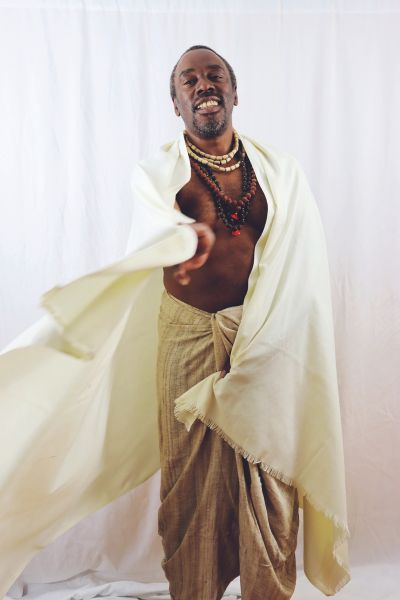 "Our meditation programmes are designed to help individuals reduce stress, increase mindfulness, and improve overall wellbeing. Our live Zoom spiritual education courses are led by experts in their respective fields and cover a wide range of topics, including mental health, physical health and spiritual growth."
Much of this wisdom and learning is now embedded into the web-based app, as well as there to be experienced in-person during the retreats.
"Our app offers a variety of guided meditations, yoga sessions, and other practices that promote inner peace and wellbeing, while our retreat programmes in Portugal provide a transformative experience that includes yoga, meditation, Thai and Ayurveda massages, Tibetan bowl healing, Sanskrit and Ancient Kemetic studies, NLP group workshops, and more."
For those who have yet to experience the healing powers of yoga and other such therapies, it's a powerful combination with the potential for long-term transformation. "We believe that Transcending Matters offers a unique and transformative experience for individuals in the black community seeking inner peace, personal growth and spiritual fulfilment," says Tarun.
Explore the world of Transcending Matters at: transcendingmatters.com or sign up to the Way of Life app for a free seven-day taster trial.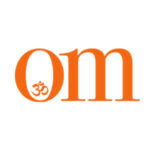 First published in November 2009, OM Yoga magazine has become the most popular yoga title in the UK. Available from all major supermarkets, independents and newsstands across the UK. Also available on all digital platforms.