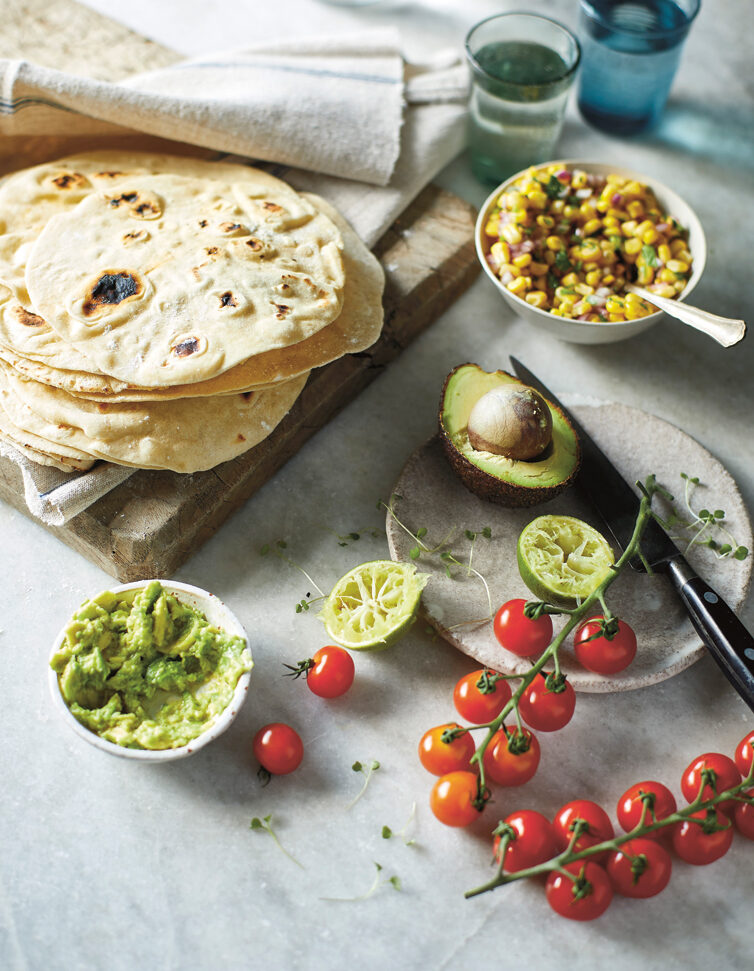 All on your own tortillas
MAKES 16
The majority of shop-bought tortillas are packaged in plastic and have been sitting on the shelf for weeks, maybe even months. Why not cook your own from scratch? Like anything worthwhile, the recipe takes a little effort, but don't worry, it is quick. You'll never need to buy shop-bought, plastic-packaged tortillas again amigos!
480g plain flour, plus extra for dusting
Combine the flour, salt and baking powder in a bowl and mix well. Slowly add your water and oil to the bowl and mix until everything is evenly combined. Transfer your dough to a lightly floured work surface and divide into 16 equal portions. Coat each portion with flour and form into a ball. Flatten with the palm of your hand and cover the pieces with kitchen paper for 15–20 minutes before proceeding.

Begin to roll the dough into rough circles – do your best to keep them 12–15cm in diameter and be sure to keep the work surface and rolling pin lightly floured. Don't stack uncooked tortillas or they will stick together.

Heat a large frying pan over a medium heat. Once the frying pan is hot, gently place a dough circle into it and allow to cook for 30 seconds to 1 minute, or until the underneath has a few pale brown spots and the uncooked surface forms a few bubbles. If browning too quickly, reduce the heat to low. Flip on to the other side and cook for 20–25 seconds. The tortillas should be soft, but have a few small brown spots on the surface. Once finished, keep the tortillas wrapped in or covered with a tea towel.

You can have anything with these tortillas and eat them whenever you want – breakfast, lunch, dinner or even as pudding – ice cream tacos!

Add some sautéed mushrooms, slices of avocado, corn salsa, pickled red onions and freshly chopped coriander.
recipes from More Plants Less Waste by Max La Manna £20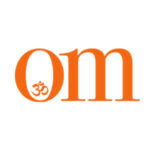 First published in November 2009, OM Yoga magazine has become the most popular yoga title in the UK. Available from all major supermarkets, independents and newsstands across the UK. Also available on all digital platforms.