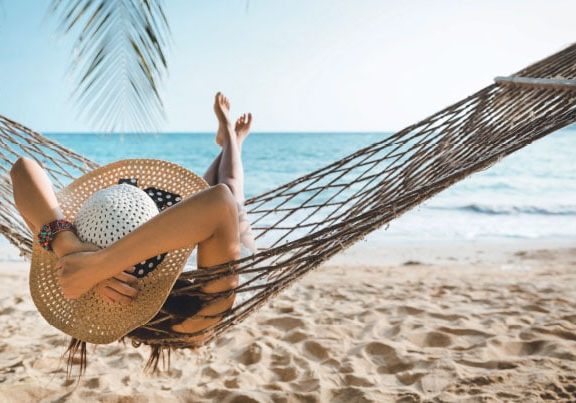 Time for a 'nothing-cation'
Forget activity breaks, more and more people are choosing a 'nothing-cation' to get away from it all
New research from leading travel app Expedia reveals that one in four Brits report feeling in need of a 'nothing-cation' – a holiday dedicated to recharging their batteries and leaving their day-to-day stresses behind while doing nothing.
The research also shows that more than half (54%) of Brits connect doing nothing on a holiday with relaxation.
The constant pressures of portraying the 'perfect' life to family, friends, and work colleagues while on holiday can be a strain for many. According to the research, over half (61%) of Brits feel the pressure to book excursions or activities they don't want to do during their time off to show their social media followers that they did more than simply sit by the pool.
If you're a yoga or mindfulness teacher and can help people get out of their heads and into the present moment then maybe there are lots of people who need you right now!
Certainly, it seems the trend of doing 'nothing' in the hopes of achieving total respite is on the rise.
Expedia's poll of 2,000 UK travellers also revealed nearly a third (31%) of respondents make a conscious effort to do nothing on their 'nothing-cations' and 26% have already made it their goal on their next holiday to fully switch off and recharge.
"We lead such busy lives that sometimes we just want to sit back, relax and do nothing on a beach during
our holidays," said a spokesperson for Expedia.
"However, even with time set aside to unwind, it can be hard to shake feelings of guilt for taking time to fully rest and recharge on our travels. We would encourage holidaying Brits to use their well-earned breaks to recharge their batteries, without worrying about what their friends, family, and social following might think when they return after their 'nothing-cation'."
To inspire travellers to switch off during their next trip, Expedia's travel experts also compiled top destinations perfect for doing nothing in:
Kauai, Hawaii: Nicknamed 'the Garden Isle' for its lush natural beauty and dramatic cliffs, a place you can get lost in without ever leaving your hotel.
Costa Rica: Filled with lush jungles and sounds of nature to help you shut out the outside world.
Nevis: Best known as 'one of the most unspoiled and relaxing islands in the Caribbean.'
Koh Samui, Thailand: Well-known for luxurious wellness resorts, offering everything from massages to chakra-balancing and beyond.
Algarve, Portugal: The perfect mix of beaches to fly and flop.
Playa del Silencio, Asturias, Spain: As the name hints, a special secluded beach that's hailed as one of the most beautiful in the country.
Zipolite, Oaxaca, Mexico: A unique gem that lets you wear nothing while you do nothing!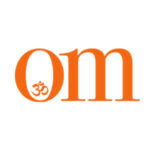 First published in November 2009, OM Yoga magazine has become the most popular yoga title in the UK. Available from all major supermarkets, independents and newsstands across the UK. Also available on all digital platforms.