The Space to Breath Collective
The Space to Breathe Collective is a wellbeing co-operative in Leicester that offers a beautiful space to practice, with a busy and varied timetable of classes, as well as workshops and other events.
It aims to create a community of care and to carry on activities which foster collective wellbeing, says yoga teacher and co-founder Dave Rennie.
"The co-operative strives to make yoga, meditation and wellbeing more accessible, inclusive and participatory for the whole community. The collective is a not-for-profit co-operative and is run collectively by its members."
As such, class prices are kept as low as possible and every Friday you can practice for just £4.
The Collective has a wide range of yoga and other classes to suit all abilities and all of the teachers there offer something very different. Expect everything from dynamic vinyasa flow and ashtanga to yin yoga and kundalini.
It's also a very diverse community with men making up 40% of its members, breaking down barriers and perceptions that yoga is mainly practiced by women. As well as the yoga studio itself, there are three wellness rooms offering talking therapy, massage and reflexology upstairs.
A great place to get your yoga fix and support the wellness of the local community.
Get The Space to Breathe Collective vibe and connect on Instagram @space_to_breathe_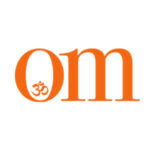 First published in November 2009, OM Yoga magazine has become the most popular yoga title in the UK. Available from all major supermarkets, independents and newsstands across the UK. Also available on all digital platforms.