An extra special 'Special Report' this month! An entire supplement dedicated to the Business of Teaching Yoga.
Welcome to this special yoga business  report, brought to you from the team at  OM Yoga & Lifestyle Magazine.
The idea is simple: we all love yoga – some of us even go on to teach it – and  yet making a living from doing it is easier  said than done.
That's a pity because the world would  have a far sunnier disposition if we could all do what we love,  to bring more joy and light to the multitudes around us. In that  sense, you could argue that yoga is an essential service. And  yet, sadly, persuading people to part with their cash for your  service can be a challenge.
In this guide, you'll get a flavour for what it takes to establish  yourself as a successful yoga teacher. From teacher training  and attracting students in your early days right through to  owning your own studio and hosting posh retreats in exotic  locations around the world, it's all in here.
Let us guide you through the maze, from the practical and  mundane details of running a business, to becoming a super  yoga teacher to the stars – in demand worldwide, and sunning  your days away on the deck of your very own private yacht  (well, you've got to think big, right?).
Sure, it's not that easy. But with hard work, patience and  determination – coupled with your unbounded zest for life, yoga  and the world around you – a long-term career doing what you
love is entirely possible. Go ahead and make it happen.
Click here to read the extra special OM Yoga & Lifestle Magazine supplement on the Business of Teaching Yoga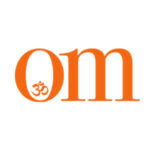 First published in November 2009, OM Yoga magazine has become the most popular yoga title in the UK. Available from all major supermarkets, independents and newsstands across the UK. Also available on all digital platforms.
If You Enjoyed This, Then You May Also Like...