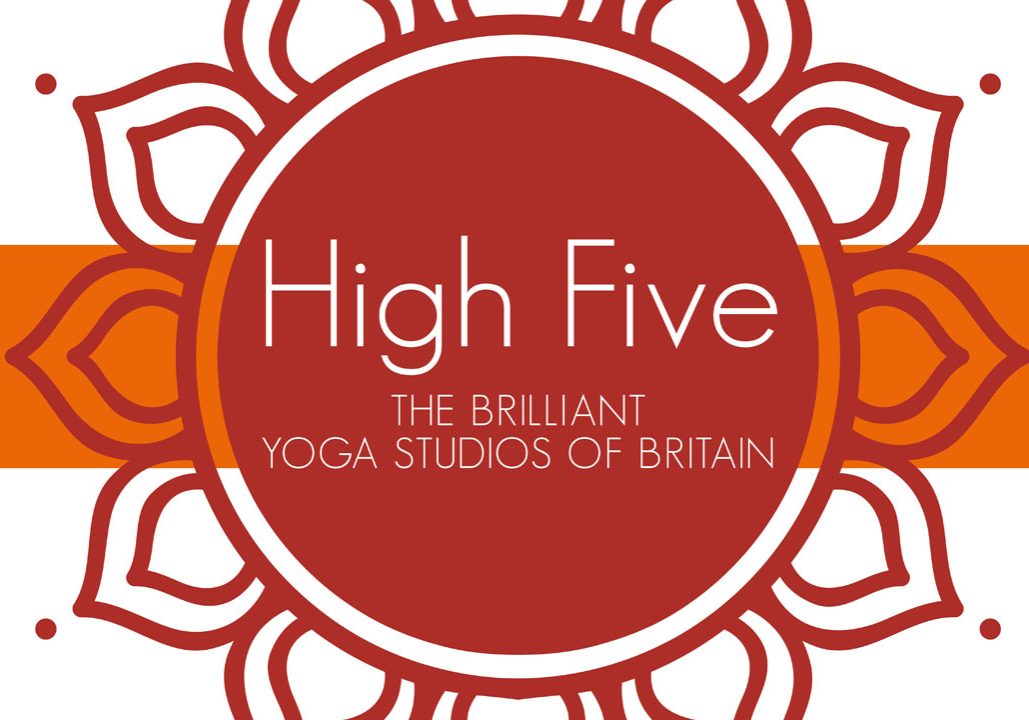 THE BRILLIANT YOGA STUDIOS OF BRITAIN
The benefits of yoga, hot yoga, pilates and sound meditation are endless. From increased flexibility and strength to a more balanced and rested mind, and Yoga House London delivers these to the highest of standards in a wonderful environment.
With cork floors, lots of natural light and plants across the two studios, Yoga House London in Lee SE12 and Catford SE6 are sanctuaries away from our hectic everyday life. A perfect setting to relax when living in a large city, including fantastic live stream classes and yoga on-demand seven days a week to your home.
TIME TO RESTORE
A welcoming environment for all, Yoga House London offers a wide range of classes with highly experienced teachers covering all disciplines of sound, movement and stillness. The community also benefits from a large variety of workshops in studio or live stream, including sound baths with gong and alchemy crystal bowls to cacao ceremonies and crystal healing, arm balances and inversions to yin and restorative yoga workshops. Yoga House London also offers outstanding teacher training and retreats across the UK and overseas.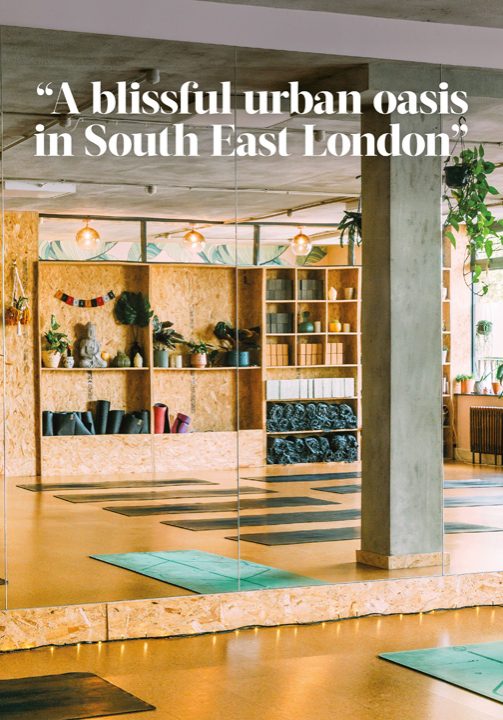 PEACE OF MIND
The two studios are clean, safe and fully equipped, from hand sanitisers, extra cleaning protocols to mats and bolsters, eye pillows and blankets including changing rooms, toilets and lockers. Also offering free herbal tea and filtered water in a plant-filled, cosy reception space to unwind, restore and relax. Fortnightly Instagram Live sessions and newsletters with inspiring and interesting content to keep us all engaged. Creating a deeper understanding of specific yoga disciplines to nutrition, ethical fashion, crystal healing discussions and delicious recipes, it's a wonderful way to stay connected.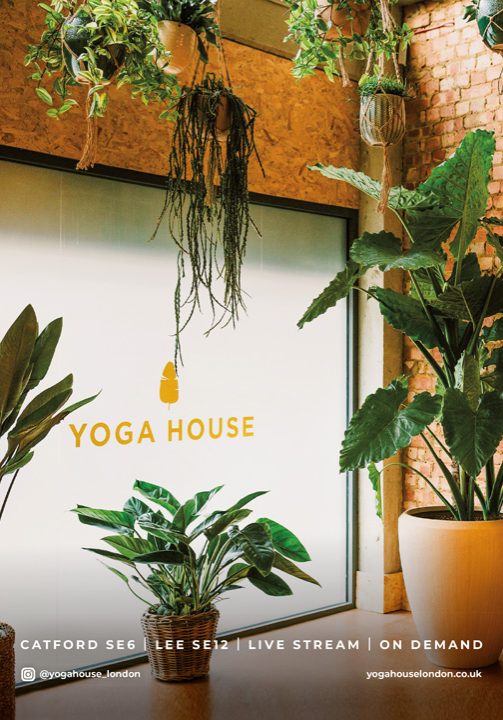 blissful yoga, highly experienced teachers, seven days a week
Affordable prices with regular intro offers, class packages in-studio and online and monthly or annual memberships. The Yoga House London community is growing across South East London and online and it is easy to see why. Join the growing yogi community through their website, newsletters or Instagram.

Joy Yoga - London, England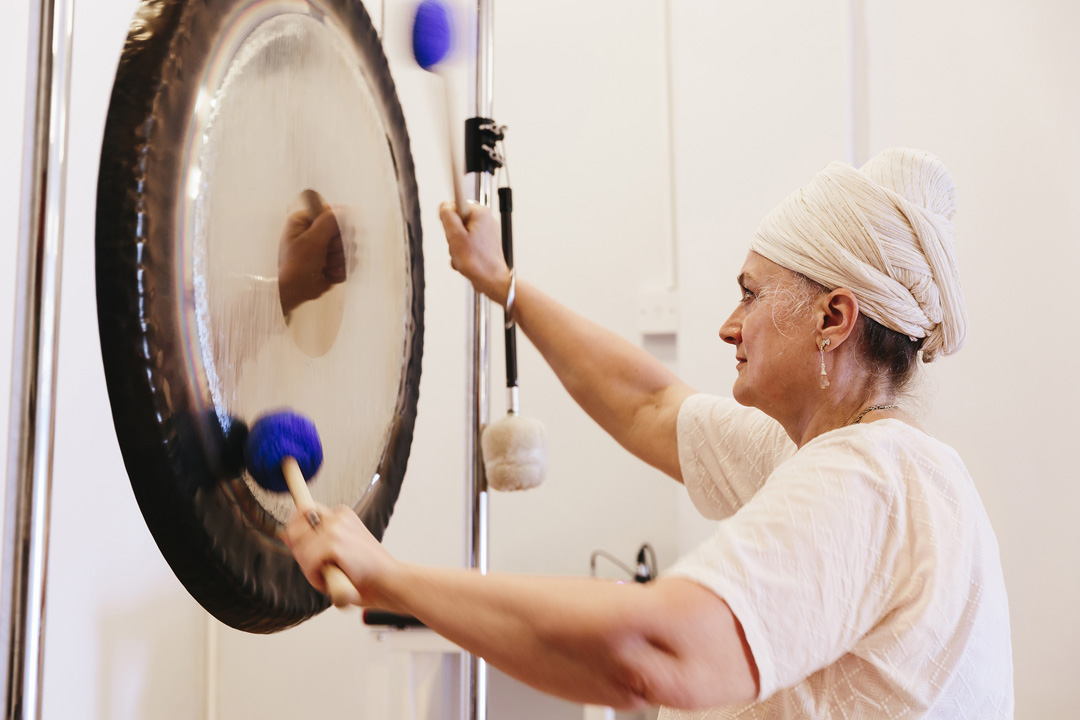 Every person deserves joy. Real joy, not fleeting or superficial happiness. But the enduring contentment that comes from a deep-seated sense of confidence in your own excellence.
Drawing from the tradition of Kundalini Yoga and meditation, JOY is committed to helping students of all ages and abilities to feel happy, healthy, and whole.
A typical Kundalini class includes breathwork, yogic exercises, deep relaxation, and meditation. This multifaceted approach can not only help keep you physically fit, but also relieve stress, build emotional resilience, and cultivate a higher state of awareness.
Kundalini Yoga has many applications and JOY's schedule of classes — online as well as at the studio — reflects this. The daily menu includes Classic Kundalini — a wild card class that could go light and gentle or much more vigorous, depending on the day, who's in the class, and the teacher's style.
JOY's schedule also includes addiction recovery, gentle yoga — for people who may be struggling with illness or injury - and pregnancy yoga. There are also classes just for women, for men, and for the LGBTQ+ community. All based in Kundalini Yoga and meditation.
Perhaps as much beloved as any of the teachers at JOY's Dalston studio is the 32" Paiste Symphonic gong which features in many classes.
Often played during deep relaxation and sometimes also during yoga exercises or meditation, the gong can help release energetic blocks and strengthen the nervous system. It's the icing on the yogic cake.
For those who want to go deeper, JOY offers a variety of Kundalinifocused workshops as well as Kundalini Yoga teacher training. JOY is the only studio of its kind in London and indeed all of the UK. Nowhere else can you get so much Kundalini Yoga under one roof (or in one zoom account)!
Instagram: @kundalinilondon
Website: joy.yoga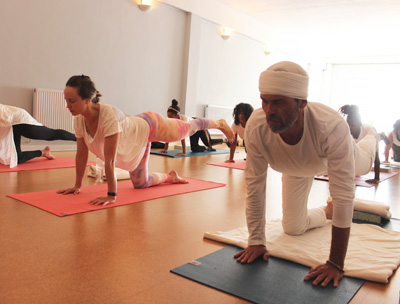 Perth Yoga Studio - Perth, Scotland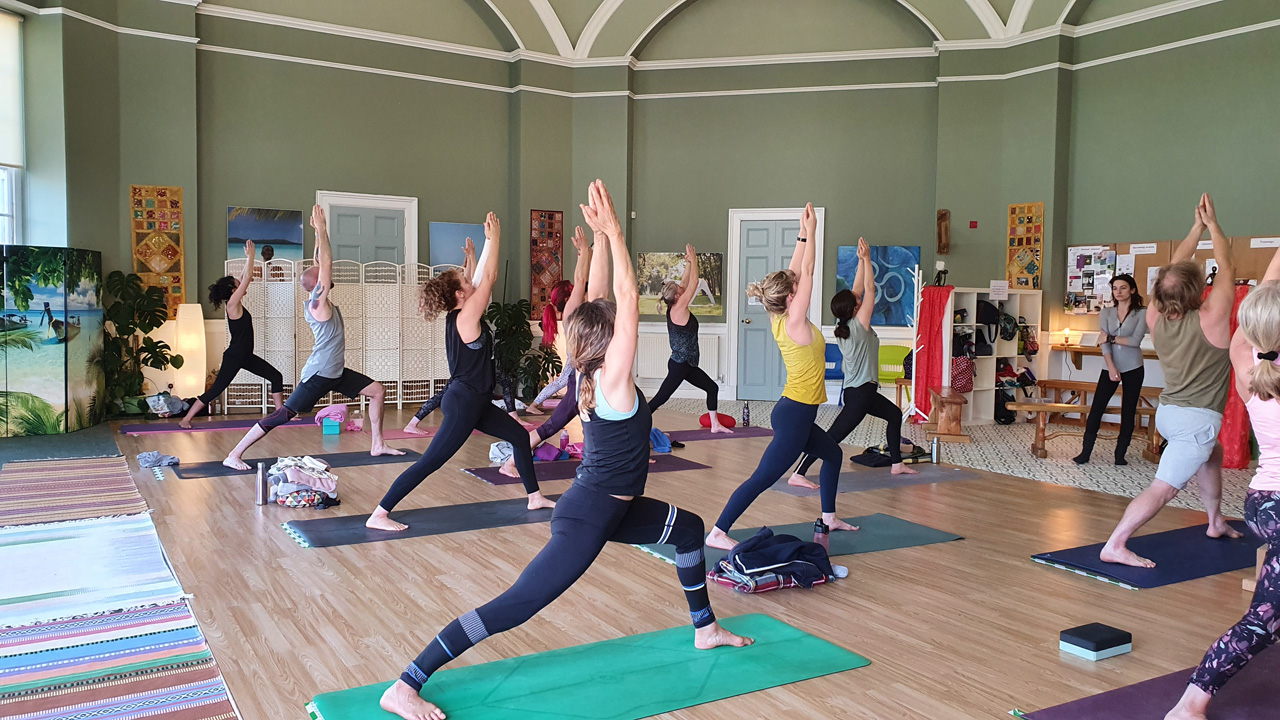 This is a most beautiful, airy and spacious yoga studio and therapy room overlooking the park, in the stunning setting of Rose Terrace, a row of Georgian buildings facing the North Inch park and the River Tay in the centre of Perth.
"We are in what was the music room of the Old Perth Academy, a Grade 1 listed building that was designed in 1803 and finished in 1807 by Robert Reid, later the King's architect," says studio owner June Mitchell. "So it is a very grand building and the music room where we are on the first floor has a really lovely energy. We all feel very fortunate to be practicing yoga, t'ai chi and meditation in such a stunning room with it's high ceiling, huge windows and wonderful acoustics."
This is actually the owner's third yoga studio in the city: the first was Perth Yoga Centre, close by in the 1980s, and only the second yoga studio in Scotland at the time; the second was the Riverside Centre in Tay Street in the 1990s.
The current Perth Yoga Studio has been in its present location since 2014.
June Mitchell is also course director of the prestigious Classical Yoga School which runs three 12-month yoga teacher training courses each year, two in Scotland and one in Surrey.
"To be able to also run the teacher training from the studio is definitely a plus. We are very fortunate to have a great team of teachers and therapists here. Our ethos is that we all work together and support each other, covering classes where necessary and we can also offer workshop space to holistic teachers from all over Scotland." 
Facebook: PerthYogaStudio
Website: perthyogastudio.com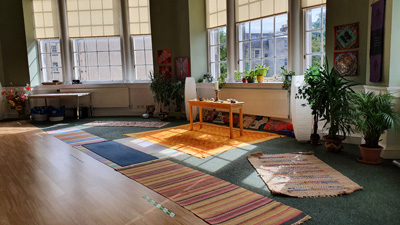 triyoga - London, England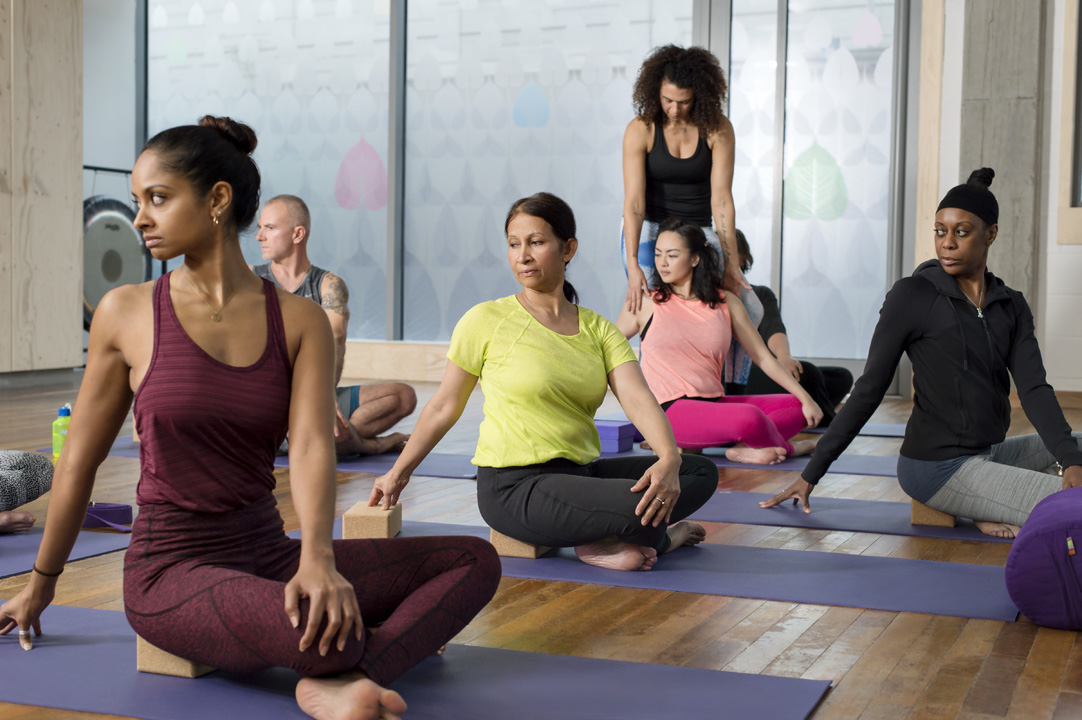 London's finest, triyoga celebrated its 20th birthday in February this year, from its first centre opening in Primrose Hill. Many things have changed since then with now five centres across the capital — in Camden, Chelsea, Ealing, Shoreditch and Soho — but many things have remained the same. At any of its studios, you're guaranteed the highest quality of authentic yoga teachers, a broad range of styles and levels and a genuine intention to serve and look after people.
It now offers over 350 in-studio classes, many of which are livestreamed to provide flexibility for students to practice online. From Ashtanga to Iyengar, Vinyasa to Restorative, Hot to Pilates and Barre — there is a class for everyone at any level. For students who are looking to dive deeper into their practice or extend their knowledge, triyoga also offers live workshops, teacher trainings and immersions with internationally-renowned teachers, many of which are available on catch-up.
Since the Covid-19 outbreak, triyoga has worked with international experts and governing bodies to exceed UK government health and safety guidelines. Ensuring that all five studios are Covid-19 Secure Environments and students are both safe and feel safe is triyoga's main priority. From temperature checks on arrival, sanitiser stations throughout the centres, studio cleaning and sanitisation before and after every class to reduced capacities in all studios with 2m social distancing from all mat sides.
All five centres are also equipped with hospital-grade air purifiers that clean the air and remove viruses using HEPA and UVA filers.
All health and safety procedures are constantly under review and will be enhanced if any further equipment or knowledge becomes available.
Ultimately, triyoga's mission is simple: to uplift everyone it serves, provide real connection and the highest quality teaching, therapies and services in a truly welcoming (and safe) environment. No matter your age, ethnicity, size, gender, fitness or lifestyle, everyone can try yoga.
Instagram: @triyogauk
Website: triyoga.co.uk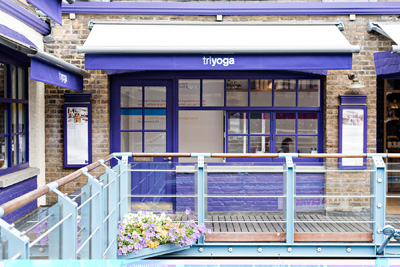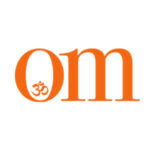 First published in November 2009, OM Yoga magazine has become the most popular yoga title in the UK. Available from all major supermarkets, independents and newsstands across the UK. Also available on all digital platforms.