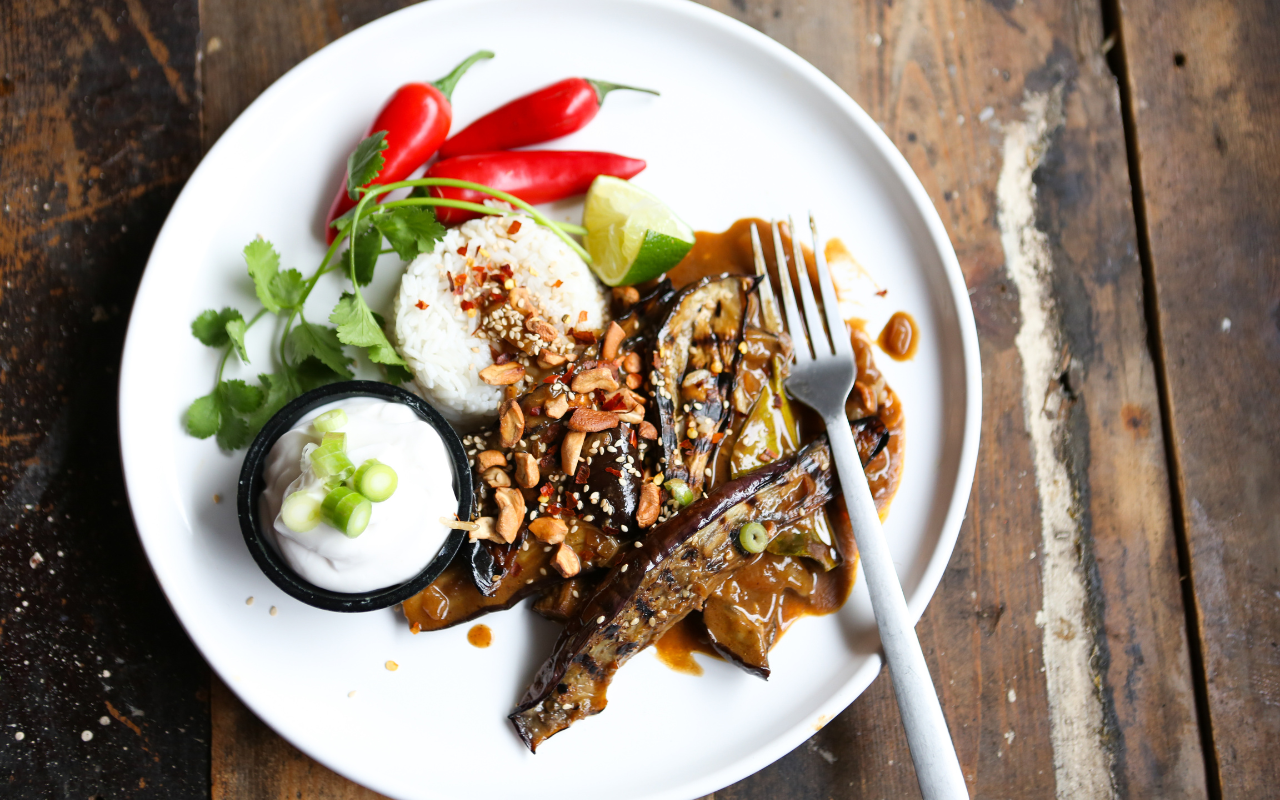 Thai Aubergine Curry
This is a simplified version of a Thai street food dish. The combination of aubergine, lemongrass, tamarind, coconut milk, sugar and spices is incredible!
3 large aubergines, each cut into 6 slices (lengthways)

Sesame oil for frying (you can also use rapeseed)

5 shallots or 1 large onion, finely diced

1 stick lemongrass (bashed)

2 tbsp syrup (e.g. maple, agave) or 1 tbsp brown sugar
Unsweetened vegan yoghurt
Either fry the aubergine slices on each side until golden with a little oil and salt, or if you prefer preheat the oven to 180°C (fan)/350°F/Gas 4, lightly coat the slices in oil and a sprinkle of salt and roast them until golden (around 15 minutes on each side), turning once. Set aside. (Note: we charred ours on a griddle pan first – a few minutes on each side.)

Lightly fry the shallots/onion with the fennel seeds in the sesame oil until soft and golden.

Add the crushed garlic and fry for a further minute.

Add all the spices, stir and fry for another minute.

Add the coconut milk, tamarind paste, lemongrass, soya sauce, stock powder, syrup/sugar. Bring to the boil and then simmer to reduce for around 20-30 minutes.

Adjust the flavour to your taste, adding more soya sauce, syrup or lime juice (if necessary).

Remove the lemongrass before serving. Serve with rice and optional extras.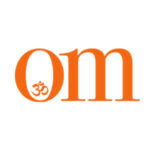 First published in November 2009, OM Yoga magazine has become the most popular yoga title in the UK. Available from all major supermarkets, independents and newsstands across the UK. Also available on all digital platforms.