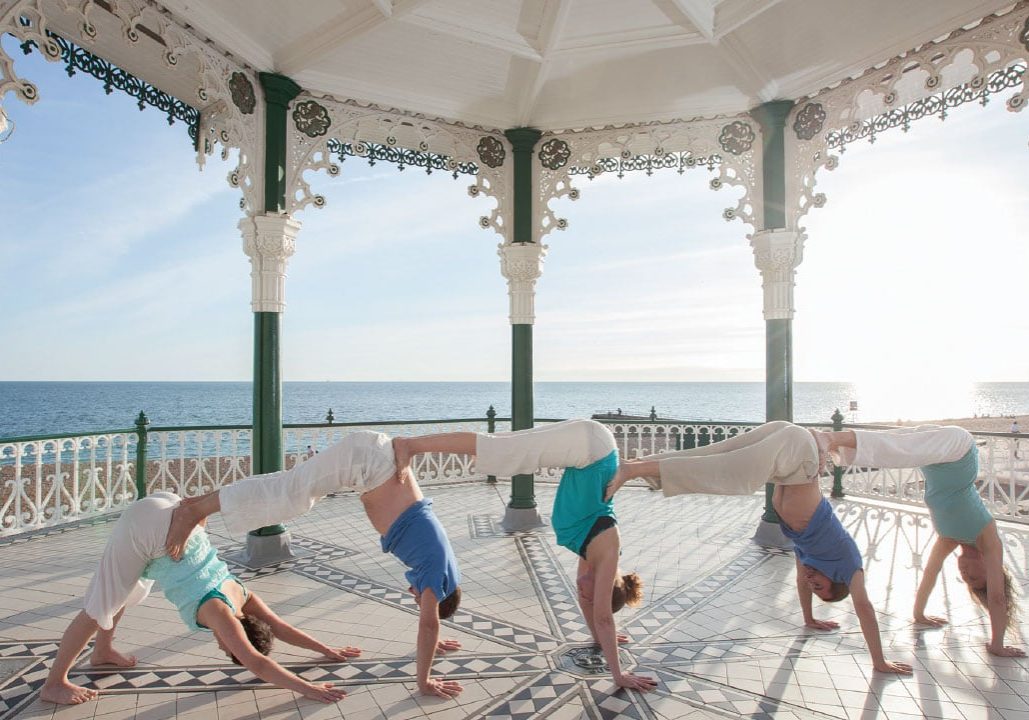 Understanding the physical, mental and emotional challenges during a yoga teacher training course. By Sevanti
When we sign up to a YTT course, we direct our compass to potentially one of the most meaningful paths we can possibly take.
Meaningful because we step onto a sacred path that can expand our self-awareness through learning and facilitating. Quite simply, we are committing to a path of integrity, to stand strong in our values and our truth, to make a profound difference by supporting others to do the same. The humility of a yoga teacher is balanced with the underlying and unmovable dedication; I see such softness yet immense strength in my community of teachers. This path is a courageous one. I see yoga teachers as true warriors; warriors of peace, in a world of great change.
How do we establish inner peace and balance in a place of community facilitation and responsibility? How do we integrate our new meaningful vocation into our existing everyday lives?
The notion of work/ life balance is an interesting subject when sharing such a personal approach to our 'work'. After 25 years of teaching; the two are intimately fused, my life experiences inform my teaching and vice versa. Whilst authentic integration is so meaningful, it is not always an easy path.
This integrated lifestyle and the balance of our inner/outer world begins on the YTT. To help us remain focused, we need to never lose sight of the 'why' we signed up.
I like to repeatedly ask my students what triggered their decision to train, how do they visualise their ideal setting, structure and purpose of sharing their passion of yoga? How will it deepen their own enjoyment and understanding of life?
There will be moments when this vision is so clear and exciting, particularly at the start and the end of the training. During the journey, the paradoxes and juggles of life will be evident. The sacred and profound will need to be balanced with the study, practice and reflections, home life and family commitments.
Therefore, I would always highlight the importance of being able to self-organise efficiently before the course starts. To allocate time for personal practice and study aside from other responsibilities
This is a good opportunity to set up a distinction between how yoga can feed and nourish us and how we feed and nourish others through yoga.
We need to call upon the wisdom and support of our practice more than ever in our training, to support us in the adjustment from practitioner to teacher.
The many aspects of being a practitioner and a facilitator can easily fuse together as yoga permeates through everything. If we are not careful, we can lose our own practice and experience stress and anxiety trying to apply ourselves to study whilst going about our other life commitments.
This is where the paradox is. Yoga is unifying by nature, it allows us to find equanimity in many opposing forces. This is the beauty of such a sacred life choice as our work is deeply authentic and alive in us. Yet, we also must be able to differentiate our inner needs from what our study or ultimate work path demands from us, otherwise we are in danger of losing ourselves as we learn how to share something so intimate with others.
The training is where we start to figure all of this out.
We are aware of the profound step we have taken, the 'yes' in our hearts as we embark on learning how to share what we love. We are then also presented with learning, discussion, study, research, class planning and assessments.
Understanding the 'how to' in such a practice of simplicity, presence and awareness can feel like two opposing worlds at times.
The solution is to have an expectation that the melting of the left/right brain requirements won't always be easy. But that it is necessary.
I always suggest allocating time in three ways (in any order):
1. Existing life experiences/needs
2. Course study
3. Personal practice
Our brain will operate on different levels. We need to 'switch channels' smoothly between doing/learning and experiencing. The art of adjusting our 'frequency' from immersive practice to cognitive study is the key to a smooth training journey.
Yoga is so rich, so alive, so multi-dimensional, that once anchored within us it becomes a permanent resource through the ups and
downs of life.
It has been the thread that helps me make sense of it all, an inner sanctuary to anchor into in the biggest of storms.
If we learn how to do this on our training, yoga can equip us in the face of adversity as a teacher as well as a practitioner for the rest
of our lives. The training deepens our relationship with yoga way beyond what we may even imagine, it is a deep dive into ourselves.
This is not always easy and as the sutras of Patanjali teach us, yoga is a discipline; something we start to fully understand on a teacher
training course. Being with a like-minded committed peer group supports us to journey together with focus and commitment.
After all these years, I feel that I have such immense understanding of myself and life, yet I also know nothing at all! Entering this journey with curiosity and humility is essential. We need to be aware that it is all an exploration with no fixed answers. This is what I love about it, the world is dynamic and changeable and yoga is a beautiful resource that helps us respond to its many uncertainties.
We can only teach from within. Yoga is an authentic path of presence and self-awareness; for us to be an effective teacher we need to establish a safe, nurturing and awakening environment for our students.
This can only happen if we remain responsive to our own needs for practice, rest and self-care. I have learned, from not doing this at times, how essential it is for my own wellbeing and to be able to remain in service to others longterm.
So the truth of undertaking a YTT is that it is not an easy path. If it is, are we really exploring the depths of potential awakening? To be able to offer restoration and rejuvenation to others, we must be able to segregate and fulfill our own needs from those whom we support.
So, my suggestion to any prospective student is to step onto the course with clarity, awareness and integrity. To know why you are doing it, what you visualise the outcome to be, and to be willing to, at times, find separation in order to find unity.
Diving deeply within to connect authentically with others, whilst never losing the discipline to remain grounded in our own sacred practice.
Sevanti is the Director of 'The Unity Centre CIC', an inclusive not-for-profit centre for yoga and wellbeing near Brighton. She has been running her Yoga Teacher Training school since 2002. Visit: being-in-unity.com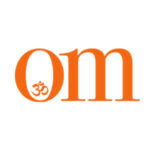 First published in November 2009, OM Yoga magazine has become the most popular yoga title in the UK. Available from all major supermarkets, independents and newsstands across the UK. Also available on all digital platforms.