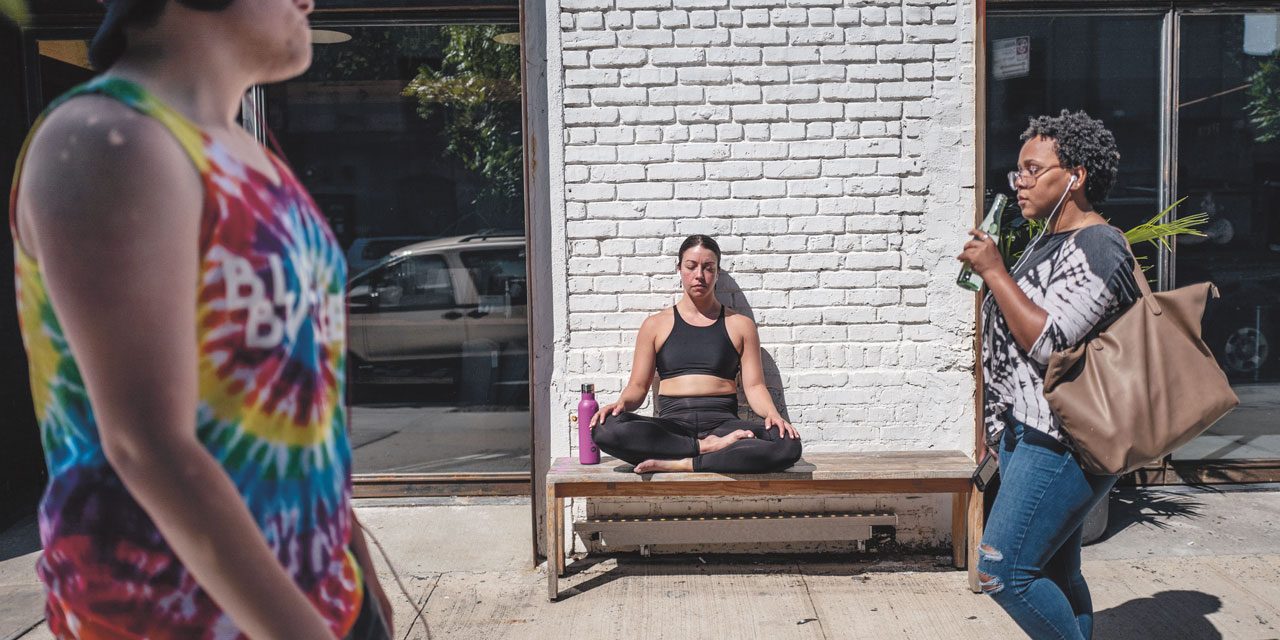 In-between classes, it's time to take a breather: Lindsay Janisse enjoys a moment of simple self-care in the concrete jungle
Sometimes we all need to take a break from life, even successful yoga teachers. Photographer Francesa Magnani captured this beautiful moment in New York City recently when yoga instructor Lindsay Janisse (lindsayjanisse.com) was taking time out from teaching at one of the city's popular yoga studios.
Taking a breather, Janisse entered into a quiet, meditative state on a public bench on a busy street just outside Modo Yoga NYC. Initially oblivious to the passers by, she eventually comes round to re-enter the world with a smile and a giggle.
"As a yoga teacher in New York, I cherish the quiet moments that allow me to re-centre amidst the hustle and bustle," she tells OM. "In the photos, I was between teaching classes at Modo Yoga NYC (modoyoga.com), and had a chance to sneak outside and meditate in the beautiful weather."
In a big, bustling metropolis like New York though, it's only a matter of time before your fellow city dwellers catch up with you. Janisse says that taking time out is essential for all of us, especially busy yoga teachers.
"Guiding a classroom full of students is incredibly fulfilling and inspiring, but it can take a lot out of you. Self-care is mandatory. Luckily, that day, all I needed was a bench, the sun, and a moment to just be in stillness."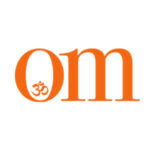 First published in November 2009, OM Yoga magazine has become the most popular yoga title in the UK. Available from all major supermarkets, independents and newsstands across the UK. Also available on all digital platforms.