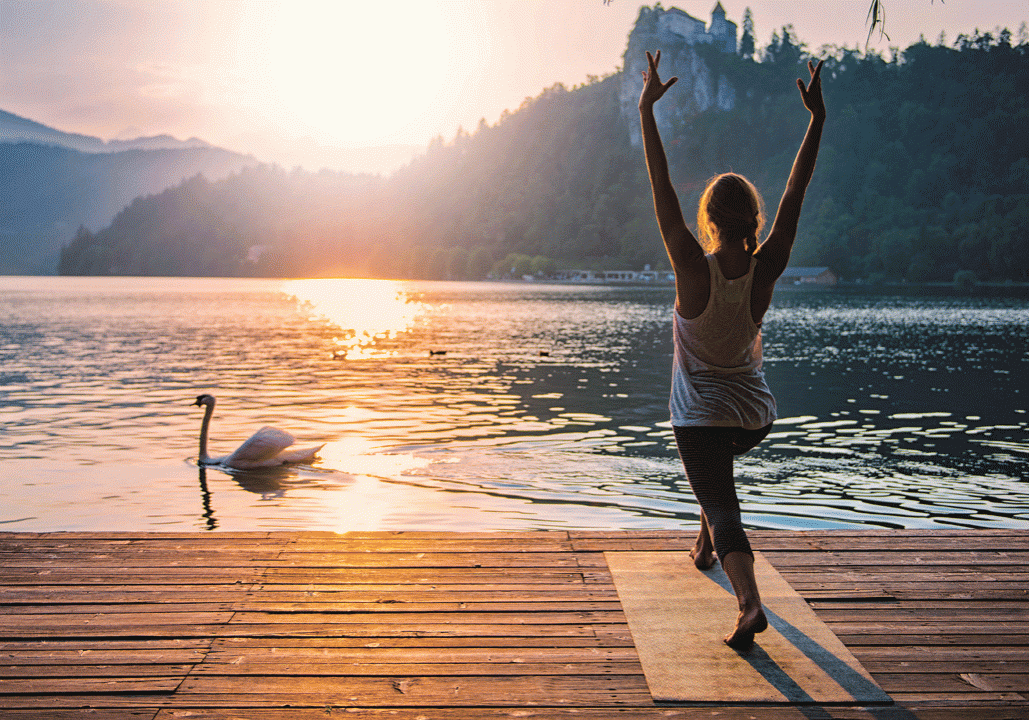 Life after a retreat: how to take the feel-good foodie vibes back home with you after a life-changing yoga break
One of the best things about going on any yoga retreat is the amazing, delicious and wholesome food served up to you on a plate. Eating fresh food that's doing your body the world of good with some new yoga pals in the evening sunshine or around a big table indoors creates for some truly memorable experiences.
Yes, we love the yoga too, but the food can make or break any retreat. Luckily, retreat hosts know this only too well, which is why food plays such an integral part on well organised, high-quality retreats.
Eating well for an entire week can practically reset your system: you return home feeling lighter and brighter in every sense after a week's worth of work on the mat and consuming only things that are good for you. Let food be thy medicine, as original health pioneer Hippocrates once noted.
But how do you continue the good vibes once the yoga party is over? We asked some popular yoga retreat hosts just that question to give you some good post retreat foodie tips.
Here, the founders of Samadhi Soul Retreats, Mays Al-Ali and Alexandra Evans, have put together their top tips on how to reduce stress and improve your gut health through the simple practices they teach on their retreats… even if you can't attend yourself.
The pair host sell-out retreats in places such as Ibiza and Goa. but there is plenty you can do at home.
"Going on a retreat like ours is like putting a 'please do not disturb sign' out into the world," said Evans. "During a retreat you have the opportunity to reset your internal world and reboot your nervous system; it's a very precious time in order to rest as well as listen to your own needs and messages, enabling you to become lighter and let go."
Her nutritionist and co-founder colleague, Al-Ali agrees, highlighting the significance of the food intake during a retreat. "Cleansing the body and soul allows us to absorb food and the all-important nutrients we need moving forward – which is why nutrition is key for us."
Aptly named after eternal bliss– Samadhi Soul is true to its word, offering all guests who attend the week-long retreats the opportunity to discover the tools that lead to living in eternal bliss, joy and happiness with a strong nutritional balance throughout. The retreats seek to address the mind, body and gut and re-balance and transform with rejuvenating and relaxing yoga and meditation. Through the use of innovative research, breathing techniques and serving up the most incredible plant-based food during their retreats, the pair want guests to depart equipped with the tools to continue their journey long after it is over.
All of the Ibiza and Goa retreats include an exquisitely-designed healthy and locally sourced plant-based menu, where guests can expect to see their fruit and vegetable quota significantly. "Aim for 10 portions a day, instead of five," says Al-Ali, double the current widely recommended level. "Try and include two fruit and eight vegetables into your diet each day."
Here are a few other tips to continue making healthy retreat-style food back home:
1. Make a smoothie Bowl
They are super simple to make and you can get at least three portions of your fruits and veggies in one go. Opt for low GI fruits such as berries and greens such as spinach, courgette or avocado for a creamy finish. Add in flax or chia seeds, nut butters and some plant-based protein or milk for a super satisfying blood sugar-balancing and antioxidant-filled way to start the day.
2. Create raw sushi for lunch or dinner
This easy-to-make dish is made from raw living enzyme-filled cruciferous vegetables such as cauliflower, broccoli or red cabbage. Whizz them up in a food processor with some rice vinegar, tamari, sesame oil, coconut sugar and tahini then roll in nori sheets with any fillings you fancy. Try avocado, kimchi and shitake mushrooms.
3. Craving a snack?
Blend up some soaked nuts, dates, cacao and any superfoods you fancy and roll them into balls, coat in cacao or hemp or chia seeds and grab on the go. They can freeze for up to three months in an air-tight container (just grab one out 30 minutes before consuming to defrost) or four-five days in the fridge.
4. Alkalise the body with a green vegetable juice
Juice celery, cucumber, lemon, ginger and kale for a delicious yet nutritious drink. Always try and drink the juice within 10 minutes of pressing to avoid it oxidising which reduces all the important vitamins and minerals.
5. Invest in a high-quality probiotic
Probiotics are so important for optimal gut health. Start your day with a small glass of kombucha; your gut will love you for it.
And it's not only food that can impact your digestion. Stress can too. "Anxiety and stress, (regardless of its cause) can create knots in the stomach," says Evans. "These then have a profound effect on our digestion. The harsh reality is we can spend a fortune on supplements and probiotics, but if we can't digest them, we might as well just throw our money away."
Strengthening your digestive power through a combination of ancient and modern yoga and breathing techniques can, in this sense, be just as important as the foods that we consume.
One of the many yoga practices the Samadhi Soul team uses involves ancient ones including Kriyas which uses the body and breath aligned to stimulate the digestive fire in the belly. This is done by increasing the circulation of blood to all the internal organs, including the ones that break down your food and Savitri Pranayama which is a way of counting your breath to influence your body, calm the emotions and balance the metabolism.
Samadhi Soul Retreats was created in 2019 by Mays Al-Ali of Healthy Mays (healthymays.com) and Alexandra Evans (central-london-yoga.com)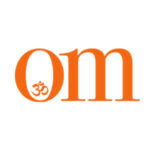 First published in November 2009, OM Yoga magazine has become the most popular yoga title in the UK. Available from all major supermarkets, independents and newsstands across the UK. Also available on all digital platforms.