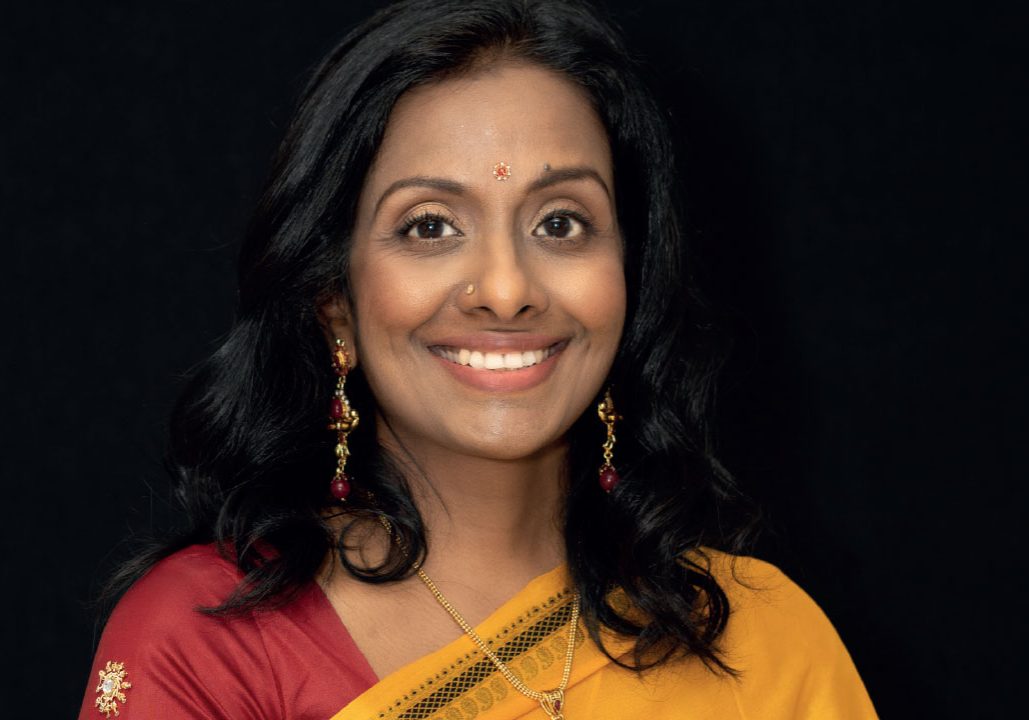 The soulful, soothing power of mantra and meditation are all intertwined in the music of Sarves Thiru, a London-based singer-songwriter. Here, she tells OM how yoga and music have long been an integral part of her life, helping to shape her creative journey.
Sarves Thiru is a London-based singer-songwriter on a mission to share peace, healing and joy through music. Mantras, meditation and music played a large role in Sarves' upbringing in Malaysia. She grew up singing and listening to devotional songs, learning Carnatic music, and performing on stages around the country.
Sarves has been practicing Kriya Yoga for 20 years. Her strong passion for yoga, meditation and healing combined with her love for music serves as an inspiration for the songs she creates – a soulful and unique take on mantra music that transcends languages and creates connections for the body, mind and soul.
Mantras have been a fundamental part of yoga and meditation since its origin in India. Chanting mantras can have a powerful effect on one's psychological and physiological self.
For Sarves, mantras are life[1]changing. Mantras help her with her meditation and yoga practice, providing an instant bliss that she wants to share with the world – in light of that, her recently-released debut album is titled Instant Moksha, featuring seven renditions of powerful mantras.
"Mantra music has had a big healing effect in my life," says Sarves. "I believe it has the power to help us connect with our true self and elevate our consciousness to a higher level." Since her debut in July 2022, her music has garnered positive feedback from yoga practitioners, spiritual communities and music enthusiasts around the world who describe her songs as soothing for the soul.
Instant Moksha
Amid the hustle and bustle of life in our ever-changing world, Instant Moksha is a transformative album that provides a restful oasis for listeners, offering a sense of calm in the face of chaos around us. Sarves' rich, dulcet tones and her unique take on mantra music feels like a breath of fresh air.
"Mantras are an intrinsic part of traditional yoga and meditation practices. There has been scientific research which reveals that mantra meditation can improve one's physical, emotional and mental wellbeing. Listening to mantra music can alleviate stress and provide a chance for us to simply sit with ourselves, and cultivate inner peace."
Sarves took the plunge to share her unique mantra music with the world after experiencing first-hand the positive impact it had in her own life, and her debut album is a dazzling reflection of her mission to share peace, healing and joy through music.
From showing off her Carnatic music background in the soulful Asatoma, to uplifting listeners with an upbeat, jazzy rendition of the powerful Guru Brahma mantra, Sarves' debut album showcases the London-based musician's versatility and highlights her ability to transcend genres with ease. Her distinct style makes her music stand out, reinforcing the positive feedback from listeners that her music is soothing for the soul.
Instant Moksha - Mantras is now available on all major music streaming platforms (you can have a listen here: linktr.ee/sarvesthiru). To find out more visit: sarvesthiru.com or connect on Facebook and Instagram @sarvesmusic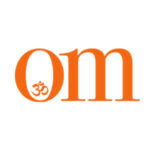 First published in November 2009, OM Yoga magazine has become the most popular yoga title in the UK. Available from all major supermarkets, independents and newsstands across the UK. Also available on all digital platforms.