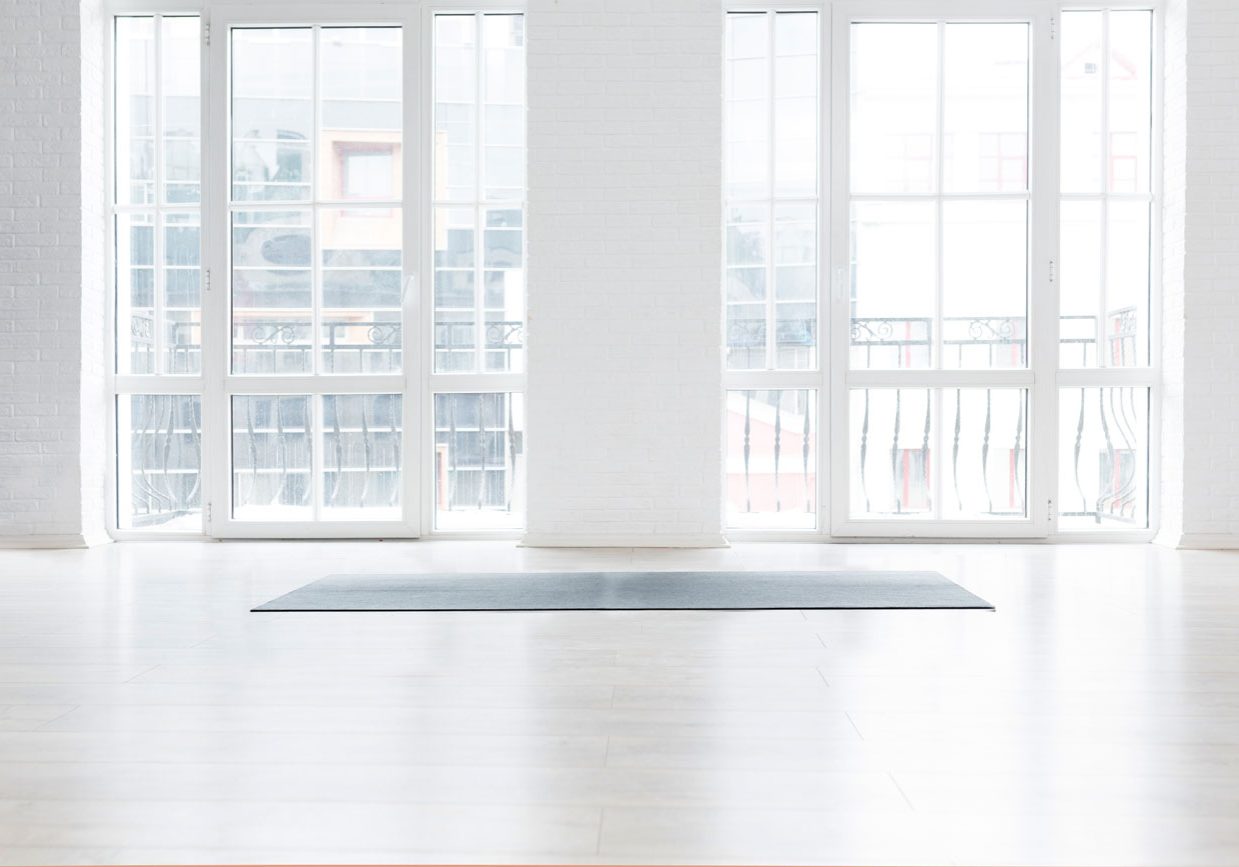 Linda Gyecsek explores why we should make the effort to get to our local studio now and then, even if we are enjoying a regular home practice
With so many online yoga portals today – including endless free tutorials on YouTube – it's great that more people are discovering yoga at home. It's a brilliant way to keep up your practice and save money at the same time.
But there's a reason we love yoga studios too…many reasons in fact.
Many people enjoy practicing yoga both at home and at the studio – and sometimes they may switch between the two. So it's worth noting that the fact that many students enjoy practicing at home may not necessarily be taking away from the attendance of traditional drop-in classes.
But if you are a stay-at-home yogi (and we don't blame you!), don't forget to check in at your local studio too every now and again to say hello.
Here are some excellent reasons why you should keep taking yoga classes at your nearby studio:
1. Spirit of the community
Yoga studios are hubs of spiritual growth. By attending a yoga class, you're joining a large and far-reaching community of teachers, students and other like-minded people.
It's easy to see the isolating effects of technology and the current loneliness epidemic that plagues the modern person. Unfortunately, sitting at home alone, even doing the beautiful practice of yoga, fails to nurture a sense of connection with other human beings. In a studio, we support each other, even in the most difficult of postures / life situations.
2. Getting the right alignment
Naturally, your body doesn't want to have correct alignment. Your body wants to get back into a sofa. As a result, practicing yoga alone can have the potential to put the body into a position more prone to injury. It can be great to have the personalised feedback and adjustments of someone (an expert!) who can actually see your body in real life. If you have a pre-existing injury or condition, practicing on your own could be more dangerous than doing it in a controlled environment with an experienced teacher.
In a studio setting, students have the opportunity to get advice from their teachers and ask them questions. Yoga teachers might not be gurus, but they're still a source of valuable knowledge and wisdom. Whether it's a certain injury or an unpleasant feeling in a specific part of the body, or just clarification on a yogic term, your teacher is there to provide insight into the problem, or possible solutions to add to your practice. From a personal perspective, I made many friendships with students of mine. It is wonderful to see how much they have grown in their practice, and how much I have learned from them.
There are plenty of distractions at home. We wake up in the morning, roll out the yoga mat, only to notice our phone beeps with dozens of emails that need our attention. By removing the distractions of home and joining others in a supportive space, your personal practice can significantly improve.
There is clearly a beauty in practicing in a group, at a recognised studio, and for so many good reasons. Of course, we can't always make it to a class, which is why a home yoga practice is such a wonderful aid too. We should be thankful for technology in this regard, creating online yoga platforms to share the practice anywhere and everywhere. In my opinion, it is also important to practice at home on a regular basis and to create a nice yoga space for ourselves for this practice…perhaps with some incense sticks, aromatherapy oils or candles. We should not underestimate the importance of sinking into our thoughts alone, embracing all the knowledge we learned on the class – provided we silence our phones for a short time!
But you can't beat a trip to the studio either, for connection, community, insight and learning, and even fun. So, yes, do carry on the home practice…but don't forget the studio!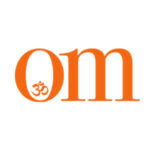 First published in November 2009, OM Yoga magazine has become the most popular yoga title in the UK. Available from all major supermarkets, independents and newsstands across the UK. Also available on all digital platforms.