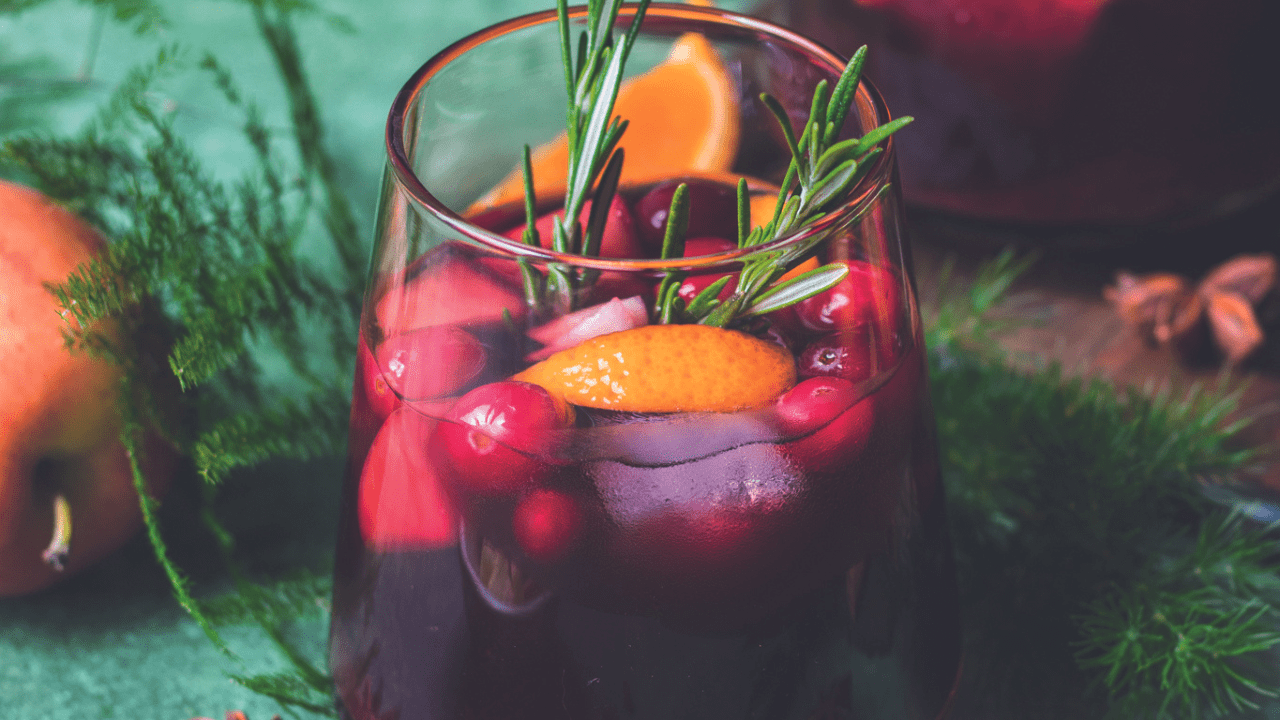 Spiced Cranberry & JAZZ Apples Sangria
Usually a summer favourite, this spiced sangria is a perfect festive tipple!
For the spiced syrup:
• 85ml (2.8 fl oz) water
• 50g (1.7 oz) granulated sugar
• 2 cinnamon sticks
• 6 cardamom pods
• 5 whole black peppercorns
• 5 whole cloves
• 1 whole star anise
For the sangria:
• 1 JAZZ Apple, quartered, cored and diced
• 1 medium orange, sliced into wedges
• 100g (3.5 oz) fresh or frozen cranberries
• 750ml (1.3 pints) bottle dry red wine (Spanish Grenache or Pinot Noir work best)
• 90ml (3 fl oz) brandy
• Juice from 3 oranges (approx. 190ml)
• 120ml (4 fl oz) unsweetened cranberry or pomegranate juice
• Ice, to serve
• Rosemary sprigs, to garnish (optional)
1. To make the spiced syrup: In a small saucepan, combine water, sugar and whole spices. Bring to a boil over medium heat, then reduce the heat to medium low and simmer for 5 minutes.
2. Remove the saucepan from the heat and leave the syrup to steep and cool to room temperature, at least 10 minutes. Once cooled, strain the syrup into a bowl or jar, discarding all of the spices except the cinnamon sticks.
3. To a large pitcher, add the apple, orange and cranberries.
4. Pour in the red wine, brandy, orange juice, cranberry juice and spiced syrup, and stir everything together well.
5. Add the cinnamon sticks reserved from making the spiced syrup. Cover the pitcher and refrigerate the sangria for 2-4 hours or overnight.
6. Remove the pitcher from the fridge 1-2 hours before serving, and let the sangria come to room temperature.
7. Serve over ice, garnished with a sprig of rosemary.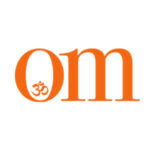 First published in November 2009, OM Yoga magazine has become the most popular yoga title in the UK. Available from all major supermarkets, independents and newsstands across the UK. Also available on all digital platforms.