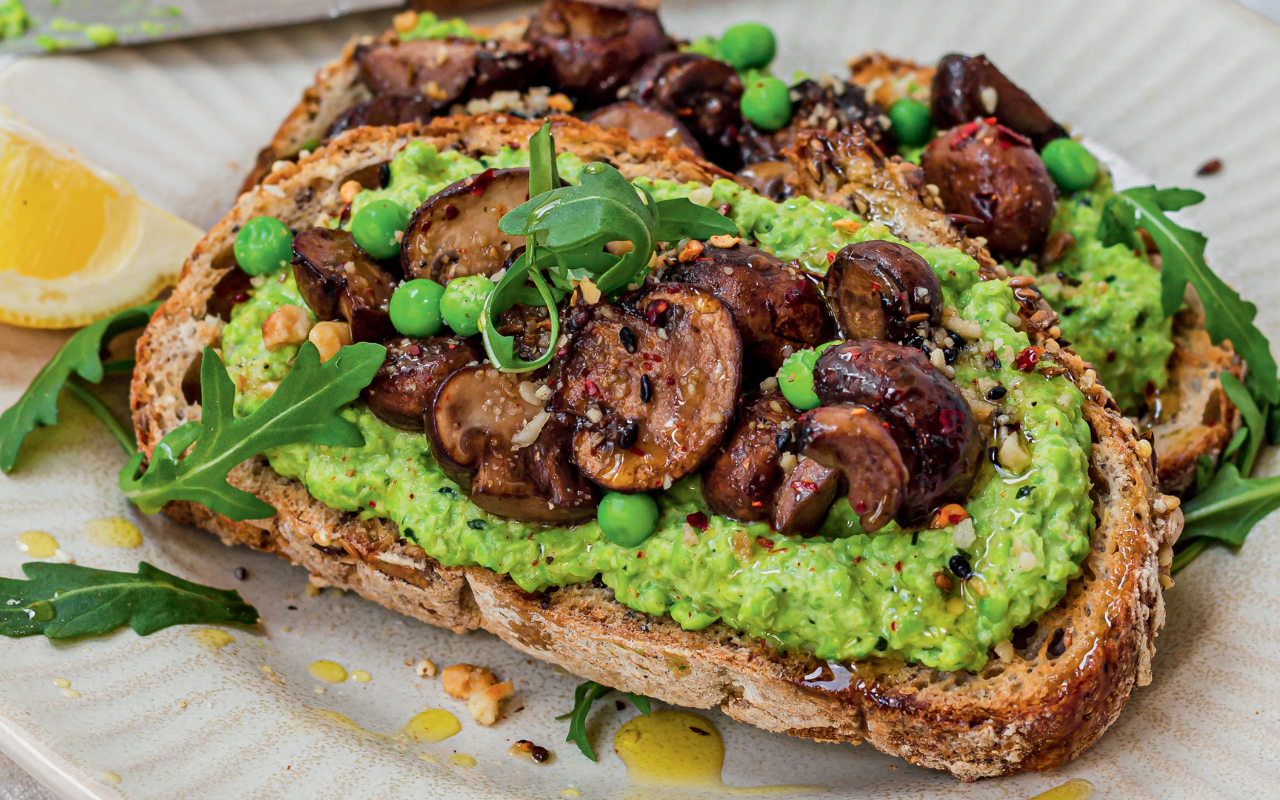 Smashed Peas on Toast with Garlicky Mushrooms
Serves 4
Flavoured with garlic and lemon, the chunky pea mix is light and fragrant, and it makes a delicious base for the juiciest garlicky mushrooms.
300g (10.5 oz) peas, thawed

2 tbsp chopped fresh mint

1½ tbsp (25ml) lemon juice

1-2 cloves garlic, crushed

Salt and pepper, to taste
Salt and pepper, to taste
4 large or 8 small slices of bread

Fresh mint leaves, chopped

Homemade Dukkah (see recipe)
To make the smashed peas: Add all the ingredients to a food processor or blender, reserving a few peas for topping. Blend to a chunky mix. I like to keep some small chunks of peas, but make it as smooth as you like. Season with salt and pepper. This can be made ahead of time and stored in a sealed container for 3 to 5 days in the fridge.

To make the mushrooms: If using button mushrooms, leave them whole or slice in half. Slice larger mushrooms into strips. Heat the olive oil in a large pan over medium-high heat. Once hot, add the mushrooms, garlic, salt, and pepper. Fry for about 10 minutes, until really juicy and starting to turn golden.

Toast the bread and spread with the smashed peas. Top with the garlicky mushrooms, mint, dukkah, and the reserved peas.
Salt and pepper, to taste
Add all the ingredients to a lined baking tray and roast for 10 minutes, until fragrant, turning around halfway through. Cool for 5 minutes, then use a blender or pestle and mortar to blitz to a small crumb with some lumps.
Serving suggestions and variations:
Make sure to use gluten-free bread where needed.
Recipe from Nourishing Vegan Every Day by Amy Lanza, £19.99 Fair Winds Press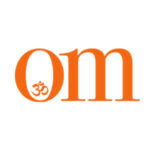 First published in November 2009, OM Yoga magazine has become the most popular yoga title in the UK. Available from all major supermarkets, independents and newsstands across the UK. Also available on all digital platforms.