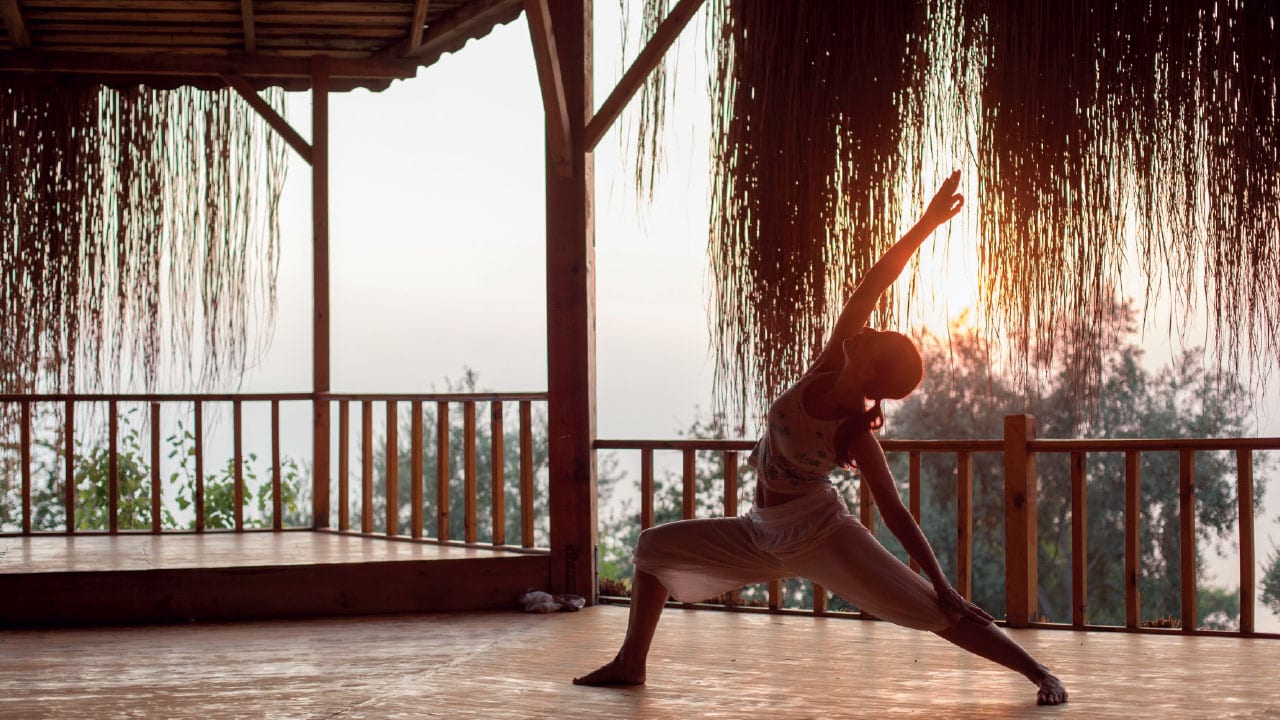 Sevanti is bringing the therapeutic powers of yoga to those suffering with terminal illness, disability or learning difficulties at her not-for profit Unity Centre in Lewes, Sussex
What style of yoga do you teach?
Unity Yoga (natural movement, breath, flow)
What made you take your first yoga class?
My first life-long passion from childhood was dance. So I was used to expressing myself through movement and dance (initially ballet and contemporary). I found my first yoga book in Brighton when I was 13 and felt that I resonated with the principles of breath and meditative movement. I knew I had practiced it in my own way through my young years so I was excited to teach myself some of the postures that I didn't know.
Then, when I was doing my Dance Theatre degree at The Laban Centre for movement and dance in London, I went to my first 'proper' yoga class – back in 1992. I loved it! It became my respite/support whilst in professional dance training. It helped my hard-working body to relax, eased my mind and supported my emotions during those years. It then became a part of me and always has been. It is my work, my personal release, my life.
How has yoga helped you grow as a person?
Yoga has helped me to make sense of the world; a direct way to access inner resources of centring, grounding, settling, activating, connecting with the world around and within me.
Through life challenges it has helped me reach my still point. I travelled a lot when I was younger teaching dance, massage, Reiki and yoga around the world. I could take my practice with me; I wouldn't need to rely on any external support. I have learned so much from witnessing the effect it has on others, people from all ages and backgrounds. It supports so many in a simple, accessible way. I love to share yoga with children, teens, older people, those with learning differences and mobility challenges, people from different walks of life, different cultures. I am so passionate about the deeply therapeutic application of natural movement and dance — its simple, yet profound, effects still amaze me!
What things are you most grateful for?
I am grateful to have found this way of life from a young age. I share it with my 13-year-old daughter and feel blessed to be able to offer her life tools of self-care and awareness as yoga can be a powerful support during the pressures of growing up. I'm also grateful that the principles of yoga were there to support me at the end of my parents' lives. These most significant moments of my life have been supported by the long-term presence of yoga.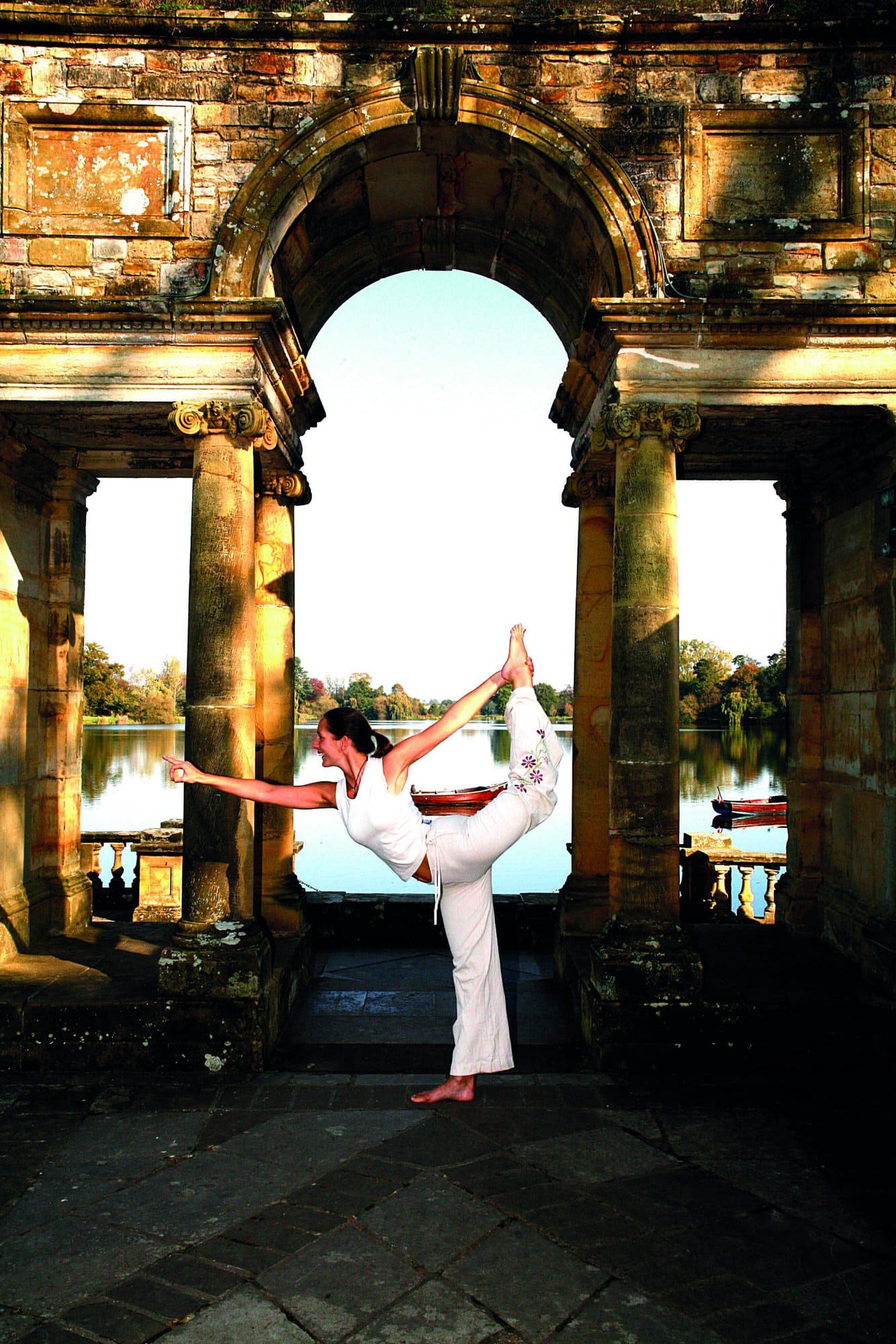 How do you stay motivated?
For me, yoga builds a sense of self awareness and helps me tune in to what I truly want in this precious life. When I get lost or overwhelmed, yoga can help me see my life from a wider perspective. From that more spacious place, I can tune in to clear decision making and tap into new energy and enthusiasm.
The main motivation comes from working with various people through yoga and seeing how much it helps them. It can be a lifeline to many. I am still amazed how 90 minutes of practice can completely transform our mindset or physical suffering. I see many clients suffering extreme challenges and I feel so fortunate to be able to offer a safe and held space where yoga can ease pain, empower and restore hope.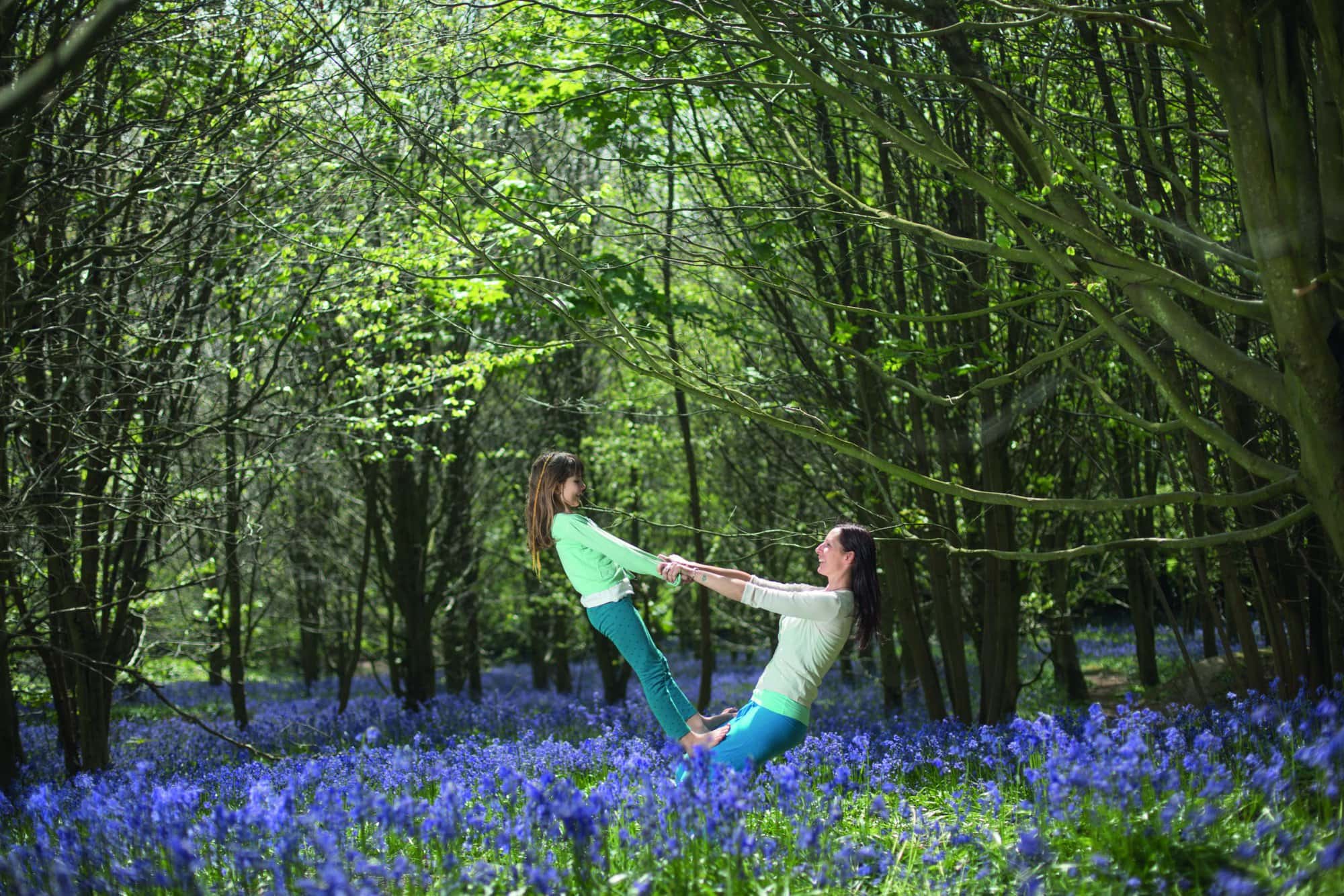 What else are you passionate about?
I set up The Unity Centre, a not-for-profit wellbeing centre in Lewes, near Brighton, because I had experienced first-hand with my parents the challenge of finding accessible studios/clinics for those suffering with terminal illness, disability or learning difficulties. I ran a studio in Brighton for many years which was wonderful, yet I needed to search for premises which offered excellent accessibility, disabled parking and space for wheelchairs and hoists.
Yoga is completely adaptable for whatever we are dealing with in our body, mind, emotional or spiritual selves and I am determined to ensure that anyone can receive the support they need in a welcoming, down to earth, yet sacred and profound way. I love design and creating nurturing spaces, so finding the old Turkish Baths building in Lewes was an exciting blank canvas for me!
I love how colour, aesthetics, comfort, light, warmth, fresh air and space can support us to unravel, relax and move. The Centre also brings together my other passions. I teach my yoga teacher training diploma from there, and also my massage diploma, Reiki training and anatomy and physiology. We also have two treatment rooms, two studios, an infrared sauna, floatation pool, gallery and vegan cafe. I love bringing together design, the arts, yoga, movement and dance.
Today, 25 years after graduating from dance school, I am also now training in 'Open Floor' conscious dance. This has always been a passion and I am so happy to be immersing myself deeper into this incredible path. It is a deeply therapeutic modality which I find supports and works well with the various yoga practices that I have practiced all these years.
I created 'Unity Partner Yoga' back in 2002 and, following the pandemic, I am also excited to bring this back to my community to deepen our need for co-support/ regulation. Partner yoga, yoga and mindful dance all work beautifully together, especially when massage and healing, sound and yoga nidra are added in. So, I am currently excited by the combination of practices that I wish to fuse together in my embodiment-based workshops and retreats. My retreats welcome both families and single travellers; I love to connect all ages of our community through yoga and these related meditative-movement based practices.
I also love to be in nature as often as I can. Where I live backs onto the south downs; I love the sense of space and waking to the sound of the birds. I have always wanted to open a retreat centre, something simple and, of course, in harmony with its surroundings. I would love to build a sustainable centre and would most likely have a few rescued animals around me! I have to work hard to balance my energy, drive and passion with stillness and simplicity, so I see the coming years as more spacious ones (I hope!)
Yoga is a personal journey. There is no right or wrong way to practice if it leads to awareness, curiosity, self-love, surrender, courage and acceptance. I like to introduce people to how diverse and accessible yoga can be and enjoy holding the space where people can rest in themselves without any external pressures.
"Yoga takes you into the present moment, the only place where life exists." Patanjali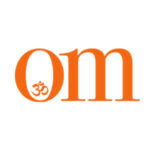 First published in November 2009, OM Yoga magazine has become the most popular yoga title in the UK. Available from all major supermarkets, independents and newsstands across the UK. Also available on all digital platforms.